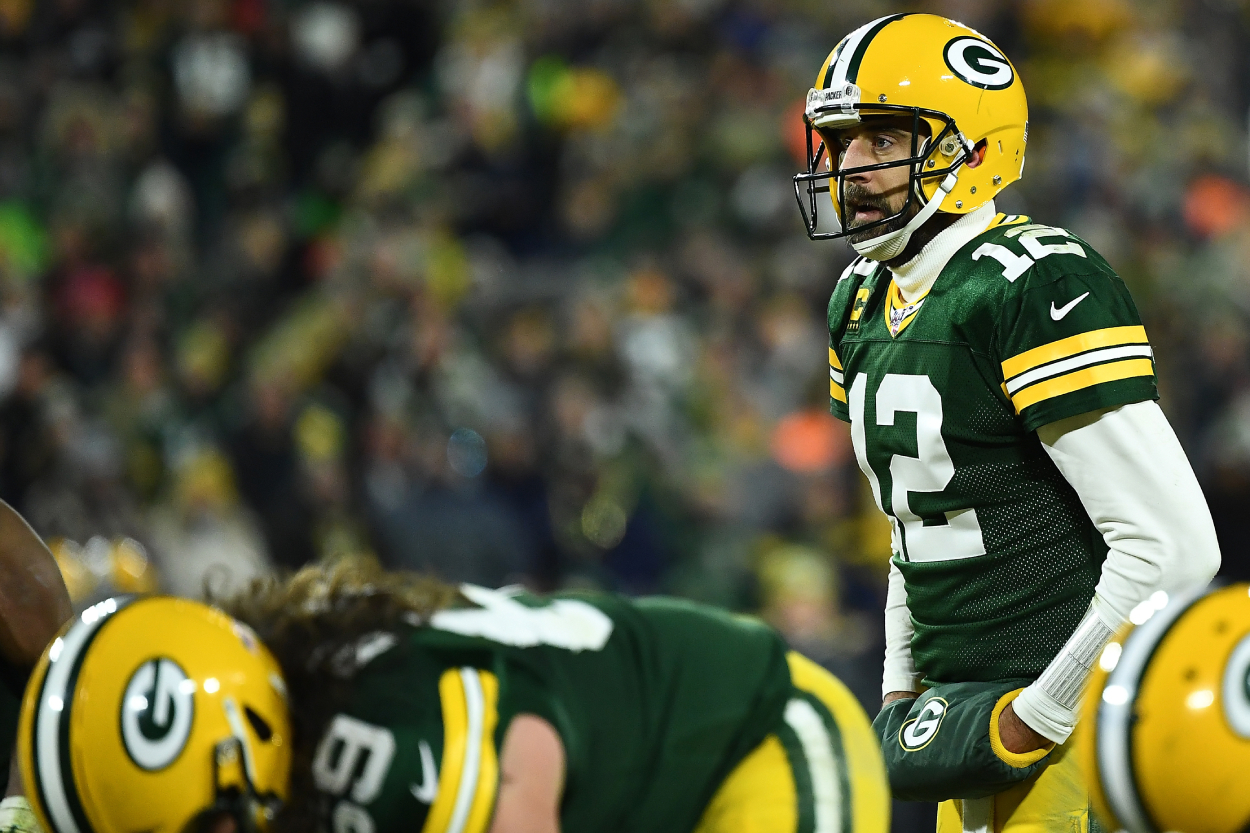 Aaron Rodgers Was Once Reportedly Told To 'Shut the Hell up and Go Play Football' by the Green Bay Packers
Aaron Rodgers is an NFL and Packers legend. However, the Packers once reportedly told him to "shut the hell up and go play football."
Aaron Rodgers has become an NFL legend with the Green Bay Packers. When it's all said and done, he will go down as one of the greatest quarterbacks in NFL history and maybe the most talented quarterback in Packers history. That's obviously saying a lot, too, as the Packers previously had Brett Favre and Bart Starr. However, the Packers have potentially taken Rodgers and his talent for granted. In fact, they once reportedly told him to "shut the hell up and go play football."
Aaron Rodgers has been incredible for the Green Bay Packers
Aaron Rodgers was a must-draft prospect when the Packers selected him in the first round of the 2005 NFL draft. No one expected him to slide as far as he did, so the Packers had to get him.
Rodgers then sat behind Packers legend Brett Favre for his first three seasons and only threw 59 total passes for 329 yards, one touchdown, and one interception through those first three years. However, ever since becoming the team's starter in 2008, Rodgers has been one of the best quarterbacks in the entire league.
In his second season as the starter, Rodgers earned Pro Bowl honors, as he threw for 4,434 yards, 30 touchdowns, and seven interceptions. Then, in his third season as the starter in 2010, he led the Packers to a Super Bowl title.
Since then, Rodgers has won two league MVP awards and (most likely) soon to be three as many people expect him to win it for the 2020 season. He has also earned nine total Pro Bowl selections and has led Green Bay to five total NFC Championship Games.
Overall in his career, Rodgers has thrown for 51,245 yards, which is 11th all-time, and 412 touchdowns, which is seventh all-time. His career passer rating (103.9) is also third all-time, and his interception percentage (1.4%) is No. 1 all-time.
The Green Bay Packers haven't surrounded him with enough talent
A well-documented storyline about Rodgers and the Packers over the years has been that the team has failed to put the requisite amount of talent around him to help him win more Super Bowls. In fact, he had never thrown a pass to a wide receiver selected in the first round of the NFL draft as the Packers starter from 2008 through 2019, according to ESPN.
He finally threw a pass to a first-round receiver during the 2020 season, when the Packers signed Tavon Austin. That hardly counts, though. Austin was nearly 31 years old at that point and hadn't caught over 13 passes in a season since 2016. Prior to becoming a starter, Rodgers had thrown two passes to a first-round receiver in his career, both going to Koren Robinson, per ESPN.
Additionally, after going 13-3 in 2019 and reaching the NFC Championship Game, the Packers didn't get Rodgers help in the 2020 NFL draft. They, instead, traded up in the draft to select his potential replacement, Jordan Love.
While the Packers did something similar when they drafted Rodgers and still had Favre, the difference between the two scenarios is that Rodgers fell to them. When drafting Love, the Packers actually moved up to make sure they could get him.
The Packers clearly haven't shown Rodgers the respect he deserves over the years. However, this isn't even the worst of it.
The Packers reportedly told Aaron Rodgers to 'shut the hell up'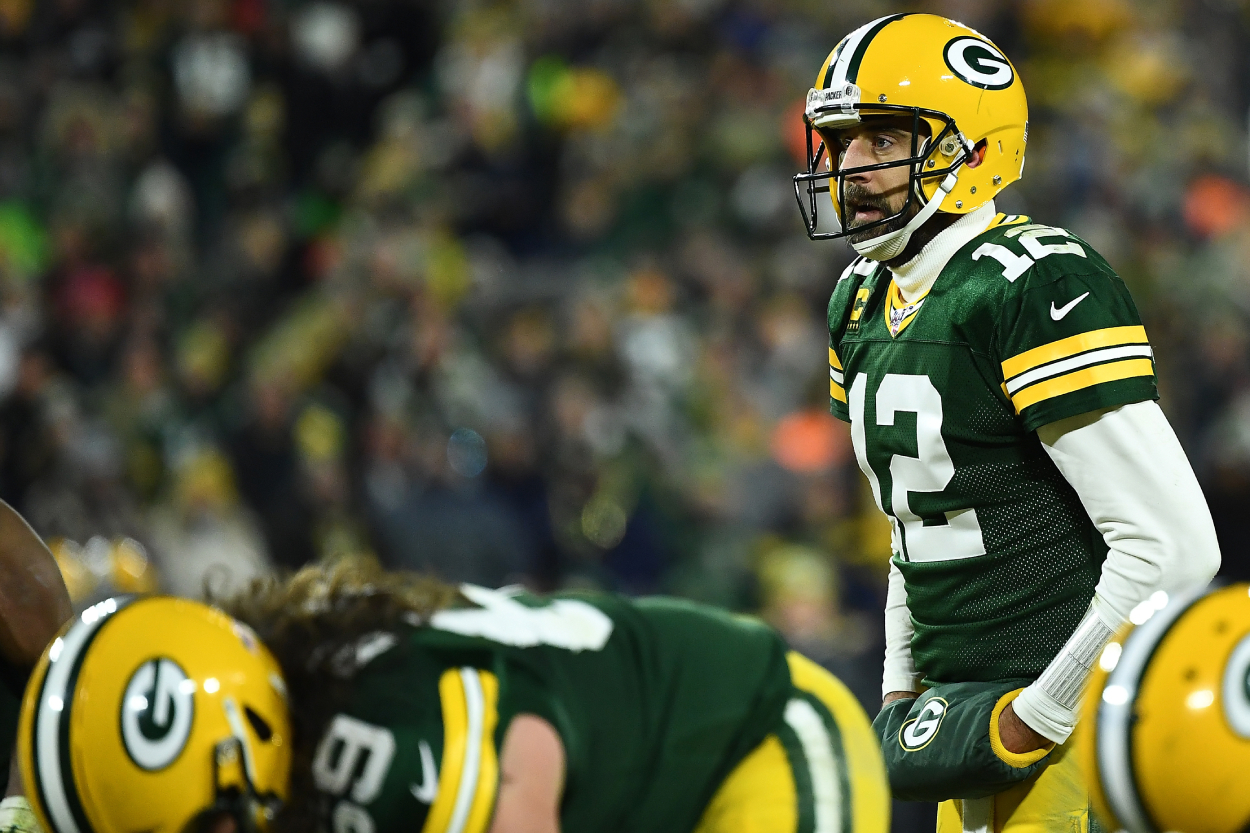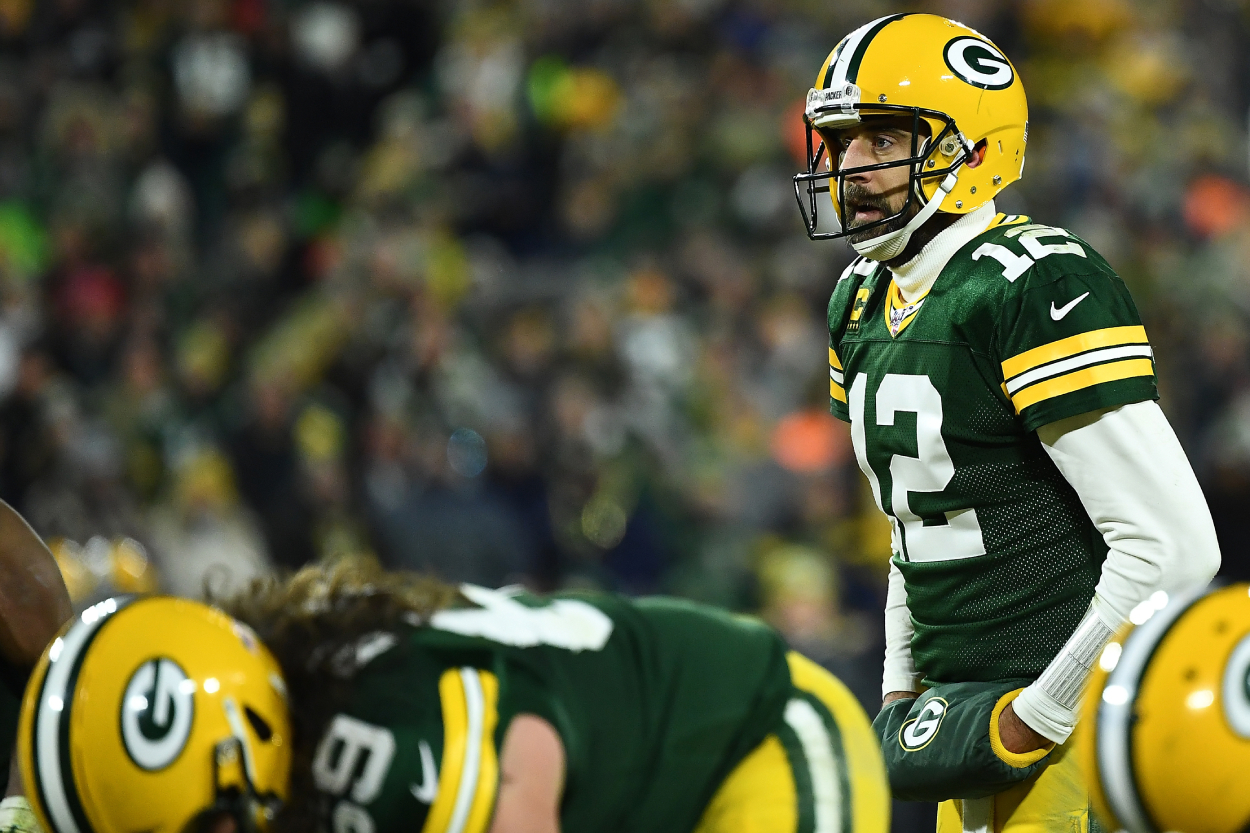 Stephen A. Smith has always been a reliable NBA reporter for ESPN. He hasn't really been known for reporting on the NFL, though, other than when he debates NFL topics on First Take. However, he has been adamant that he knows for a fact that the Packers once told Rodgers to "shut the hell up."
Here is what Smith said on the Jan. 27, 2021, episode of First Take.
"I'm telling you what I know — I'm not guessing; I'm not asking," Smith said. "I'm telling you once upon a time, this man walked into Green Bay's management and made suggestions, and they told him to 'Shut the hell up and go play football. We make the decisions; you play football.'"
Smith didn't appreciate this, either.
"This is Aaron freakin' Rodgers," Smith said, "and that's how they treated him."
Obviously, this is just a reported instance. It doesn't appear that Rodgers has confirmed or denied this, but he has done many interviews over the years, so maybe he has addressed it. Because of this, though, there is a chance that Smith could be wrong. However, he seems pretty hell-bent on making sure that everyone knows he is 100% certain about this happening. So, there is a decent chance that it did happen.
Whether this happened or not, though, there is one thing we do know: Aaron Rodgers deserves more respect from the Green Bay Packers.
Stats courtesy of Pro Football Reference