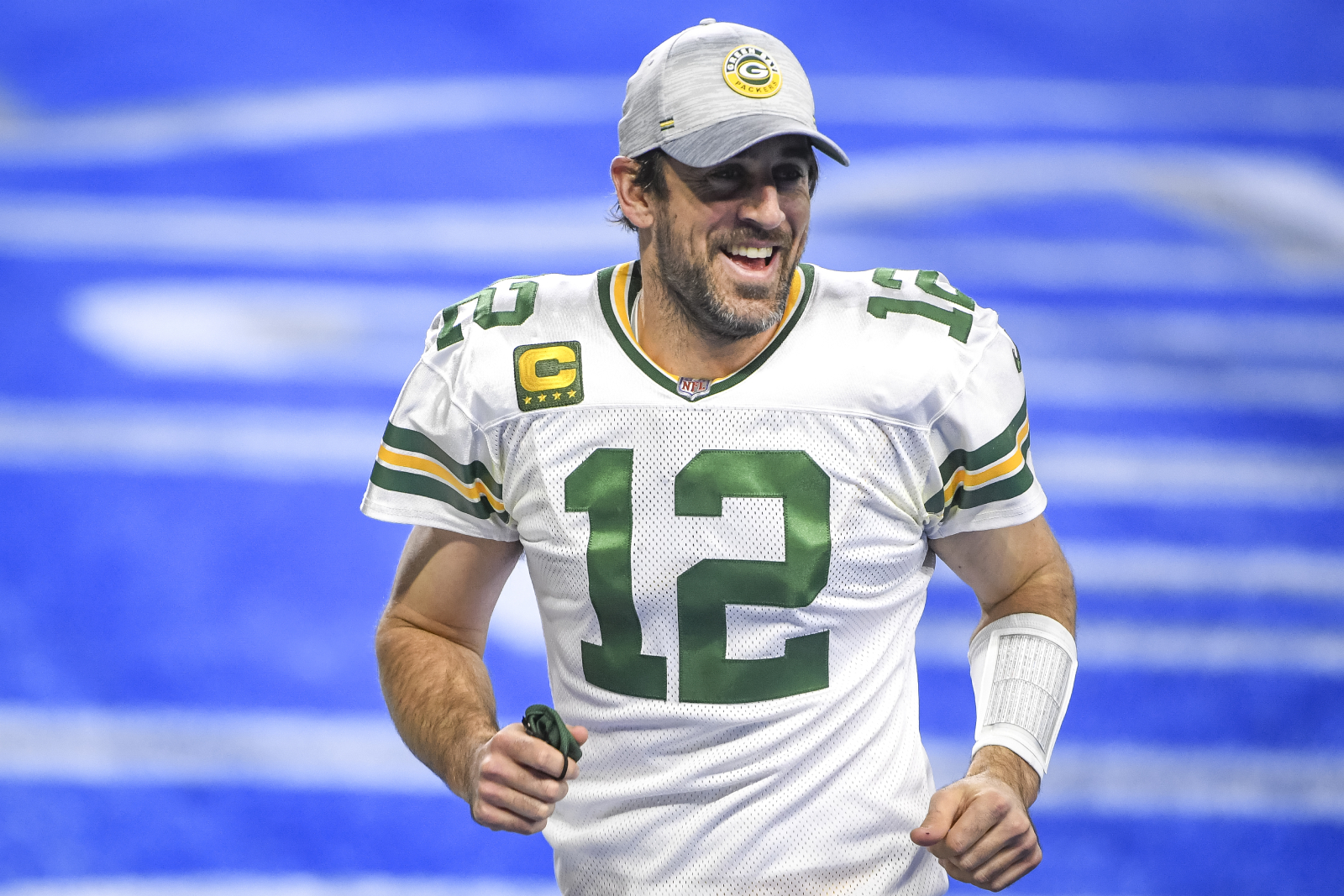 Aaron Rodgers Finally Addresses the GOAT Debate: 'I'm Probably in That Conversation'
Many people love to have the GOAT debate for NFL quarterbacks. Green Bay Packers QB Aaron Rodgers recently addressed the debate.
It's a conversation many people love to have. Who is the GOAT? Sure, this conversation is typically about the greatest basketball player of all-time, LeBron James or Michael Jordan, but it also makes its way into other sports, like football. When it comes to NFL players, many fans like to debate about who the quarterback GOAT is. Most people agree that the GOAT title belongs to Tom Brady, but Aaron Rodgers certainly has an argument for it, too. Recently, Rodgers addressed the debate.
Aaron Rodgers has been an excellent quarterback in his career
Rodgers sat behind NFL legend Brett Favre for the first three seasons of his career, but ever since he became the starter for the Green Bay Packers in 2008, he has been one of the best quarterbacks in the NFL.
After throwing for over 4,000 yards and over 25 touchdown passes in 2008, Rodgers became a Pro Bowler in 2009. He ultimately led the Packers to the playoffs and had 4,434 yards, 30 touchdowns, and only seven interceptions. However, in 2010, Rodgers led the Packers to the mountaintop. Green Bay won the Super Bowl in Rodgers' third season as the starter. Rodgers won Super Bowl MVP, too, with 304 yards and three touchdowns in the game.
Since that season, Rodgers has continued to prove that he is one of the most talented quarterbacks to ever play. He earned two MVP awards in 2011 and 2014. During the 2011 season, he threw for 4,643 yards, 45 touchdowns, and six interceptions. Then in 2014, he threw for 4,381 yards, 38 touchdowns, and five interceptions.
Overall in his career, Rodgers has earned eight Pro Bowl selections, and while he hasn't been back to the Super Bowl, he has led the Packers to three more NFC Championship Games. He has also thrown for 50,631 yards in his career, which is No. 11 all-time, and he has thrown 403 passing touchdowns, which is No. 7 all-time. Additionally, his 1.4% interception percentage is No. 1 all-time.
He addressed the GOAT debate
Several quarterbacks are in the QB GOAT conversation. Sure, Rodgers is one of them. Patrick Mahomes is, too, even though he is still really young. There is also an argument for Peyton Manning, Drew Brees, Brett Favre, and Joe Montana. However, many people agree that Tom Brady is the GOAT.
So, what does Rogers think about the debate? He recently appeared on The Pat McAfee Show, and McAfee asked him an interesting question.
"Do you get pissed off about the Super Bowl conversation whenever they start talking about GOATs … and it always revolves back to Super Bowls, when everybody on Earth who knows football knows that a quarterback just can't walk onto a field and win a Super Bowl all by himself," McAfee said on the Dec. 15 episode.
Rodgers said this.
"Pat, I don't spend a lot of time in those conversations in general," Rodgers said. "… There's way too many people labeled the GOAT, or this guy's the GOAT of this, this guy's the GOAT of that. It used to be, greatest of all-time is one person. But now because there's way too many GOATs, I think you have to break it out into specific categories."
The categories Rodgers mentioned were "best winner," "best player," "most talented player," and "best thrower of the football."
Rodgers has won a lot of games, but his one Super Bowl doesn't compare to Brady's six. So, he probably isn't the "best winner." What about the other categories, though?
"When it comes to those … with most people I'm probably in that conversation," Rodgers said.
Is Aaron Rodgers the GOAT?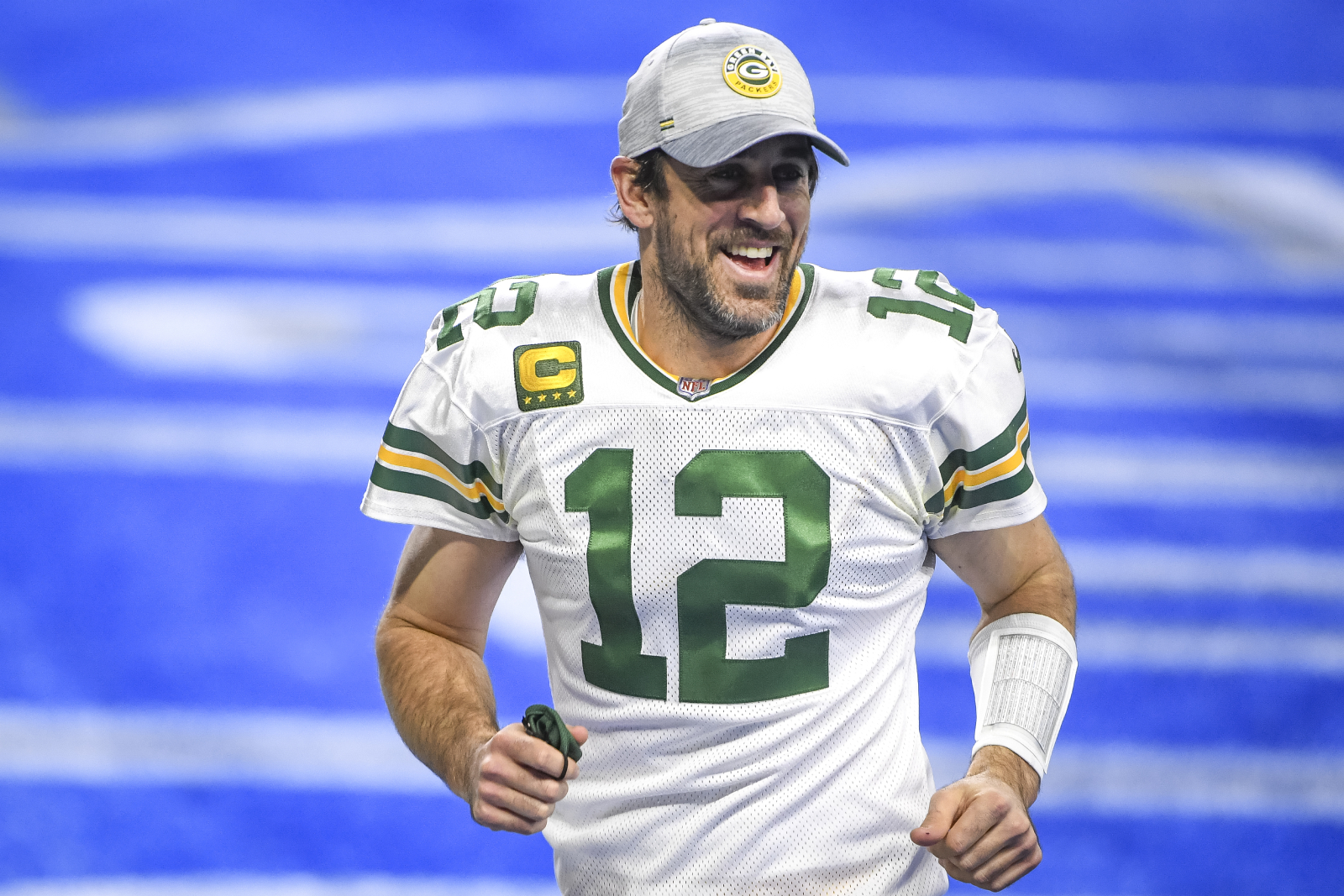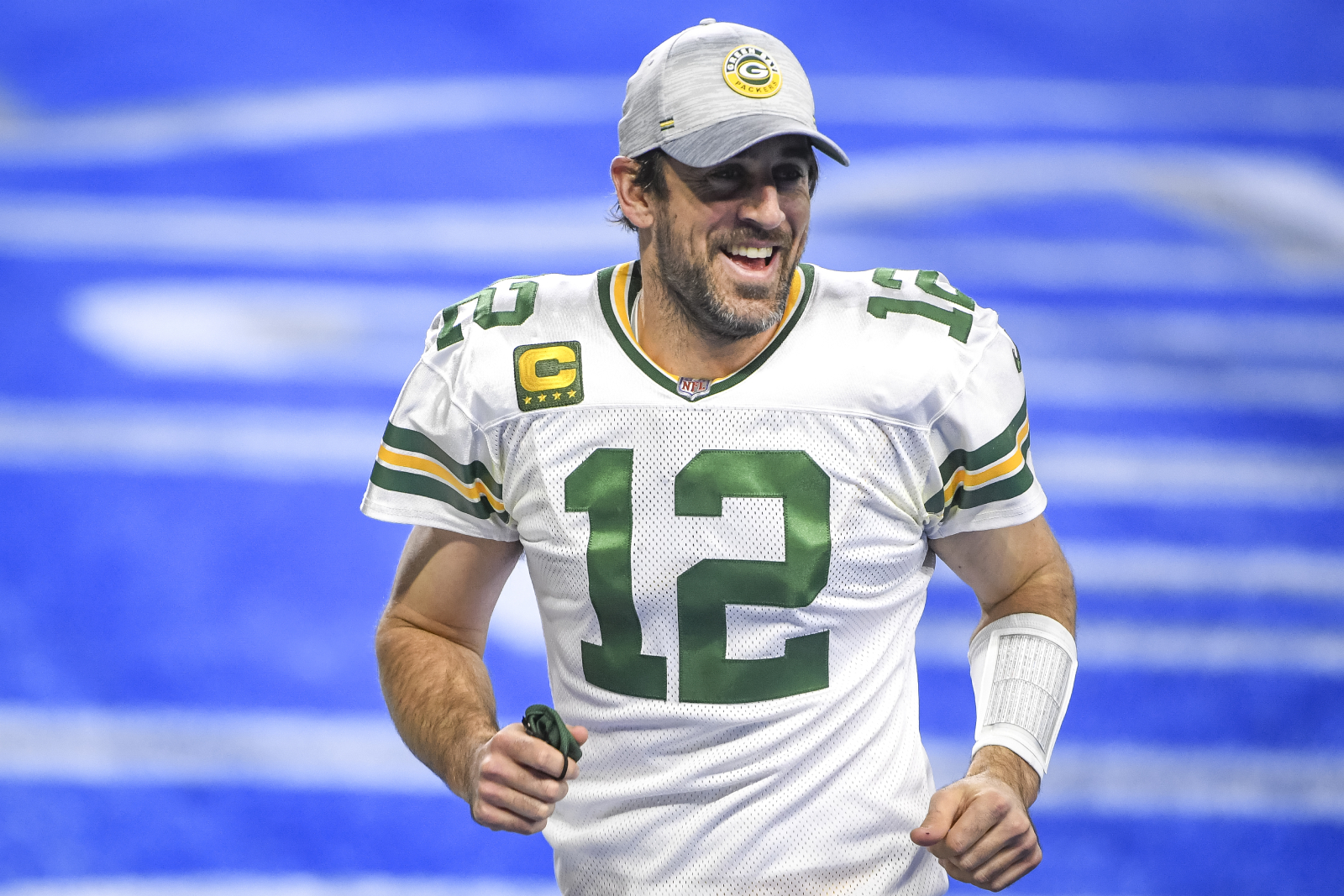 Rodgers makes a point that he might be the GOAT when it comes to talent. He takes care of the football better than anyone else, and he probably throws the football better than anyone else ever has, too.
However, when putting Super Bowls and other accomplishments into consideration, Tom Brady and Joe Montana have an argument. Montana won four Super Bowls. Brady, though, has won six and is in the top two in league history in passing yards and passing touchdowns. Additionally, there is also Peyton Manning, who has two Super Bowl rings, and Drew Brees, who has one. Both of them put up incredible stats and should also be included in the debate because of their incredible individual accomplishments.
When it's all said and done, though, Brady probably has the best case since he has the stats and the Super Bowls. However, if you want to break it down into categories, Rodgers might just be the GOAT for talent. Patrick Mahomes, however, is coming for him.
Stats courtesy of Pro Football Reference