Remembering When Nick Saban's Miami Dolphins Chose Daunte Culpepper Over Drew Brees
Quarterback Drew Brees has become a future Hall of Famer for the New Orleans Saints. He could have gone to the Miami Dolphins, though. However, leaders of the Dolphins at the time, including legendary college football coach Nick Saban, passed on Brees. They, instead, decided to go with Daunte Culpepper. This did not work out too well for them.
Drew Brees was looking for a new home
The San Diego Chargers selected Drew Brees in the second round of the 2001 NFL draft. He played on the Chargers for five seasons and earned one Pro Bowl appearance with them in 2004. Brees threw for 3,159 yards in 2004 to go with 27 touchdowns and seven interceptions. He helped lead the Chargers to a 12-4 record that season.
However, Brees was not as good in 2005 as he had 3,576 passing yards, 24 touchdowns, and 15 interceptions. The Chargers went 9-7 that season and missed the playoffs. Additionally, Brees tore his labrum in the Chargers' final game of the season. 
He then went into that 2006 offseason as an injured free agent and while the Chargers offered him a contract, it was incentive laded, according to Bleacher Report. So, Brees turned it down and went on the search for a new home.
Daunte Culpepper was coming an injury-shortened year
The Minnesota Vikings drafted Daunte Culpepper with the 11th overall pick in the 1999 NFL draft. He had some really good seasons with the Vikings too. 
In 2000, he earned a Pro Bowl selection as he threw for 3,937 yards, and a league-high 33 touchdowns, in addition to 16 interceptions. The Vikings went to the NFC Championship Game that season too. He also earned Pro Bowl honors in 2003 and 2004. In 2004, Culpepper even led the league with 4,717 passing yards to go with 39 touchdowns and 11 interceptions.
However, in 2005, Culpepper only played in seven games as he suffered a season-ending injury in Week 8. So, he also went into the 2006 offseason as an injured QB.
What were the Miami Dolphins thinking?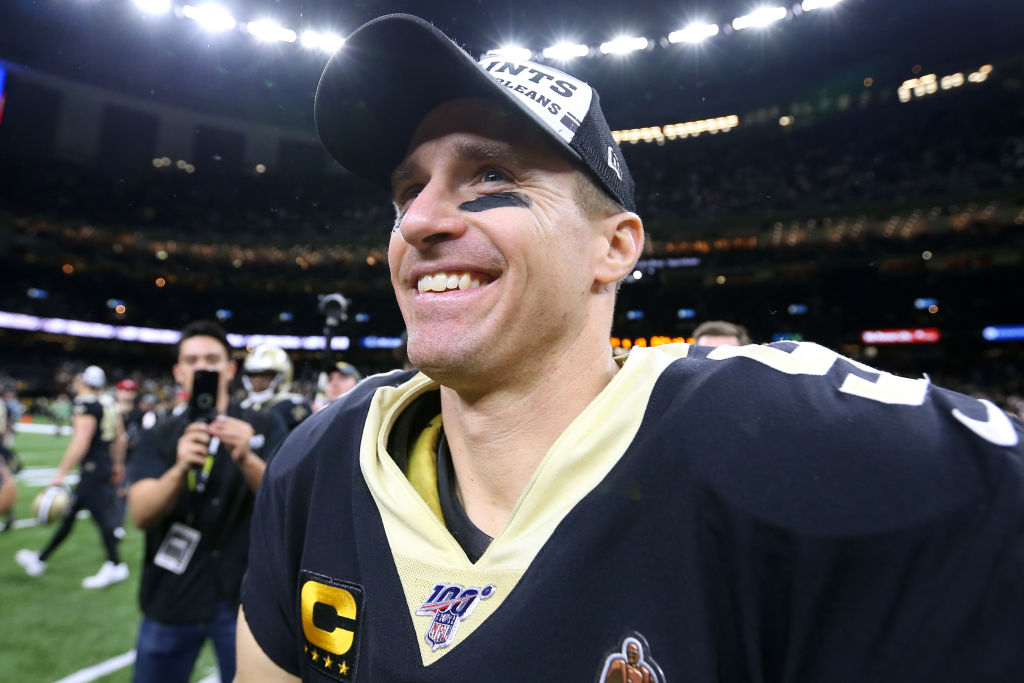 The Miami Dolphins, who were coached by Nick Saban at the time, went 9-7 in 2005. Their starting quarterback was Gus Frerotte who threw for 2,996 yards, 18 touchdowns, and 13 interceptions that season. So, the Dolphins were in the market for a new QB during the 2006 offseason.
The team was not sure whether they should sign Brees or trade for Culpepper. However, Miami's doctors were, reportedly, unsure whether Brees' shoulder would fully heal from the injury he suffered at the end of the 2005 season, according to Yahoo Sports. So, they elected to trade a second-round pick to the Vikings for Culpepper. 
This was clearly the wrong choice. Culpepper only played in four total games during his time with the Dolphins. Miami went 1-3 in those games and he threw for two touchdowns and three interceptions. 
Brees, on the other hand, signed with the New Orleans Saints and has since won a Super Bowl and has led the league in passing yards in seven different seasons. Additionally, he has the most career passing yards and passing touchdowns in NFL history. Brees has also been to 12 more Pro Bowls since going to New Orleans.
While it has always been believed that the Dolphins indeed chose Culpepper over Brees. Nick Saban attempted to set the record straight in 2012.
"We chose Drew Brees…That's the guy we made the first offer to," Saban said on the Dan LeBatard Show in 2012, according to Bleacher Report. "Quite frankly, he didn't pass the physical. And we were forced to go in another direction."

Nick Saban
Was Saban telling the truth or was he just trying to save himself and the Dolphins from embarrassment? We will probably never really know. When it is all said and done, though, the Dolphins went with the wrong choice either way. Daunte Culpepper was not the Dolphins' quarterback of the future, even if it was between him and someone other than Drew Brees.