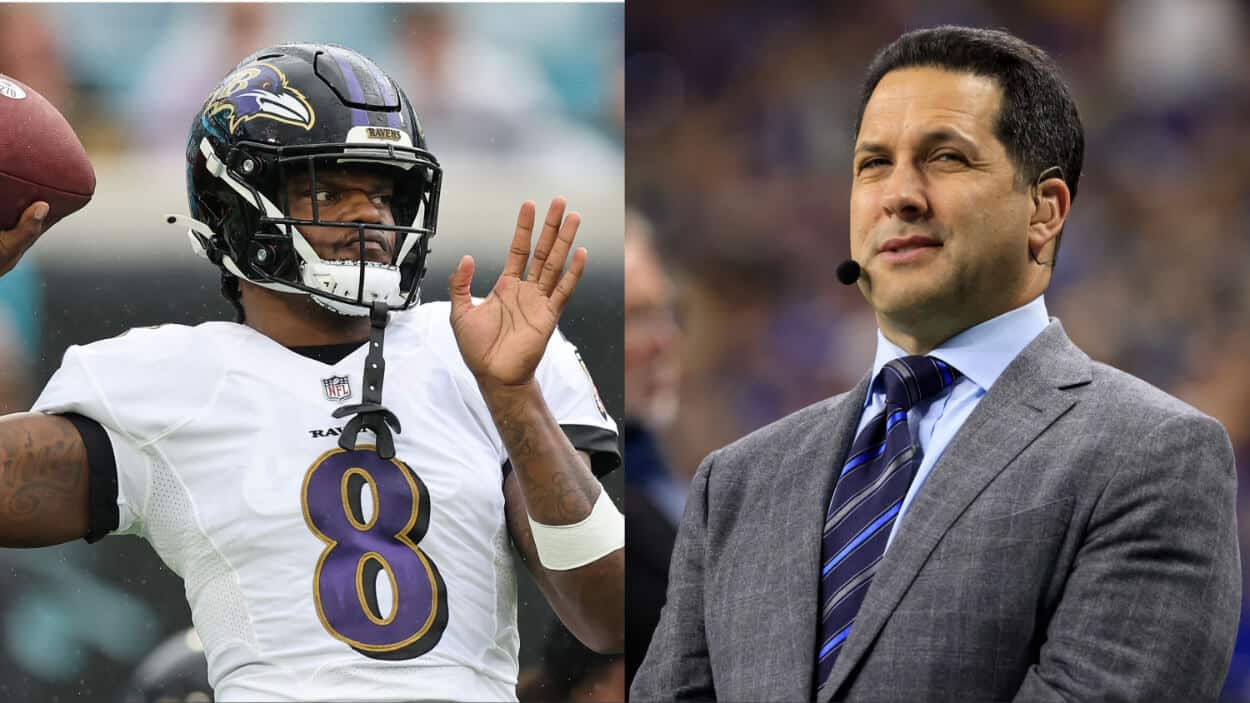 Adam Schefter Makes Excuses for NFL 'Collusion' Over Lamar Jackson
Adam Schefter defends the league refusing to bid on a Lamar Jackson contract after the Ravens tagged him, saying it isn't collusion.
When the Baltimore Ravens put the non-exclusive franchise tag on quarterback Lamar Jackson, any team could have him for two first-round picks and the right Lamar Jackson contract. However, within an hour or two of the tag, nearly all the presumed Jackson suitors — the Atlanta Falcons, Carolina Panthers, Miami Dolphins, Washington Commanders, and Las Vegas Raiders — all leaked that they were out on the QB. While this made many fans on social media scream, "collusion!" ESPN NFL insider Adam Schefter (unsurprisingly) defended the league and its owners.
Why Adam Schefter says there is no Lamar Jackson collusion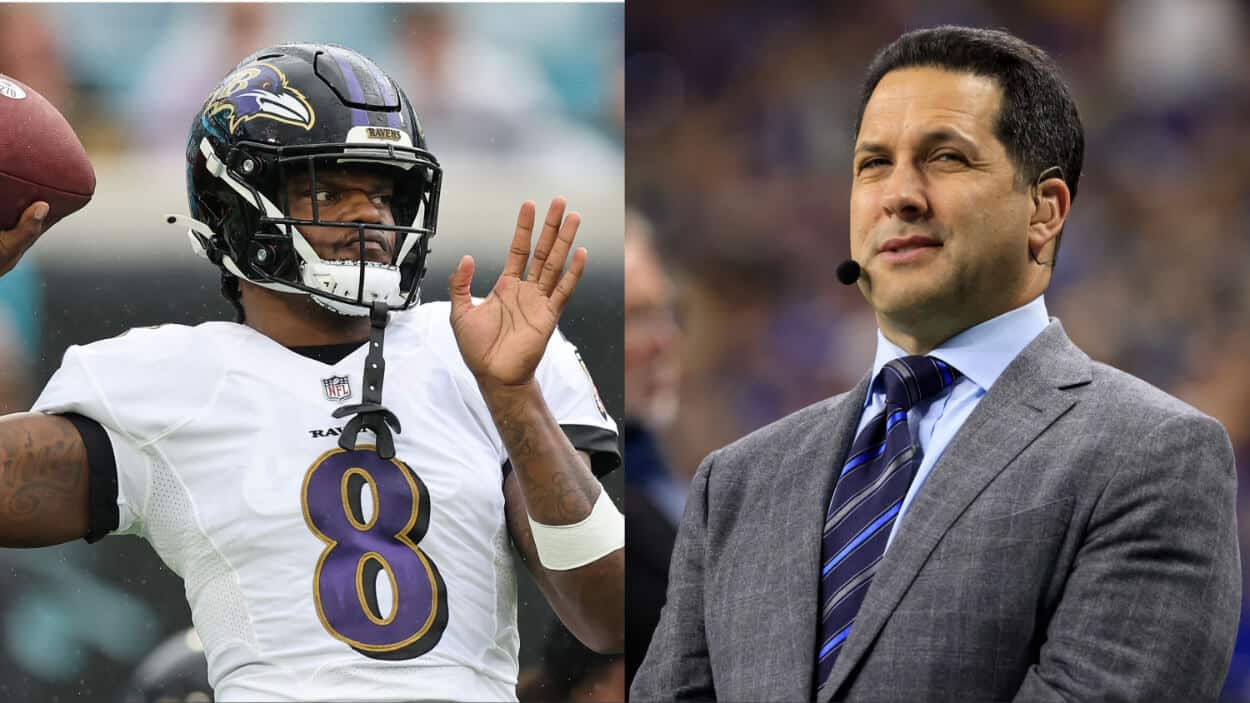 Most of this Lamar Jackson contract mess is the Cleveland Browns' fault. The team shockingly gave QB Deshaun Watson a fully-guaranteed $230 million contract despite the signal-caller dealing with dozens of sexual misconduct allegations.
That $230 million set a new benchmark in the NFL that surely no owner wants to have to hit in the future with their own QB. And Jackson was the first test case.
Despite Jackson being a two-time Pro Bowler, one-time All-Pro, the 2019 NFL MVP, and still just 26 years old, every QB-needy team in the NFL did the Ravens a solid as soon as they tagged the signal-caller and said they were out.
After that shocking turn of events, ESPN's Adam Schefter went on TV to defend the league against charges of collusion to reset the quarterback market back to normal after the Browns screwed it up.
On Get Up, Mike Greenberg asked Schefter about the situation, and the insider explained the Ravens and Jackson were at an impasse, so the team simply tagged him to let the market "mediate" the two sides' disagreement over what the QB is worth.
Schefter then noted that last season four teams — the Browns, New Orleans Saints, Panthers, and Falcons — "would have essentially done almost anything" to land Watson. The insider then notes the Browns got Watson and the Saints just signed Derek Carr, which is true.
However, his argument got weaker after that.
"Atlanta, Dianna Russini reported, is not going to make a push or a run at Lamar Jackson, and the Charlotte Observer said that the Carolina Panthers aren't going to aren't going to make a push," Schefter reasoned.
Then, Adam Schefter seemed to contradict his own point.
"It does seem like, all of the sudden, there are teams saying, 'we're not going to make a push.' I know people say 'collusion.' I just think this is just reporters asking high-placed executives on certain teams for their answers," Schefter said before admitting, "It defies logic that a quarterback as talented as Lamar Jackson wouldn't generate more interest. I'll leave that to everyone else to figure out their own theories. Because it is a quarterback league, and we've got an elite quarterback available on the market.
After that admission, Schefty got back on message and hypothesized that teams might think they would just be "drawing the offer sheet" for the Ravens to match.
However, that seems far-fetched as Baltimore has shown no inclination to give out a Lamar Jackson contract with $200 million or more guaranteed in the last two years.
It really does seem like the biggest reason teams are saying they are out of the Lamar Jackson contract race is that they are all trying to reset the QB market after the Browns screwed it up.
And if you want to call that collusion between billionaires, it doesn't seem like that outrageous a claim.