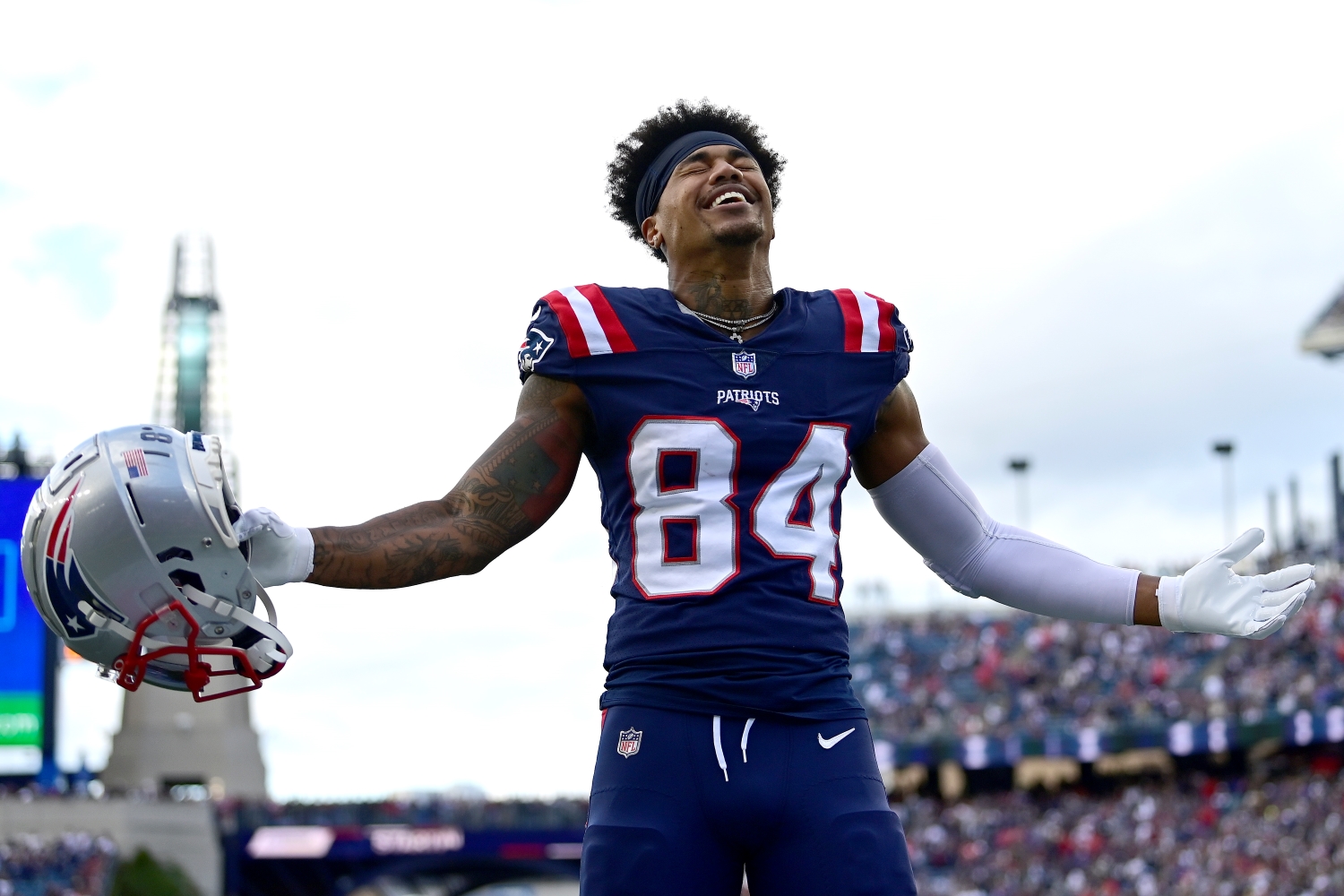 After Getting Kicked Out of School for Smoking and Stealing and Spending Time in Jail as a Junior, Patriots WR Kendrick Bourne Underwent a Senior Year Transformation That Put Him on a Path for Lifelong Success
Kendrick Bourne's path to the Patriots included some major obstacles and trying times that forced him to change his ways and focus on his future.
Like many NFL players, Kendrick Bourne had to overcome a number of obstacles to achieve his dream of playing pro football. However, even he would have to admit he put himself in less-than-ideal situations as a teenager.
In fact, well before Bourne committed to Eastern Washington University, he looked bound to become another example of an athlete who squandered incredible natural gifts. Yet after a trying junior year of high school that included some challenging moments, he turned his life around and quickly reaped the rewards of his new approach.
And if Bourne continues along the path he's followed since his senior season at Milwaukie Academy of the Arts, the New England Patriots will look incredibly smart for signing the talented, selfless receiver to a three-year, $15 million contract.
Kendrick Bourne endured some challenging times during his youth
By making some poor decisions as a teenager, Kendrick Bourne put his future in jeopardy and raised serious concerns about his ability to stay on the right path.
According to Mark Daniels of The Providence Journal, the Portland native eschewed attending class at Benson Polytechnic High School to stock his Louis Vuitton bag with stolen goods from a local shopping mall. Bourne would sell the items to students at school, sometimes as a way to fund playing dice at the park.
"I was that thief that would resell stuff. Just really into the wrong things," the 26-year-old receiver explained. "I had that Louie bag. I would fill it up with candy, anything. I was worried about the wrong things at that age. Just a bad kid and not knowing what I was doing. Not really understanding the consequences of what I was doing."
Unfortunately for Bourne, his actions eventually caught up to him.
After playing five games for the football team, he got caught with marijuana at school. To make matters worse, he was later arrested for stealing at the mall.
"I ended up just getting kicked out of school by getting caught with marijuana, smoking stuff like that and stealing," Bourne said. "At that time, at a young age, I was just lost. Vision was blurry, not really knowing what I wanted to do."
A senior year transformation set the stage for the talented wideout to achieve lifelong success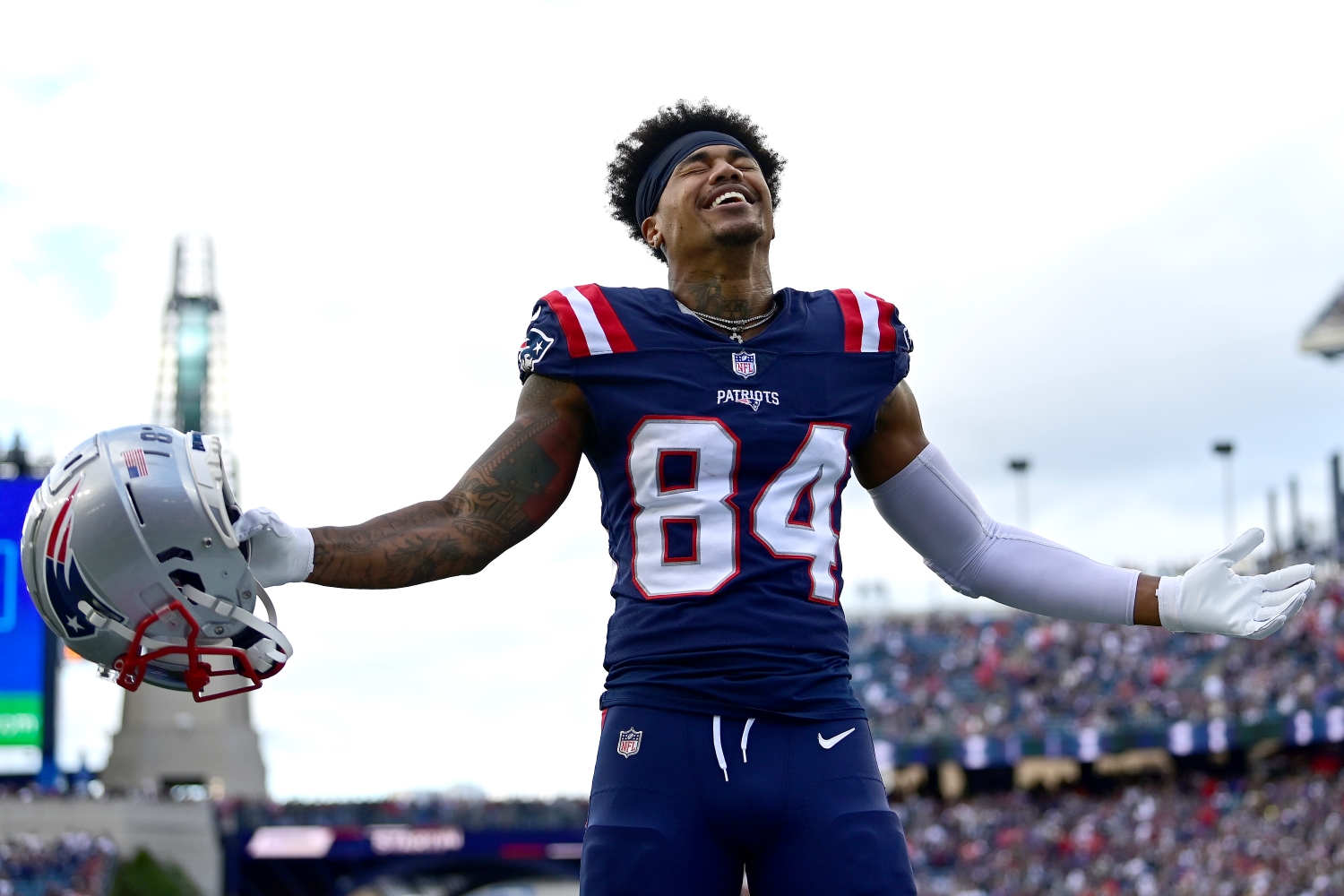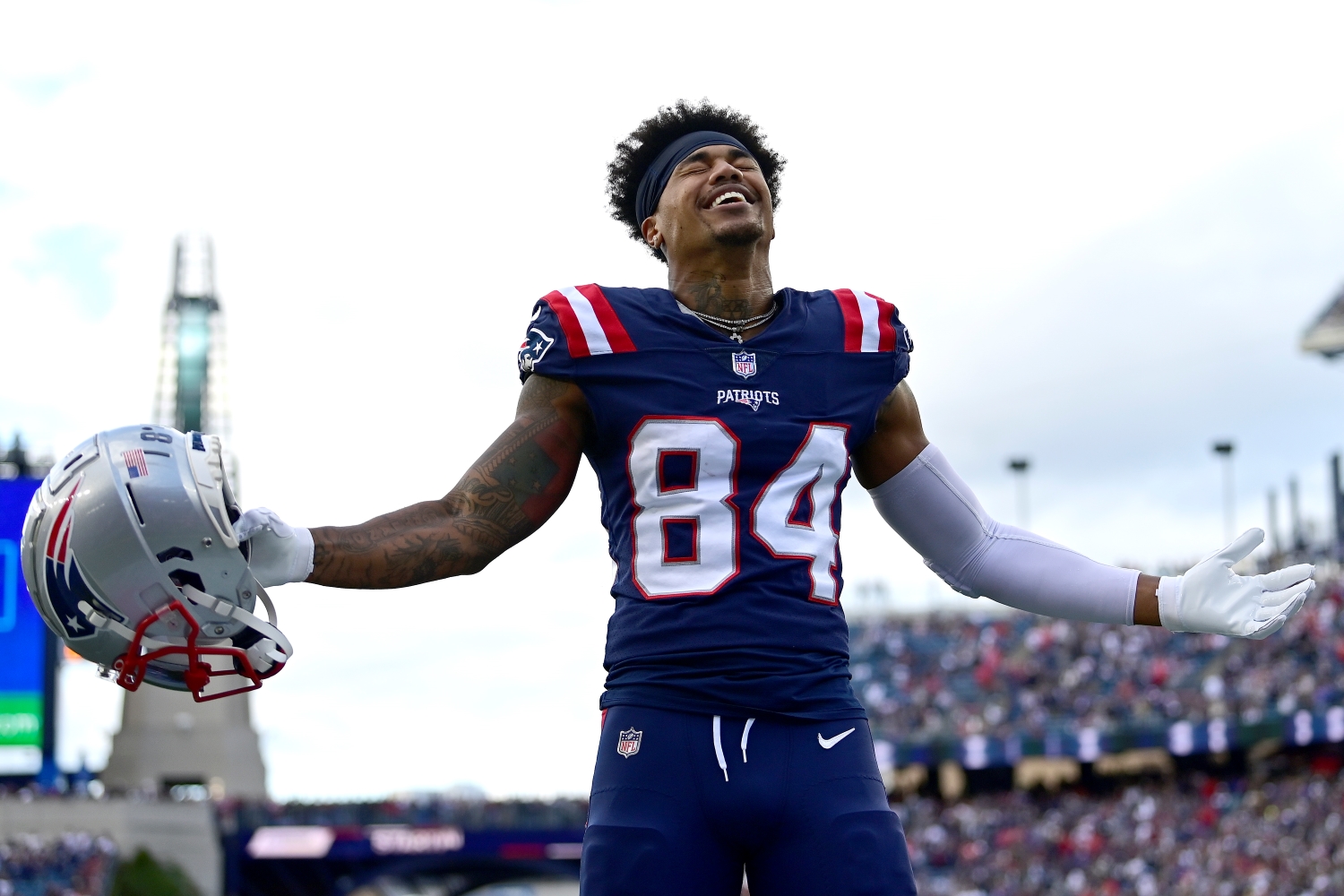 With his future hanging in the balance, the promising amateur athlete faced a true make-or-break moment. In fact, Bourne's older brother provided further context about the severity of the situation to the Journal.
"I think once he went to jail his junior year for stealing it kind of just switched his life around," Andrew Bourne said. "He was like, 'Man, if I keep on doing these negative things, my brother's been telling me that nothing positive is going to come out of it and I can see that.'"
Rather than continue down a path that clearly did not lead to success, the physically gifted wideout took a different route. Coach Don Johnson convinced Bourne to take his talents to Milwaukie Academy of the Arts — a decision that paid off for everyone involved. The future NFL wideout excelled both in the classroom (3.8 GPA) and on the field (54 catches for 1,292 yards and 18 touchdowns) as a senior, and he eventually received dozens of scholarship offers.
"I could've easily been a bad kid and doing what I've been usually doing," Bourne explained. "Ignoring people, not listening to people but I just felt the timing was running out."
After committing to play for the Eastern Washington Eagles, the 6-foot-1, 190-pound playmaker racked up more than 3,000 receiving yards and 27 touchdowns in four years on campus. Although Bourne didn't hear his name called during the 2017 NFL Draft, the San Francisco 49ers signed him to a three-year contract. And after making plenty of clutch catches and providing solid production as a complementary weapon for four years, he landed a life-changing raise by joining forces with the Patriots.
Bourne has a promising future ahead of him with the Patriots
It goes without saying that Bourne made a wise choice to attend Milwaukie Academy of the Arts as a senior and change his approach to life. After all, he certainly wouldn't have been in a position to sign a three-year, $15 million contract with $7.25 million guaranteed if he hadn't pulled a 180 after his junior year of high school.
While Bourne won't threaten any of Randy Moss' records, he gives the Patriots an explosive weapon in the passing game who can turn a short play into a long gain. With 22 catches for 350 yards and two touchdowns on 28 targets, he's quickly proven to be a reliable receiver for rookie quarterback Mac Jones. Plus, he threw a touchdown pass to fellow free-agent addition Nelson Agholor in New England's lopsided 54-13 victory over the lowly New York Jets.
Moving forward, Bourne should see more targets and become an even more integral part of the offense. His speed shows up on film, and given the Patriots' need for chunk plays, he seems like the ideal candidate to take on added responsibility.
Of course, whatever Bourne accomplishes on the field shouldn't overshadow the tremendous work he does on his down time with his brothers, Andrew and Evans. They created the Bourne Blessed Foundation in 2020 to support a wide range of initiatives, including autism awareness. Plus, the professional pass catcher has embraced the idea of mentoring young people.
"I'm trying to help those high school athletes or high school students just get through that tough time," Bourne explained. "Try to make them change that decision or change that path because there's a lot of kids that are talented, but don't have the resources, don't have the mentor like I had with Don Johnson."
With an attitude like that, it's easy to see why Bill Belichick brought Kendrick Bourne to New England.
All statistics courtesy of Pro Football Reference.