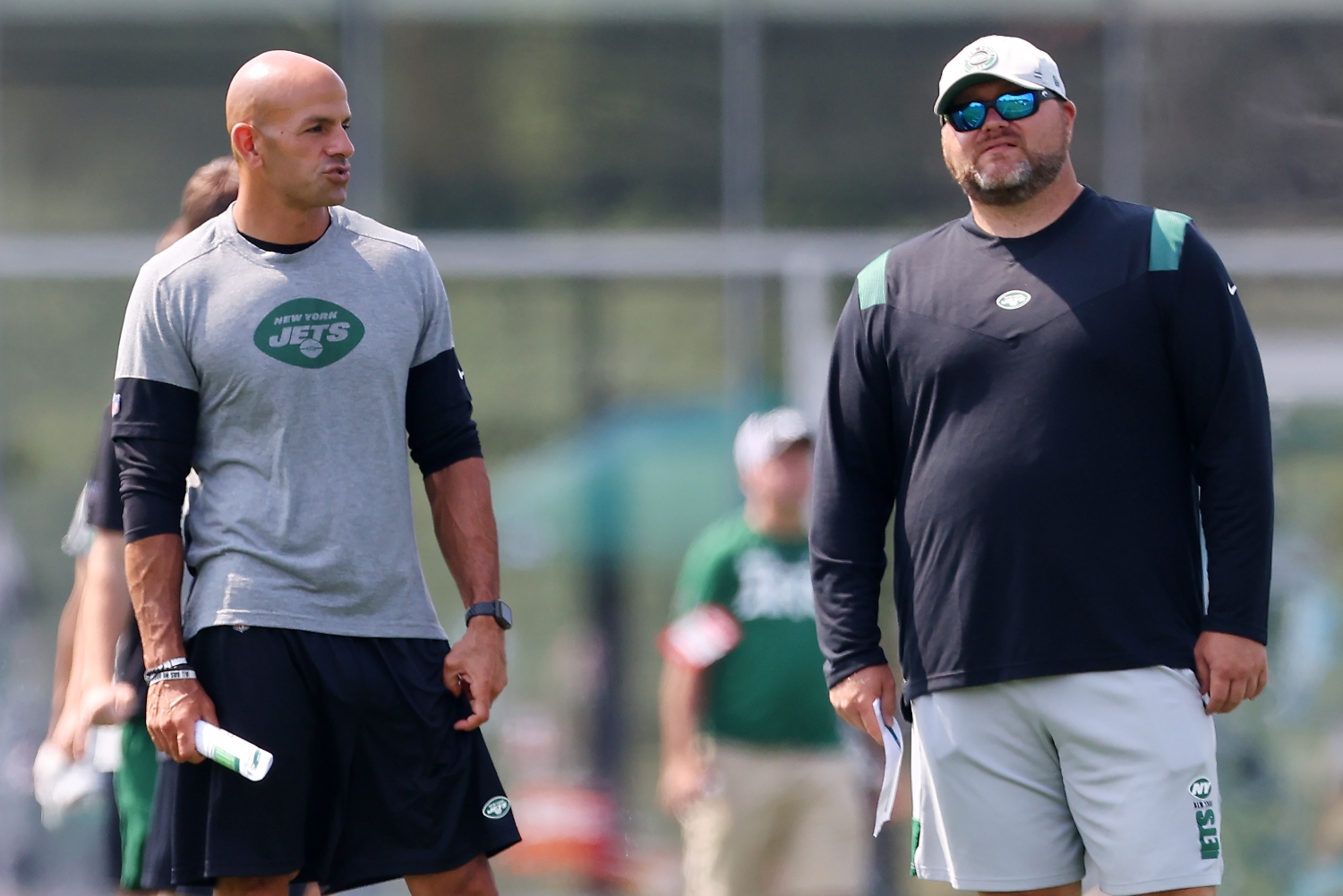 The Clueless New York Jets Just Proved They Have No Idea How to Set Zach Wilson Up for Future Success
Will the Jets ever learn how to see a plan through from start to finish? Their latest move proves they still have no idea how to properly execute a rebuild, which doesn't bode well for Zach Wilson's chances of living up to expectations in New York.
Even though they made sweeping changes to their organization over the last two offseasons, the New York Jets still have no idea what they're doing.
In fact, it's already fair to wonder whether they made the wrong call to give Joe Douglas control over the rebuilding process. After all, how can you look at his moves as general manager and not have serious doubts about his ability to put together even an average NFL roster?
For someone who carries a reputation as an astute personnel executive, the fact remains that he has yet to prove he can turn a bad team into a contender. And by pulling off a move that makes absolutely no sense given the current state of affairs in the Meadowlands, Douglas should find himself under even more scrutiny.
After all, the Jets just proved they fail to grasp the importance of setting Zach Wilson up for long-term success.
Zach Wilson's rookie season went from bad to worse in Week 7
Unlike Mac Jones, Zach Wilson joined an organization with a history of failing to develop homegrown talent. After all, he became the new face of the franchise in April because Sam Darnold did not live up to expectations after going No. 3 overall three years prior. And in the second showdown between the Patriots' cool, calm, and collected rookie quarterback and the Jets' talented but erratic first-year signal-caller, it quickly became apparent which player entered an ideal situation.
While Jones and his cast of weapons had no trouble finding success against Robert Saleh's defense, Wilson couldn't get much going before he got hurt. The talented 22-year-old passer absorbed a few physical blows from Patriots defenders, the final of which resulted in a knee injury.
Mike White, a 2018 fifth-round pick by the Dallas Cowboys who entered the game with zero NFL snaps under his belt, completed 20-of-32 attempts for 202 yards, one touchdown, and two interceptions in the Jets' latest loss to their division rival.
Fortunately for Wilson, he didn't suffer a season-ending setback. However, a sprained PCL will keep him out of action for two to four weeks.
Obviously, no fan wants to hear about the team's most important player sustaining any type of knee injury. But at least Wilson should recover and return in roughly a month. Ultimately, though, it's not as if the Jets had playoff aspirations even with him in the lineup.
Someone, however, apparently forgot to tell that to the team's third-year GM.
The Jets just proved they have no clue how to set their young quarterback up for future success
Did the Jets need to bring in a quarterback in wake of Wilson's injury?
Absolutely.
Did Joe Douglas do the right thing for the sake of the future of the franchise and sign one off the street?
Of course not.
Instead, he parted ways with a conditional 2022 sixth-round pick to bring Joe Flacco back for a second stint with the Jets. The 36-year-old former Super Bowl MVP spent the 2020 season as Darnold's backup before signing a one-year deal with the Philadelphia Eagles in free agency. According to ESPN, the compensation for Flacco could improve to a fifth-round pick depending on playing time.
What exactly does trading for an aging, declining quarterback accomplish? The Jets clearly don't have a playoff-caliber roster, so what sense does it make to give up any future asset for the sake of the 2021 season? Why throw away a pick on a player who you could have re-signed this spring?
The price for Flacco does not matter as much as the principal of the trade itself. The Jets sacrificed capital that could have been used on a young player with upside to help Wilson. Instead of having a rookie under contract for multiple years, they'll pay a veteran on the downside of his career for a few months.
That's not a sound strategy for setting your potential star quarterback up for success. Then again, when you take a step back and look at what Douglas has done since he took over in 2019, it's entirely fair to wonder whether the franchise is heading in the right direction at all under his watch.
Has Joe Douglas done more harm than good in New York?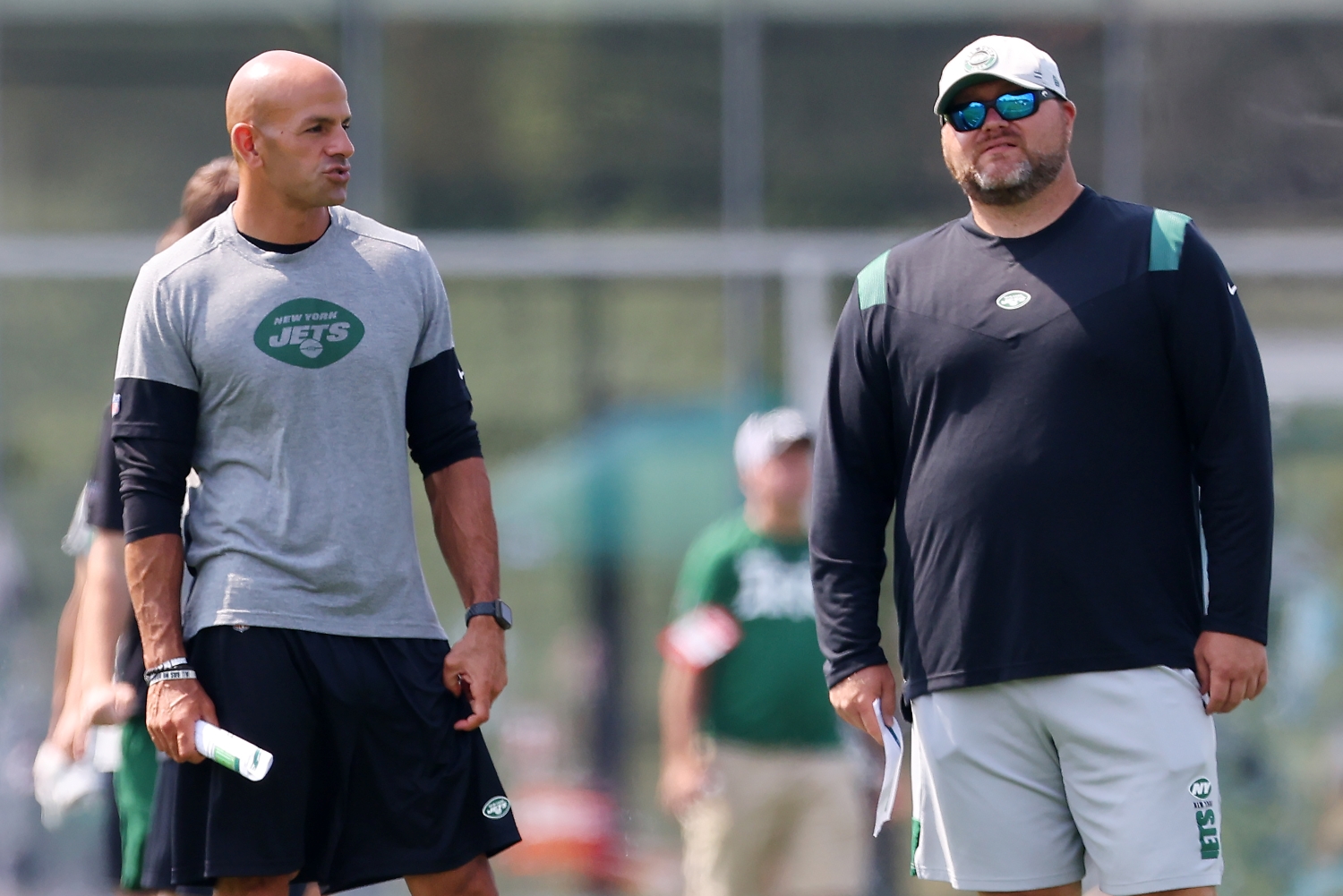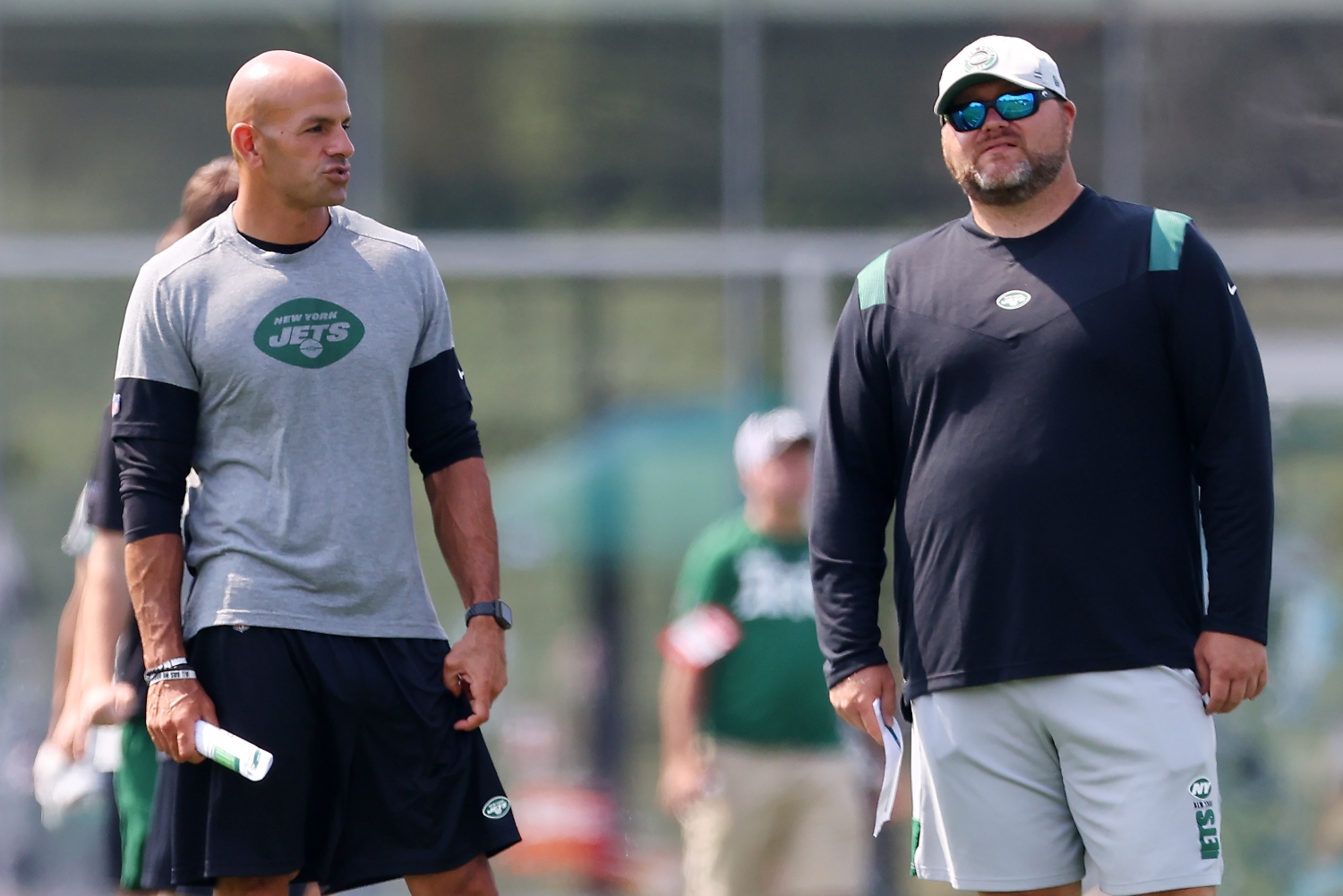 While Jets fans rightfully felt optimistic about Douglas overseeing a rebuilding job, it's obvious the team remains years away from competing for a playoff spot, let alone a Super Bowl title.
But it didn't have to be this way.
Wouldn't Tristan Wirfs look good in a Jets uniform right now? The talented Tampa Bay Buccaneers right tackle went two picks after Mekhi Becton, who allowed seven sacks as a rookie and hasn't played since Week 1 due to a knee injury.
Why did the Jets take Denzel Mims in the second round again? After catching 23 passes in nine games a year ago, he has four receptions on 41 offensive snaps and can't seem to find a way to get on the field.
And don't forget the disaster of a third-round pick known as Jabari Zuniga. Douglas used the 79th overall pick on the Florida pass rusher, and let's just say that decision has not paid off. Currently on the practice squad, he clearly hasn't come close to justifying his Day 2 selection.
Looking at the free-agent moves made during the Douglas era, things get ugly, too. And considering most of them involved offensive linemen, it's scary to think about what lies ahead for Wilson.
Last offseason, the 45-year-old GM signed George Fant, Connor McGovern, Alex Lewis, and Greg Van Roten to multi-year deals. According to Football Outsiders, only the Seattle Seahawks, Houston Texans, and Philadelphia Eagles had a worse adjusted sack rate in 2020. Things haven't improved this season, as only the Seahawks (10.4%) and the Chicago Bears (12.2%) have outdone the Jets' abysmally bad mark of 8.8%.
Unfortunately for Douglas, some of the moves he made this offseason seem bound to disappoint, too.
New Orleans Saints 2016 first-round pick Sheldon Rankins joined the Jets on a two-year, $11 million deal with $6 million guaranteed. He currently ranks 105th out of 120 interior defensive linemen in Pro Football Focus' grading system. (Quinnen Williams, the Jets' top pick in 2019, ranks 65th.)
Shaq Lawson, who the team acquired from the Houston Texans for a sixth-round pick in late August, ranks 96th out of 110 edge defenders. And it's hard to call Tevin Coleman (21 carries for 73 yards) or Keelan Cole (eight catches on 11 targets) successful signings based on their minimal impact.
Needless to say, the Jets won't threaten for AFC East supremacy anytime soon. And if Joe Douglas doesn't start making better decisions, Zach Wilson might flame out in New York just like his predecessor.
All statistics courtesy of Pro Football Reference. All contract data courtesy of Spotrac.