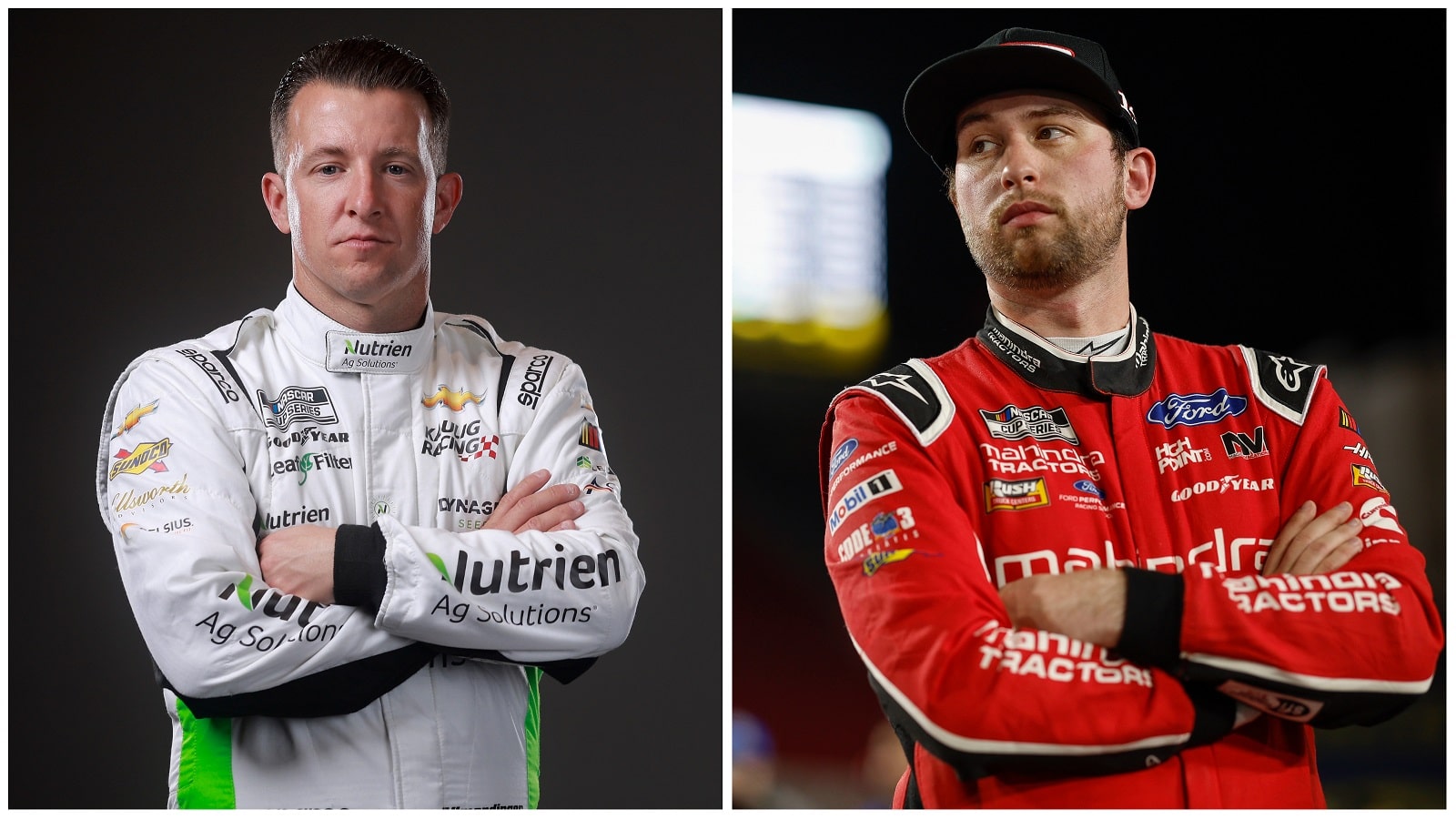 AJ Allmendinger Delivers the Season's First Message and Reveals Surprising News
AJ Allmendinger showed a bit of temper but revealed something about Stewart-Haas Racing through his run-in with Chase Briscoe.
The smart money should have been on Ross Chastain (on purpose) or Ricky Stenhouse (by accident, naturally) triggering the first NASCAR dust-up of the season. But if you took a flyer on AJ Allmendinger at the betting window, then get to the casino to collect.
Allmendinger took out his frustrations on Chase Briscoe during practice – we can practically hear Allen Iverson from here – for the first Cup Series race of the season on Saturday at the Los Angeles Coliseum. In the process, he helped reveal an unexpected detail about how some teams approached the Busch Light Clash exhibition.
AJ Allmendinger put Chase Briscoe into the LA Coliseum wall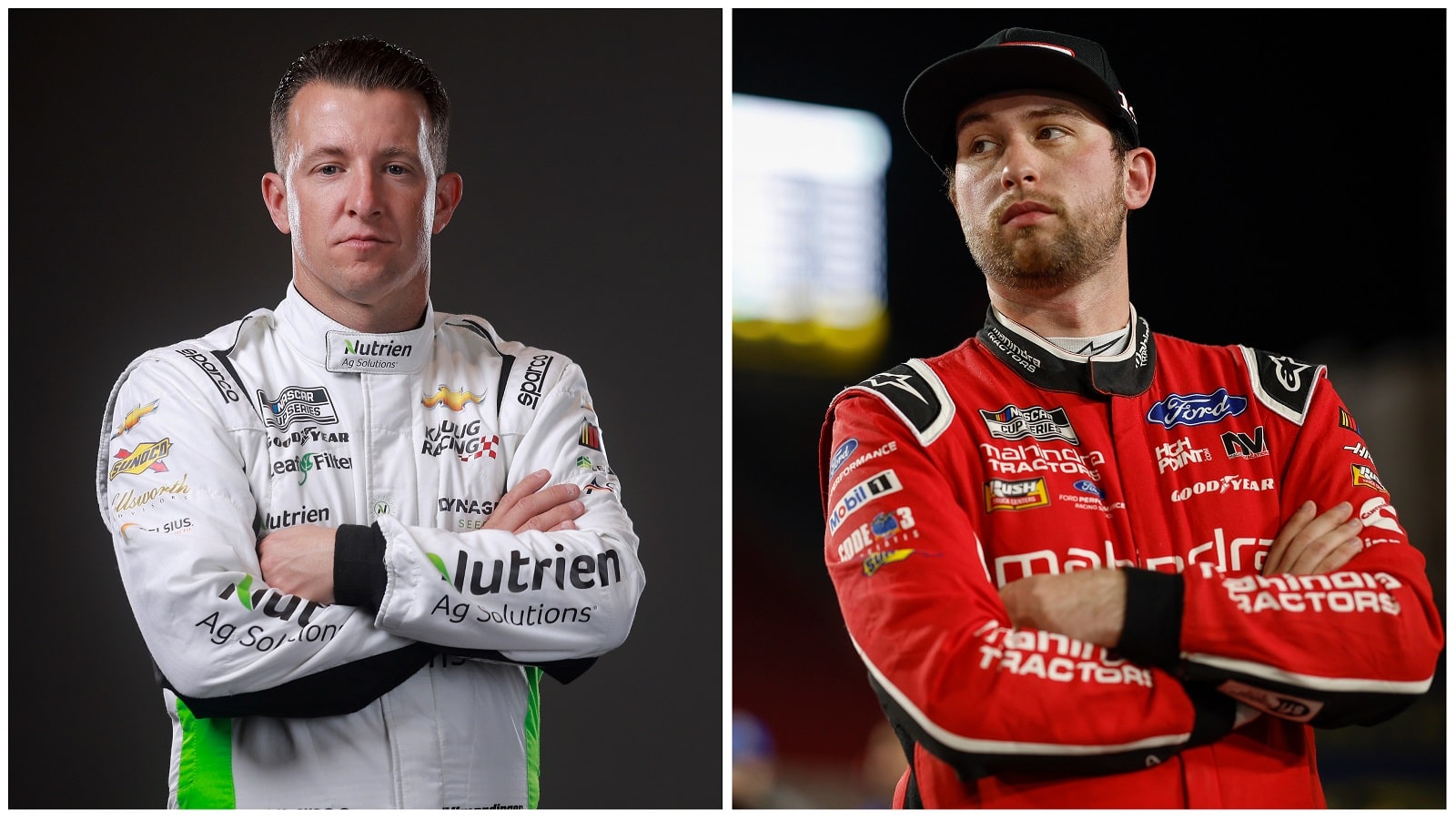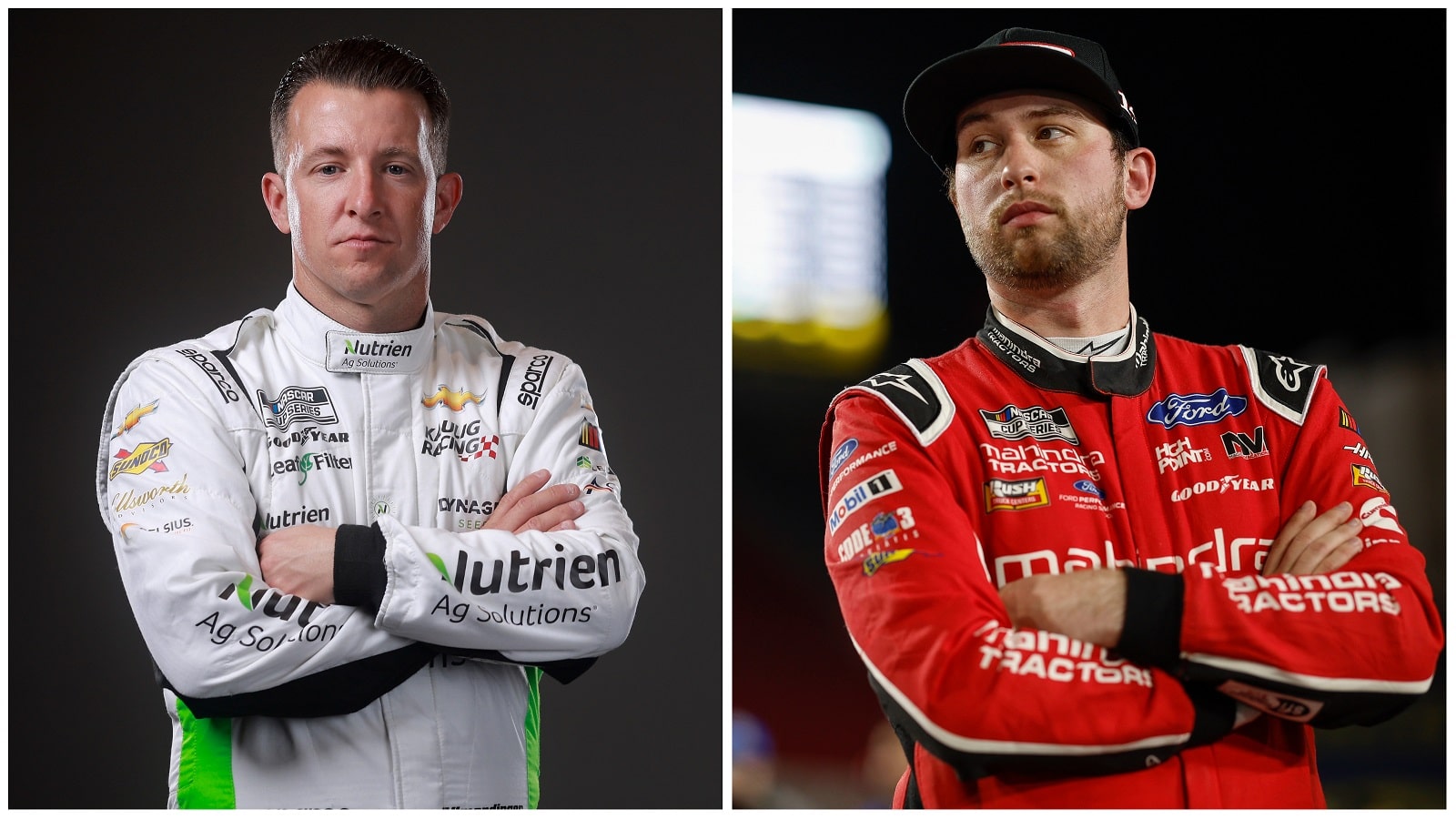 Aside from Ty Gibbs' car catching fire, Saturday's practice for the Busch Light Clash was predictably uneventful until AJ Allmendinger sent Chase Briscoe into the wall.
Briscoe had just leaned on the rear bumper of the No. 16 Chevy when Allmendinger decided that wasn't very neighborly. After Briscoe dove to the inside and made some contact on the following corner, "Dinger" fell back enough to line up the No. 14 Ford and shove Briscoe toward the wall one turn later.
All Briscoe could do was hammer the brakes, but he didn't have enough stopping distance to avoid the outside wall. That ended practice for the third-year Cup Series driver at Stewart-Haas Racing.
"I'm pretty sure AJ got his point across right there," SHR co-owner Tony Stewart dryly noted from the Fox Sports broadcast booth.
"I just got drove through," Briscoe said. "I thought he was slowing down so much down the straightaway to get a gap (between cars) and I felt like I was beside him pretty far down the straightaway."
Said Allmendinger: "It's practice, I get it. I'm struggling and in the way. But come barreling in there? I just showed my displeasure for it. That's not the issue. We're just not very good right now."
Surprisingly, Stewart-Haas Racing showed up short on equipment
AJ Allmendinger has a reputation for getting down on himself and voicing his displeasure when things aren't going well. Saturday's incident with Chase Briscoe offered renewed insight into that for the 2022 Xfinity Series regular-season champion.
However, Allmendinger also unwittingly revealed something about Stewart-Haas Racing: The team may have missed the memo to expect the driving to be more spirited than it was last year for the inaugural edition of the Busch Light Clash.
It's impossible for a four-car team to travel light in the NASCAR Cup Series, but SHR made the trek from its home base in North Carolina to Los Angeles with one car apiece for Briscoe, Aric Almirola, Ryan Preece, and Kevin Harvick.
"We don't have a single backup car between all four of us," Briscoe revealed.
That's not to say that SHR traveled without spare parts, but the organization opened itself up to potential embarrassment by not loading a backup car into one of the haulers for the trip west.
Perhaps the calculation was that no incident at 65 mph in practice, qualifying, or heats could be serious enough to keep a car out of Sunday night's final. In Briscoe's case, the front splitter took the brunt of the damage, and the No. 14 Ford crew didn't have to replace the entire nose.
Incident aside, AJ Allmendinger's team had a great opening day
Despite the fender bender that ended his final practice prematurely, Chase Briscoe came through qualifying just fine in 15th place. He fired off a lap of 13.735 seconds (65.526 mph) to make him a No. 4 seed in his Sunday heat.
Meanwhile, AJ Allmendinger clocked :13.623 (66.065 mph) on the quarter-mile track for the day's eighth-best effort. However, that wasn't even the best work by a Kaulig Racing driver. Justin Haley, driving the No. 31 Chevy, captured the pole in :13.413 (67.099 mph). Haley, Kyle Busch, Christopher Bell, and William Byron will be the top seeds in the heats.
Haley won his heat last season at the Coliseum and was setting up as the feel-good story of the weekend before Kyle Larson ended Haley's day by putting him into the wall.
Should he compete in a heat or the final with an SHR car, Allmendinger might want to keep his head on a swivel.
Got a question or observation about racing? Sportscasting's John Moriello does a mailbag column each Friday. Write to him at [email protected].