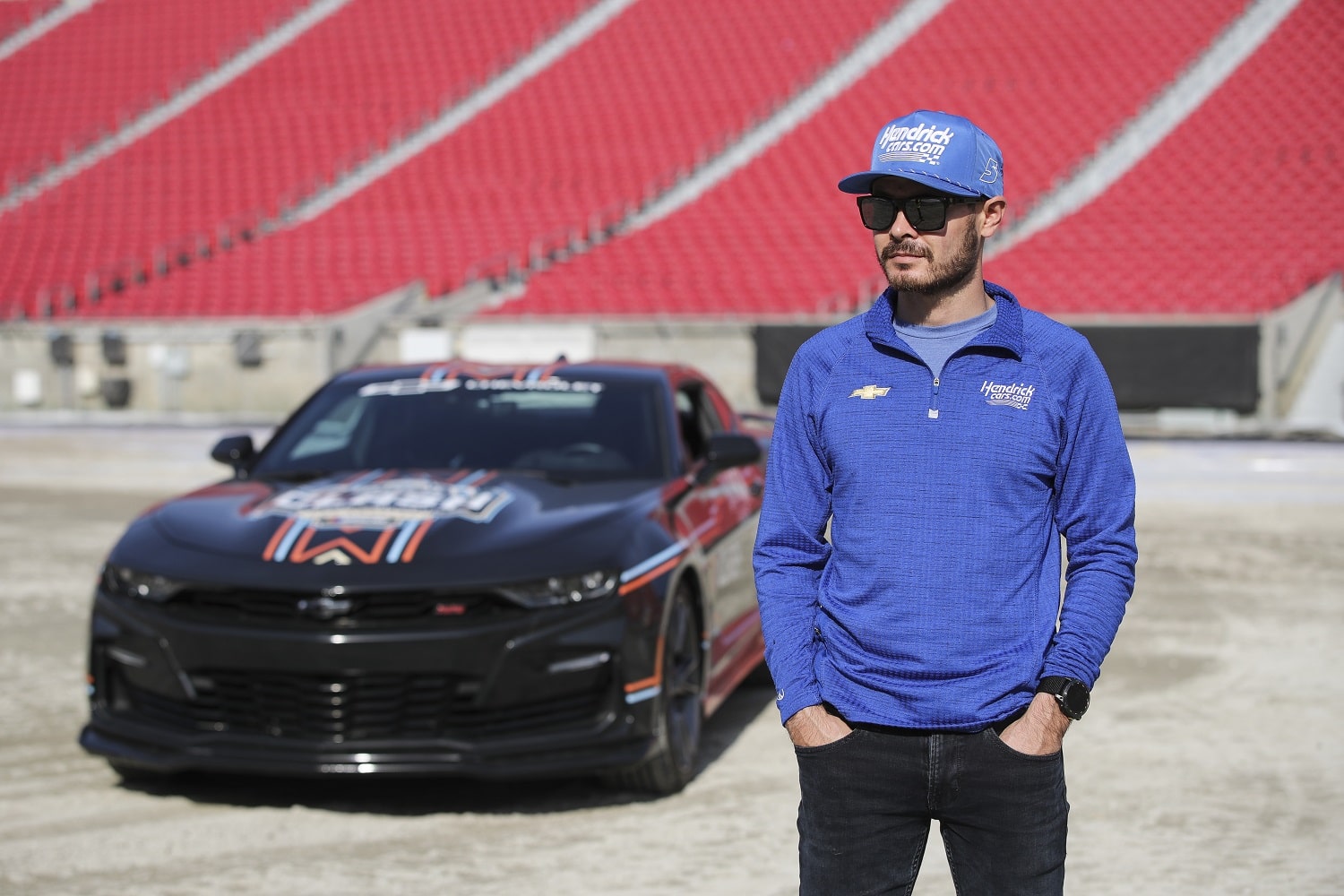 Kyle Larson Predicts a Rough Night at the Busch Light Clash
Now that everyone knows the capabilities of the Next Gen car, Kyle Larson expects an action-packed start to NASCAR's 2023 season.
Kyle Larson made a rookie mistake in his first race in a Next Gen car, but he was hardly alone. Some other Cup Series drivers also got overly aggressive in the Busch Light Clash at the Los Angeles Coliseum, where space on the quarter-mile track was at a premium.
Larson ended up in a controversy that day. He knows better now and is less likely to casually wreck another driver when NASCAR returns to LA in February. But the 2021 series champion still expects another rough Busch Light Clash.
Kyle Larson wrecked Justin Haley and quickly realized he was wrong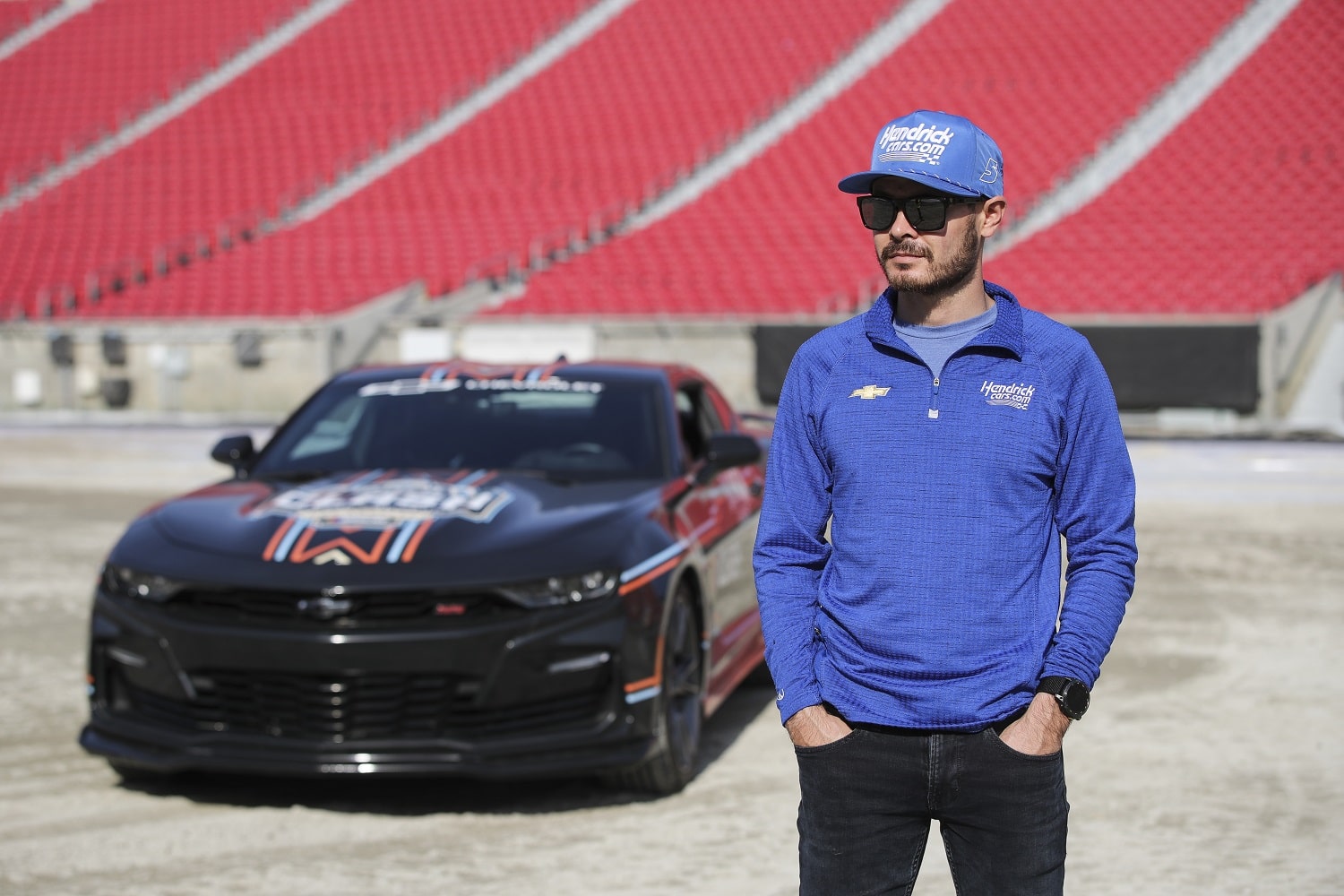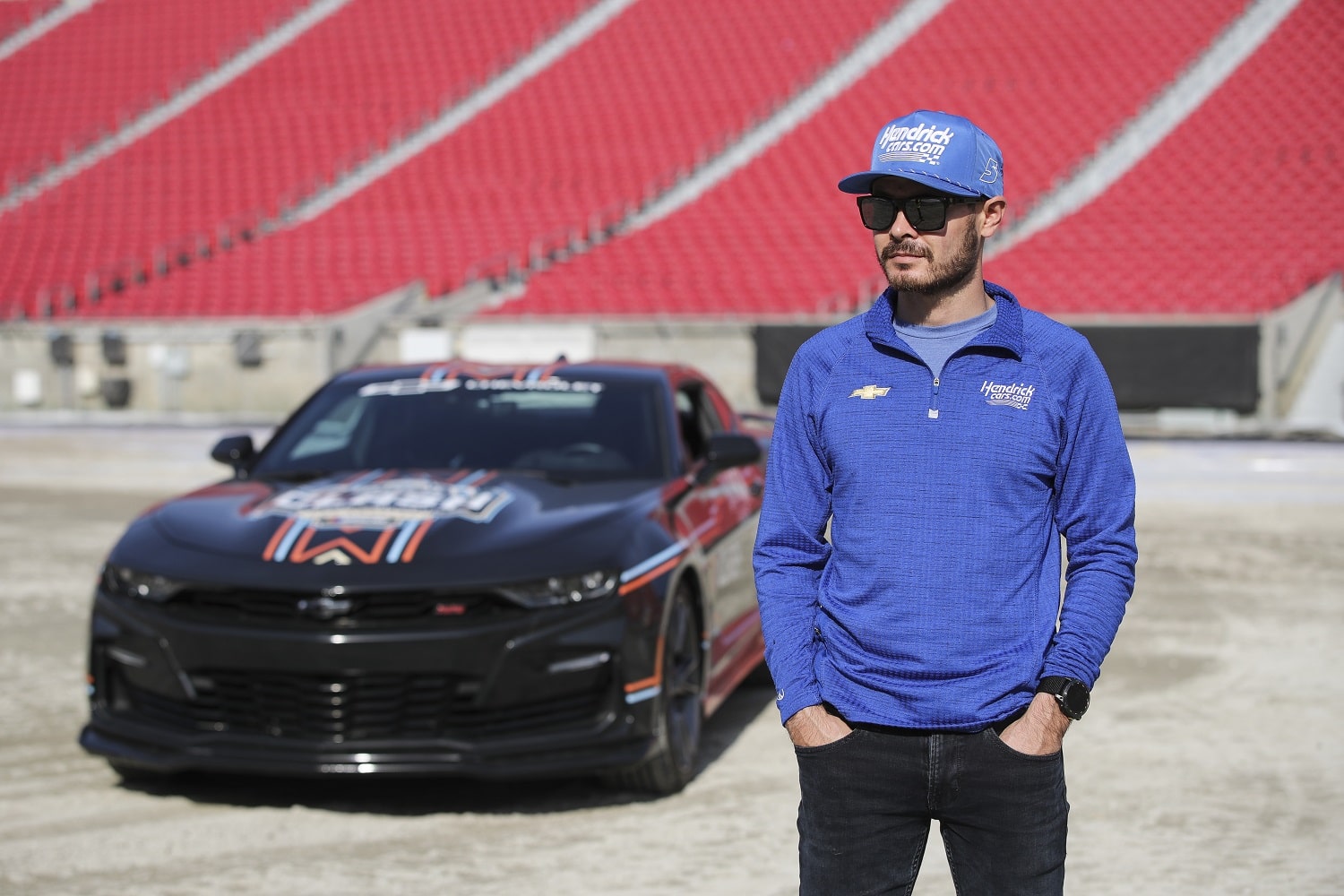 More so than any other driver, Kyle Larson should have known what to expect in the championship heat at the 2022 Busch Light Clash. Because the exhibition event was being run on a quarter-mile track for the first time, NASCAR utilized heats and last-chance qualifiers to narrow the field from 36 to 24 for the 150-lap finale.
As the reigning series champion, Larson had a bye into the final. That afforded him the rare opportunity to watch some early action from the stands, where he saw track space was at a premium, even with small fields.
Three-quarters of the way into the final, Larson wrecked Justin Haley's No. 31 Chevy, and it was no accident. The two were racing for third place when Haley bumped Larson's No. 5 Chevy from behind. Larson responded shortly afterward by grinding Haley's car into the inside wall, ending the Kaulig Racing driver's day.
What Larson didn't realize was that Haley had been knocked into Larson by William Byron, Larson's teammate.
"Yes, I wish I would have understood the racetrack that we were at and that somebody else probably shoved him into me, and maybe I wouldn't have overreacted as bad as I did," Larson told NBC Sports. "I definitely felt bad about that."
Kyle Larson is expecting another rough Busch Light Clash
Kyle Larson finished fifth in the first edition of the Busch Light Clash on the quarter-mile track specially constructed inside the Los Angeles Coliseum, approximately 350 miles southeast of his hometown of Elk Grove, California.
Five cars didn't make it to the finish. Amazingly, Justin Haley was the only driver wrecked despite how a race with no points at stake usually generates a no-holds-barred mentality. That's not to say there wasn't a lot of contact, but the newness of the Next Gen car and shortage of replacement parts may have led to competitors dialing it back a notch.
"I thought the aggression was extremely high, especially in the last chance race," Larson said on SiriusXM NASCAR Radio, according to the Hendrick Motorsports website. "It was pretty wild to watch. 
"An exhibition race. No points on the line. An extremely short track. A place where you have to lay the bumper to somebody to at least get position on them. You'll see all the same things happening again, if not more."
The first Busch Light Clash in LA was well-received
NASCAR gambled big by moving the Busch Light Clash from Daytona to Los Angeles to kick off the 2022 season. It meant debuting the Next Gen car under conditions that hadn't been seen before.
However, executives turned it into a big event with its own identity, including concerts before the action and during the intermission leading up to the 37.5-mile championship race.
"I thought the event was amazing," Kyle Larson said. "I think NASCAR and everybody involved did a fantastic job of not only building the track and making it proper for racing but building the event and making it fun for the fans and something memorable.
"It was great to be part of that historic event in such a historic place."
NASCAR hasn't announced any new twists for the return event on Feb. 5 other than to push the start back to 8 p.m. ET. Hip-hop group Cypress Hill will perform before the main event.
"I am very happy that we are able to come back and put on another show that I am sure will be even better than the inaugural one was," Larson said.
Got a question or observation about racing? Sportscasting's John Moriello does a mailbag column each Friday. Write to him at [email protected].