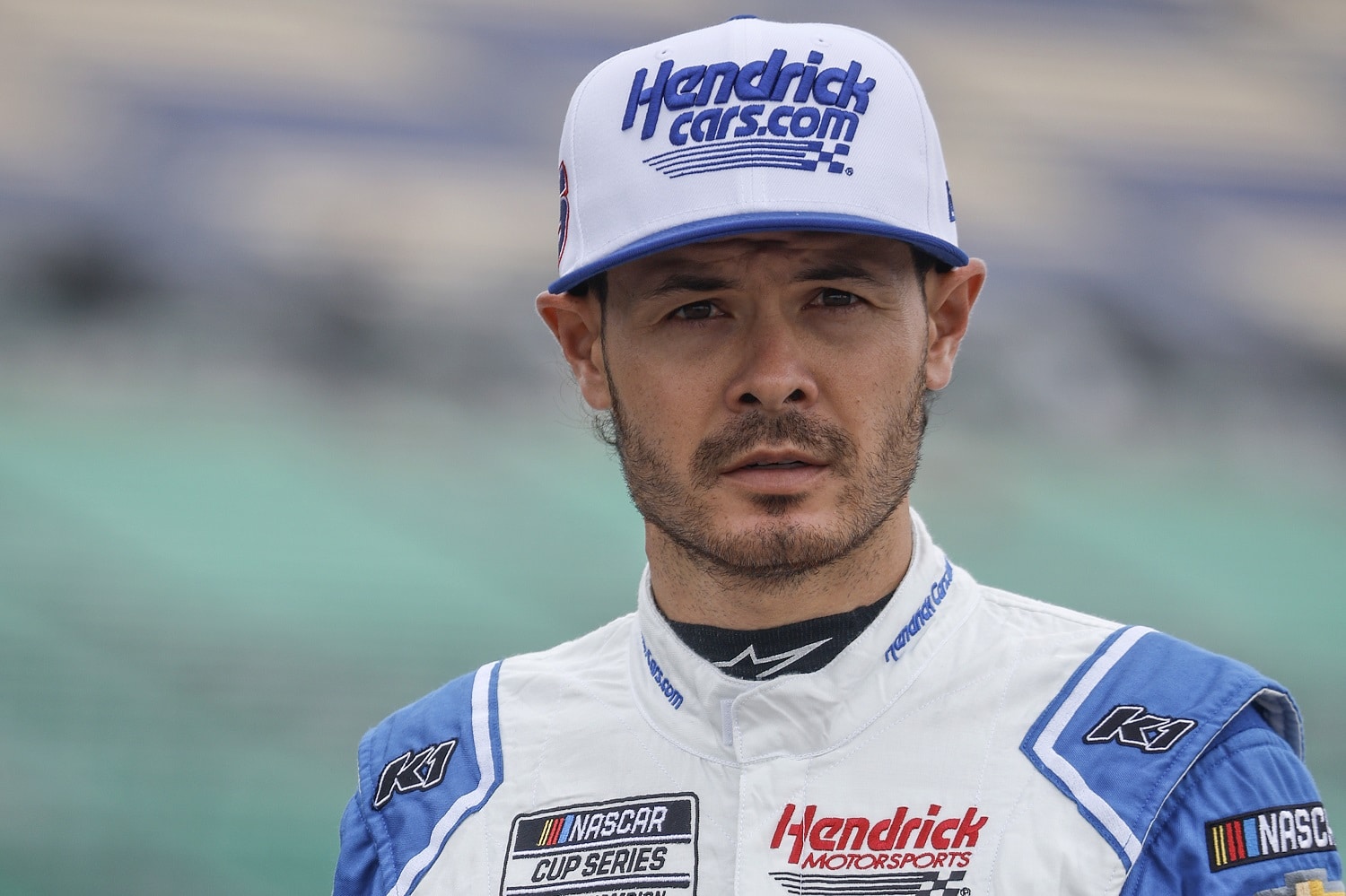 Kyle Larson Has the Green Light To Go After Something Bigger Than Le Mans in 2023
Defending NASCAR Cup Series champion Kyle Larson has the OK from Rick Hendrick and Jeff Gordon to take a run at the Indianapolis 500 if he so desires.
His bosses have one dream related to racing outside NASCAR, and Kyle Larson has quite another. Winning another Cup Series championship remains the primary objective for both, just as it does every other season. But Larson now has the OK to go after one of the gems of motorsports.
Rick Hendrick and Jeff Gordon have told Larson he can pursue a spot on the grid at the Indianapolis 500, according to multiple media outlets.
Kyle Larson has the OK, but he doesn't have an Indy ride yet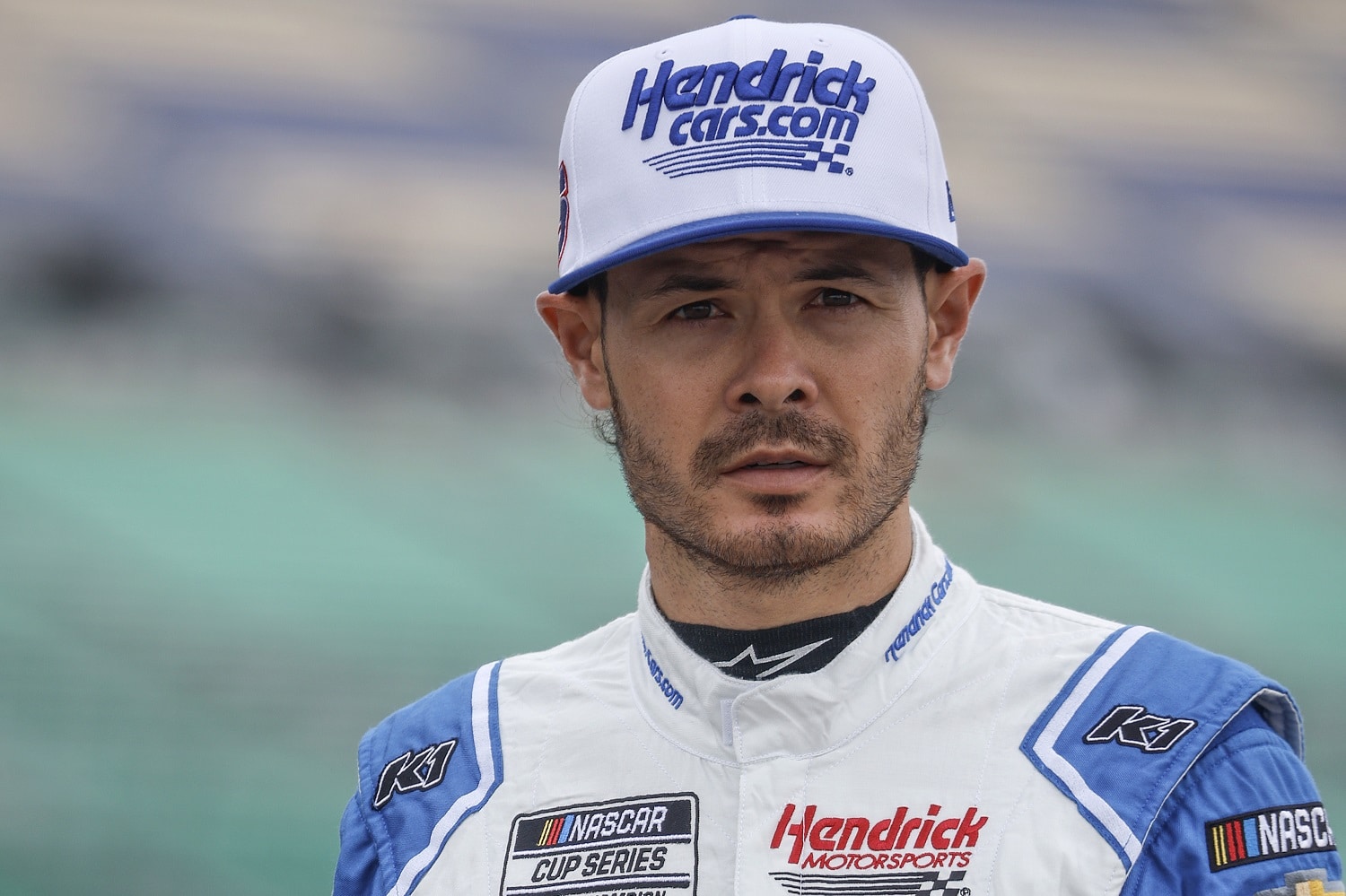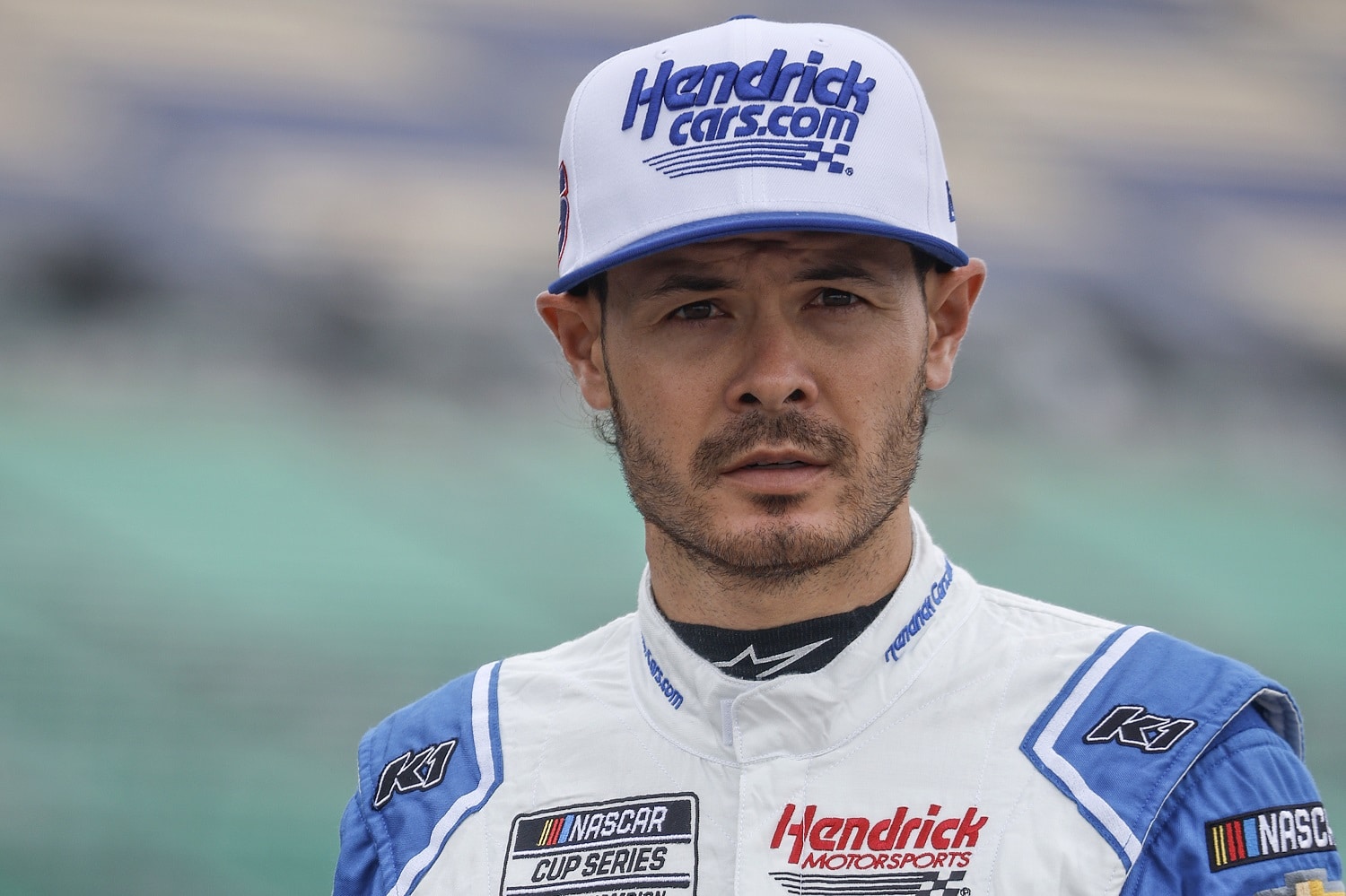 The wheels are not yet in motion, but Kyle Larson has the approval of his Hendrick Motorsports bosses to drive in next year's Indianapolis 500 – a/k/a "The Greatest Spectacle in Racing" – if he can pull the pieces together.
"I would love to do it," Larson said Saturday, according to Racing America. "I want to be in the best equipment possible, the best crew. I mentioned to Jeff and Rick that I would like to do it (but) I also did it a year ago, too."
The buzz that started last month about Kyle Busch possibly pulling the Indianapolis 500/Coca-Cola 600 next year now that he's free from Joe Gibbs Racing has already died down. Larson has now become the subject of Indy 500 speculation even as he battles to defend his NASCAR Cup Series championship.
For his part, Larson says he lets his management team handle options outside of NASCAR. For now, he's midway through the playoffs and unsure if potential IndyCar suitors have made even informal overtures about getting him to Indy on Memorial Day weekend.
"As far as I know, I don't (know) if anyone has or not," Larson said. "I told Jeff and Rick that I would like to do it and it's up to them to find something."
Hendrick Motorsports has been less restrictive
Kyle Larson was born in Elk Grove, California, but spent a lot of time racing in the Midwest on his way up the ladder. He cut his NASCAR teeth in an Xfinity Series car with Turner Scott Motorsports in 2013 and moved into the Cup Series with Chip Ganassi Racing the following year.
That was a huge opportunity for a 21-year-old, but it also came with restrictions. Ganassi set limits on how much time Larson could spend racing his beloved Sprint Cars and other models. Hendrick Motorsports also had a history of limiting outside racing but agreed to more liberal scheduling when it signed Larson before last season.
Now, primary sponsor HendrickCars.com even underwrites much of Larson's non-NASCAR schedule. The driver said one of the few restrictions he did have was that HMS didn't want him making a run at the Indianapolis 500 in 2022. There are no such restrictions next year on trying "The Double" last attempted by Kurt Busch in 2014.
In a sense, it would have been hypocritical for Rick Hendrick and Jeff Gordon to hold Larson back. Hendrick Motorsports is spearheading NASCAR's "Garage 56" entry in next season's 24 Hours of Le Mans. HMS is working up a modified Next Gen Chevy Camaro in a project that seven-time champion crew chief Chad Knaus is managing.
Larson and other current HMS drivers were considered candidates to drive that entry, but the 2023 NASCAR schedule conflicts with the Le Mans dates.
What would it take to get Kyle Larson to Indy on Memorial Day weekend?
Only four drivers have tried competing in the Indianapolis 500 and Coca-Cola 600 on the same Sunday of the Memorial Day weekend. Tony Stewart in 2001 was the only one to complete all 1,100 miles.
Driving skill is not a roadblock for Kyle Larson. Though he would still have to complete rookie certification at Indianapolis Motor Speedway like Jimmie Johnson did this season, Larson's impressive NASCAR record suggests he'd ace that.
Rather, his real challenge could be finding the right team and financial support, and that's tripped up Kyle Busch, who was last month's hot NASCAR candidate to try Indy. The Associated Press reported his talks with McLaren fizzled quickly because the two-time NASCAR champion doesn't have enough sponsorship support behind him.
The wire service reported Larson will almost certainly have to partner with a Chevrolet team, which limits options. McLaren racing boss Zak Brown reportedly is open to adding a fourth car for the Indianapolis 500. However, Brown has a large, albeit fluid, roster of drivers to accommodate; Larson would have to bring to the table the sort of financial proposal that Busch couldn't pull together.
That's do-able, though succeeding in his NASCAR title defense would go a long way toward getting the right people to write checks on his behalf.
Like Sportscasting on Facebook. Follow us on Twitter @sportscasting19 and subscribe to our YouTube channel.
Got a question or observation about racing? Sportscasting's John Moriello does a mailbag column each Friday. Write to him at [email protected].