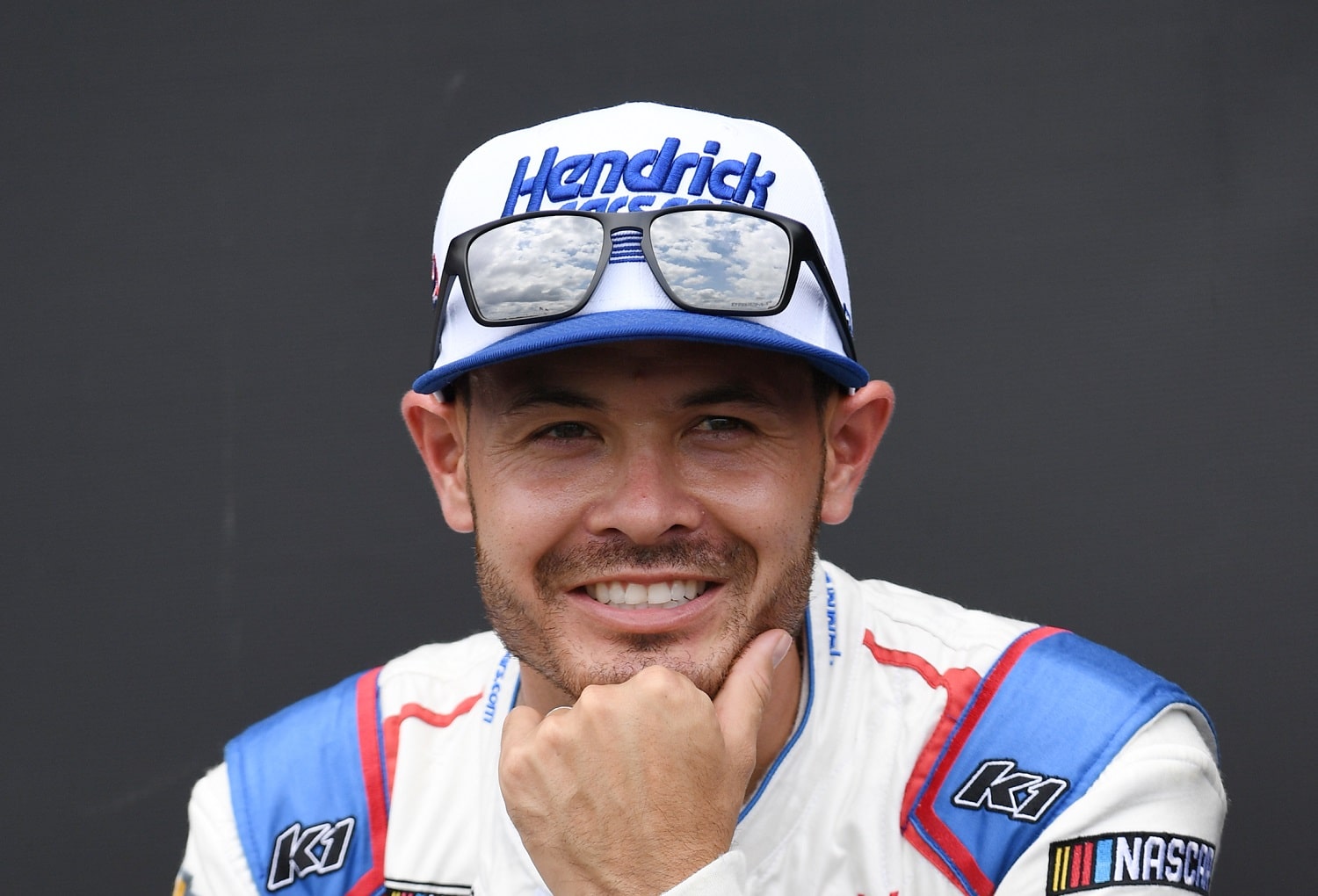 Kyle Larson Is Expanding His Racing Interests in the Tradition of Tony Stewart, and It Has an LIV Golf Element to It
Kyle Larson has announced plans for a 12-reace dirt track series that could grow into a rival for another series.
Kyle Larson was back at it again. The reigning NASCAR Cup Series champion loves hopping onto the small tracks mid-week, and he did it again Tuesday, winning the Brad Doty Classic at Attica Raceway Park in Ohio.
The bigger news, though, is that Larson is about to take a new financial interest in small-track racing that goes beyond cashing checks for dirt-track victories.
Kyle Larson is expanding his racing interests in the tradition of Tony Stewart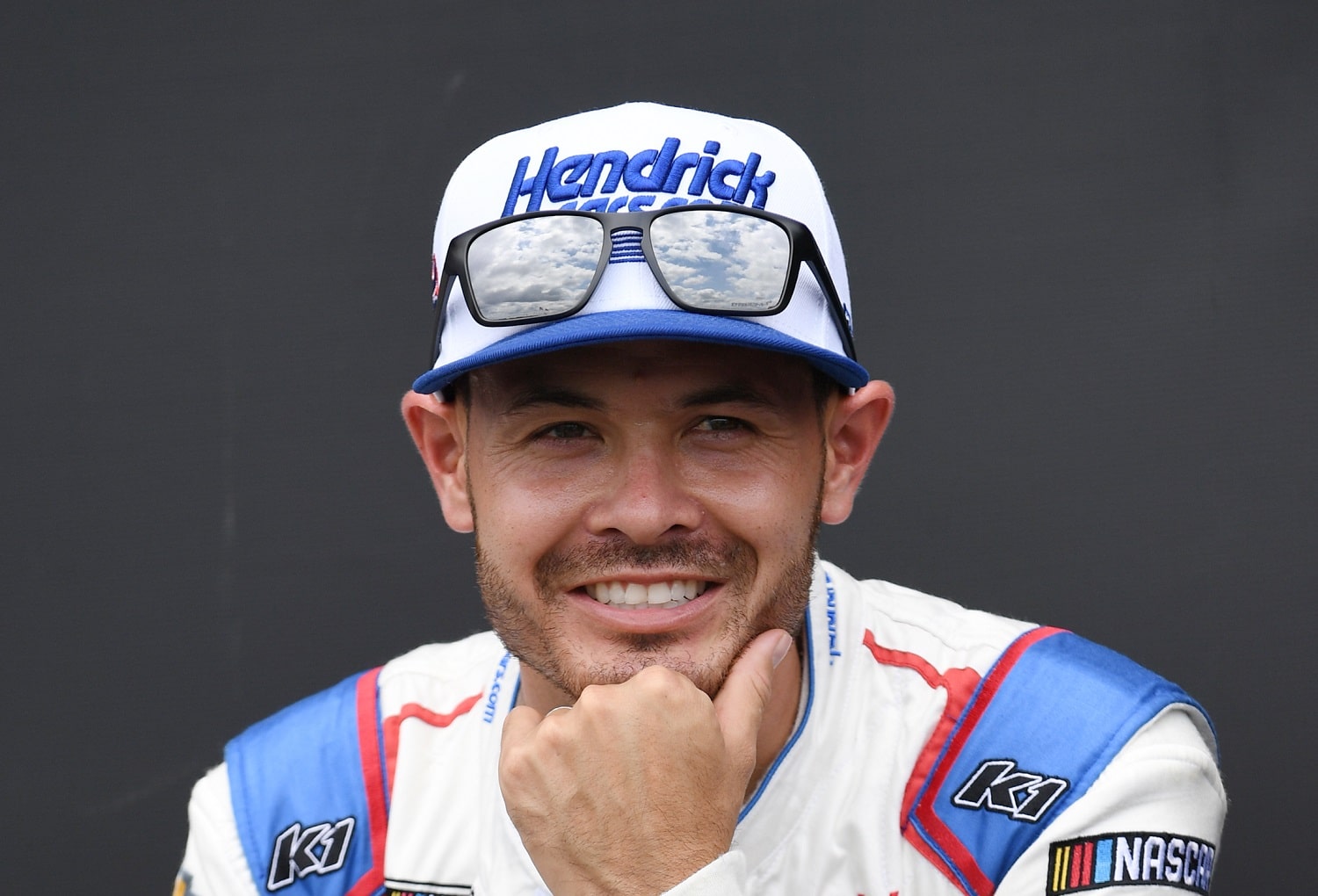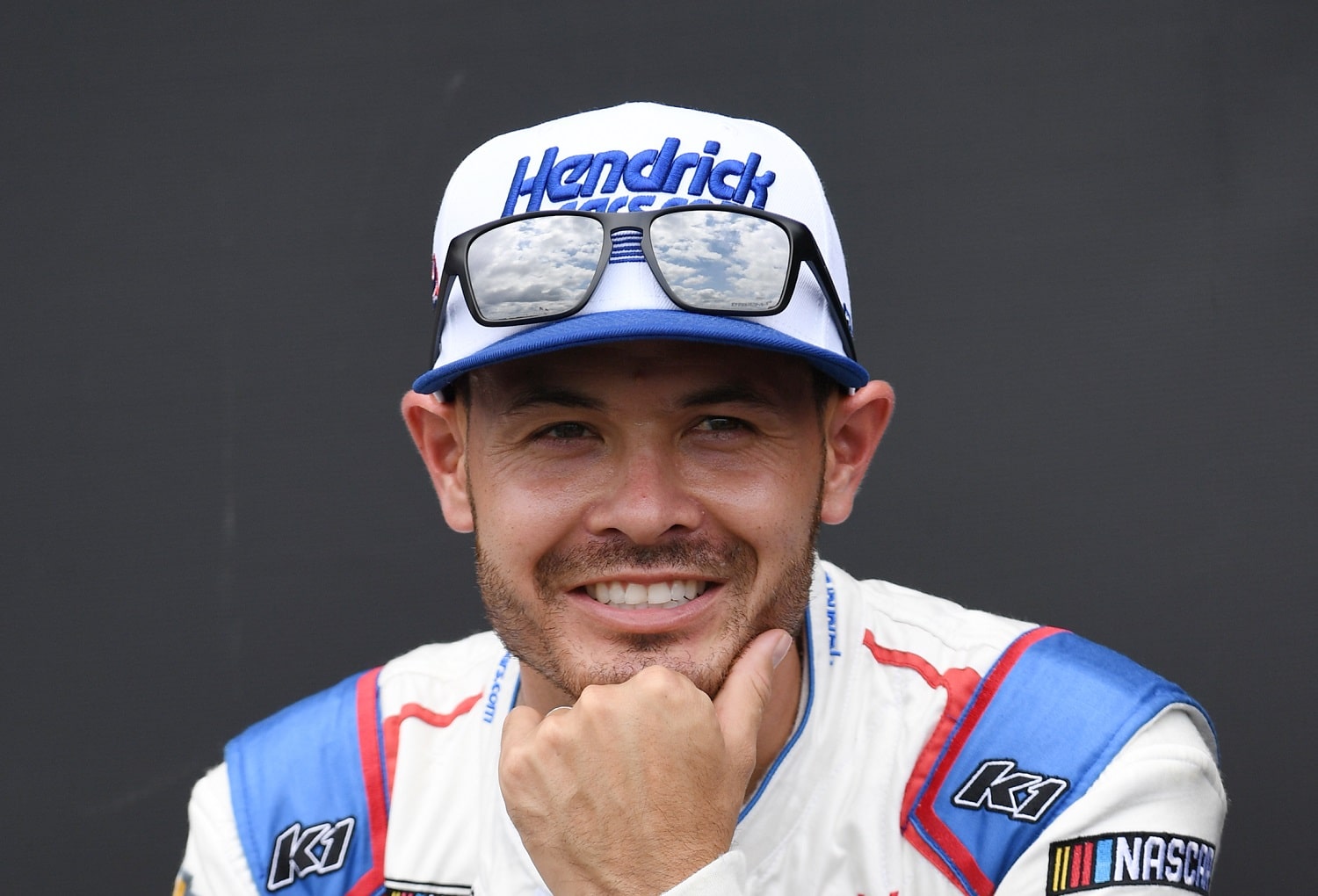 When Kyle Larson was a free agent a year and a half ago, Tony Stewart took an interest in signing him for Stewart-Haas Racing, but the NASCAR Cup Series team co-owner couldn't get buy-in from the people at Ford. Stewart knew Larson was a phenomenal talent, though some of his interest in Larson, who was coming of a NASCAR-imposed suspension, was their common love of racing on the dirt tracks.
Stewart's love of the small tracks has led him to buy the beloved Eldora Speedway, the Ohio track where he competed on his way up through the ranks. More recently, the NASCAR Hall of Fame driver has bought the All Star Circuit of Champions series and co-founded Superstar Racing Experience (SRX).
SRX is a six-week, six-race series modeled after the old IROC competition. Stewart's clout helped SRX land a television contract with CBS, which shows the races on Saturday nights.
Now, it's Kyle Larson who is stepping into the world of race promotion, even as he contends for back-to-back Cup Series championships. Larson and brother-in-law Brad Sweet, a three-time World of Outlaws champion, are planning to roll out a new dirt series they hope will take sprint car to a new level.
Kyle Larson's planned venture aims for star-studded fields and big money
The High Limit Sprint Car Series planned by Hendrick Motorsports star Kyle Larson and his brother-in-law will consist of 12 mid-week races. Just as SRX competes on Saturdays to steer clear of the NASCAR Cup Series on Sundays, the High Limit Sprint Car Series would avoid a conflict with the World of Outlaws circuit.
WoO races typically pay $10,000 to win, but Larson projects paying $23,000 for 10 of the winners and $50,000 apiece at two marquee events. Top performers on the season points list will divvy up another $120,000. With prize money alone totaling $1.2 million, Larson and Brad Sweet will need some major players behind them.
For starters, FloRacing has already negotiated for streaming rights. Though they plan one race this summer at Lincoln Park Speedway in Putnamville, Indiana, the projected 2023 launch gives Larson time to work on corporate sponsorships and lining up tracks as well as a roster of drivers.
"Our mission is to help sprint car racing become bigger and better," Larson said in a statement. "The High Limit Sprint Car Series will not only create more opportunities for sprint car drivers to race mid-week shows for big money but also give dirt track fans more great racing to attend."
WoO's status gives the new race series an LIV Golf-like feel
As Jeff Gluck of The Athletic points out, Kyle Larson and Brad Sweet aren't some newbies. Aside from their success as drivers, they have been branching out. They are partners in Silver Dollar Speedway in Chico, California, and are building out other business interests. Like Tony Stewart at SRX, they can make their High Limit Sprint Car Series the highlight of the weekly schedule and not share the card with lesser events.
However, it's not Stewart who'll be the subject of some comparisons. Rather, there are some similarities between the High Limit Sprint Car Series and what Greg Norman has done with LIV Golf, the new rival to the PGA Tour.
World of Outlaws is a dominant organization in the dirt track world with a structure and history to it. While Larson isn't looking to horn in on the weekend dates that are crucial to WoO tracks, he does want to offer bigger purses that are sure to interest top drivers.
Racing America reports WoO competitors who've signed on for series championship eligibility have contracts precluding them from racing in another circuit if they want to earn purse and contingency money.
If Larson and WoO end up at odds, the battle could begin as a fight between FloRacing and DirtVision, owned by World of Outlaws. The streaming industry is becoming oversaturated, with consolidation likely coming. Larson's series could be a reason for a bigger player to gobble up FloRacing. In turn, that could mean more money and visibility for Larson's series.
Like Sportscasting on Facebook. Follow us on Twitter @sportscasting19 and subscribe to our YouTube channel.