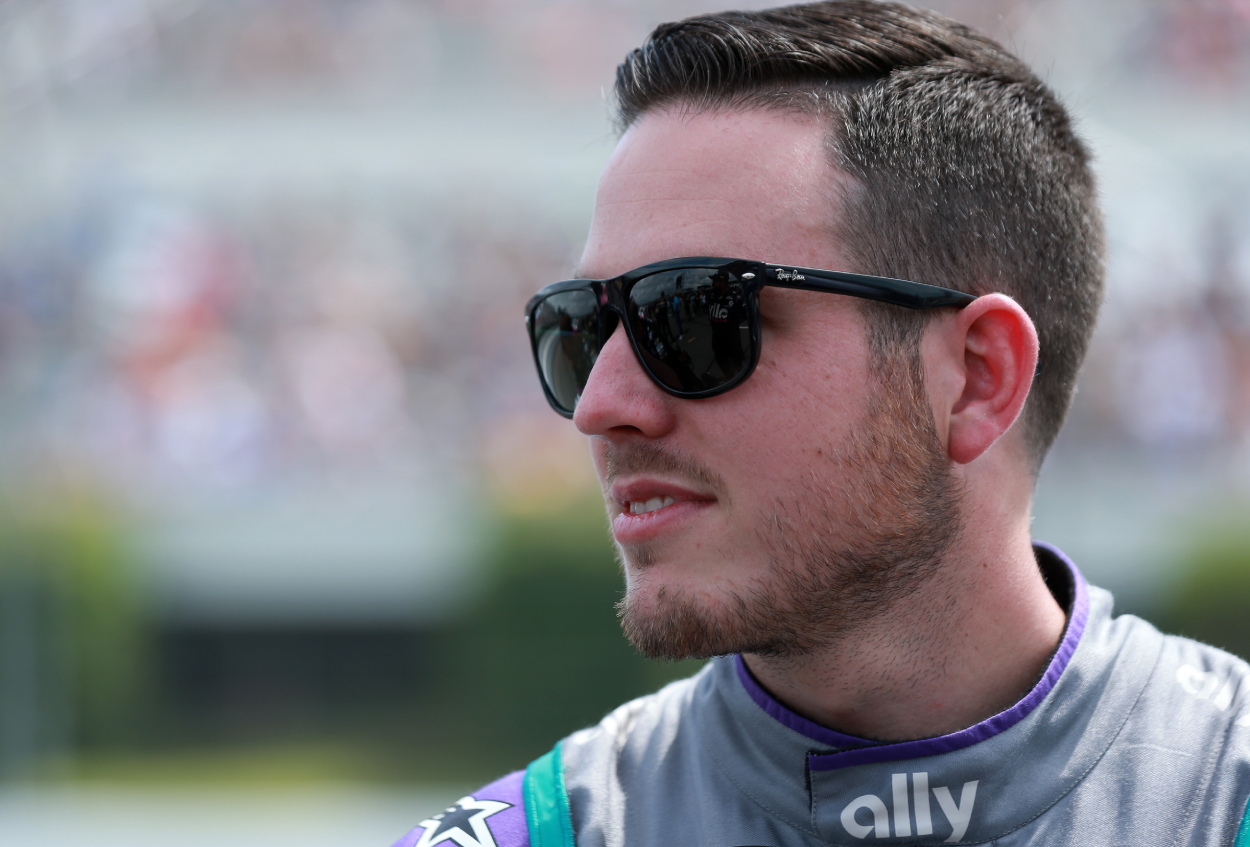 Alex Bowman Forced to Postpone NASCAR Celebration After 'Strangest Win' Ever
Alex Bowman won Saturday's NASCAR race in dramatic fashion but had to hold off on his celebration.
A second-place finish would have been satisfying for Alex Bowman on Saturday, but one man's troubles turned into Bowman's fortunes as he wound up with an unlikely victory in the first race of a NASCAR doubleheader at Pocono Speedway. Kyle Larson blew a tire down the stretch, opening the door for Bowman, who called it the "strangest win" of his career.
Alex Bowman capitalized on Kyle Larson's misfortune Saturday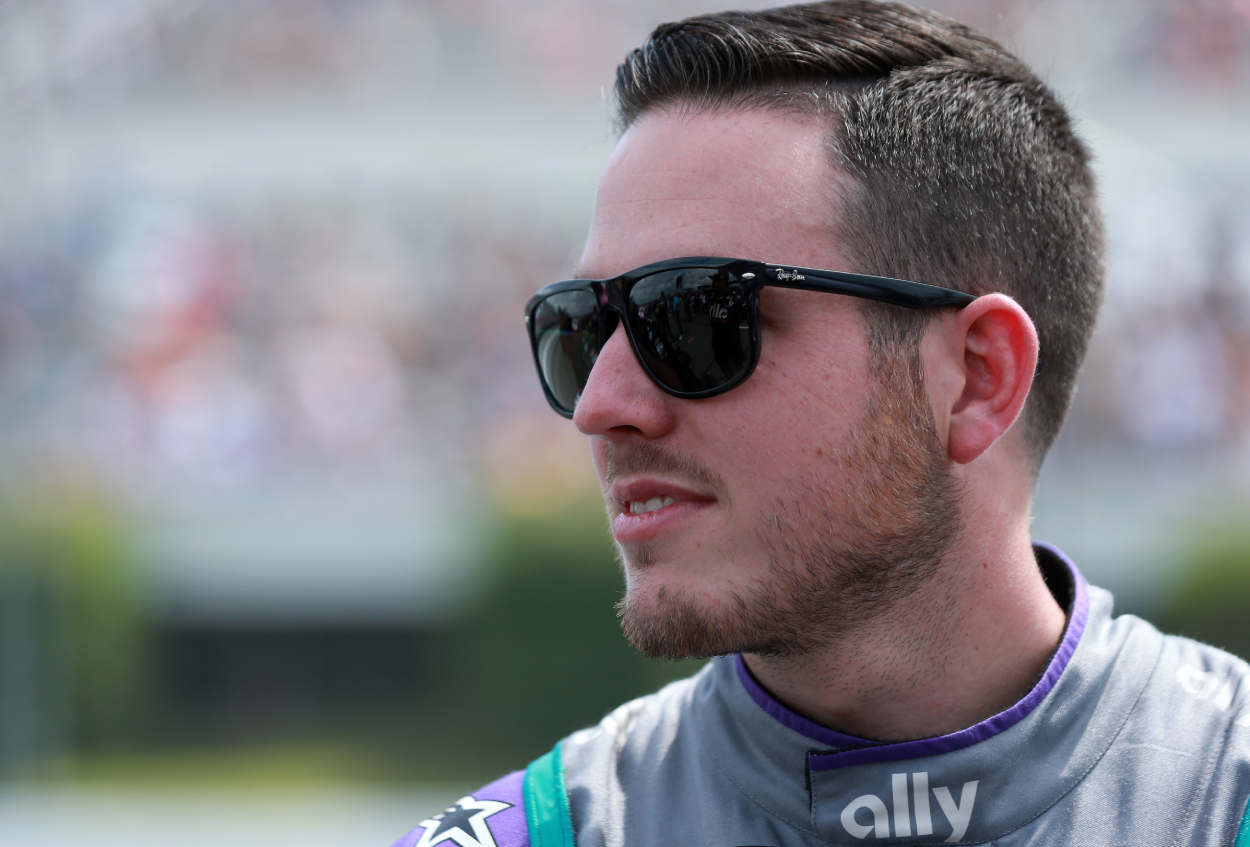 Larson came into Saturday's race sizzling hot. He was looking for his fifth straight victory and appeared to be on his way. He claimed the last three points races and the NASCAR All-Star Race and was oh-so-close to another win. Then he blew a tire on the last lap of the race, opening the door for Bowman.
Larson was visibly disappointed but not angry. There were signs of frustration knowing he had that fifth straight race wrapped up.
"I can't believe it," Larson said, according to Fox Sports. "I hate that we didn't get five in a row. It wasn't meant to be, I guess, today. … We'll try to start another streak tomorrow."
Larson handled the situation as well as possible. He blamed it on back luck and said he'll be ready to begin a new streak Sunday.
"I guess it's better than four DNFs (does not finish) in a row and then another one," said Larson. "It's a bummer. At least we showed everybody that we were going to win another one and just some bad luck took it from us."
Alex Bowman had to hold off on his celebration
Bowman capitalized on Larson's blown tire and earned his third Cup Series win of 2021 and the fifth of his career. It wasn't the ideal way for Bowman to claim that fifth career victory, but he wasn't about to give it back.
"I hate to win that way, but hell, yeah, I'll take it," he said, according to The Sporting News.
Bowman was content to take second place to his Hendrick teammate but took advantage of the Larson misfortune to pull out the Pocono Organics CBD 325 win.
"This is the strangest win I've ever been a part of," Bowman said. "I thought I was running second, which was still going to be a good day for us with how we struggled throughout the course of the day."
After the win, Bowman was calm, cool, and collected. He didn't want to be, but with another race Sunday, he didn't have a choice.
"We win, can't do a burnout because I have to race the car tomorrow," he said. "I typically stand on the roof of the car, and I can't do that because I got to race the car tomorrow. I typically drink all the beers, and I can't do all that because I got to race a car tomorrow."
Bowman was apologizing to his team right before he took the lead
Right before he passed Larson on the final turn, Bowman apologized to his team for wearing out his tires. Kyle Busch was a threat to pass him and his team stressed to Bowman to not allow it to happen. The apology was long forgotten when Larson's tire blew and Bowman earned the victory.
"If he was sorry coming off of the turn that he didn't make adjustments in the car to hold off Kyle, then that's fine," Bowman's crew chief Greg Ives said. "But we have to definitely learn from it because we could be in that situation (Sunday).
"Come down to five (laps) to go, I hope he's thinking and understanding what he needs to adjust to not only hold off Kyle but another faster car maybe with better tires, maybe even handling a little bit better."
No apology was needed as Bowman held off Busch and passed Larson. Bowman is now looking for the doubleheader sweep so he can finally have a proper celebration.