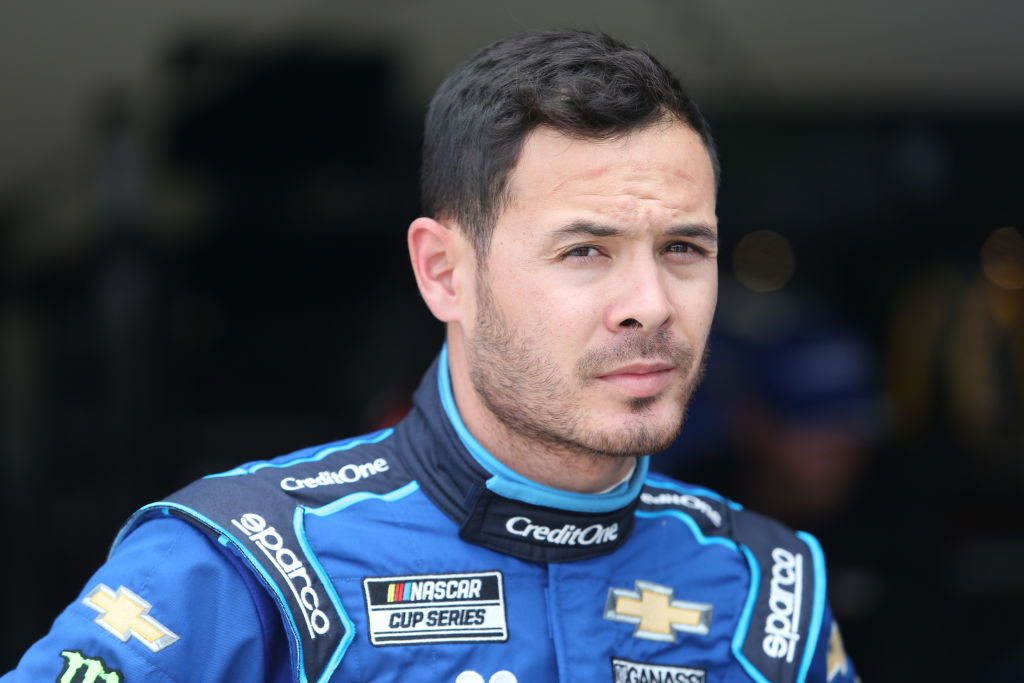 Kyle Larson's First Payday After His NASCAR Suspension is Smaller Than You Might Think
Kyle Larson won the World of Outlaws sprint car race over the weekend, but the suspended NASCAR driver didn't win a big check.
Kyle Larson may not be allowed to compete in NASCAR events any time soon, but that isn't stopping him from winning races in the meantime. Larson won the World of Outlaws sprint car race on Saturday at Federated Auto Parts Raceway in St. Louis. It was his first race since he was suspended indefinitely by NASCAR for using a racial slur during a virtual iRacing event. Even though he won the race, the check wasn't as lucrative as Larson is used to.
Kyle Larson was suspended by NASCAR for using a racial slur
If you're wondering why Kyle Larson is racing in sprint car events instead of NASCAR races, it all stems from an iRacing incident from last month.
During a virtual NASCAR race on April 12, Larson uttered a racial slur while streaming on Twitch. Larson thought no one could hear him through his microphone, but the entire group of drivers and the thousands of viewers picked up the slur.
The next day, NASCAR suspended Larson indefinitely. Larson was fired by Chip Ganassi Racing after the incident, and he also lost all of his primary sponsorships.
Larson won a sprint car race over the weekend
Larson might not be able to compete on the NASCAR stage for now, but he's still able to race in other leagues while he serves his suspension. On Saturday, he returned to the track for the third time since the racial slur incident, and he even won the race.
Larson competed in the World of Outlaws sprint car race during Memorial Day Weekend. Unlike NASCAR, the race was held on a dirt track with smaller, slower cars and quicker turns. The difference didn't phase Larson in the slightest, as he went on to win the race.
Larson said he was happy for "everyone who has stuck behind us after my mistake there. It means a lot. I'm having a blast. Trying to have as much fun as I can anyways. Trying to keep my mind off things."
It might not get NASCAR fans to like him again, but Larson's win proved he can still race at a high level despite the controversy swirling around him.
Kyle Larson won only $20,000 for his sprint car win
In NASCAR, the purses can range from around $1 million to over $20 million. The winner of a certain race can walk away an instant millionaire, but that's not the case in sprint car races.
Sprint car races are far less popular than NASCAR races, so the television coverage and overall purses are much lower. Larson took home just $20,000 for his win on Saturday. If he was still racing in NASCAR, the payday would've been much larger.
Maybe his less than stellar prize will serve as a wake-up call for Larson. He undoubtedly wants to return to NASCAR soon because of the stronger competition and larger purses, but he'll have to serve time in lower racing leagues for a while for what he said last month.