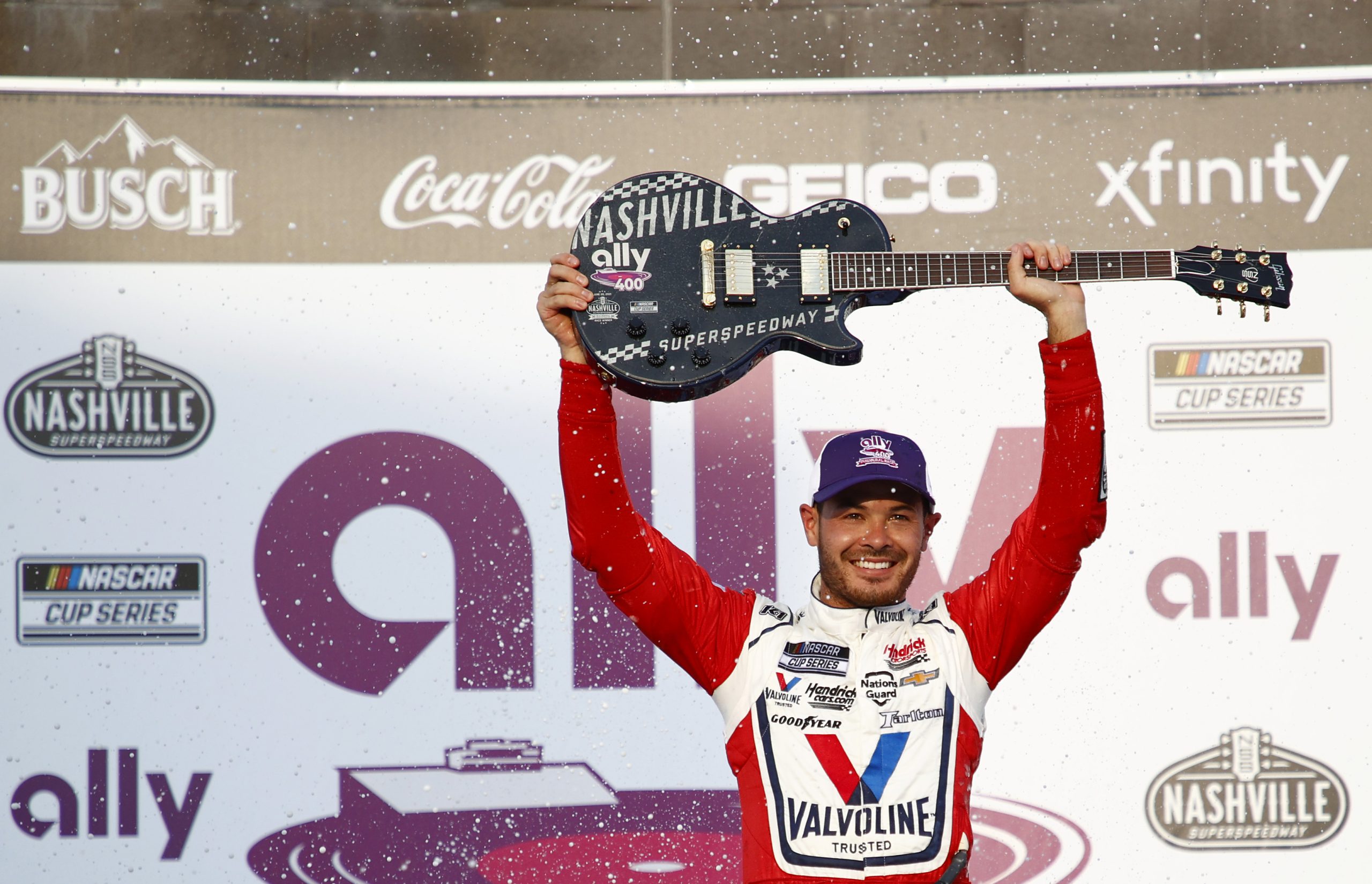 Kyle Larson Is on Fire, but He Reveals Why NASCAR Fans Really Love Him
Kyle Larson has won every NASCAR Cup Series race in the last month.
There is not a hotter driver than Kyle Larson. He's been putting on a NASCAR clinic lately, winning his last four Cup Series events, including the NASCAR Cup Series All-Star Race. When you win, you build up that fan base, but Larson has another reason why he believes his fans gravitate toward him.
Kyle Larson is in a NASCAR groove and wowing his opponents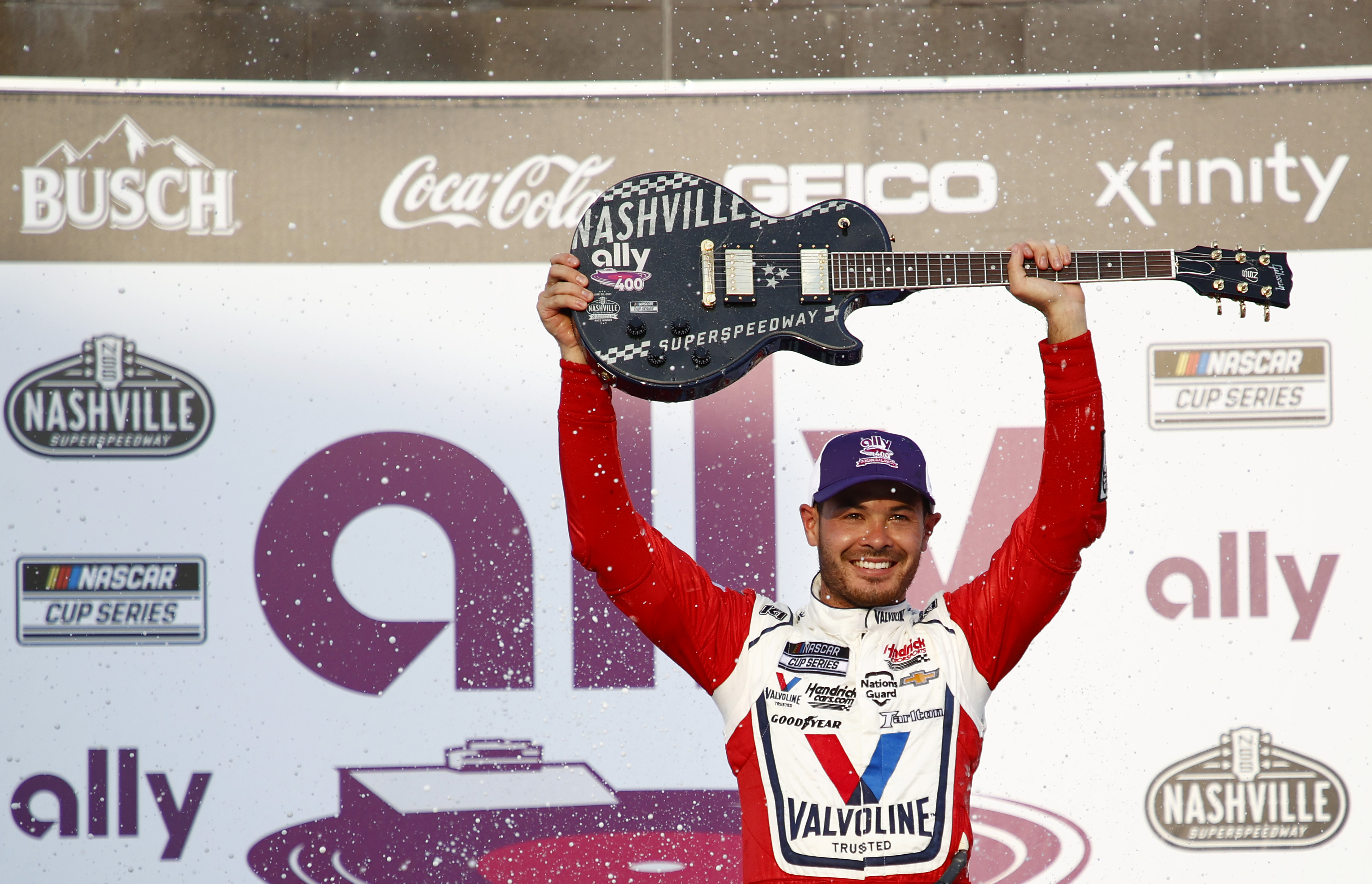 May 23 was the last time Larson didn't cross the finish line first in a Cup Series race. He's put together a nice little streak that's helped him shrink Denny Hamlin's points lead to 10 points. Larson's recent run even has his competition in awe.
"I don't think anybody can beat the 5 right now," Kevin Harvick said of Larson, according to NBC Sports.
"It feels like running second to the Hendrick cars right now is an accomplishment," Brad Keselowski said after the NASCAR All-Star Race on June 13. "They are just stupid fast. I had him off Turn 4, but they just have so much speed. He just motored right back by me, like damn."
Hamlin still is the overall points leader with 686. Larson now has 676. Will Byron is third with 605.
Winning will create a fan base, but Kyle Larson explains why he believes NASCAR fans like him
Larson's recent win streak is certainly going to generate hype, which will build up his fan base. He believes there is more to people rooting for him than just winning, though.  
"I think fans can appreciate me because I do it in all different types of forms of racing, not just NASCAR," Larson said, according to NBC Sports. "You don't know what car I'm going to be in on what day of the week.
 "I could be in a sprint car like I will be tomorrow, in a late model middle of the week some other day, then a Cup car on Sunday. I think fans, because I'm a little bit different than your normal race car driver, I think that's why fans so far seem to still cheer me on and like to see me winning."
Larson also believes his work ethic draws fans to him.
"I think they can appreciate my story and how hard I've had to work to come and get to where I'm at today, too," he said. "There's a lot that goes into it. I appreciate the fan support, and I like being a fan favorite. It definitely means a lot to me."
Larson's hot streak makes up for some early struggles
Larson can't complain about the way things have gone this year. Or can he? He's in the middle of a great stretch, but he also saw some late leads slip away earlier this year. He's not the type to sit back and dwell on the past. Instead, he hopes to learn from it.
"At times, yeah, I can catch myself thinking about it," Larson said. "There's definitely been a few that have slipped away.
"I think you learn from all of those times that you didn't win. Yeah, I mean, there was a lot that I learned from at Atlanta that I'm sure without even really knowing that I'm doing it that I put into my driving that has made me better to win races here lately."
Larson may have let one or two get away, but he's clearly regrouped and is as hot as anyone can get right now.