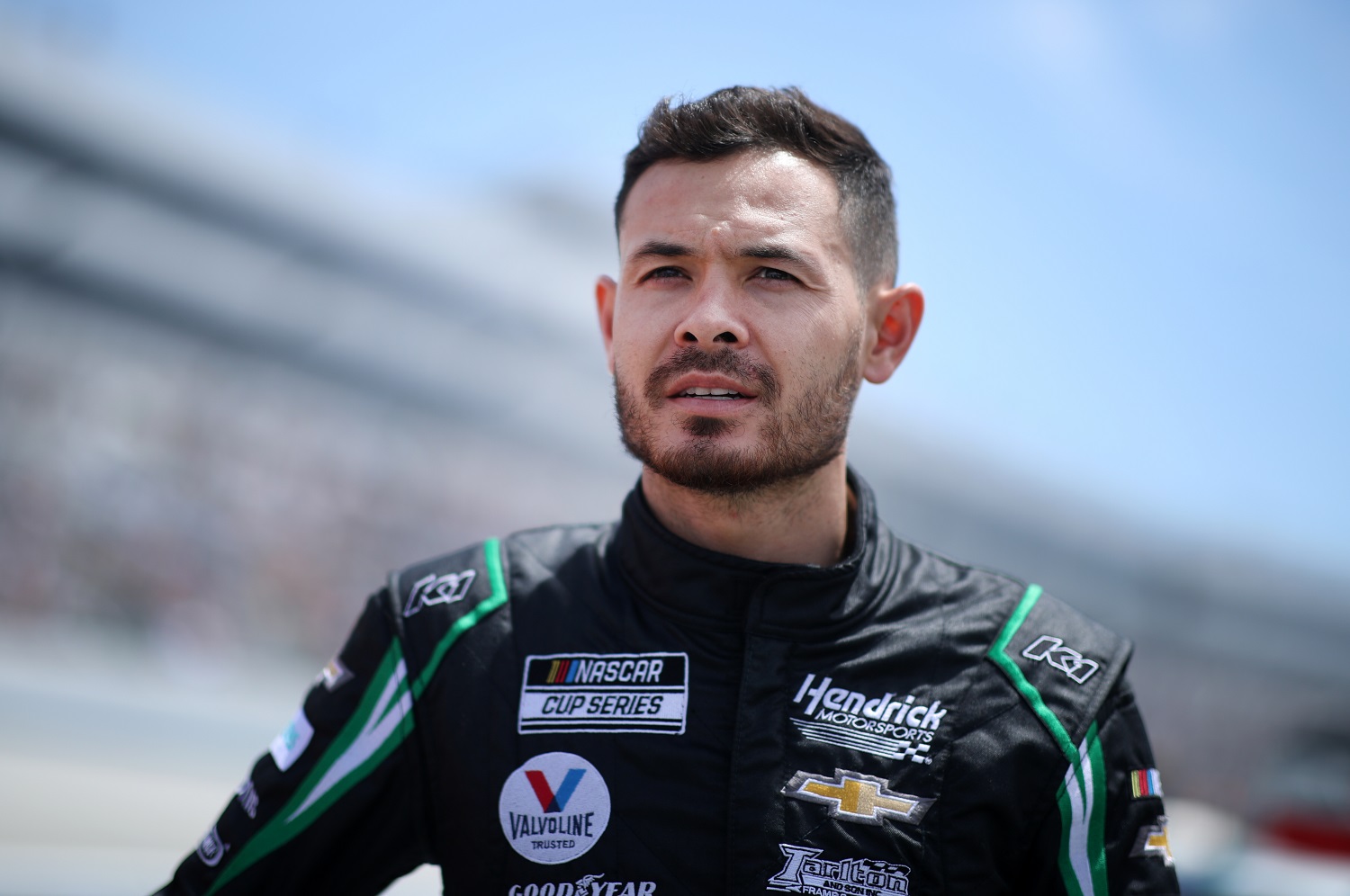 Kyle Larson Launched His NASCAR Career With a Seemingly Wrong Answer in a Job Interview
Kyle Larson was still a teenager when he made to make a choice between NASCAR and IndyCar. He seemingly gave a wrong answer during an important meeting.
The story of Kyle Larson's return to NASCAR just keeps getting better. Barely a year after losing his job with Chip Ganassi Racing, Larson is the biggest name in American motorsports.
Larson has already won three NASCAR Cup Series races this season, including the last two. The irony is that, had he taken more time to think about an answer at a pivotal moment in his blossoming career, Larson could have been winning the Indianapolis 500 instead of the Coca-Cola 600 over Memorial Day weekend.
Kyle Larson loves driving fast cars
Larson is the auto racing equivalent of a basketball gym rat. At 28 years old, he has already competed in 361 races in the three major NASCAR series, winning 23 of them.  He's also teamed with Scott Dixon, Tony Kaanan, and Jamie McMurray to win the 24 Hours of Daytona.
On his way up through the ranks, he hit the usual circuits, racing karts, midgets, and sprint cars. He also owned a World of Outlaws team before shutting it down during the pandemic, and he competes in the Chili Bowl. While serving out his NASCAR suspension in 2020, he raced on the World of Outlaws, USAC, Dirt Track World Championships, and All Star Circuit of Champions schedules.
He had to make an important decision as a teen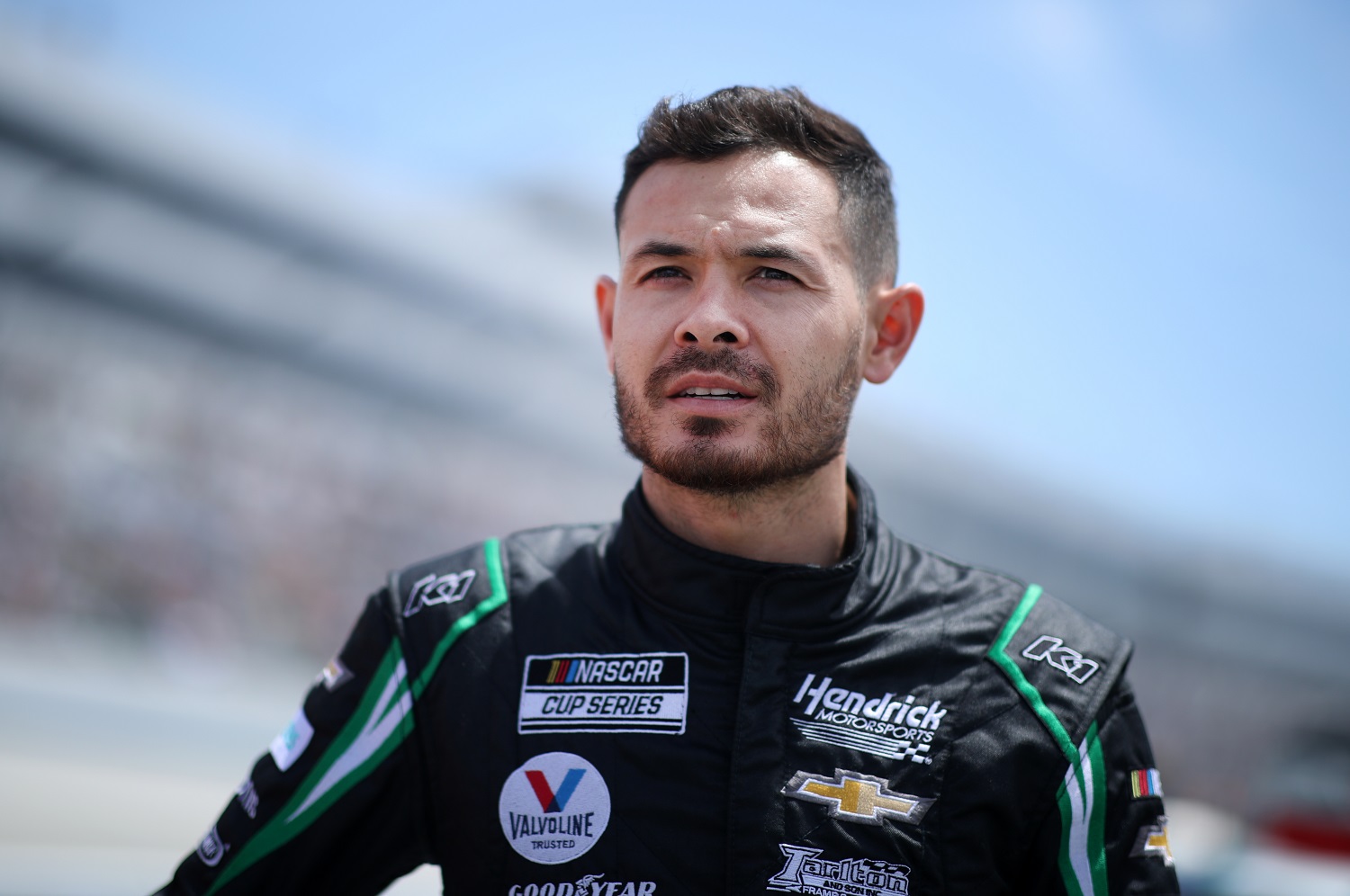 Larson was a successful driver as a teen competing for Keith Kunz Motorsports (KKM). His sweep of the midgets, sprints, and champ cars classes in a single night at the 2011 4-Crown Nationals was like a baseball prospect hitting for the cycle against a Hall of Fame pitcher in his MLB debut.
That performance and his overall resume opened doors for Larson as he was pondering whether to pursue NASCAR or IndyCar careers. One of the opportunities that came his way was the chance to meet with the key people at Chip Ganassi Racing, which already had an extensive history in stock cars and open-wheel racing.
KKM co-owner Pete Willoughby recalled accompanying Larson to Ganassi's shop in 2011, where the itinerary included a meeting with Mike Hull, Ganassi's IndyCar mastermind. It was a conversation that would have a massive effect on NASCAR a decade later when Larson joined Hendrick Motorsports.
Larson launches his NASCAR career by giving the wrong answer
Willoughby recounted the meeting between Larson and Hull during an interview with AutoWeek. He remembered it so well because he was sure that Larson had errored badly with his answer when Hull asked whether Larson preferred NASCAR or IndyCar.
Remember, Hull was the guy managing Ganassi's IndyCar program, which had won two of the past three Indianapolis 500s with Dixon and Dario Franchitti. There seemingly could be only one right answer.
Without hesitating, though, Larson said he preferred NASCAR.
"I was thinking to myself, 'Shut up,'" Willoughby told the website. "I was like, 'Don't you know what he does here?' This is the man who runs Chip's IndyCar deal. I was so afraid he was going to kick us out on the spot."
However, Hull asked Larson why he preferred NASCAR to IndyCar.
"Because NASCAR races more and I want to race," Larson replied, according to Willoughby.
Hull found the answer satisfying, and the rest of the visit went well. Larson signed with CGR. Less than a year later, he was driving in a handful of truck series races, followed by a full Xfinity Series schedule in 2013.
One year after that, Larson reached the NASCAR Cup Series, where he's been since.