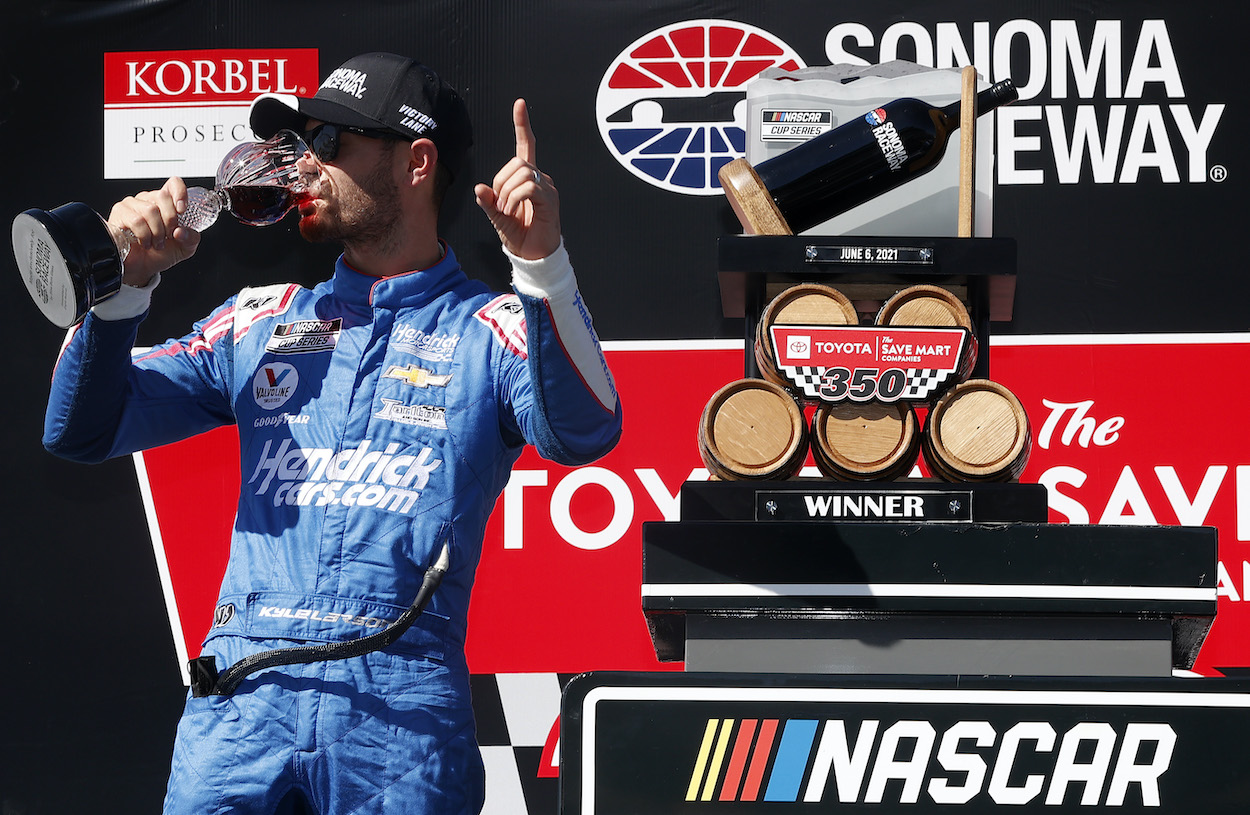 Kyle Larson's Hot Streak Continues as He Receives Clear Advantage on Winning $1 Million Prize at NASCAR All-Star Race
Kyle Larson has won two consecutive races on the NASCAR Cup Series circuit, and he just caught another break by winning the pole at this weekend's All-Star Race.
Kyle Larson is on one heck of a roll. The Hendrick Motorsports driver has won two consecutive races on the NASCAR Cup Series circuit to vault into second place in the season-long points standings. Larson's two victories in two weeks bring his total to three on the season, which is tied for the most of any driver in the Cup Series this year.
As if that wasn't enough, Larson recently won the random drawing to start on the pole for this Sunday's NASCAR All-Star Race at Texas Motor Speedway. With how comfortable Larson feels behind the wheel right now, it's almost unfair to give him any type of advantage leading into a race. But that's exactly what NASCAR has done by giving him a head start en route to a possible $1 million payday.
Kyle Larson is on a sizzling hot streak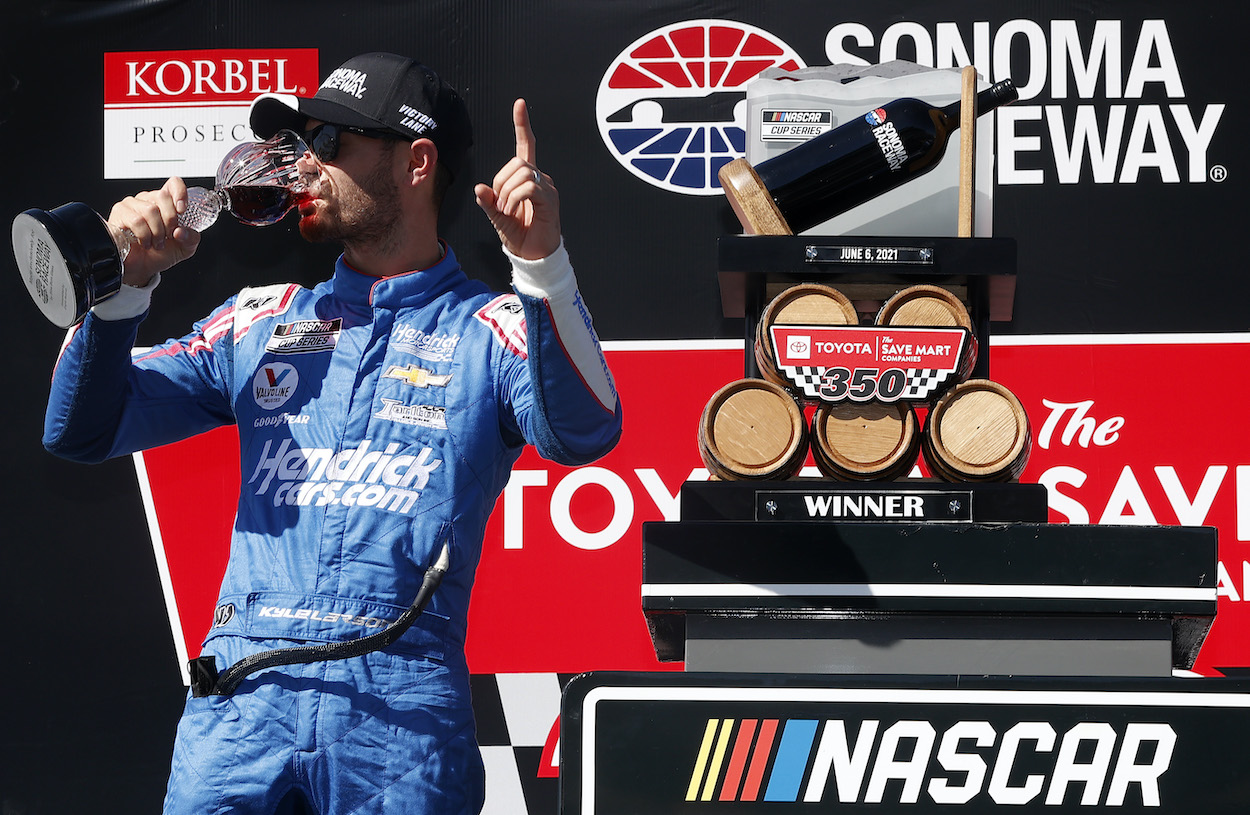 Everyone in the NASCAR Cup Series is chasing Larson right now. The 28-year-old driver won at Charlotte two weeks ago for his second victory of the year, and he went back-to-back last weekend at Sonoma for his second straight checkered flag. He's finished second or better in five straight races and led 651 laps over that span.
Larson has now pushed his season points total to 617, which is just 47 points behind Denny Hamlin for first place in the Cup Series. With three wins and nine top-five finishes (most in NASCAR) this year, Larson is firmly at the top of the rankings through 16 races.
The Hendrick Motorsports driver, who was born an hour and a half away from Sonoma, was thrilled to win on his home turf last Sunday.
"It means a lot," Larson said after the race. "Northern California will always be home to me, even if I live way on the East Coast now.
"To get back-to-back wins in the Cup Series is something I've always dreamed of doing, and to get it done feels great."
Larson wins the pole at this Sunday's $1 million NASCAR All-Star Race
Considering how dominant Larson has been over the last few weeks, he could probably start at the rear of the field and still make his way to the front of the pack by the checkered flag. But he won't be starting anywhere near the back when he revs it up for the All-Star Race this Sunday.
In fact, he'll be front and center.
Larson won the pole for the All-Star Race via random drawing, keeping his ridiculous winning streak alive. Now, he'll have a head start in the race for the coveted $1 million prize.
Hey, when you're hot, you're hot.
He opens as the betting favorite in the All-Star Race
With two wins and three second-place finishes in his last five starts, Larson is inarguably the driver to beat in the Cup Series right now. Las Vegas clearly agrees, as sportsbooks have opened Larson as a 7/2 favorite to win the 2021 NASCAR All-Star Race this Sunday at Texas Motor Speedway. Martin Truex Jr., Denny Hamlin, and Kyle Busch are right behind Larson at 15/2, while Chase Elliott (8/1), Ryan Blaney (9/1), and Joey Logano (10/1) round out the top seven on the odds board.
Not only is Larson the hottest driver in the Cup Series, but he also won the All-Star Race back in 2019. His price might not be very enticing this time around, but it's impossible to bet against the No. 5 car right now.