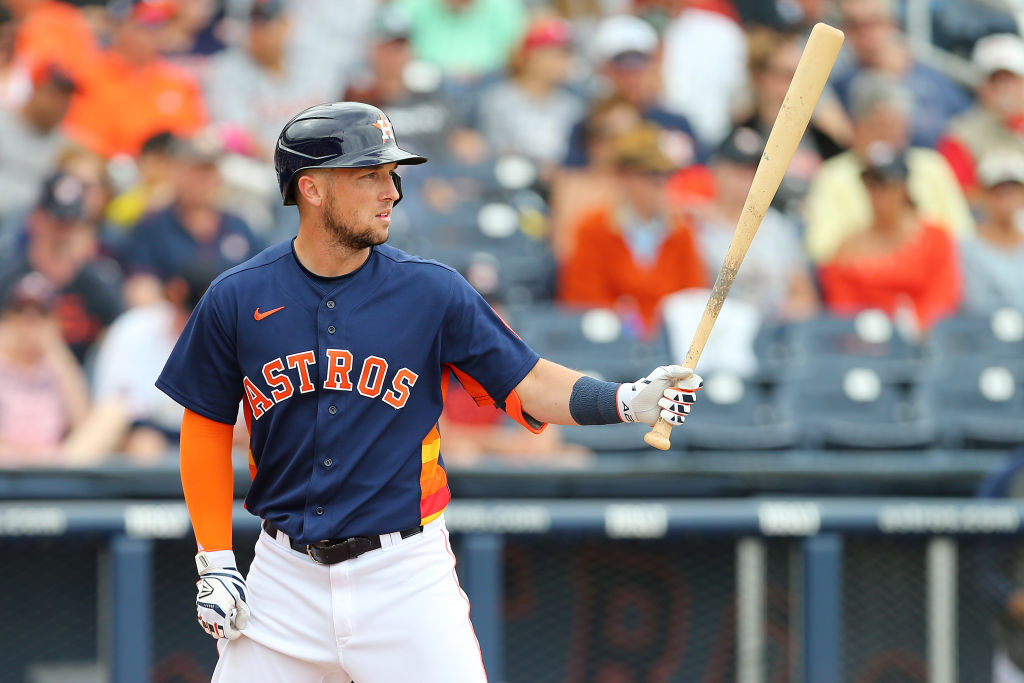 Alex Bregman Got a $100 Million Extension, Then Left the Same Sports Agency as LeBron James
Alex Bregman is a rich man after getting a $100 million extension. He is now leaving his agency, though, that also represents LeBron James.
Alex Bregman has been one of the best young stars in the MLB during his time with the Houston Astros. He was also a part of one of the biggest scandals in the history of sports. That, however, doesn't matter in the grand scheme of things for him. Bregman, who was just recently under the same sports agency as LeBron James, still got a massive contract extension in 2019. Despite getting a huge extension, though, a move by one of James' companies possibly just made Bregman leave his agent.
Alex Bregman has been a star in the MLB
Ever since making his debut in 2016, Alex Bregman has been a very productive infielder for the Houston Astros. After hitting .264 and eight home runs in 49 games in 2016, Bregman was a key piece on the Astros' World Series-winning team in 2017. He hit .284 in 2017 to go with 19 home runs and 71 RBIs. Bregman even hit two home runs and had five RBIs during the World Series.
In the past two seasons, though, Bregman has become a star. In 2018, Bregman earned his first All-Star selection as he hit .286 to go with 31 home runs and 103 RBIs. He also led the AL in doubles with 51. In 2019, Bregman was an All-Star again and earned a Silver Slugger award. He went .296 at the plate, hit 41 home runs, and had 112 RBIs. The Astros played in the World Series again in 2019 but lost to the Washington Nationals. Bregman hit three home runs and had eight RBIs in the series.
Bregman has become a really good player for the Astros. So far in his career, he is hitting .286 and has 99 home runs to go with 320 RBIs. 
LeBron James' company is coming out with a doc about the Astros
The streaming service Quibi recently announced that they will later release a docu-series that is tentatively titled, Sign Language, according to Yahoo Sports. The documentary will be about the Astros' scandal in which they cheated during 2017 and part of the 2018 season by using a camera-based, sign-stealing system.
LeBron James' sports media company Uninterrupted is producing the docu-series as Maverick Carter, who co-founded the company with James, will be an executive producer, according to Variety. Julia Willoughby Nason and Jenner Furst will direct the series, according to Yahoo Sports. They are known for directing Fyre Fraud, the documentary about the infamous Fyre Festival. 
The doc is expected to use Uninterrupted's connections within the sports world to get big-name athletes and reporters, according to Yahoo Sports. 
Bregman is now leaving the same sports agency as LeBron James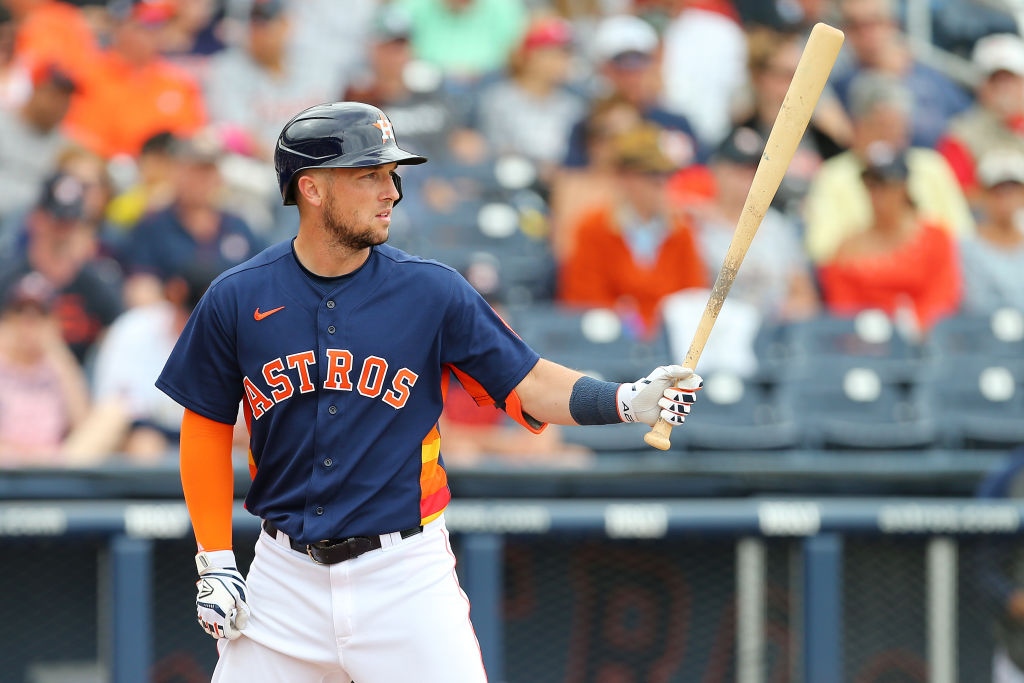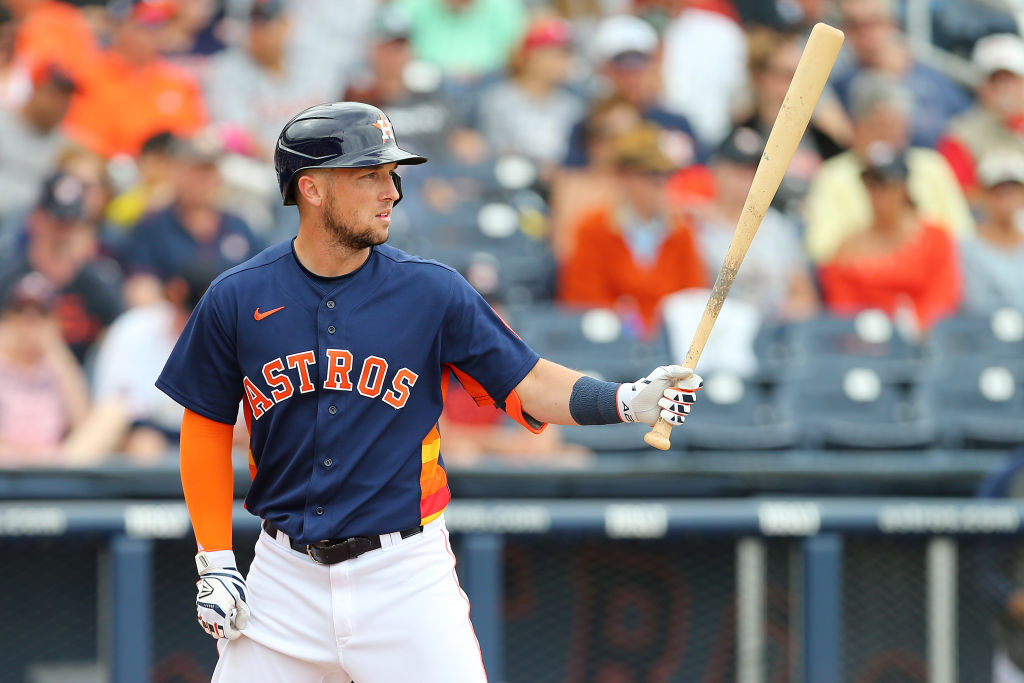 Bregman's agent has been Brodie Scoffield, who formerly ran Tidal Sports Group, according to The Houston Chronicle. Scoffield negotiated the contract extension that Bregman signed in 2019 that was worth $100 million. However, Klutch Sports Group acquired Tidal in April to be its baseball wing, according to The Houston Chronicle. Klutch Sports represents LeBron James as the founder, Rich Paul, is James' good friend.
Bregman has been under the same agency as James since then. However, shortly after it was announced that James' company was producing the documentary about the Astros, Bregman and his agent parted ways, The Houston Chronicle reported. 
So, could this all be a coincidence, and Bregman had already been thinking about dropping his agent? Yeah, it is possible, but that is not what it seems like. Bregman's team cheated, which most likely helped them win the 2017 World Series. Now, LeBron James' company is going to make a documentary about it. It only makes sense that Bregman would want to leave Klutch Sports because of that. 
Whatever new agency gets Bregman, they are getting one of the best young stars in the game. His previous agent is the one who got him his massive deal, though, and Klutch Sports will still do just fine without him.
All stats courtesy of Baseball Reference