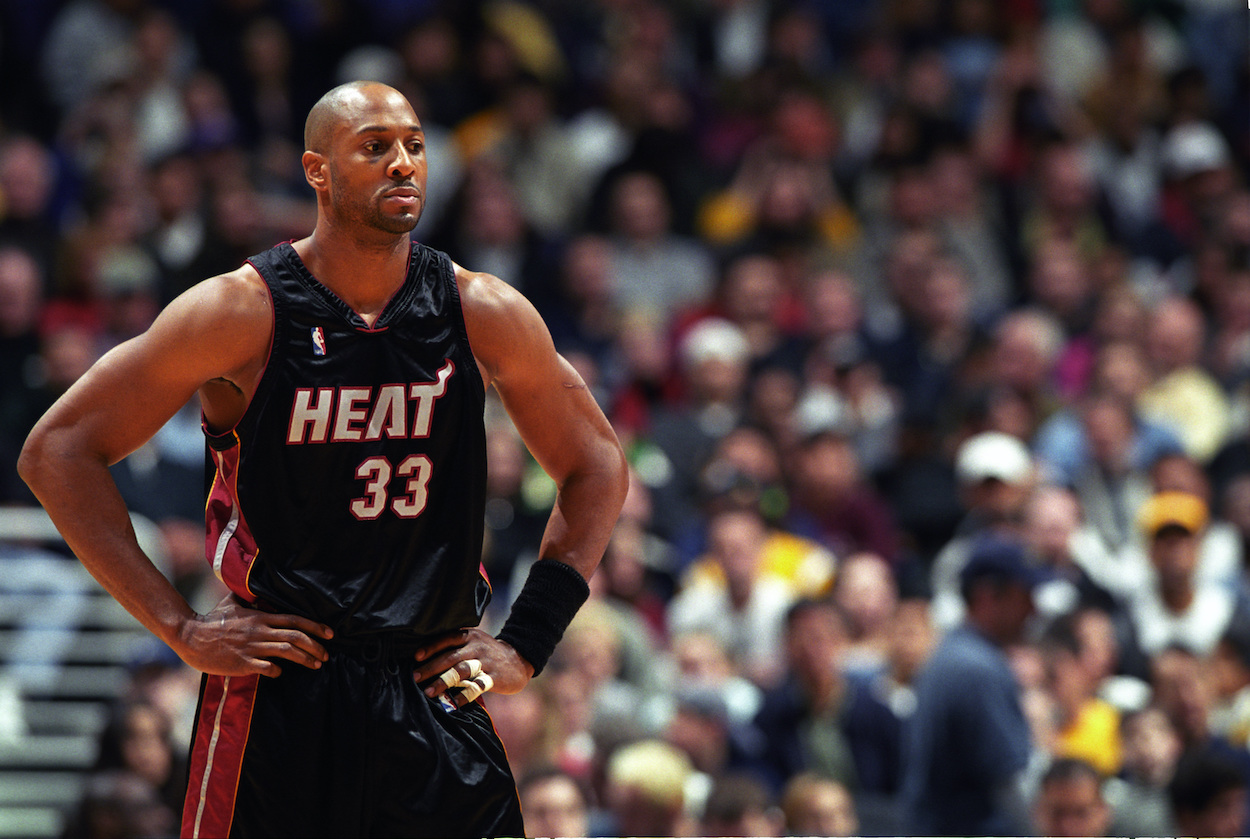 Alonzo Mourning Refused to Leave on a Stretcher After Suffering His Career-Ending Knee Injury: 'If I Had to Crawl Off the Court, I Would Have'
Alonzo Mourning suffered a devastating knee injury in 2007 that he knew was career-ending, but he never considered leaving the court on a stretcher.
NBA Hall of Famer Alonzo Mourning was a fan-favorite all throughout his legendary career. His grit and never-give-up attitude made him a beloved figure at every stop along the way, and nothing illustrated that better than when he suffered a career-ending knee injury during his final season with the Miami Heat.
Mourning knew immediately that it would be the last time he would step on an NBA court, so he refused to let a stretcher carry him off into retirement.
Alonzo Mourning knew his career was over the second he injured his knee in 2007
By the 2007-08 season, Mourning's NBA career was on its last legs. He was 37 years old at the time and playing just about 15 minutes per game for the Heat.
But in the 25th game of the season, his career abruptly ended before he had a chance to say goodbye.
In a game against the Atlanta Hawks, Mourning went up to block a shot and landed awkwardly on his way down.
"When I planted I felt like my foot slipped," Mourning said after the game, per ESPN. "It happened so fast though. It really did. I didn't even watch the tape. From what everybody else told me that was watching it, they said it looked like I slipped."
Mourning realized his career was over that day while lying on the ground in pain.
"We tried to help him up and he just said, 'It's over, it's over,'" his teammate, Udonis Haslem said.
Mourning was right. He had torn the patellar tendon in his right knee, and that would be the final time he suited up in an NBA uniform. But he wasn't going to take the easy way out.
Mourning refused to leave the court for the final time on a stretcher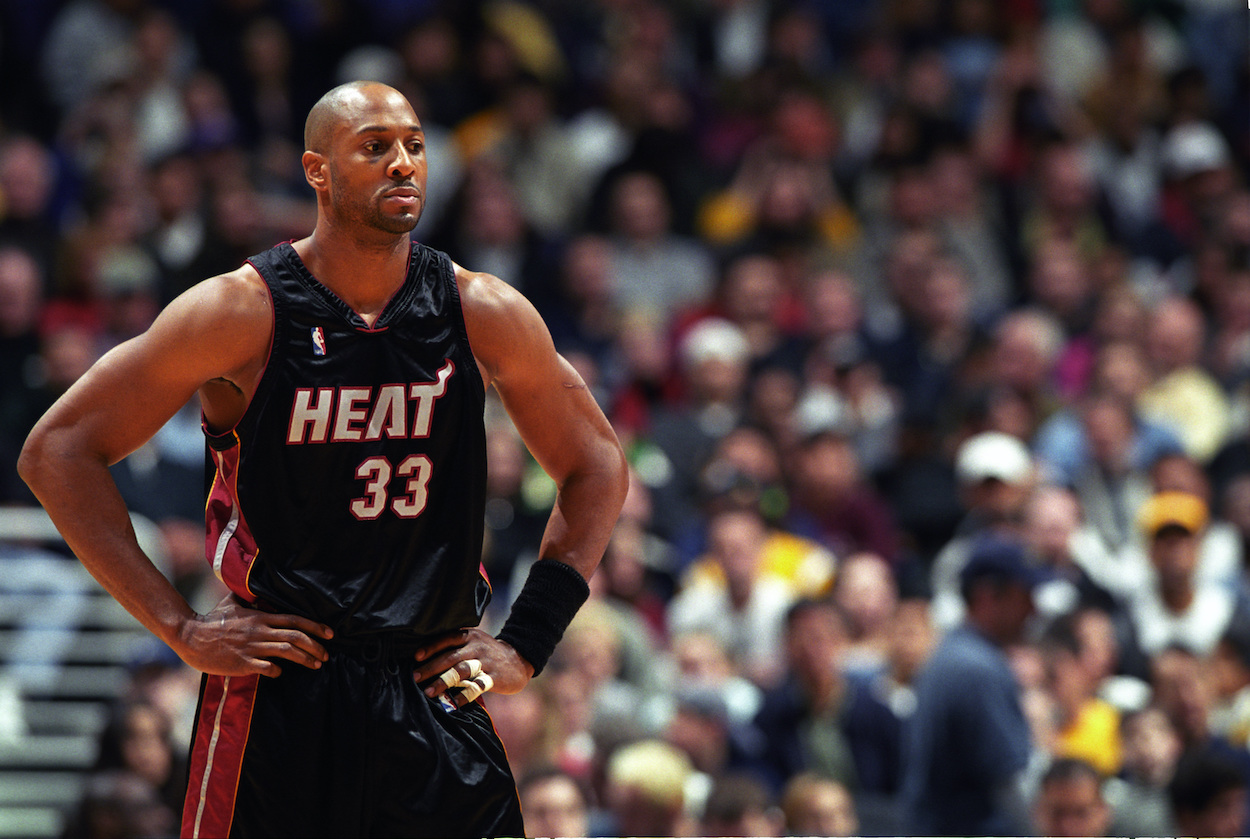 After Mourning went down with a serious knee injury, the Heat sent out a stretcher to help him back to the locker room. But the Hall of Famer refused to get on.
That's not the way I envisioned myself walking off the court for the last time in my career. I've been through so much in my life. If I had to crawl off the court I would have. Nobody was going to push me off on a stretcher off the court. That wasn't going to happen.

Alonzo Mourning
Instead, Mourning stood up and put his arms around Dwyane Wade before hobbling back to the bench. After 15 incredible seasons in the NBA, he was going to walk off the court one last time on his own feet.
An admirable legacy
Mourning won't just be remembered as a Hall of Fame center with two Defensive Player of the Year awards and a championship ring on his finger. He'll also be remembered as one of the toughest and most resilient players to ever come through the NBA.
The Miami legend retired in 2003 after being diagnosed with a rare kidney disorder, but after receiving a transplant that saved his life, he returned to the league a year later and played for five more seasons.
And in his final moments on an NBA court, Mourning perfectly summed up his entire career with one courageous move.
Like Sportscasting on Facebook. Follow us on Twitter @sportscasting19.