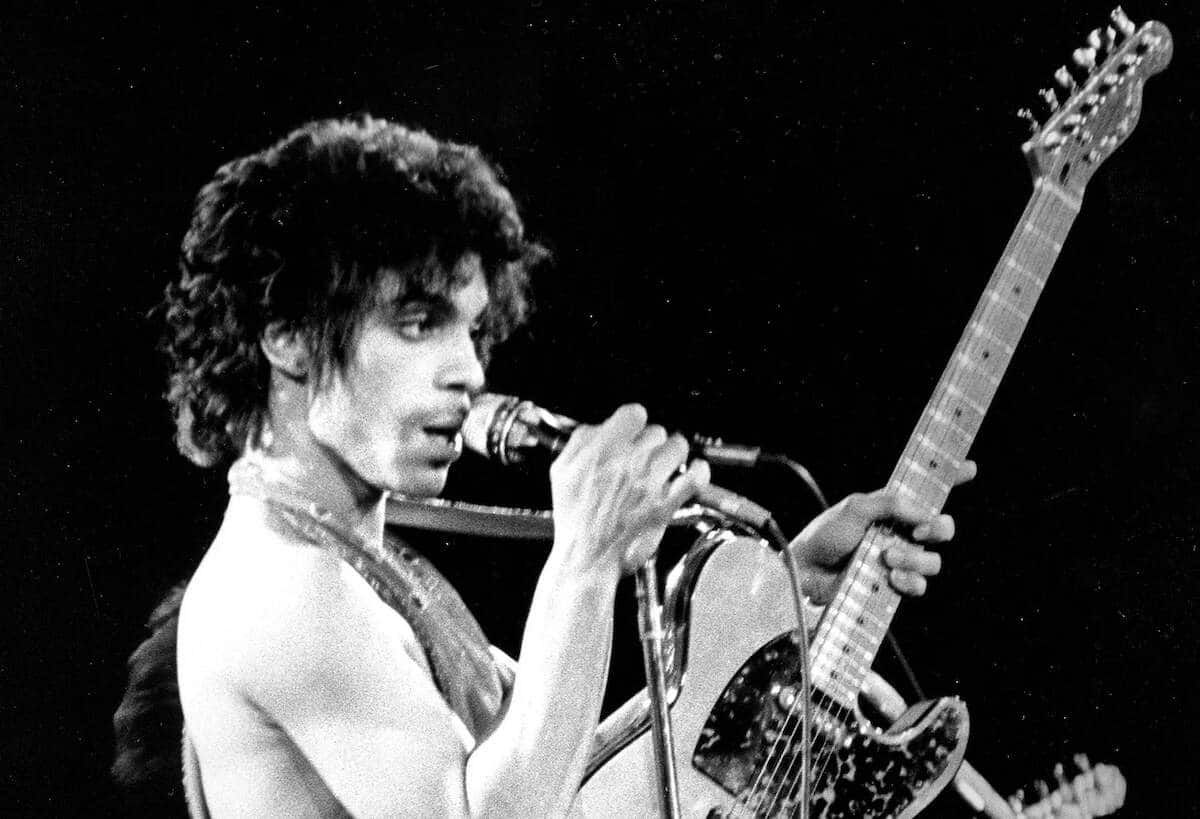 Alonzo Mourning Didn't Play in His First NBA All-Star Game, but Prince Made Sure He Had a Memorable Time
Music superstar Prince hosted a party in 1994 attended by Alonzo Mourning, who remembers it vividly.
NBA players want to rack up championship rings and All-Star Game selections. It took Alonzo Mourning 14 seasons to earn a ring, but getting to the All-Star Game was easier. Unfortunately for Mourning, an injury kept him from playing his first NBA All-Star Game. That doesn't mean he didn't have a memorable time courtesy of The Artist Formerly Known As Prince.
Alonzo Mourning fit right into the NBA
Alonzo Mourning enjoyed a 2,000-point, 1,000-rebound career over four seasons at Georgetown. The Virginia native entered the pro ranks with the Charlotte Hornets as the No. 2 overall pick of the 1992 NBA Draft.
Mourning's transition from college was nearly flawless. Shaquille O'Neal was the near-unanimous Rookie of the Year in 1993. Bt, Mourning averaged 21.0 points and 10.2 rebounds in his debut season. Bigger things were yet to come for the 6-foot-10 center. Beginning with his second season, Mourning earned All-Star status in seven of nine seasons.
After a decade with the Hornets and then the Miami Heat, Mourning sat out the 2002–03 season due to kidney disease. He returned to play parts of two seasons with the New Jersey Nets. Then, Mourning finished up with three-plus seasons with the Miami Heat, where Mourning earned a championship ring in 2006.
In 2008, Mourning retired with career averages of 17.1 points and 8.5 rebounds to go along with a gold medal from the 2000 Olympics in Sydney.
Alonzo Mourning did not play in his first NBA All-Star Game
Alonzo Mourning posted some respectable appearances in NBA All-Star Games. He recorded 10 points and eight rebounds in 1995, 15 points and seven boards in 2000, and 13 points in 2002.
His first appearance should have been in the 1994 All-Star Game in Minneapolis. Mourning, then in his second season with the Charlotte Hornets, was selected for the game. However, he suffered an Achilles' tendon injury on Jan. 26 that cost him more than five weeks of the season and meant that he couldn't play in the All-Star Game.
By no means did that cause the former Georgetown star to miss the fun surrounding the game. Minneapolis is generally cold in mid-February, but music superstar Prince warmed things up.
Prince showed the injured star a memorable time
By the time the 1994 NBA All-Star Game in Minneapolis rolled around, Prince had already released over a dozen albums and was a superstar in the entertainment world. Rather than moving to New York or LA, he stayed in his native Minneapolis to run his vast multimedia empire, making him the state's best-known celebrity.
When the best of the basketball world gathered in town for the weekend, Prince played the role of host at his Paisley Park studio, and Alonzo Mourning says it was a sight to behold.
Appearing on Legends Live with Trill Withers, Mourning vividly recalled the Friday night soiree in great detail, terming it "probably the livest party I've ever been to my whole career."
Mourning recalled Prince descending from the ceiling to the stage — shirtless and in a cage.
"He had a guitar draped around him, he had a chick with a leash around her neck, he was holding the chain," Mourning said, as transcribed by Bro Bible. "I was, like, 'C'mon, man.' … It was over-the-top. It was something out of a movie.
"And being a 23- (or) 24-year-old kid, man, I was like, eyes like saucers. I was like, 'Wow, is this what it's all about?'"
Stats courtesy of Basketball Reference.