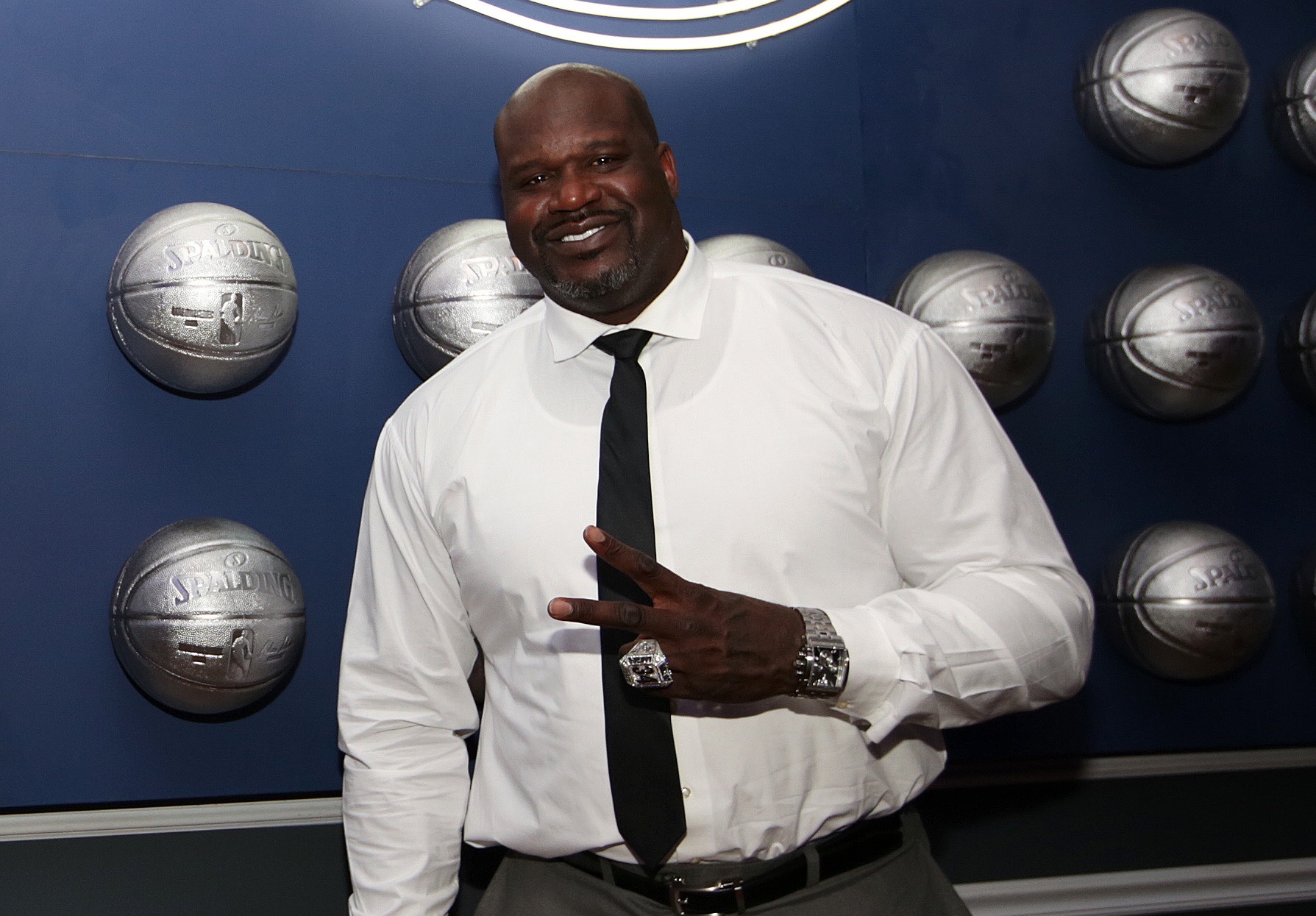 Shaquille O'Neal Proves That SAT Scores Are Overrated
Hall of Fame basketball player Shaquille O'Neal scored a 780 on the SAT in high school but earned a doctorate degree in 2012.
Playing the role of a future basketball star in the 1994 movie Blue Chips wasn't exactly a stretch for Shaquille O'Neal. After all, O'Neal had already logged three stellar seasons at LSU and earned the NBA Rookie of the Year Award following the 1992-93 season with the Orlando Magic.
However, it turns out the O'Neal's character, the lovable lunk Neon Boudeaux, had more in common with the future Naismith Memorial Basketball Hall of Fame inductee than we realized back then.
'Blue Chips' was a movie about college basketball cheating
Former minor-league baseball player Ron Shelton has had a nice run in his second career as a Hollywood screenplay writer and director. Not surprisingly, he's gravitated toward the subject of sports multiple times, including writing and directing Bull Durham, White Men Can't Jump, and Tin Cup.
Of the bunch, basketball-themed Blue Chips may have received the poorest reviews by critics. However, the film did have its positives. For starters, Nick Nolte did a nice Bobby Knight impersonation, though he kicked a ball into the stands instead of throwing a chair across the court.
Also, Penny Hardaway was believable as Butch McRae, the big-city recruit whose mother had to be bought off with a house and a job in order for Nolte's character to sign him to a scholarship at the fictional Western University.
And then there was Shaquille O'Neal. One of the sub-plots in the script was the relationship between the coach and his estranged wife, with the dynamics changing as she agrees to tutor man-child Neon Boudeaux and then feels manipulated upon learning the emerging star had received illegal inducements to attend the university.
Shaquille O'Neal brought authenticity to his movie role
It's not as though Shaquille O'Neal needed coaching for the basketball scenes. He was already in the NBA by the time Blue Chips was filmed. However, other aspects of Ron Shelton's script also made it pretty easy for O'Neal to make his character feel real.
For one, O'Neal's character ended up dropping out of Western University in order to enter the NBA early. That dovetails with Shaq's real-life experience. After averaging 13.9, 27.6, and 24.1 points a game in three seasons at LSU, he made himself available and was selected No. 1 overall by the Orlando Magic.
In addition, the tutoring that the movie character needed in order to gain his eligibility might not have been much of a stretch either. As pointed out by Larry Brown Sports, O'Neal once bragged during an Inside the NBA telecast on TNT that he'd scored a 780 on his SAT while in high school.
For perspective's sake, the highest possible score at the time was 1,600 – and test-takers received 400 points just for showing up and spelling their name correctly. One of the jokes in the movie was that Shaq's character only scored a 520 … because he spelled his name wrong.
It's all worked out just fine for Shaquille O'Neal
His 780 on the SAT definitely wasn't Shaquille O'Neal's best work. Still, he seems to have made it to this point in life just fine, beginning with a Hall of Fame basketball career that saw him average 23.7 points and 10.9 rebounds a game in 19 NBA seasons.
After that, he transitioned seamlessly into his career as an analyst for TNT. He has also methodically built a business empire by investing wisely in the stock market, buying a piece of the Sacramento Kings, and making deals with Krispy Kreme and Papa John's.
O'Neal's latest contract extension with Turner Sports expands his duties beyond commentary on TNT to give him a voice in project creation and production.
And, oh yeah, the man has educated himself rather nicely, too. He went back to get his undergraduate degree in 2000 and tacked on an online MBA from the University of Phoenix in 2005. He later earned a doctorate in human resource development from Barry University in 2012.
Like Sportscasting on Facebook. Follow us on Twitter @sportscasting19.