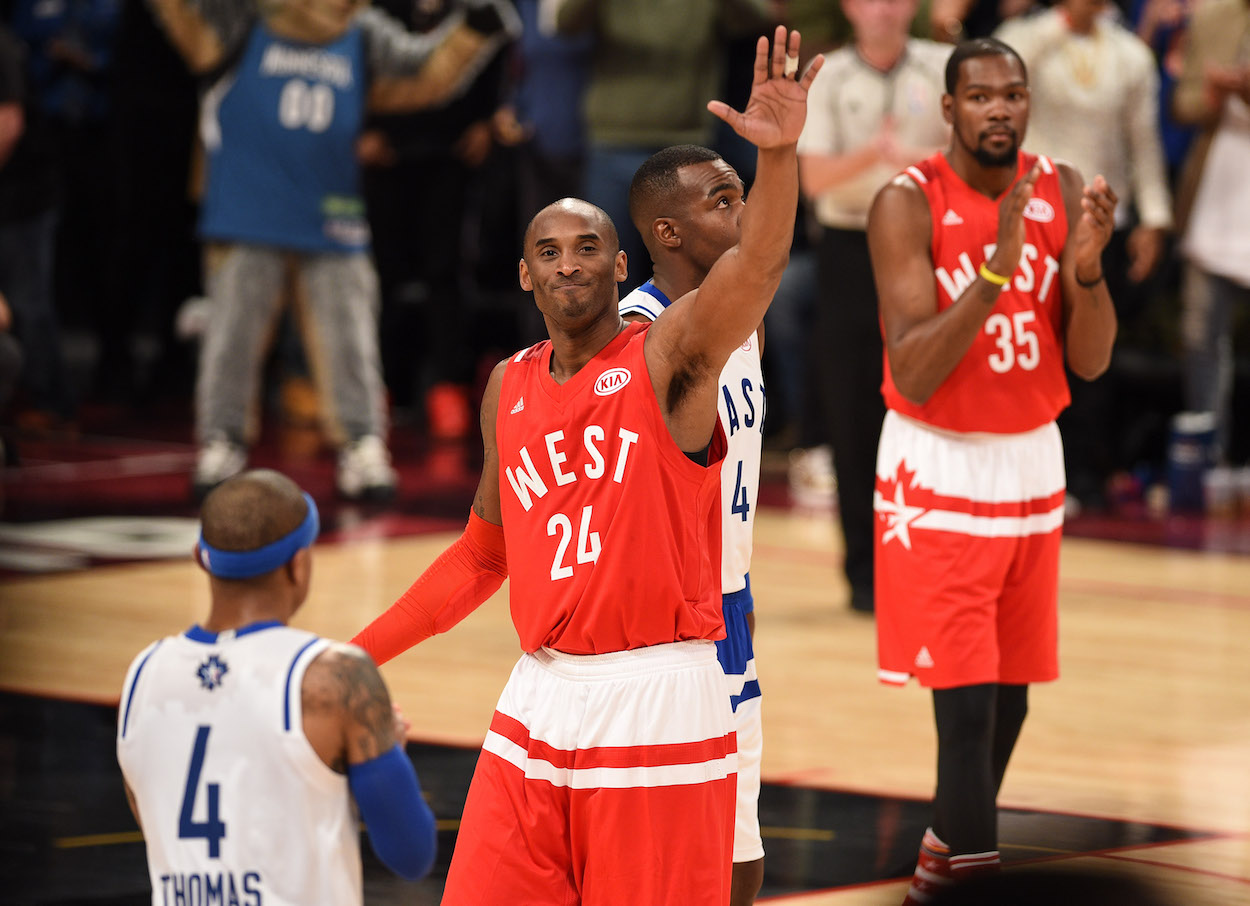 Ranking the 5 Greatest NBA All-Star Game Performances of All Time
From Michael Jordan to Kobe Bryant to Anthony Davis, we rank the five most iconic NBA All-Star Game performances of all time.
The NBA All-Star Game has lost a bit of its luster in recent years. It turns out basketball fans aren't interested in watching a glorified three-point contest in which defense is completely optional.
But we've seen some iconic performances in the All-Star Game back when it used to mean something, so let's try to find the five best.
5. LeBron James records a triple double in 2011
Only four players have recorded triple doubles in NBA All-Star Game history. Michael Jordan did it in 1997, Dwyane Wade had one in 2012, and Kevin Durant added another in 2017. In between, LeBron James also recorded one in 2011.
The future Hall of Famer racked up 29 points, 12 rebounds, and 10 assists in the game. However, he wasn't able to lead the Eastern Conference to a victory, partly because of the next player on our list.
4. Kobe Bryant wins his fourth All-Star Game MVP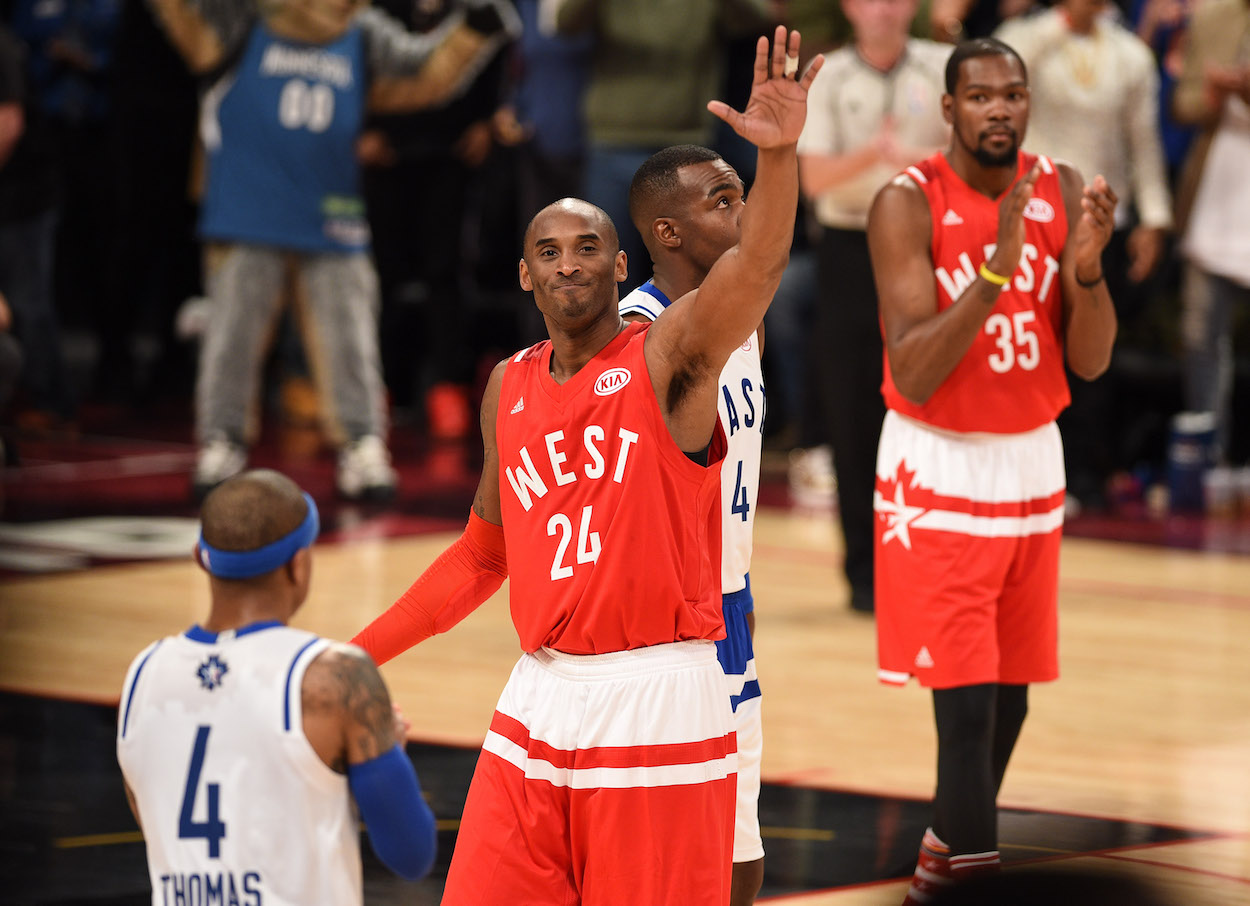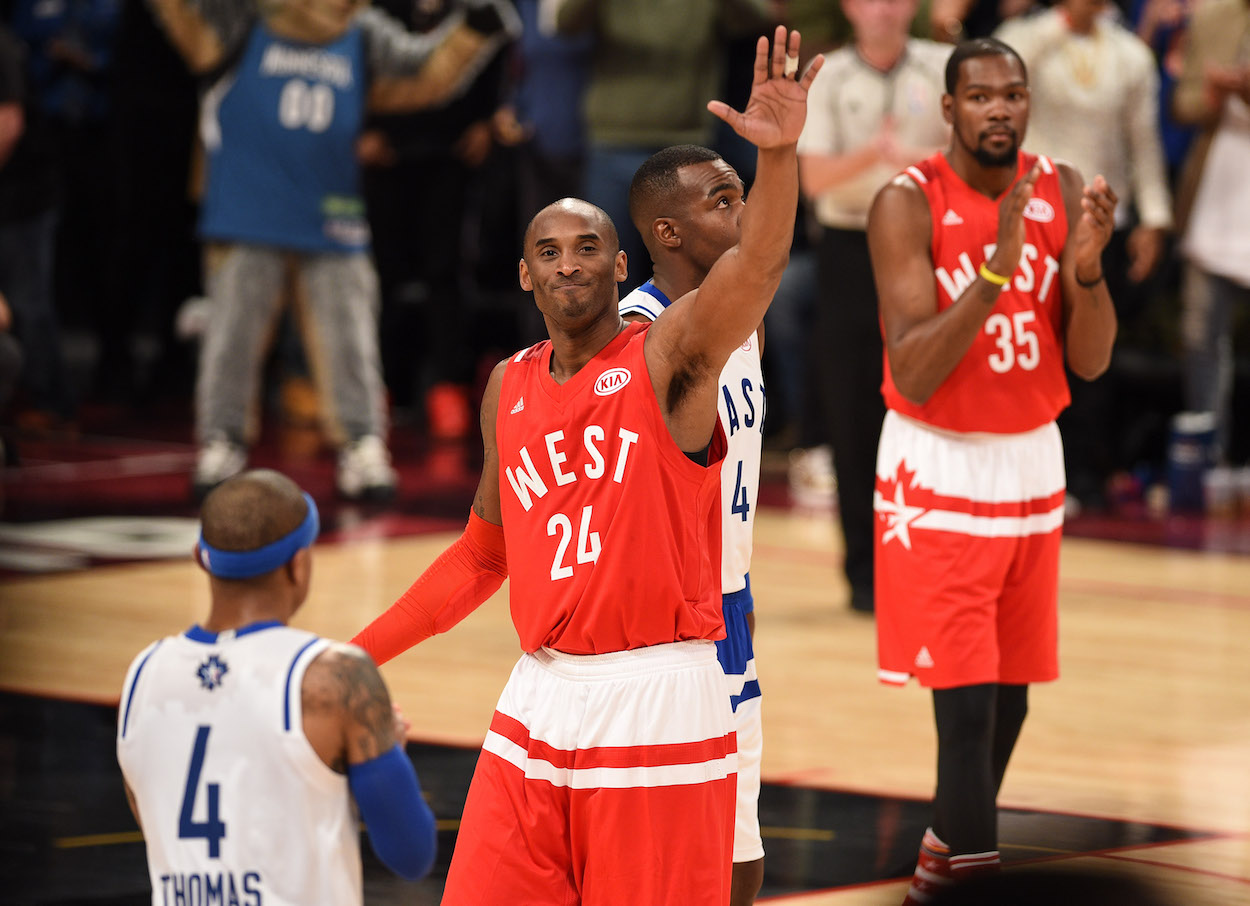 In the same 2011 All-Star Game, Kobe Bryant went off for 37 points and 14 rebounds to best LeBron's triple double and lead the West to a 148-143 victory. After the game, Kobe was named the ASG MVP for the fourth season to tie Bob Pettit for the most ever.
3. Wilt Chamberlain dominates like only he can in 1962
Wilt Chamberlain owns some of the most ridiculous stat lines in NBA history. I mean, the dude averaged 50 points and 27 rebounds per game for an entire season. An entire season!
In 1962, Chamberlain continued his dominance into the All-Star Game, where he put up 42 points and 24 rebounds on 17-for-23 shooting. Despite Wilt the Stilt's Herculean performance in the game, the Eastern Conference lost, 150-130.
2. Michael Jordan does it all in 1988
Being the ultra-competitor he was on the court, Michael Jordan always brought his A game to All-Star Weekend throughout his career. That was especially true in 1988, when he out-dueled Dominique Wilkins in one of the most memorable Slam Dunk Contests of all time.
In the same weekend, MJ won the All-Star Game MVP after putting up 40 points, eight rebounds, and three assists on 17-for-23 shooting and 6-for-6 from the free-throw line. Jordan led the game in points, steals (four), and blocks (four), as he turned it on in the fourth quarter to lead the East to a 138-133 victory.
1. Anthony Davis drops a record 52 points in front of his home crowd
This is a pretty easy No. 1 if you ask me. In 2017, in front of his home crowd in New Orleans, Anthony Davis dropped an absurd 52 points on 26-for-39 shooting to set an All-Star Game record and win the MVP in emphatic fashion.
Even more impressively, he did so without making a single three-pointer. It's going to be a while until someone's able to break Davis' impressive ASG record.
Like Sportscasting on Facebook. Follow us on Twitter @sportscasting19.