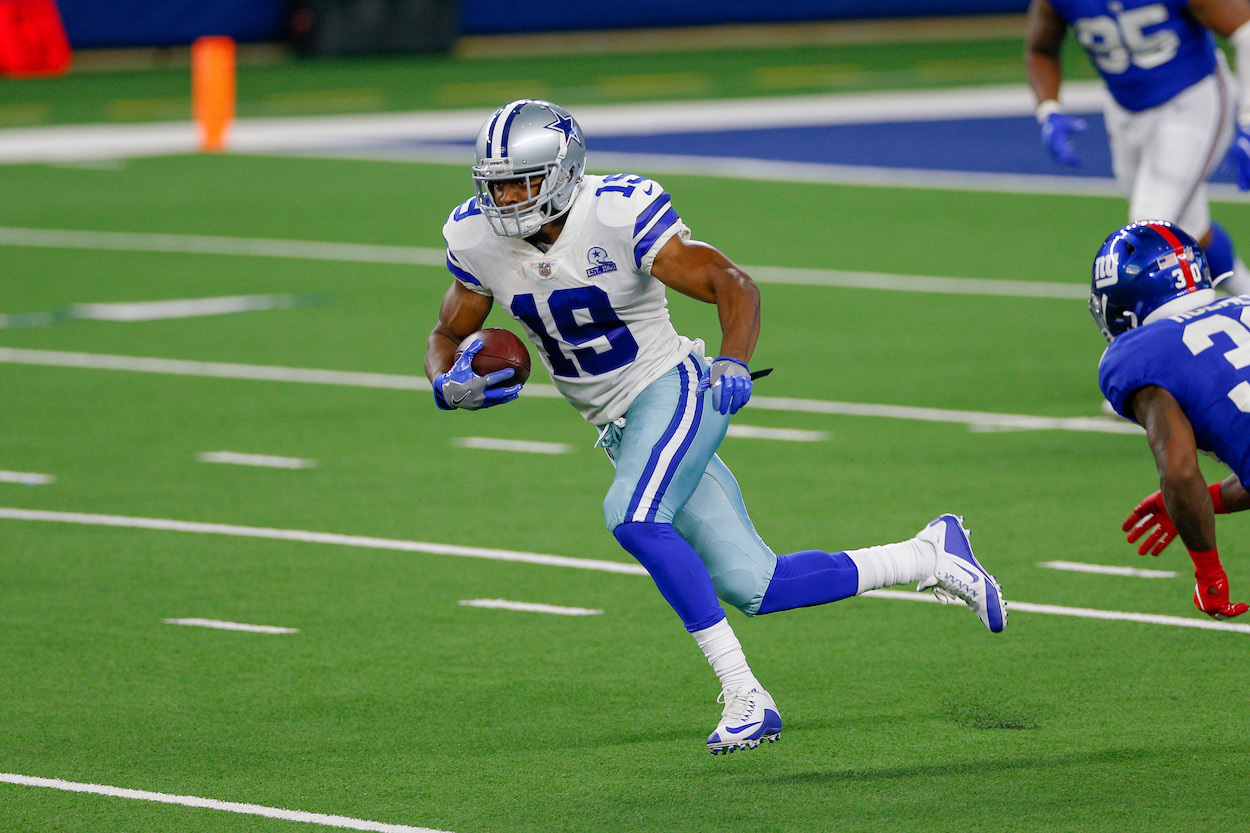 Amari Cooper's Injury Update Should Alarm Dallas Cowboys QB Dak Prescott
A surprising Amari Cooper injury update about the pass-catchers ankle means the receiver might not be ready when the Dallas Cowboys start training camp. This won't be good if the injury lasts into the season but it may help Prescott develop chemistry with the rest of his young and talented receivers group.
The Amari Cooper injury update that the Dallas Cowboys just got is not good news, especially for the Cowboys' franchise QB, Dak Prescott. The former Mississippi State passer is coming off a significant injury of his own and, to live up to the big contract he signed this offseason, needs all the weapons available to him. 
Unfortunately for Prescott, he and the organization just got some less than encouraging news about his number one wideout. Now the question is who steps up if Cooper is out for longer than expected? 
Dak Prescott's had a rollercoaster last 14 months
The quarterback of America's team's last year-plus has been an incredible rollercoaster of emotions. Prescott's 31-year-old brother tragically died by suicide in April 2020. While surely still grieving, the 27-year-old signal-caller received the good news that the NFL season would go on as scheduled, despite the ongoing COVID-19 pandemic. 
Then, in Week 5 against the Giants, the unthinkable happened. A defender tackled Prescott while scrambling and he suffered a gruesome compound ankle fracture. The injury ended his season and even led some to speculate that his career was in doubt. 
All this happened in a season Prescott was playing on the fifth-year extension of his rookie contract and did not have a deal in place for 2021 and beyond.  
Then in March 2021, Jerry Jones and the Cowboys signed the Louisiana native to a massive new contract extension. Adam Schefter tweeted that the agreement is for $160 million over four years with $126 million guaranteed. It also includes no-tag and no-trade clauses. 
Following the new Cowboys contract, Prescott signed another deal, this time with Nike's Jordan Brand, becoming the highest-paid NFL player representing Michael Jordan's signature clothing and sneakers. 
Amari Cooper's injury update may mean he misses more time than expected, but Dallas is deep at receiver 
Prescott should start the 2021 season healthy, but his top wide receiver isn't so lucky. The soon-to-be 27-year-old Cooper is currently resting an ankle injury. CBS Sports reports that, while the injury is considered "minor," the recovery will involve not running or working out, so Cooper may not be in shape and ready to start training camp. 
The Cowboys are one of the first NFL teams scheduled to start training camp because they play in the Hall of Fame Game, the first preseason game of the year, against the Pittsburgh Steelers on Thursday, August 5. 
If Cooper does miss the beginning of camp, that may actually be good news for Prescott and the Cowboys. The quarterback is already familiar with Cooper, and his absence will give other young receivers a chance to get more time playing with Prescott. 
In addition to Cooper, Dallas is bringing back 2020's second- and third-leading receivers, CeeDee Lamb and Michael Gallup. Third-year receiver Cedrick Wilson and fourth-year Noah Brown should also make the roster along with rookie Simi Fehoko a fifth-round pick from Stanford. 
Prescott will have a nice chance to develop chemistry like he has with Cooper with these guys if the Alabama pass-catcher sits out early in camp. 
If the Amari Cooper injury update keeps him out even longer, Dallas could struggle with their difficult early-season schedule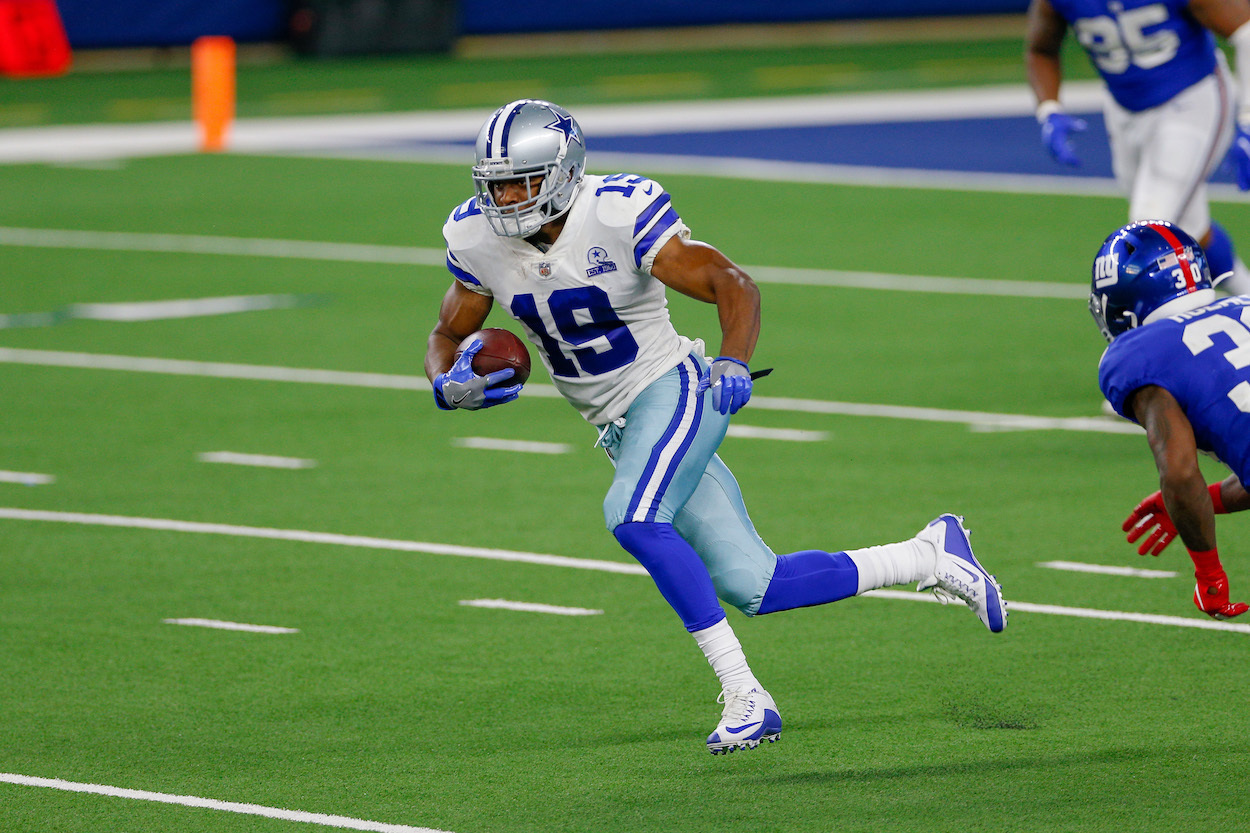 Right now, Cooper's injured ankle should only affect Cowboys' training camp, not the regular season. As any NFL fan knows, though, when a player starts training camp or the season injured, it isn't unusual to finish the same way. 
While Lamb and company might be enough to get the Cowboys though Cooper missing a little time, Prescott still needs his former Raider star wideout, especially early in the season.
The NFL schedule makers did Dallas no favors out of the gate. They open the entire NFL season on a Thursday night, September 9, against Tom Brady and the defending world champion Tampa Bay Buccaneers. 
It doesn't get much easier after that. Dallas follows Brady with Justin Herbert and the Los Angeles Chargers, division battles with the Eagles and Giants in Week 3 and Week 5, and the improved Carolina Panthers and New England Patriots to round out their first six weeks. 
There could be some very winnable games in there for Prescott and the 'Boys, but they will need to be at full strength. If this latest Amari Cooper injury update means he will be out for any chunk of this early schedule, it could spell bad news in Big D.  
All stats courtesy of Pro Football Reference