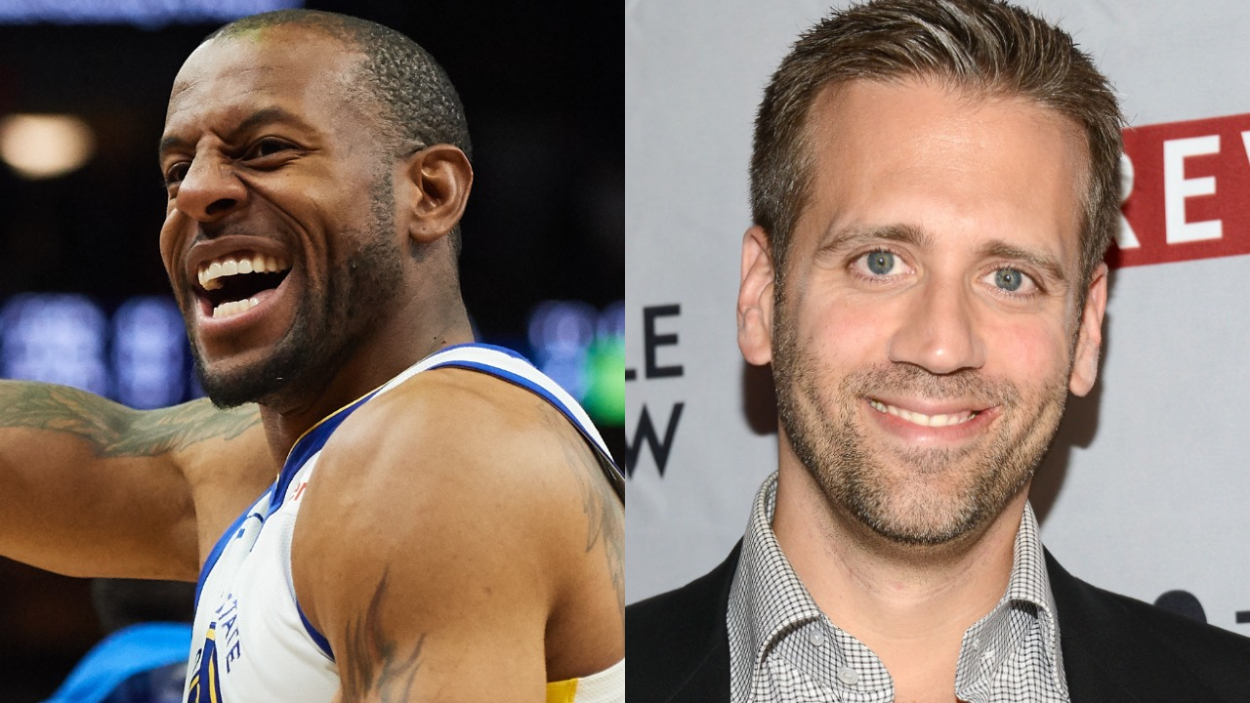 Andre Iguodala Leaves Parting Message for ESPN's Max Kellerman After His Final Day on 'First Take,' References Kellerman's Bizarre 2019 Comments
Max Kellerman has officially said goodbye to ESPN's 'First Take,' as he will transition to other endeavors at the network. However, for his final day on the show, Golden State Warriors star Andre Iguodala left him with a parting message, and he even referenced Kellerman's steaming hot take from 2019.
Golden State Warriors fans love them some Andre Iguodala. No, he may not be as revered as Stephen Curry or Klay Thompson, but his play during their 2015–2019 championship runs earned him a spot in each of their hearts forever. 
But no one loves Iguodala more than ESPN's Max Kellerman.
Kellerman had a bizarre take about Iguodala when discussing the Warriors in 2019. So, now that the commentator is leaving his show, First Take, Iguodala left him a parting message.
Max Kellerman had a steaming hot take about Andre Iguodala in 2019
During the 2019 NBA Finals, the Warriors were looking for their fourth title in five years, and Andre Iguodala hit a game-clinching 3-pointer in Game 2 to tie the series 1-1 with the Toronto Raptors.
Iguodala had already proven his worth during the Warriors' first three championships, winning the 2015 Finals MVP. However, he was on a team with Kevin Durant, Stephen Curry, and Klay Thompson. Durant didn't play in Game 2, but the fact that Iguodala hit the shot instead of Curry or Thompson was surprising.
Apparently not to ESPN's Max Kellerman, though.
"Of everyone on Golden State, open shot, fate of the universe on the line, or the martians have the death beam pointed at earth, you better hit it: I want Iguodala," Kellerman said on First Take in June 2019. "That's right. And I know what that sounds like, and it's not fair to Steph because so much defensive attention is paid to him. And I'm not saying Steph's not a better shooter; he's a way better shooter. Iguodala's got ice water in his veins."
The Warriors, who saw Durant and Thompson go down with injuries during that series, lost 4-2 to the Raptors, and Iguodala then showed up for an episode of First Take a few weeks later. While on it, he had a simple message for Kellerman.
"He crazy," Iguodala said while turning to host Molly Qerim-Rose.
Andre Iguodala left a parting message for Max Kellerman after his final day on 'First Take'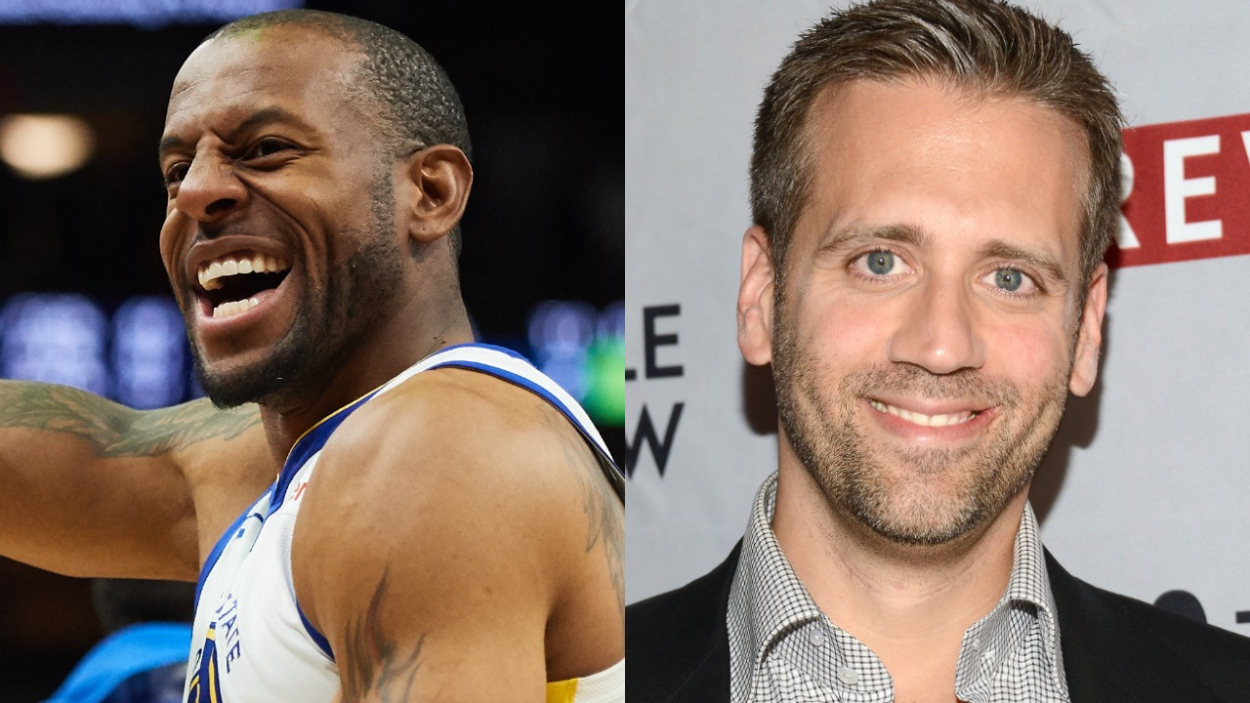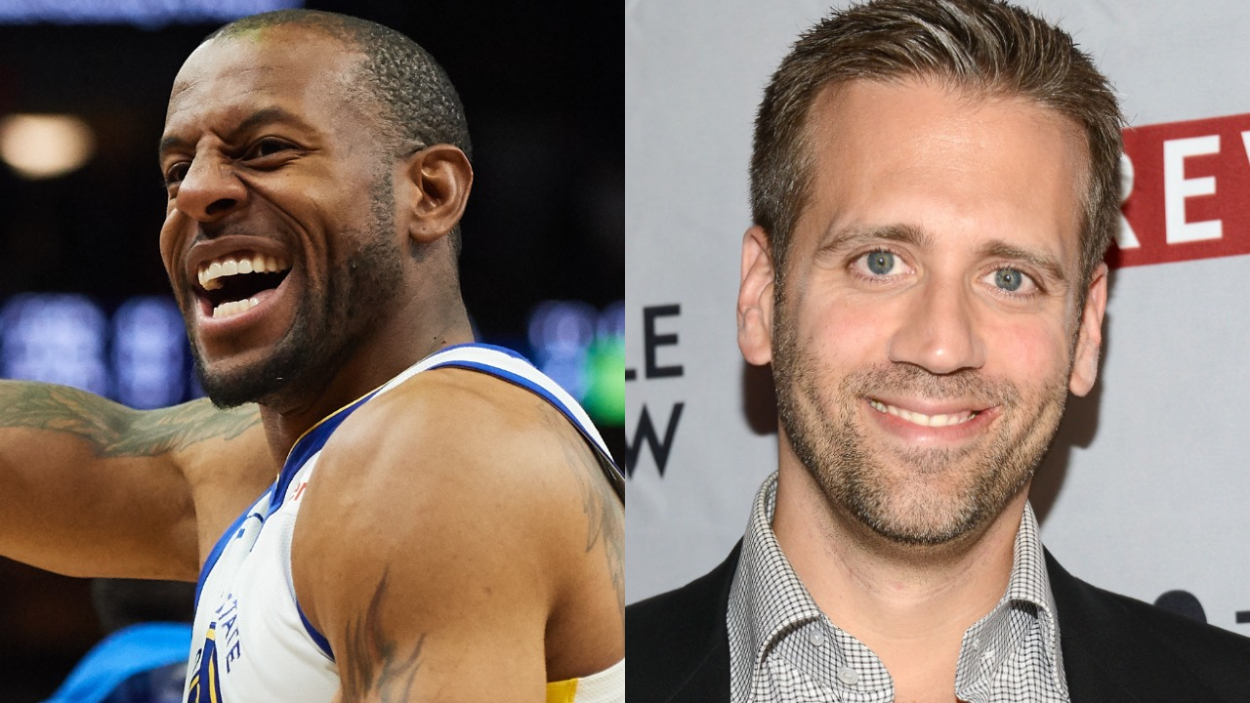 After five years on First Take, Kellerman is now leaving the show, as he starred on it for the final time on Sept. 1. The commentator will now work on ESPN Radio in the morning, but will also have a TV show in the afternoon, according to the New York Post.
While Kellerman received many kind messages for his departure, he posted a specific one from Iguodala on Instagram.
"Max, what's up? It's your boy here, man," Iguodala said in the video. "Congratulations on five great years. To many more great years in your next endeavors. Continue to [succeed]. From one of your favorite fans, appreciate you supporting me, knowing who should take the last shot when the earth's on the line. So, congrats, and here's to the future."
It seems that Iguodala appreciates the support Kellerman sent his way during his time on the show.
But since we're here, did Kellerman have a point?
Max's take was bizarre, but he might have had a point
OK, so many of us can agree that Iguodala should not be taking a last-second shot over Stephen Curry or Klay Thompson. He shouldn't take one over Kevin Durant, either, but since he didn't play in that game, we'll just focus on the first two.
Curry is arguably the greatest shooter of all time, as he has shot 43.3% from long range for his career and is second in NBA history in total 3-pointers made with 2,832. Thompson, on the other hand, might be the second-greatest shooter in history, given that he has shot 41.9% from long range for his career.
Iguodala? He's a career 33.3% 3-point shooter.
No, a last-second shot doesn't always come from beyond the arc, but those numbers give an idea of just how great Curry and Thompson are at shooting the basketball.
However, Kellerman may have still had somewhat of a point. In 2018-19, Andre Iguodala was tied for the Warriors' team-lead in field-goal percentage in the clutch at 50% (other than Jordan Bell, who only appeared in the clutch in five games that season). Yes, field-goal attempts skewed those numbers a bit, as Curry, Thompson, and Durant put up significantly more clutch shots than Iguodala, but if Kellerman wants to prove his point, that might be the stat to do it.
All in all, Kellerman's opinion was still probably wrong, but it earned him a fan in Iguodala and entertained viewers across the country. Hopefully, we get some more steaming hot takes from him on whatever he stars on next during his career.
Stats courtesy of Basketball Reference and NBA.com