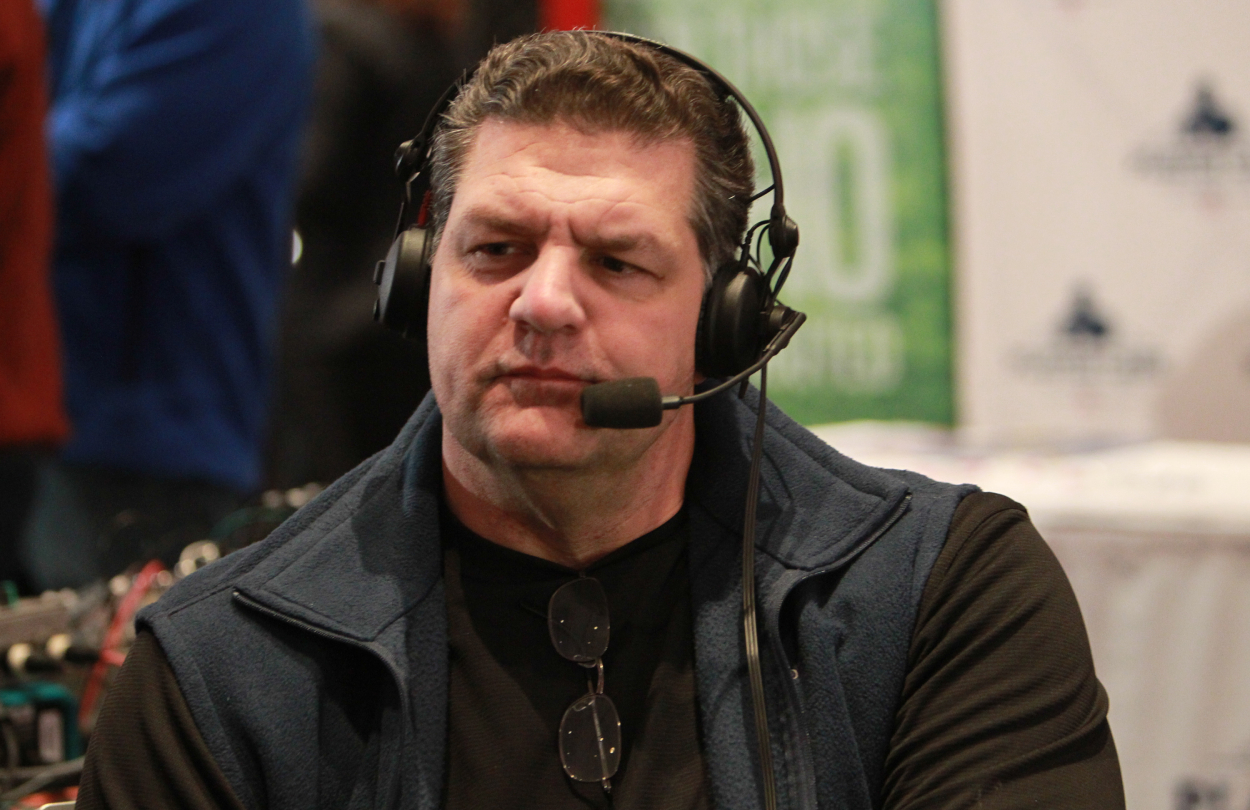 Mike Golic Opens up About His ESPN Departure: 'They Just Felt There Wasn't Any More Worth'
Mike Golic had an extremely successful career at ESPN, as he and Mike Greenberg starred on the long-running show "Mike and Mike." However, after spending 20-plus years there, the network let Golic go last year. So, what does the former ESPN Radio star have to say about his departure? He recently opened up.
For years, sports fans woke up with Mike Golic either on their TVs or radios. He became a legendary sports talk figure as he and Mike Greenberg made up one of the most dynamic on-air duos to ever exist. However, after he spent over two decades at ESPN, Golic and the company parted ways in 2020.
So, why did the network decide to move on from one of its most well-known personalities? Golic recently opened up about his ESPN departure.
Mike Golic spent over 20 years at ESPN
Following a pro football career that saw him play for three different teams, most notably the Philadelphia Eagles, Golic started working at ESPN as a studio analyst in 1995. He and Mike Greenberg then began their legendary run on Mike and Mike in 2000.
The two stars dominated the airwaves together for nearly 18 years, as the show earned a spot in the National Radio Hall of Fame and even won a sports Emmy. However, it ended in 2017, and soon after, Greenberg began hosting the widely popular morning show Get Up. Golic, on the other hand, moved to his ESPN Radio show with Trey Wingo and his son, Mike Golic Jr., called Golic and Wingo.
Golic continued his run of radio greatness until August 2020, when ESPN took Golic and Wingo off the air. He then began covering college football games for the network, but, as he recently told The Athletic, Dec. 22, 2020, was his last day on ESPN's campus, and his last assignment was the Fiesta Bowl on Jan. 2, 2021.
He opened up about his departure from ESPN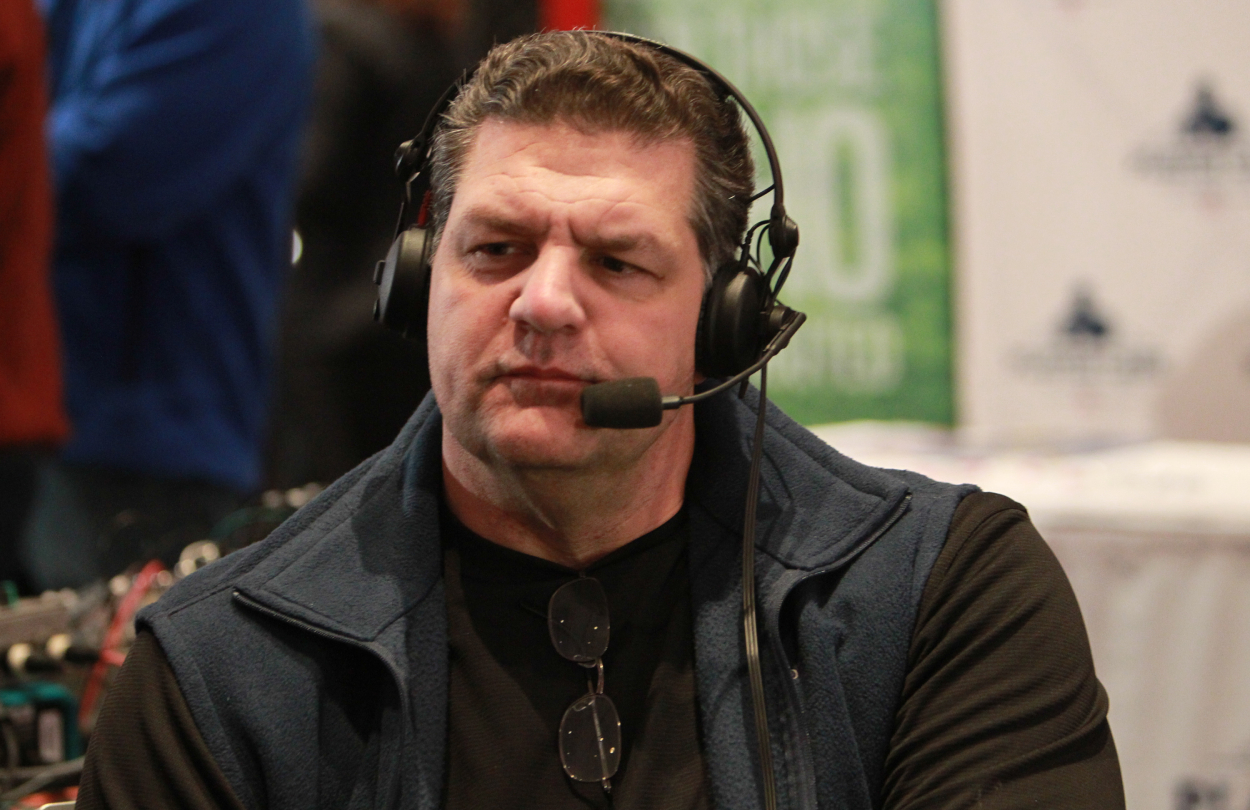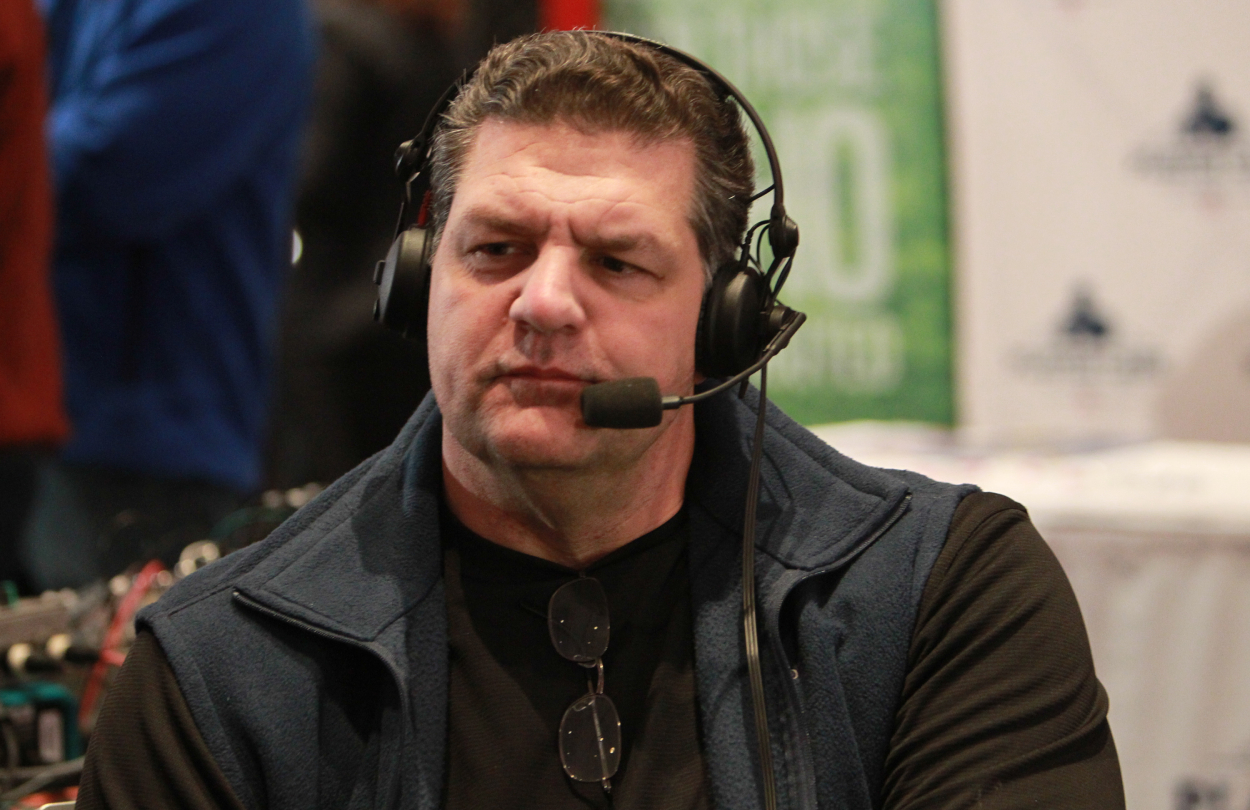 In a recent interview with The Athletic, Golic discussed his departure from ESPN. The radio legend compared it to when he got cut by the Houston Oilers and Miami Dolphins during his NFL career.
"The reason was they (the Oilers and Dolphins) didn't want me anymore. It's that simple. They didn't feel I had worth to their team. So they cut me," Golic said. "I thought they were wrong in both instances, but it doesn't matter what I think. … With ESPN it was the same thing."
Golic said that ESPN felt he still had value after Mike and Mike ended, which is why he began working on Golic and Wingo. But once that deal and his contract were up, he said "they just felt there wasn't any more worth."
"And that's not even from a monetary point because they didn't even talk to me about taking less money," Golic said. "We knew everybody was taking pay cuts. They didn't even talk about that. When the show ended on July 31, they were just going to let me sit there for six months and collect a paycheck. I said, no, let me go and call college games. I love doing college. They were like, 'Well, OK, I guess he wants to work, and he's going to get paid anyway, so, yeah, we'll have him do college games.'"
Golic proved his worth calling those games, but despite his desire to keep doing that moving forward, he said ESPN wasn't interested.
"Their last conversation with my agent was, 'No, we don't want it,'" he added. "We were like, 'Not even to talk about it? We know you can't pay much.' Nothing. It was just no."
And just like that, following his assignment at the Fiesta Bowl, Golic's 20-plus-year run at ESPN was over.
Does Mike Golic have a relationship with his former ESPN partner Mike Greenberg?
Greenberg's desire to have his own TV show seemed to play a significant role in the ending of Mike and Mike. Golic said Greenberg "had every right to want to go do his own thing" but that he wishes his former partner would have given him a heads up.
"We were partners for so long. Just sit me down and say, 'You know what, Mike, I think we've taken this as far as we can go, or as far as I want it to go, because I want to go out on my own,'" Golic said to The Athletic. "…. I would have had no problem with that. He has every right to do that. Me personally, and maybe it's from being in team sports all my life and always thinking of team first, that didn't seem to be the case. That's the thing that upset me the most."
So, do Golic and Greenberg — who had such a dynamic chemistry on their show — still have a relationship today?
Not really.
"Greeny and I were certainly friends, no doubt about it," he said. "… But our lives away from ESPN, we were basically an hour and a half apart. When I started the show, I had three kids. He had none. So we already kind of lived in two different worlds."
Life on ESPN Radio as we knew it for years may be over. But, with many other former ESPN employees having success after departing from the network, there's no doubt Golic will most likely follow in their footsteps.
Note: ESPN declined to comment further about Mike Golic's departure from the network.