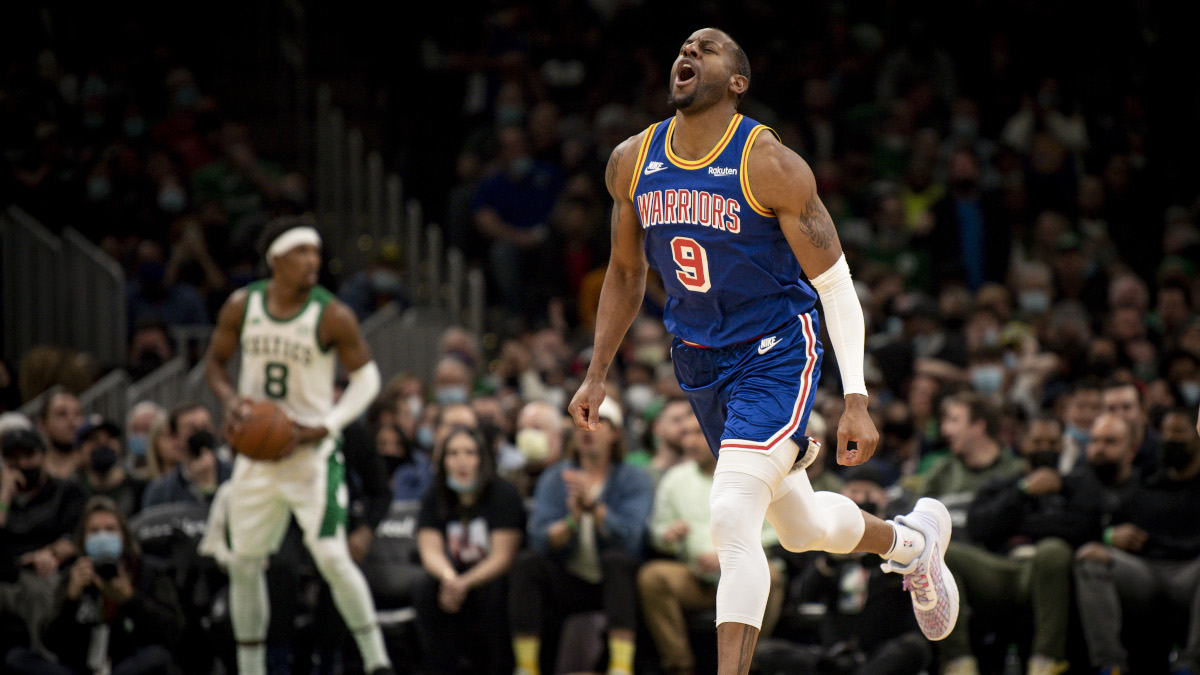 Andre Iguodala Returned to the Golden State Warriors After a Surprising Endorsement From Jimmy Butler
When Andre Iguodala was considering a return to the Golden State Warriors, he wanted the inside scoop on one of the team's newer players. The result surprised him.
Andre Iguodala was a pivotal piece to the Golden State Warriors dynasty in the middle of the last decade. But he became a salary-cap casualty in July 2019 and was traded to the Memphis Grizzlies so the Warriors could unload his $17.2 million salary. Now he's back with Golden State, thanks partly to a surprising conversation with former Heat teammate Jimmy Butler.
In August, Iguodala rejoined the Warriors on a veteran's minimum contract. In his 18th season, he's no longer a vital piece of the Golden State puzzle. But he still is a rotation regular when healthy — he's nursing a knee injury that has limited him for the last month. His return to the Bay Area got a boost with intelligence gathered from Butler about a newer member of the Warriors.
Andre Iguodala agreed to a role change that launched a dynasty
The Golden State Warriors obtained Andre Iguodala in July 2013 as part of a sign-and-trade deal with the Denver Nuggets, facilitated by the Utah Jazz. The Warriors brought the former All-Star in with a four-year, $48 million contract and plugged him into the small forward spot.
Golden State upset Denver in the 2013 NBA Playoffs. They were a first-round knockout in 2014. When coach Steve Kerr replaced Mark Jackson, Iguodala faced a new challenge.
In his first 10 seasons, he played 758 games — all as a starter. But Kerr wanted to bring Iguodala off the bench while restoring young Harrison Barnes to the starting unit.
Iggy responded well to the change. In 2015, he was the first player to win NBA Finals MVP honors while not starting every game in the series. Since 2014–15, Iguodala has started only 21 regular-season games.
He joined the Heat before the 2020 trade deadline, where he came off the bench as Butler carried Miami to the NBA Finals in the Orlando bubble. Iguodala signed a two-year extension with the Grizzlies to facilitate the trade. He became a free agent when the Heat declined his 2021–22 option.
A return to the Golden State Warriors got an assist from Butler
When deciding whether to accept an offer to return to the Golden State Warriors, Andre Iguodala wanted information about players who came to the organization after he left. Among those was Andrew Wiggins, acquired by the Warriors in February 2020.
It turns out Iguodala and Wiggins had a common former teammate — Butler.
Wiggins and Karl-Anthony Towns are the two young players that Butler famously clashed with as he battled his way off the Minnesota Timberwolves in 2018. According to Malika Andrews of ESPN, Wiggins was complimentary of Butler after Butler went to the Philadelphia 76ers.
"[I told Joel Embiid] if you're going into battle, you want [Butler] on your side," Wiggins said in 2018. "I learned a lot of things from him. We made the playoffs, something we haven't done in a long, long time. So I think it was a positive either way you put it."
When Iguodala reached out to Butler to ask about Wiggins, he was surprised by the answer:
"We had a common teammate — Jimmy Butler. Jimmy had nothing but positive things to say about Wiggs. He liked playing with Wiggs. That was all I needed to hear, to be honest, because Jimmy doesn't like anybody."
Wiggins is having his most efficient season, averaging 18.7 points on career-best 49.1% shooting. He's also at a career-high clip from 3-point range, making 42.2% from long range.
The complicated legacy of Andre Iguodala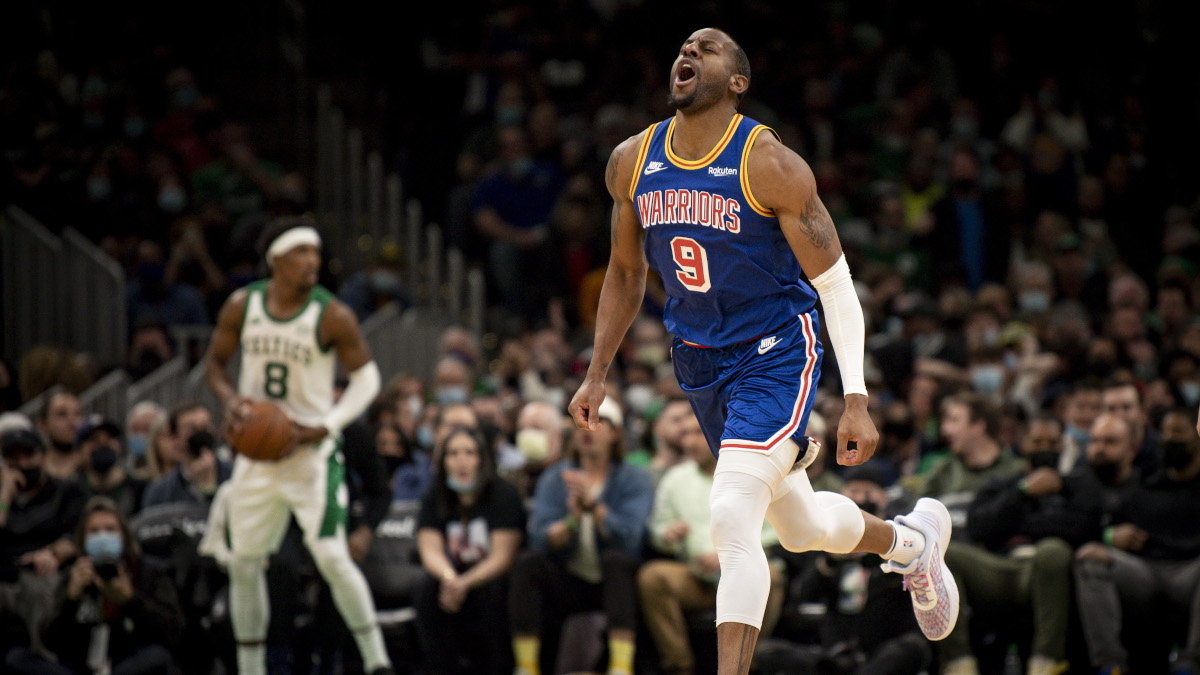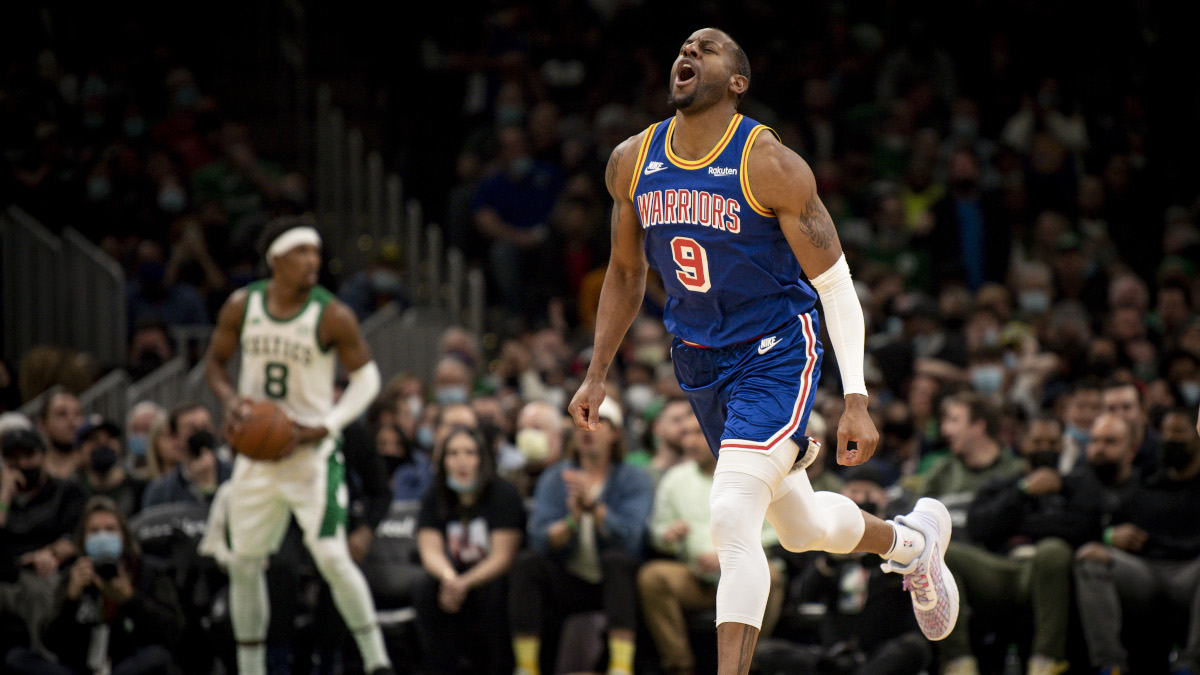 Andre Iguodala will be a challenge when his career is over and voters for the Naismith Memorial Basketball Hall of Fame consider his case.
He's a three-time champion and a Finals MVP. He was an All-Star with the Philadelphia 76ers in 2012 and made two All-Defensive teams.
Among Hall-eligible players, Cedric Maxwell (1981) and Chauncey Billups (2004) are the only Finals MVPs not enshrined. Tony Parker, Finals MVP in 2007, becomes eligible for the Hall of Fame in 2023 and is widely expected to join Dwyane Wade and Dirk Nowitzki as first-ballot entries that year.
In his prime, Iguodala was a fine complementary player. But in the four seasons when he was Philadelphia's first option, the 76ers made the playoffs twice and lost in the first round each time. Later in his career, he transitioned into an excellent role player.
Will his three championships and his Finals MVP award with the Golden State Warriors tip the scales in his favor? That's a debate that's still several years away.
Statistics courtesy of Basketball Reference. Contract information courtesy of Spotrac.
Like Sportscasting on Facebook. Follow us on Twitter @sportscasting19.