Andrew Toney Made Sure There Was No Deja Vu for the Boston Celtics in 1982
After two rough games, Philadelphia 76ers guard Andrew Toney stepped up big time against the Boston Celtics in 1982.
The Philadelphia 76ers left the 1981 Eastern Conference Finals against the Boston Celtics with a bad taste in their mouths. Not only did they blow a 3-1 series lead, but they led by significant margins in Games 5, 6, and 7, only to see the Celtics storm back and earn a berth in the 1981 NBA Finals.
It just so happened that the teams met in the 1982 conference finals. It also just so happened that the Sixers held a 3-1 series lead. Then they lost Game 5. They lost Game 6. That's when Sixers guard Andrew Toney stepped up in Game 7 at the Boston Garden.
Andrew Toney prevented a second-straight miraculous Boston Celtics comeback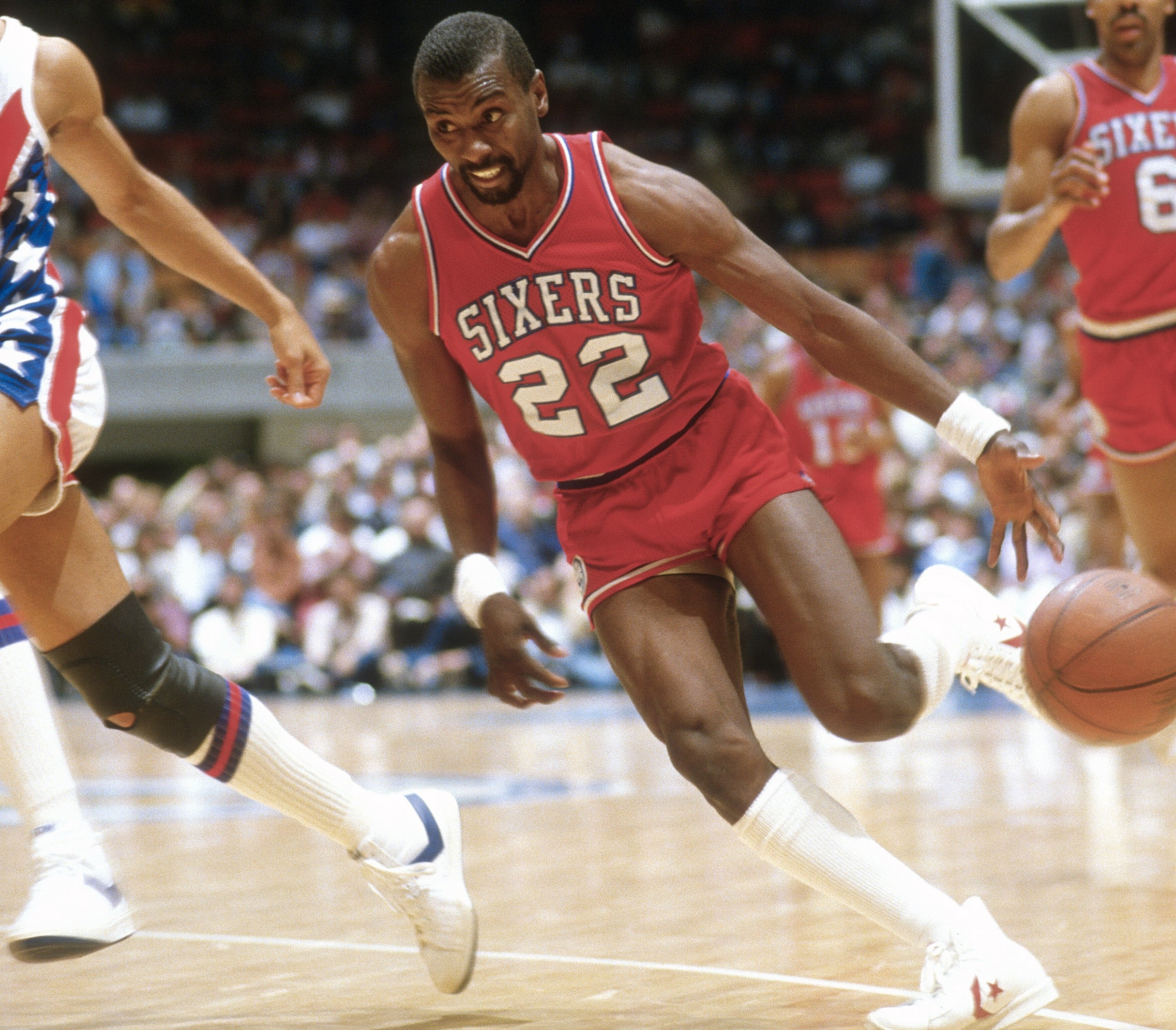 The Philadelphia 76ers had to be in flashback mode. In '81, they played Game 6 in Philadelphia, a place the Celtics had failed to win in 11 previous meetings. They blew a 17-point lead in Game 6 and lost 100-98. In Game 7, Philly held a seven-point lead with 5:23 remaining. The Sixers didn't manage a field goal the rest of the way. Boston won 91-90.
It looked like deja vu all over again for Philadelphia the following season. In another ECF meeting between the two clubs, Philly raced out to a 3-1 series lead.
"Deja vu?" asked Celtics coach Bill Fitch, per Sports Illustrated. "I can't speak English sometimes. I don't want to get into that French stuff."
In Game 5, the Celtics blew out the Sixers, winning 114-85. Game 6 was more of the same. The 76ers managed just 75 points in an 88-75 home loss. In those two games, Toney, who averaged 16.5 points during the season, shot a combined 7-for-31 from the floor.
The Sixers headed back to the dreaded Boston Garden for another crucial Game 7.
Toney comes up big in Game 7 for the 76ers
Known as "The Boston Strangler" for doing damage to the Celtics, Toney heated up quickly in Game 7. The second-year guard out of Louisiana said he had trouble sleeping the previous night, but it had nothing to do with nerves.
"I couldn't sleep because I was so excited to get to Boston Garden," Toney said, per The Philadelphia Inquirer in 2013. "Everyone was talking about how it was do-or-die for us. Not me. I was thinking, 'Show and tell, baby.'"
He showed and told to the tune of 34 points and six assists. He got into a rhythm early and never let up.
"When Toney gets unconscious, it really doesn't matter what anybody does," said Sixers teammate Maurice Cheeks, per Sports Illustrated.
Philadelphia won every quarter, making sure this one didn't get away. The Sixers broke open a 52-49 halftime lead by outscoring the Celtics 31-22 in the third quarter. The Sixers won comfortably, 120-106.
"They always come on strong in the third quarter," Cheeks said of the Celtics. "If you can contain that, you can get 'em. That helped."
In 2013, Toney said he loved playing in meaningful games, especially when they were on the road.
"I was a road warrior," Toney said. "Lots of guys could step up at home, but very few could do it consistently in someone else's building. I was one of those players. If you needed something on the road, you came to me, and I delivered."