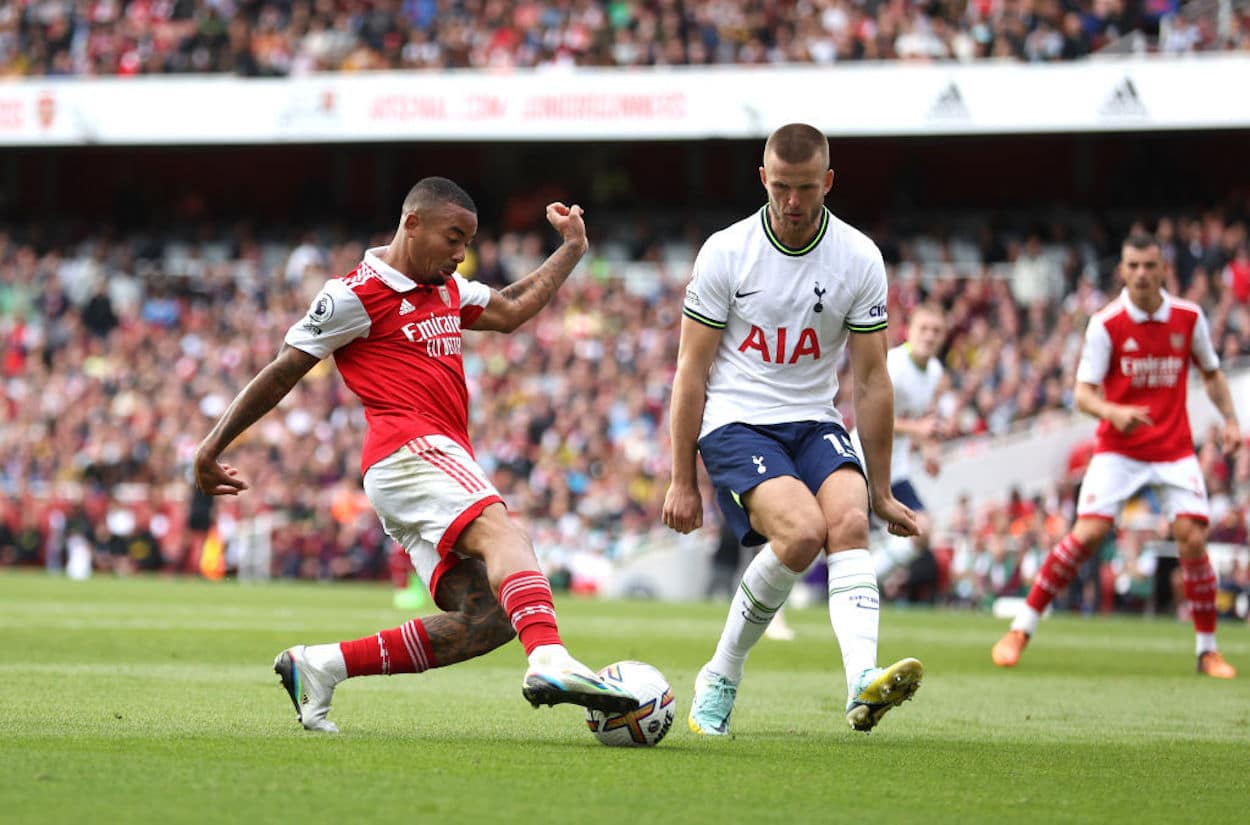 An Anonymous Father Once Offered to Pay a Hypnotist £3,000 to Stop His Son From Supporting Tottenham
Soccer rivalries run deep, and few are more passionate than the North London Derby. One father, however, took things a bit more seriously than most.
While every sport has rivalries, soccer takes things to a whole new level. Since we're talking about clubs rather than teams, there's a bit more at stake. Your favorite club is (theoretically) tied into the fiber of your being, making derby day a make-or-break moment. And, within English football, few derbies are bigger than Arsenal vs. Tottenham.
The rivalry between the two North London clubs is so intense that one dad was willing to take things a bit further than most. With his son falling on the other side of the footballing aisle, he was willing to pony up thousands of pounds and hire a hypnotist to solve his problem.
A £3,000 offer to hypnotize a Spurs supporter into following Arsenal
Fandom is usually a generational thing, with children picking up allegiances from their parents. Sometimes, though, children will pick their family's rival, wanting to go against the crowd. It seems that's what happened with one particular father-son duo.
As recorded in a 2019 Mirror story, one father apparently grew tired of his son supporting Tottenham. He took to Bark.com and offered £3,000 (just over $3,345 as of October 6, 2022) to any hypnotist who could bring his child over to the red side of North London.
While some of the details have been lost to time, the father "had a bit of a bonus at work" and was apparently using that money to find a hypnotist. He hadn't told the boy's mother, noting, "it'll be easier to ask for forgiveness than to get permission."
And, if you're thinking the entire situation sounds extreme, the man in question was one step ahead of you. He acknowledged that "this probably seems over the top" but was still willing to push ahead to rectify a reality that "isn't ideal."
And, don't worry, he made it clear that he loved his son, no matter the club he supported.
It's not clear how things played out, but Arsenal and Spurs are still battling for North London supremacy
At this point in time, it's unclear if the father ever found a hypnotist. Thankfully for him, though, Arsenal have improved since 2019.
When he made the bizarre request, the Gunners weren't at their best. Unai Emery had just finished his first season in charge, and thanks to a disappointing home stretch, Arsenal were condemned to another season in the Europa League. From there, things would only get worse.
During the 2019-20 campaign, Emery got the axe and was eventually replaced by Mikel Arteta. While an FA Cup put some lipstick on the metaphorical, 8th-place pig, things were still ugly. The football wasn't great, and during the following season, the slide would continue. At the end of the 2020-21 season, Arsenal sat in eighth again. This time, however, there'd be no FA Cup to ensure European football.
In that context, it would be understandable for a father to want his son to leave Tottenham behind for Arsenal. Misery, after all, loves company, and no one wants to be mocked within their own home.
Tottenham are still on top — they edged their rivals out for a place in the 2022-23 Champions League and have serial-winner Antonio Conte at the helm — but Arsenal have turned things around. Manager Mikel Arteta has increased his squad's commitment and overall quality; that has the Gunners firing on all cylinders and has the supporters buying in.
Did the father find a hypnotist? While we don't know the answer to that, each North London Derby is a date to circle on the calendar … especially for that father and son.
Like Sportscasting on Facebook. Follow us on Twitter @sportscasting19 and subscribe to our YouTube channel.