Anthony Davis is Actually Doing the Pelicans a Favor
Although a lot of the NBA offseason will focus on free agency moves for many of the league's top players, Anthony Davis is a big fish in the ocean for several NBA teams.

Davis clearly wants out of New Orleans, and his requested trade to Los Angeles before the 2019 trade deadline proves that point. The Pelicans have a new basketball operations leaders (David Griffin) and a new general manager in Trajan Langdon. With the offseason just a few weeks away, we are here to explain how Davis is doing the Pelicans a favor, and what it means for the franchise going forward.

Why does Davis want out?
The Pelicans have had years of mediocrity with Anthony Davis on the roster. They made the playoffs two times during his career, and there hasn't been much to show for it even though the team has had a once in a generation talent. They haven't been able to put the necessary pieces around him to consistently stay a threat in the Western Conference. Davis wants to play for a winner, and New Orleans isn't close to that level.

How he's doing them a favor
New Orleans made sweeping changes in the front office since the failed trade with Los Angeles (a trade involving over four young stars that was turned down). Griffin and Langdon lead the charge on the basketball side of the operation.

Davis and Griffin recently met to go over the future of the franchise, and although the talks were positive, it doesn't seem like it was enough to change his mind about wanting out.

This actually helps the Pelicans. It gives them time to not only look for the best deals possible for the superstar, but it also lets the fan base know that they will work diligently to get the franchise turned around with a new era of Pelicans basketball. By stating his intent to leave no matter what, Davis is helping New Orleans jumpstart the rebuild that will happen when Davis departs.

What return will Anthony Davis bring for the Pelicans?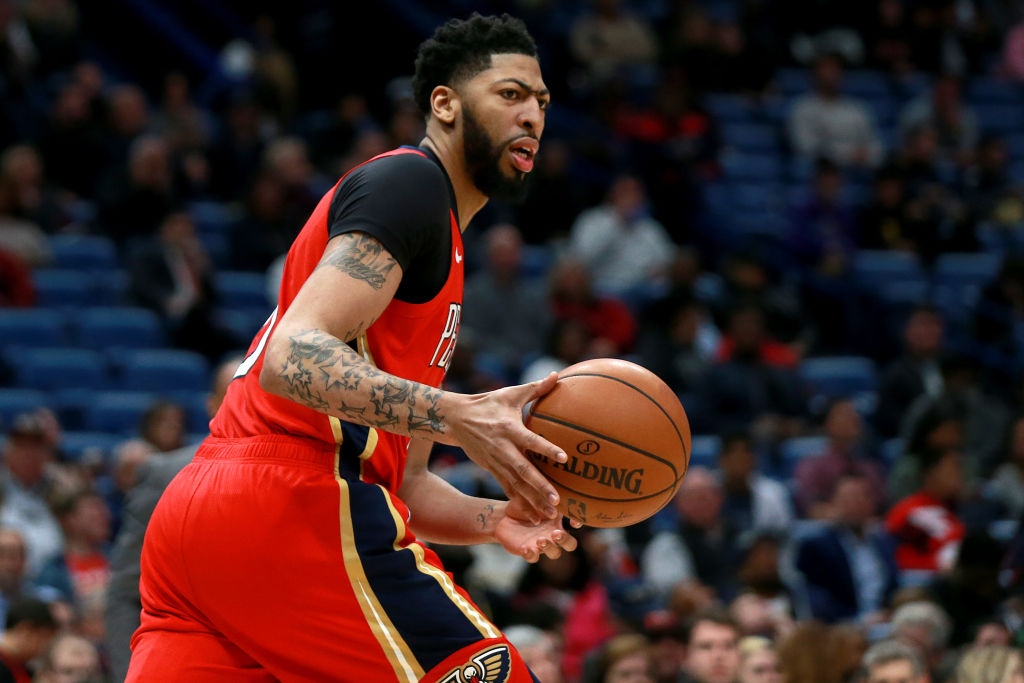 This is where things can go in New Orleans' favor. Although most teams won't offer up their entire franchise to trade for a player of Davis' caliber with a long injury history, he will still get major attention on the open market.

The two most likely destinations are the Los Angeles Lakers and the Boston Celtics. Even though New Orleans rejected Los Angeles' initial trade, the Lakers still have a lot of talented young pieces they can put up in a trade for the superstar. A package that includes Brandon Ingram, Lonzo Ball, Josh Hart, and the No. 4 pick in the draft (along with other contracts to match money) might be too good to pass up.

Boston would have to include some package of Terry Rozier, Jayson Tatum (or Jaylen Brown), Gordon Hayward, and a few first round picks to make the deal happen. Rozier looks like a very capable guard who could be a good pairing with Jrue Holiday, and he's all but ready to leave Boston. Tatum and Brown struggled at times this season, but they could make excellent teammates with consensus No. 1 pick Zion Williamson.

Does New Orleans have to trade him right away?
The smart option would be for New Orleans to move Anthony Davis as soon as the new NBA season starts, but what if they don't find a suitable deal? Could Davis hold out and not report to the team? Would they play him until the trade deadline gets near, then offer him up to the highest bidder? Those are the questions the Pelicans have to answer.

Can a doomsday scenario play out where they don't make a trade and he walks away for nothing at the end of the 2019-20 season? Fans would hate to see that happen, even with Zion Williamson a clear star in the making for the franchise.

It would be crazy of the Pelicans front office to not ultimately agree to some kind of deal to get a return on Davis, so expect a deal to happen at some point during the next year.