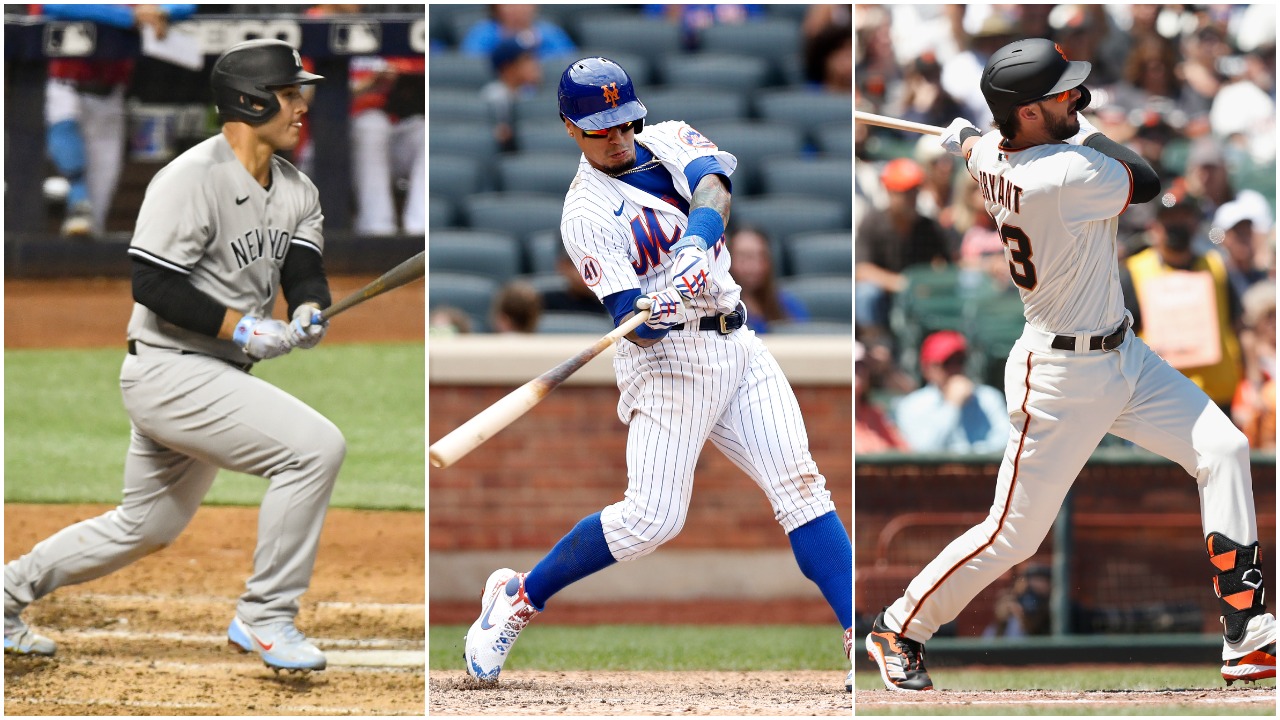 Anthony Rizzo, Javier Baez, and Kris Bryant Make Cubs Fans Cry All Over Again by Making MLB History
Former Chicago Cubs Anthony Rizzo, Javier Baez, and Kris Bryant made MLB history by all hitting home runs in their first game with their new teams.
Late last week was a dark time for fans of the Chicago Cubs. Not even five years removed from watching their beloved Cubbies win the World Series for the first time in 108 years, fans of the North Siders watched in disbelief as three of the biggest pieces of that title-winning team — Anthony Rizzo, Javier Baez, and Kris Bryant — were shipped out of town.
Now, as all three will be free agents at season's end, there's certainly a chance that at least one of them will come back to once again don the blue pinstripes. But the likelihood of all three returning is about as good as the Cubs' chances of making the playoffs this year. It truly marked the end of an era in Wrigleyville, and the fact that Rizzo, Baez, and Bryant made a little MLB history over the weekend with their new teams certainly did nothing to help soften the blow.
Anthony Rizzo, Javier Baez, and Kris Bryant were all traded by the Chicago Cubs ahead of the MLB trade deadline
Coming into the 2021 MLB season, at least one or two of the trio of Rizzo, Baez, and Bryant seemed likely to be gone before the end of the season. As all are free agents at the end of the year and as all had been offered extensions and declined, it only made sense that the Cubs would want to get something in return for at least one of them, especially when Chicago got off to a slow start.
But winning has a way of changing things, and that's exactly what the Cubs started doing.
During one stretch from mid-May to early June, Chicago won 14 of 17 games. And the Cubs were tied for first place in the NL Central as recently as June 24. But the following day, they lost the first of 11 straight games and knocked themselves out of the playoff race, effectively sealing the fates of Rizzo, Baez, Bryant, and several other players who were also traded late last week.
This past Thursday, Rizzo was traded to the New York Yankees in exchange for two of the Yanks' top 12 minor-league prospects, right-handed pitcher Alexander Vizcaino and outfielder Kevin Alcantara. On Friday, Baez was shipped to the other side of the Big Apple as he and pitcher Trevor Williams were traded to the New York Mets in exchange for the Mets' first-round draft pick in 2020, outfielder Pete Crow-Armstrong.
A short time later, the fire sale ended as Bryant was dealt to the San Francisco Giants in exchange for two minor leaguers, pitcher Caleb Kilian and outfielder Alexander Canario.
Cubs fans swarmed social media to voice their collective sadness in the hours that followed each trade, but things managed to get even worse.
Rizzo, Baez, and Bryant made MLB history by all hitting home runs in their first game with their new teams
As he was the first of the three to be traded, Rizzo was naturally the first to suit up for his new team and joined the Yankees in Miami on Friday for the first of a three-game set with the Marlins. And he got off to an explosive start, going 2-for-3 with a walk in four plate appearances, a debut that included a mammoth home run in the sixth inning. And just for good measure, he went deep again Saturday night to become just the seventh player in Yankees history to hit a home run in his first two games with the team.
Saturday was also the day Baez made his debut with the Mets. He went 1-for-4 in his new home against the Cincinnati Reds, but that one hit was a mammoth home run of his own, a shot that clearly excited the crowd at Citi Field.
On Sunday, it was Bryant's turn to don his new duds as the NL West-leading Giants wrapped up a three-game set at home with the Houston Astros. And in his second at-bat, the 2016 NL MVP hit a low rocket into the left-field bleachers and made some MLB history in the process.
Rizzo, Baez, and Bryant are now the only trio in the modern era to hit home runs in their first game for a new team after playing for the same team earlier in the season.
All three could rejoin the Cubs in 2022, but that doesn't seem likely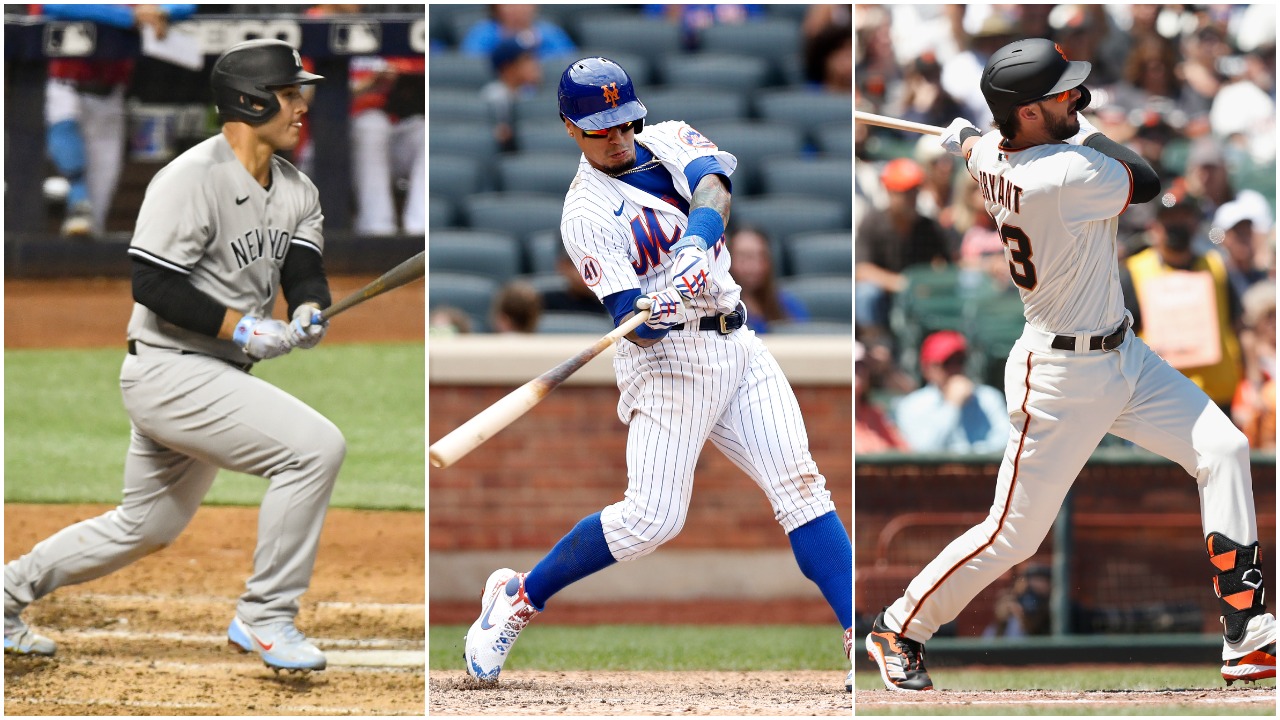 As heartbreaking as it was for Cubs fans to watch Rizzo, Baez, and Bryant leave town, each of the moves made sense. As mentioned, all three will be free agents when the 2021 season comes to a close. And with no real shot at the postseason and no guarantee that any of the three will re-sign, Chicago obviously chose to get some solid prospects instead of getting nothing. But while all three may not come back, maybe one does end up returning.
One would think Rizzo would be the cheapest option as he's the oldest of the three at 31 years of age (he'll be 32 on August 8). He can still produce at a high level, and his veteran leadership will be essential once the young prospects the Cubs received in these trades get to the big leagues.
Baez made no secret of the fact that he wanted to play alongside Francisco Lindor and could choose to sign with the Mets on a long-term basis now that he's gotten his wish, assuming New York wants to pay him anyway as he can still be inconsistent at the plate. If the Mets pass, the Cubs could try to jump back in and grab him. But that's assuming they don't look at other options at shortstop themselves.
Bryant seems the least likely of the three to return to the Cubs, partly due to him being a client of Scott Boras, who loves driving up the price on his guys. He's going to command the most money of the trio, and if Chicago is truly in a rebuilding phase, it likely wouldn't be able to give Bryant what Boras will ask for.
For now, Cubs fans will have to sit and watch these three guys take a run at the postseason wearing different uniforms while they revert to the phrase they thought they were done with: maybe next year.
Stats courtesy of Baseball Reference