Javier Baez Should Benefit Greatly From the Mookie Betts Deal
Major League Baseball is taking center stage this week as the 2020 season finally gets underway this Thursday night. The Chicago Cubs will open their 60-game campaign the following afternoon at Wrigley Field against the Milwaukee Brewers and Javier Baez couldn't be more excited.
The Cubs' All-Star shortstop has never hidden his love for the game and it's certainly easy to see on the field. He's become one of the most exciting players to watch in all of Major League Baseball over the past few years and he just looks like he's having so much fun each and every time he steps on the diamond.
While his main focus is on the upcoming season, Javier Baez certainly can't escape the fact that he's going to get a big contract very soon. Whether or not it's with the Cubs remains to be seen, but he certainly had to absolutely thrilled when he saw the contract that Mookie Betts signed with the Dodgers.
Javier Baez is set to become an unrestricted free agent after next season
With Javier Baez eligible for free agency following next season, the Chicago Cubs need to be feeling some sense of urgency to get a long-term extension done. The two sides engaged in talks this past offseason but couldn't come to terms and settled on a one-year/$10 million deal to avoid arbitration.
Baez is again eligible for arbitration ahead of next season but after that, one of the best young players in the game could hit the market in his prime and that has to be a scary thought for Cubs fans that want to see the two-time All-Star play his entire career on the North Side, something that Javier Baez himself wants as well.
If only things were that simple.
The Cubs are going to have some tough decisions to make
Javier Baez won't be the only big name that could hit the market following the 2021 season. Former NL Rookie of the Year and Most Valuable Player Kris Bryant is eligible to become a free agent after next season as well, as are Kyle Schwarber and Anthony Rizzo.
Sure, the Chicago Cubs have a lot of money but every single one of those guys is going to want to get paid and there just may not be enough money to go around, especially with high-priced players such as Jason Heyward and Yu Darvish locked in through 2023. The Cubs also recently extended Kyle Hendricks through 2023 with a vested option for 2024.
So which of the big names above do the Cubs want as the face of the franchise for the next decade? Unless Baez, Bryant, Schwarber, and Rizzo all take some kind of discount, it's highly unlikely that all of them are on the roster two years from now.
Coming off the best two years of his young career, Javier Baez has to be at the top of the list, seeing as how it looks as if the Cubs were looking to unload Bryant in the offseason anyway. The Ricketts family might now be kicking themselves for not getting an extension done as the price tag for Baez might have gone way up after what transpired on Tuesday afternoon.
Javier Baez should benefit nicely from the Mookie Betts deal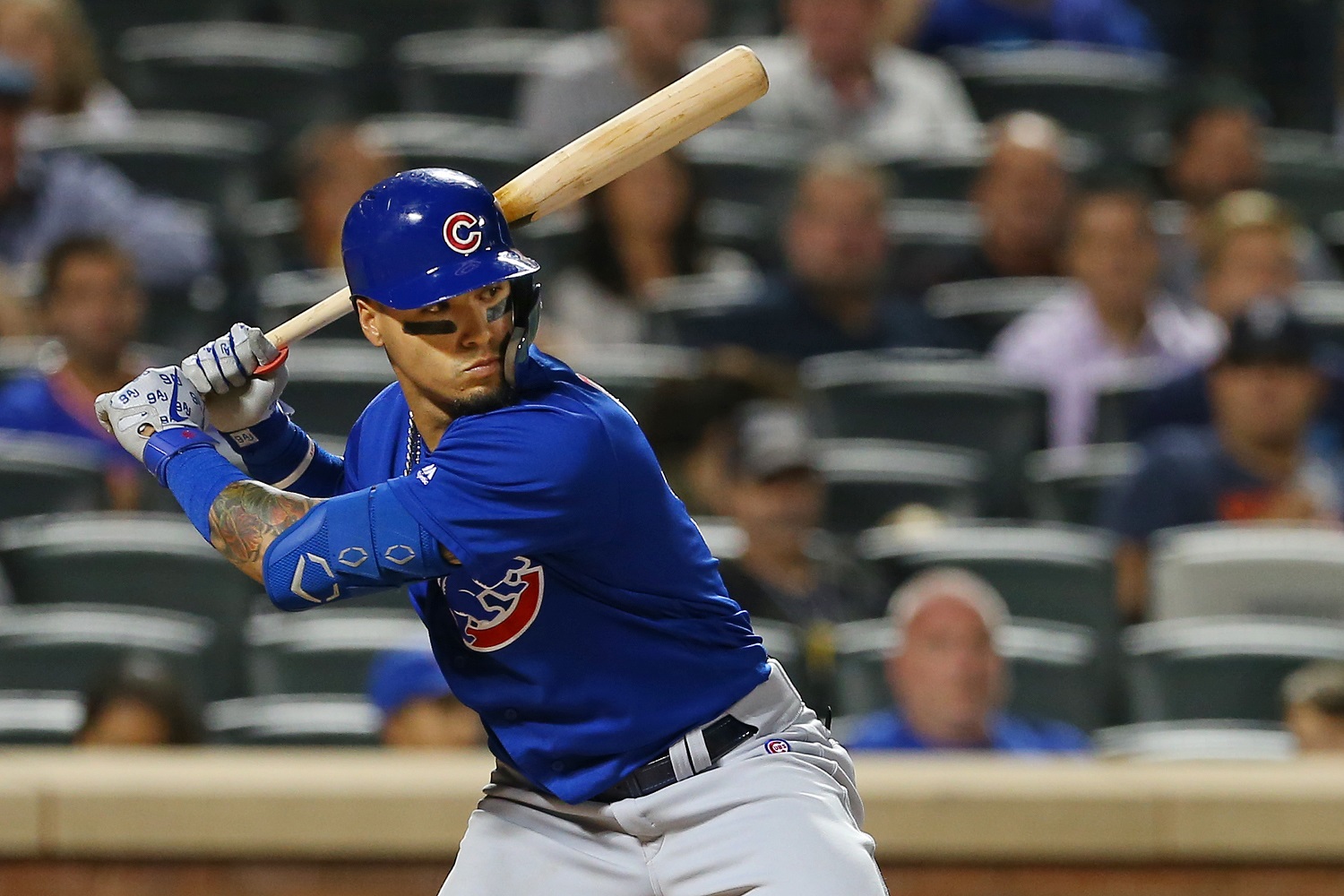 Again, while he says he's only focused on this season and not about any kind of extension, Javier Baez had to notice what happened with Mookie Betts on Tuesday.
Betts had only this year remaining on his contract and was set to hit free agency following this season. But the LA Dodgers made sure that didn't happen and signed the former AL MVP to a 12-year/$365 million extension. Tack that on to his current deal and he's locked in for the next 13 years to the tune of $392 million.
Let's get this out of the way. Nobody is expecting Javier Baez to get a 13-year deal worth $392 million. But given his numbers as compared to those of Betts, he certainly might be looking at something in the range of $280-$300 million. 2019 was Baez's fourth full season with the Chicago Cubs. Over those four years, his season averages are a .280 batting average, 25 home runs, and 83 runs batted in. In those same four years, Mookie Betts has hit .304 and averaged 29 home runs and 94 runs batted in.
Yes, the difference in batting average is big. But Betts also hit a crazy .346 in 2018 so a lot of the disparity comes from that. But the other two stats are very close. Over the course of a regular 162-game season, with those averages, Betts would hit 1.5 more home runs per month and drive in 1.83 more runs. So that's not that much of a difference.
Again, nobody is saying that Javier Baez is Mookie Betts but the two are much more similar than people might think. And it certainly can't be forgotten that, like Betts, Baez plays amazing defense but does it at a much tougher position.
While contract talks might be on hold for now, this conversation isn't going to go away. The Dodgers did what they thought was best by not letting Mookie Betts hit the open market. Now the Cubs have just one offseason to make the same decision about Javier Baez.
*All stats courtesy of Baseball-Reference