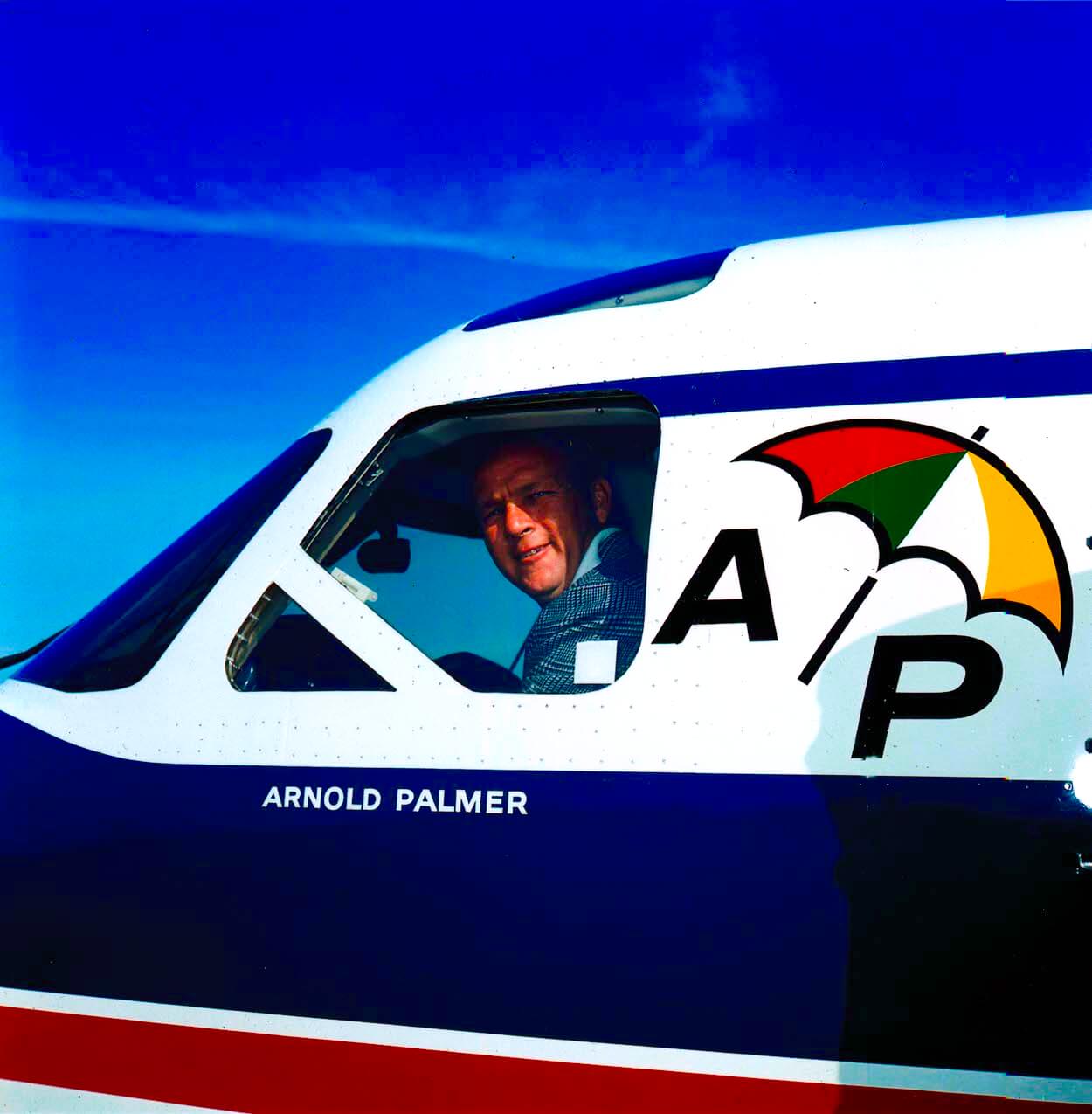 Arnold Palmer Owns an Impressive World Record That Has Nothing to Do With Golf
Arnold Palmer holds the world record for the fastest trip around the world in a plane.
Arnold Palmer made three genius decisions in his life. The first was marrying the love of his life, Winnie, in 1954. The second was joining the PGA Tour in 1955, where he went on to win 62 tournaments and seven major championships. And the third genius decision was learning how to fly an airplane in 1956.
Palmer became such a skilled pilot that he began flying from tournament to tournament in his own plane. His competitiveness on the course even seeped into his love of flying, so much so that the legendary golfer set a world record in 1976 by circumnavigating the globe in less than three days.
Arnold Palmer loved flying almost as much as he loved golf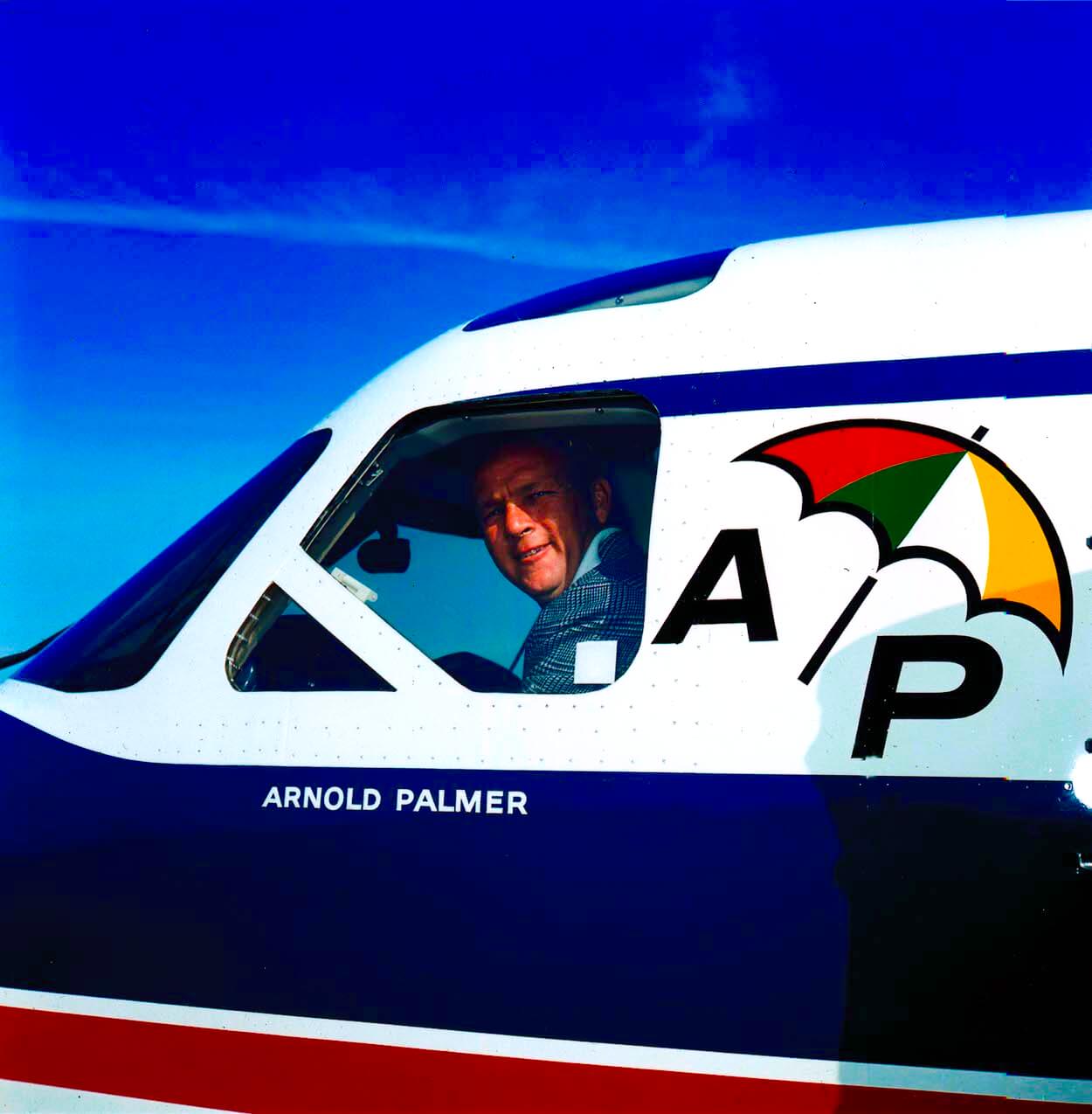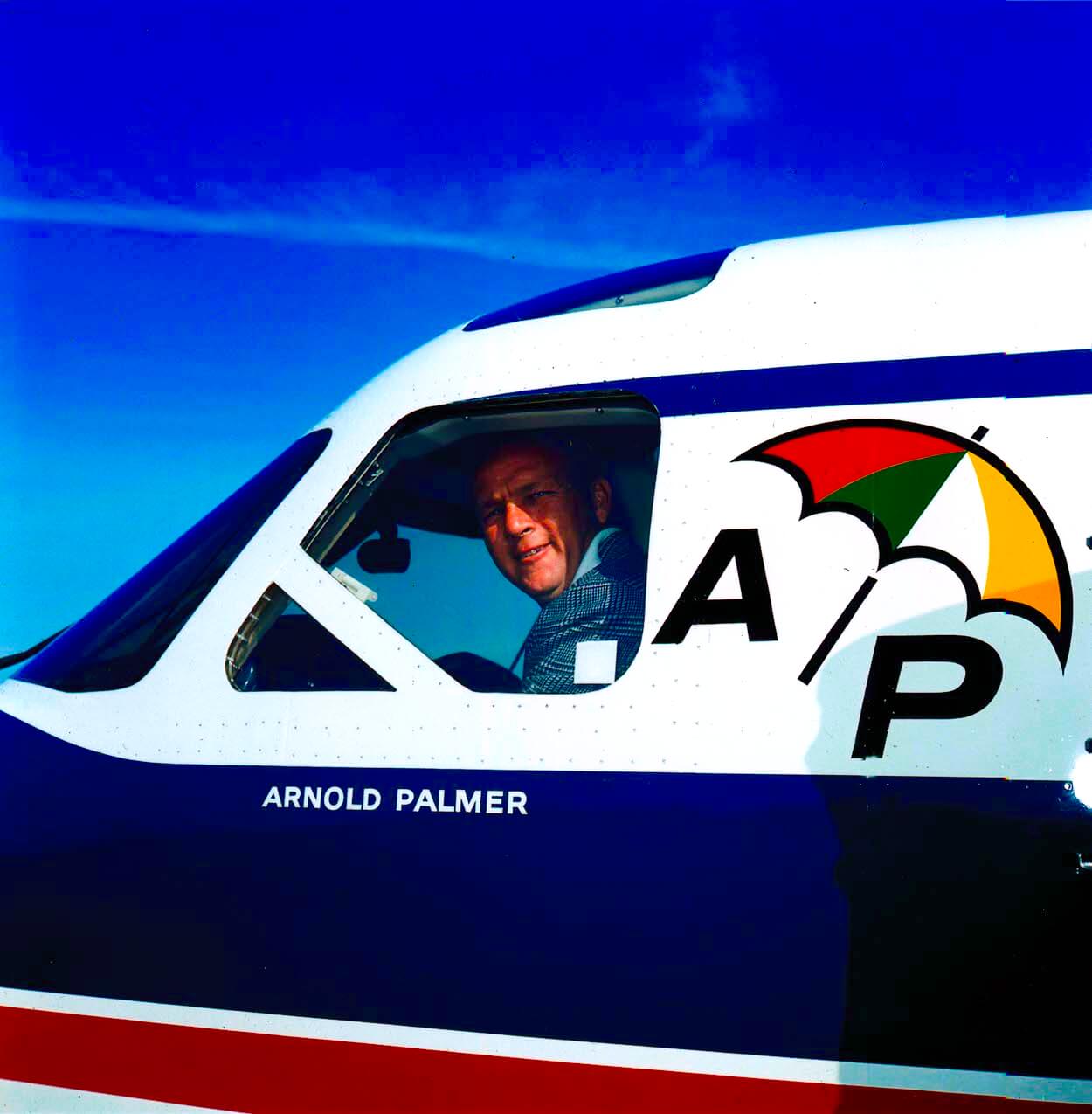 Palmer is known today as one of the most accomplished golfers in PGA Tour history. The Latrobe, Pa. native won 62 PGA Tour events over the course of 19 years, which puts him fifth on the all-time wins list. He's also tied with Sam Snead and Gene Sarazen for the seventh-most major championship wins in golf history (seven).
Although golf was Palmer's first love, flying was a close second.
Growing up, Palmer spent many of his days hanging out at the small airport near his hometown of Latrobe. When he turned pro in 1955 and learned how much travel is necessary for a PGA Tour player, he began taking flying lessons. In 1961, he bought his first airplane, an Aero Commander 500, and started flying himself to tournaments around the country.
In all, Palmer logged over 18,000 hours of flying in his life. He even credits his success on the PGA Tour to his ability to fly himself around the country.
"To put it quite simply, I could never have accomplished even half as much as I have in my golf and business careers over the last four decades without having my own airplanes," Palmer said, per ArnoldPalmer.com.
Arnold Palmer owns a world record that has nothing to do with golf
Palmer didn't just enjoy flying for the thrill of soaring through the air at 500 miles per hour. Because of his competitive nature, the legendary golfer also wanted to make his mark on the world of aviation.
So, in 1976, Palmer set out to become the fastest man or woman to circumnavigate the globe in an airplane. Along with co-pilots Jim Bir and Bill Purkey and journalist Bob Serling, Palmer flew a Learjet 36 around the world in less than three days. The crew took off from Denver on May 17, stopped in Boston, Paris, Tehran, Sri Lanka, Jakarta, Manila, Wake Island and Honolulu, and returned to Denver 57 hours, 25 minutes, and 42 seconds later to break the world record.
But Palmer didn't just break the world record. He shattered it. His 57-hour trip around the world beat the previous world record by 28 hours.
Arnold Palmer: a legend both on the golf course and in the skies.