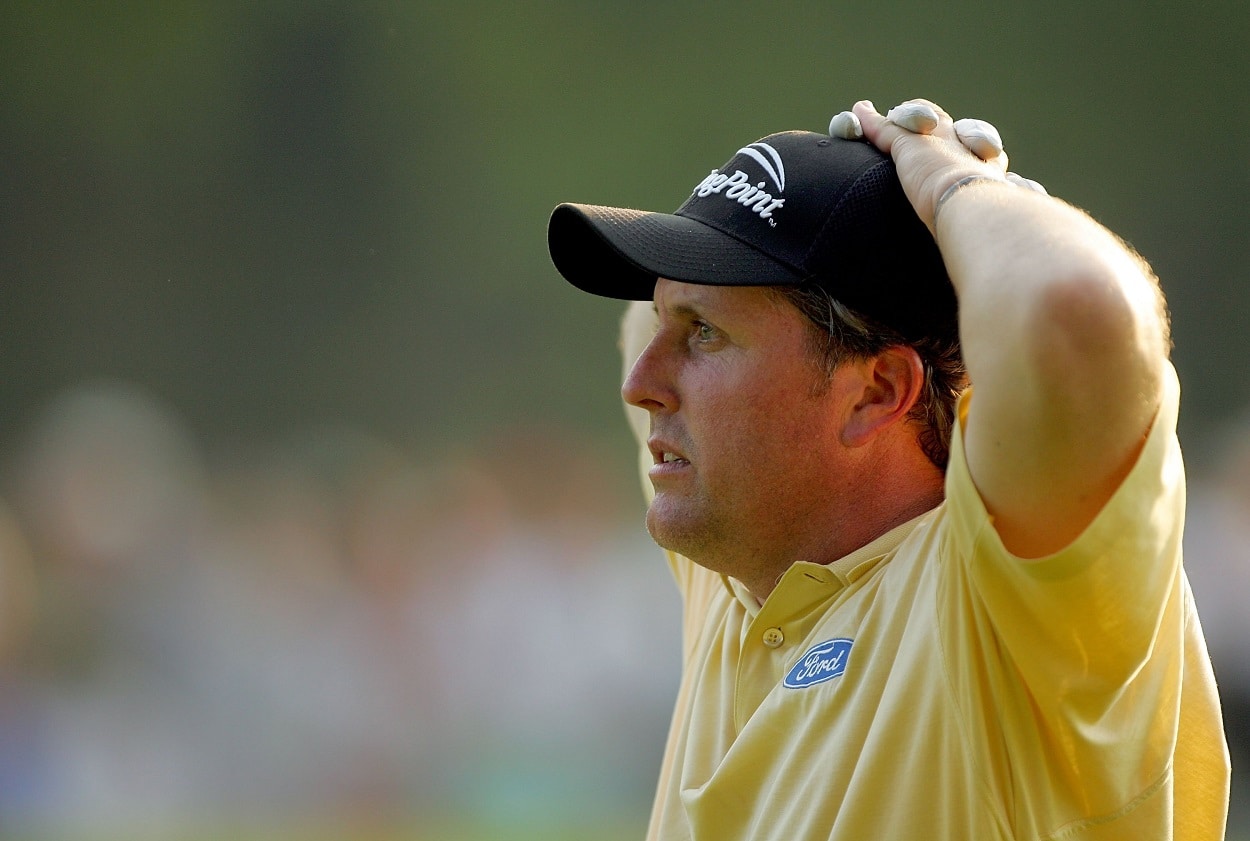 Which Golfers Have the Most Runner-Up Finishes in Major Championships?
A look at the golfers with the most runner-up finishes in major championships.
For every golfer who wins a major championship, there's another (or sometimes a group of others) who finishes in second place.
Some runner-up finishes look better than others. I mean, those who've lost by only a single stroke were obviously a helluva lot closer to adding a major championship to their resume than Ernie Els and Miguel Angel Jimenez were at the 2000 U.S. Open at Pebble Beach.
That, of course, was the tourney in which Tiger Woods set the record for the largest margin of victory in a major championship, beating runners-up Els and Jimenez by an incredible 15 strokes. Nonetheless, a runner-up is a runner-up no matter how many strokes behind you finish.
As for Tiger, in addition to his 15 major championship victories, he also finished second on seven occasions, well short of the all-time leader but still better than most. Yeah, you see what I did there. Also with seven runner-ups is J.H. Taylor, a five-time winner of The Open Championship.
Tied for fourth with eight runner-up finishes each are Greg Norman, Sam Snead, and Tom Watson.
And here's a look at the top three, the only three with double-digit second-place finishes in major championships.
3. Arnold Palmer — 10
The late, great Arnold Palmer is tied for seventh with seven major championship wins but sits in solo third with 10 runner-up finishes.
The King was a four-time runner-up at the U.S. Open (1962, 1963, 1966, 1967) and a three-time runner-up at the PGA Championship (1964, 1968, 1970), the one major that kept him from winning the career Grand Slam.
Palmer twice finished second at The Masters (1961, 1965) and finished one shot back of Kel Nagle at The Open Championship in 1960, his lone runner-up across the pond.
2. Phil Mickelson — 12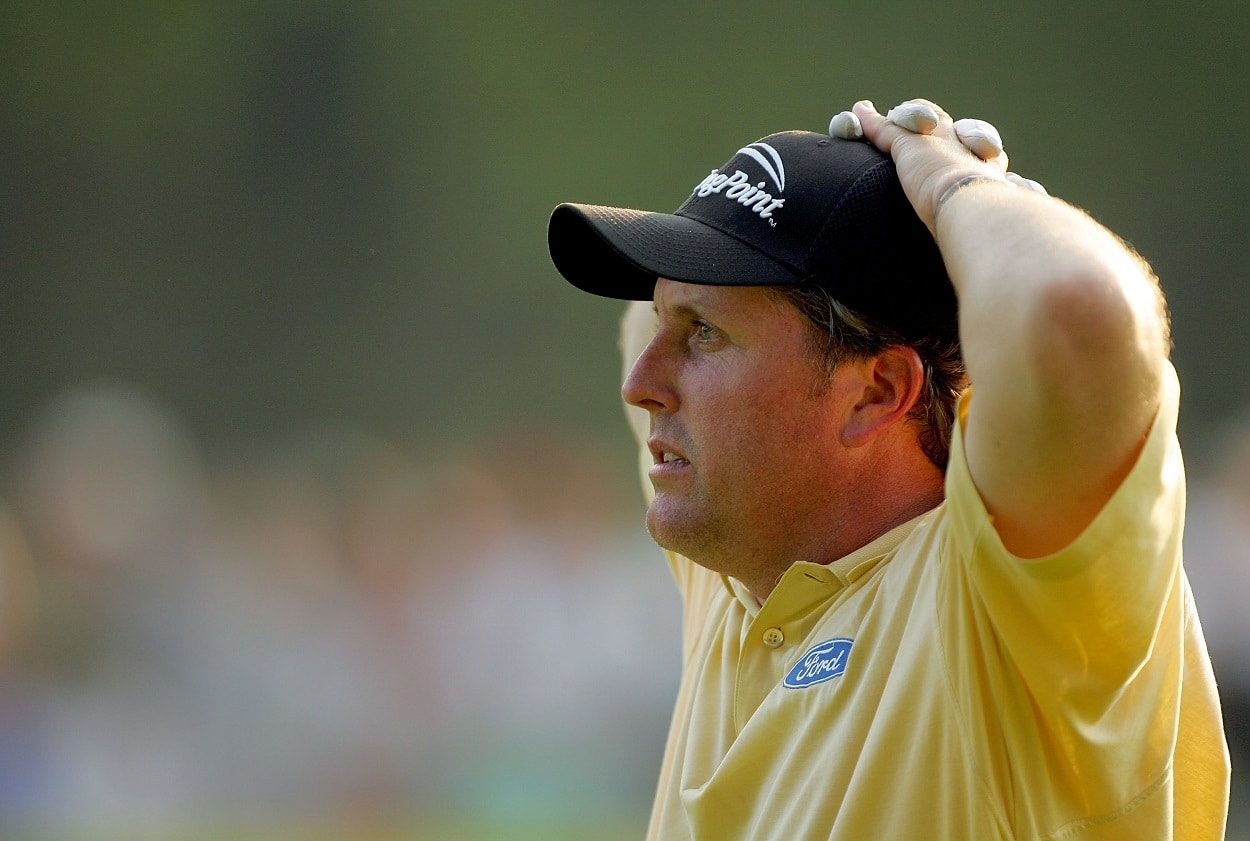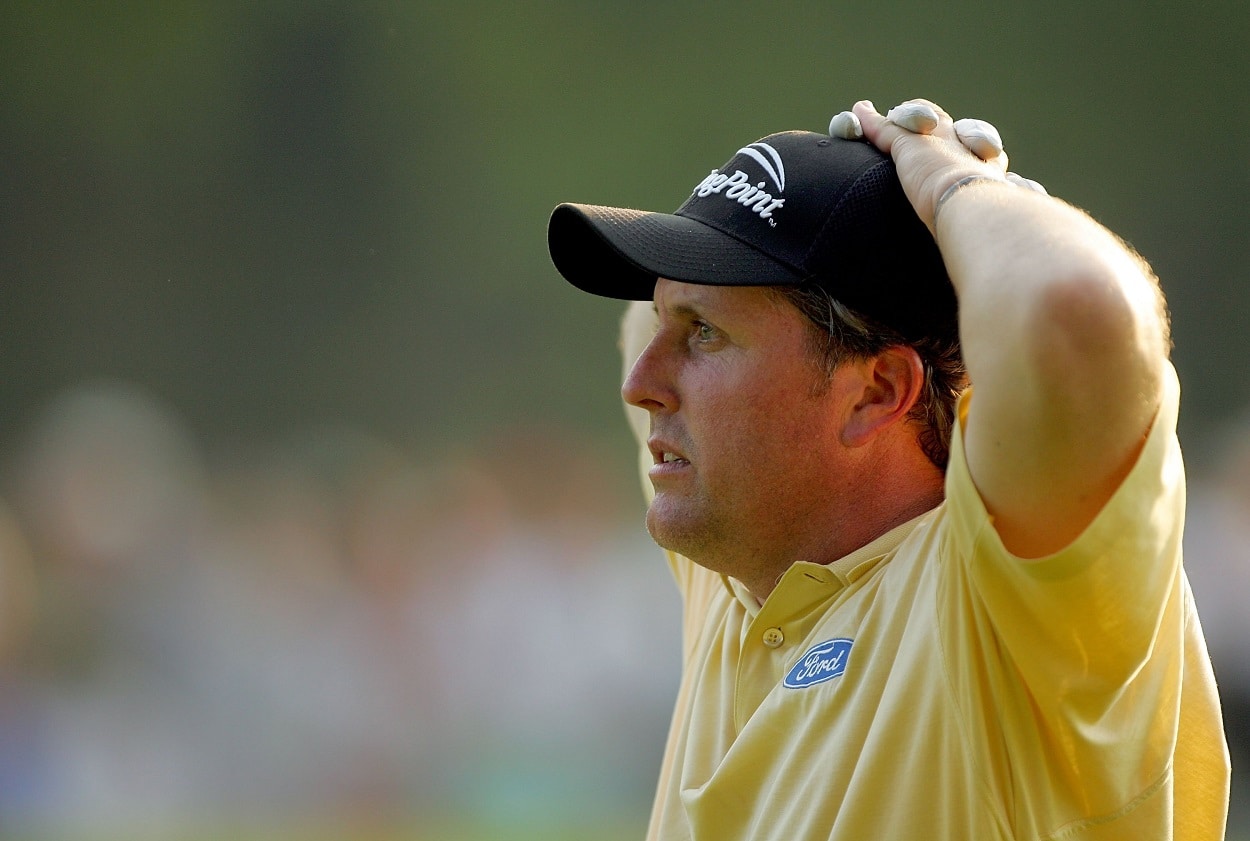 This list might as well be a U.S. Open leaderboard because Phil Mickelson is in second place on it with 12 major championship runner-up finishes.
Of those 11, a record six have come at the U.S. Open (1999, 2002, 2004, 2006, 2009, 2013), most in heartbreaking fashion. Lefty also has two second-place finishes each at the PGA Championship (2001, 2014), The Open Championship (2011, 2016), and The Masters (2015, 2023).
1. Jack Nicklaus — 19
Just as he's the all-time leader in major championship victories with 18, Jack Nicklaus also leads the way in runner-up finishes with an astounding 19. It's bonkers that the Golden Bear could legit have 30-plus major wins to his credit had just a few shots or putts gone differently here and there, isn't it?
Nicklaus had a record seven second-place finishes at The Open Championship (1964, 1967, 1968, 1972, 1976, 1977, 1979) and four each at The Masters (1964, 1971, 1977, 1981), the PGA Championship (1964, 1965, 1974, 1983), and the U.S. Open (1960, 1968, 1971, 1982).
That first one at the U.S. Open was as an amateur. Nicklaus lost by just two strokes that week at Cherry Hills to Arnold Palmer, kicking off their famous rivalry.
Let me drop one more stat here just to show you how incredible Jack was in his prime. Starting with that 1960 U.S. Open and ending with his 18th and final major championship win at the 1986 Masters, Nicklaus made exactly 100 major starts. He only finished outside the top 10 in 31 of them. And 14 of those were in 1980 or after. Of the 40 majors played in the 1970s, Nicklaus only finished outside the top 10 five times. Just ridiculous.
He tacked on four more top-10s after major win No. 18 to finish with 73 for his career, 25 more than Sam Snead, who sits in second with 48. Jack's last top-10 at a major was as a 58-year-old at the 1998 Masters, where he finished tied for sixth.