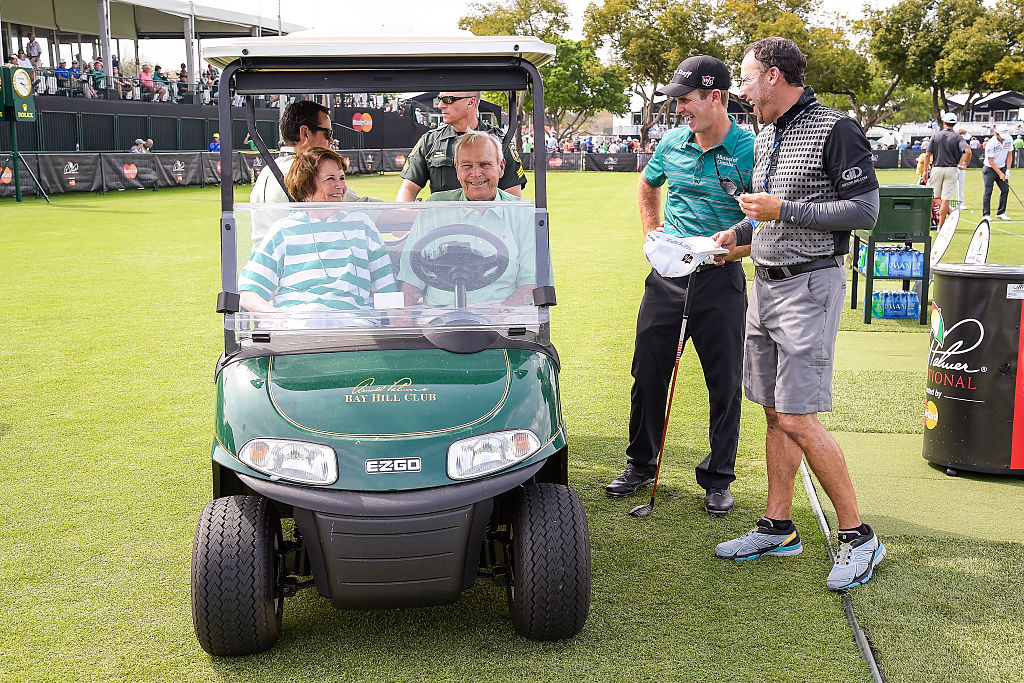 What Was Arnold Palmer's Net Worth at the Time of His Death?
The PGA star had a stretch of dominance no others matched. Both his golf career and lucrative businesses helped Arnold Palmer's net worth.
Any list of the all-time best golfers must include certain names. Most analysts agree that the No. 1 and 2 spots belong to Jack Nicklaus and Tiger Woods. The No. 3 spot is less certain. Walter Hagen, Bobby Jones, and Sam Snead often get nominated. Yet in many fans' minds, Arnold Palmer clearly deserves the all-time bronze.
In terms of his career win total, Palmer falls behind both Nicklaus and Woods. Yet for a stretch of years in the mid-20th century, he put together a stretch of dominance no other golfer has matched. Let's look at Palmer's golfing career and business interests, which both contributed to his net worth.
Arnold Palmer's golf career
A 25-year-old Palmer turned pro in November 1954. His first tour win came the following year at the Canadian Open. More wins followed in the next couple of years, as Palmer continued to raise his status in the game. Then, in 1958, he experienced his first majors victory at the 1958 Masters Tournament.
Over the next several years, Palmer lit the golf world on fire. Between 1958 and 1964, he won the Masters four times — a feat only Nicklaus and Woods have ever been able to duplicate. Palmer also won three other majors during those six years. The stretch from 1960 to 1963 was an especially prolific one, as he chalked up 29 total victories.
Palmer won at least six events in each of those four years, placing him in unrivaled territory. Neither Nicklaus or Woods ever put together a four-year stretch with at least six wins in each year. In recognition of his dominance, Palmer took home PGA Player of the Year honors in 1960 and 1962.
When all was said and done, he chalked up a total of 62 PGA tour victories. This mark falls short of both Nicklaus' 73 career wins and Woods' current total of 82 career wins. Palmer had a tough break; he spent a lot of his best years playing against a prime Nicklaus. As a result, Palmer finished as runner-up in 10 majors. Nonetheless, his career easily ranks among the greatest in golf history.
Palmer's business interests
Palmer didn't technically retire until 2006. He was a regular participant in the Senior PGA Tour starting in its inaugural 1980 season. Yet from the time he passed his prime in the early '70s, Palmer began branching out into a variety of business interests. Not surprisingly, many of those focused on the golf world.
Palmer owned several country clubs and golf courses around the U.S. He was also a prolific designer of courses around the world. According to one estimate, he was responsible for designing more than 300 courses across 25 different countries. Among those was the first modern golf course built in China, which opened in 1988.
Palmer owned several car dealerships, specializing primarily in Buicks and Cadillacs. Long known for his preferred drink of half-lemonade and half-iced tea — a drink known appropriately enough as the Arnold Palmer — the active entrepreneur partnered with AriZona Beverage Company in 2001 to sell a canned version featuring both his name and face.
Arnold Palmer's net worth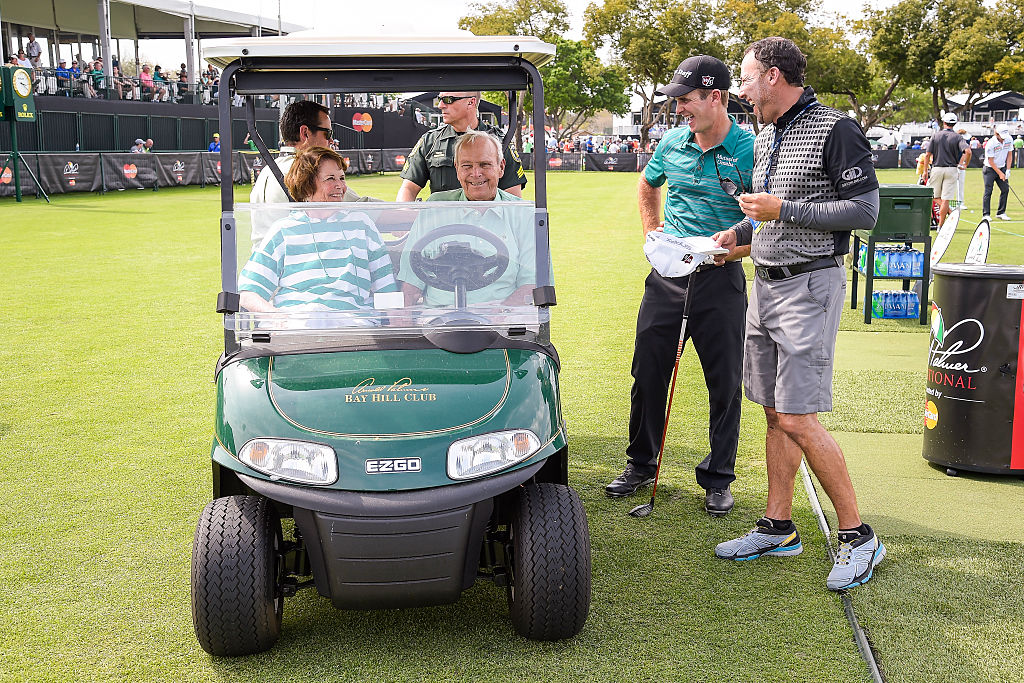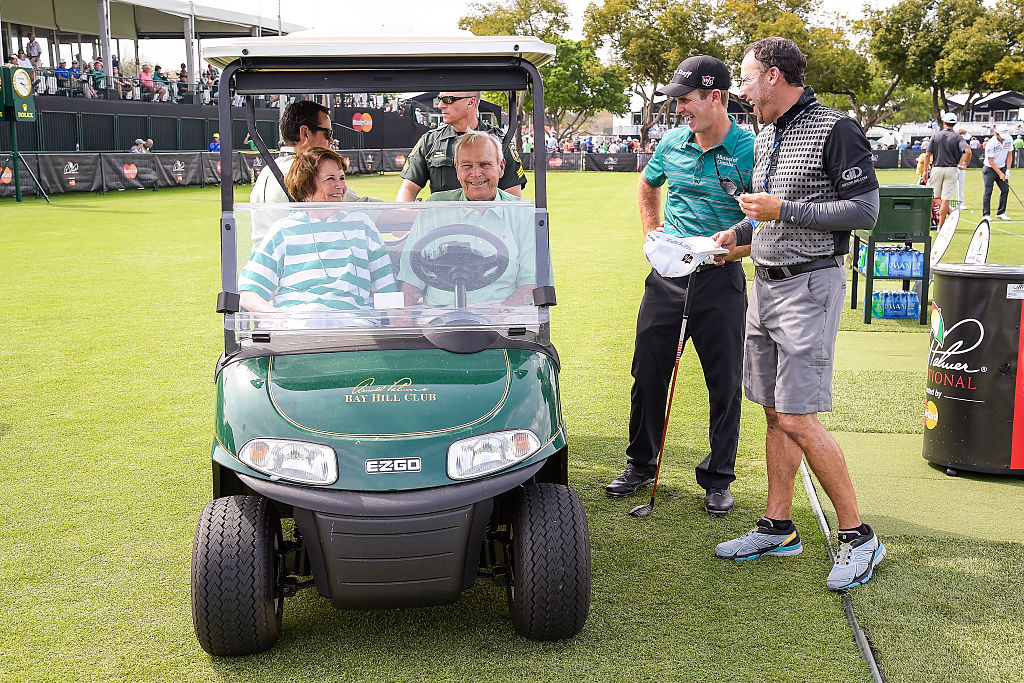 Between his professional golf career and business interests, Palmer earned a lot of money over the course of his life. In fact, according to Forbes' estimate, his combined golf and business revenue brought him $1.3 billion. At the time of his death in 2016, Arnold Palmer's net worth was estimated at $875 million.
Even death can't slow down the earning power of a sports star as popular and lucrative as Palmer. In 2017, Forbes reported that his estate earned $40 million in the first year following his death. This figure made him the second-highest-paid dead celebrity, behind Michael Jackson.