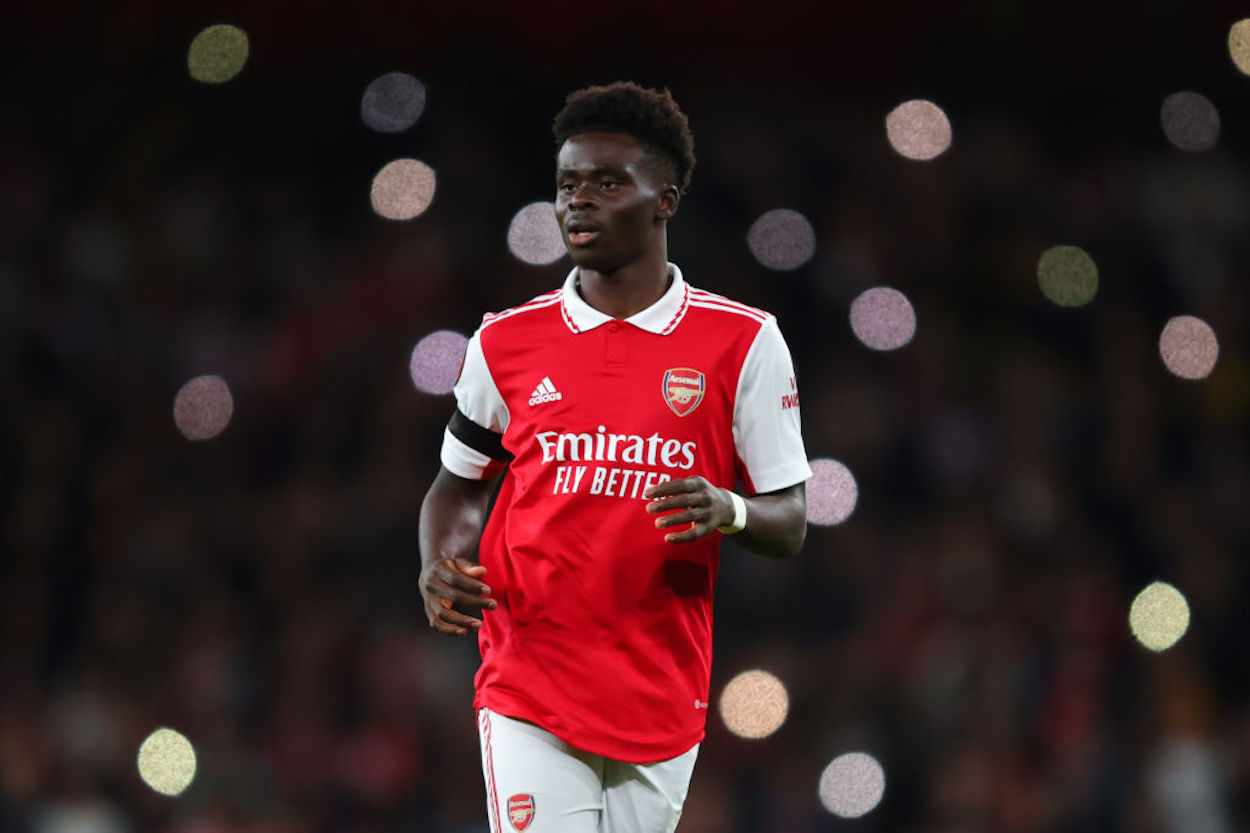 Arsenal's Adidas Extension Is More Significant Than You Think
Arsenal's Adidas extension will keep the Gunners looking good, but it could also have on-pitch
On Arsenal Twitter, there's a running joke that the club is more of a fashion brand than anything else. Whenever things are going poorly, it seems, the Gunners take to social media and release a new kit, training top, or other piece of merchandise. And while things probably coordinated to that degree, there's likely an element of truth behind the quips. Modern soccer, after all, is an incredibly commercialized affair.
Like it or not, Arsenal's presence in the world of (sports) fashion probably won't be fading any time soon. The club extended its contract with Adidas, meaning there should be more high-quality kits in the pipeline. Beyond that, though, the deal (and its financial compensation) will also affect the club's footballing future.
Arsenal's Adidas extension will reportedly come with some serious financial rewards
After leaving Puma, Arsenal's return to Adidas felt like a breath of fresh air for supporters. The two parties apparently shared the sentiment, as they agreed to extend their working arrangement. The initial contract was supposed to expire after the 2023-24 campaign, but the extension will keep the brands together until 2030.
Upon first blush, it's easy to focus on the kits and nothing else. Adidas' work with Arsenal has featured a combination of references to old kits and new looks, and they've all been popular with the supporters. There's something else to consider, though: the finances.
In a Twitter thread, Łukasz Bączek, who football.london describes as a "marketing expert," laid out some of the reported details. The value of the deal will reportedly increase by £15 million (just under $16.8 million, as of 10/7/2022). That amount is supposedly "guaranteed," with the club also receiving some royalties as part of the deal. Beyond that, there are also financial bonuses built in should Arsenal win the Premier League, Champions League, or FA Cup.
If nothing else, the North London club has used its current leverage — the squad is young, exciting, and, most importantly, playing well — to climb atop the food chain.
"The Gunners' new deal is currently the most valuable partnership in the Premier League when it comes to supplier of jerseys," Bączek wrote. "Arsenal reportedly received a significant advance for signing the contract itself two years before its end."
To be clear, the word "reportedly" is carrying a great deal of weight through Bączek statements. With that being said, though, it seems unlikely that Arsenal would have extended a contract so far in advance if there weren't some serious incentives to put pen to paper.
Arsenal are improving on the pitch, and it seems like the club's commercial department is catching up
Traditionally, Arsenal have been considered one of the Big 4/6 clubs. When it comes to overall financial might, however, the Gunners don't exactly stand toe-to-toe with their peers.
As the Swiss Ramble laid out in an insightful March 2022 Twitter thread, the North London club's financials weren't exactly rosy. While COVID-19 and playing matches behind closed doors obviously played a role in that reality, you still don't want to be falling behind your biggest footballing rivals.
"#AFC EBITDA (Earnings Before Interest, Tax, Depreciation & Amortisation), which strips out player sales & exceptional items, rose slightly from £41m to £43m, though much lower than 2017 £144m. Still 4th highest to date in Premier League, but less than half #MCFC, #MUFC & #THFC," one tweet explained. Other posts showed Arsenal sitting behind the rest of the big six in overall revenue and falling behind Tottenham Hotspur in both broadcasting and commercial revenue.
At the risk of attaching too much importance to a single deal, the Adidas extension seems like a step in the right direction. Rather than sitting on their hands and enjoying the good results, Arsenal's commercial department struck while the iron was hot and landed a Premier League-leading deal.
And while high-level finances might not be the most exciting, getting that side of the club in order will only help in the long run. Take Manchester United as an example. The Red Devils, for all their flaws, are a commercial juggernaut. That allows them to spend massive amounts of money and keep themselves afloat, however imperfectly.
Under Mikel Arteta and Edu Gaspar, we've seen an Arsenal capable of identifying talent, landing those players, and integrating those players into an exciting squad with a coherent way of playing. And while the club has spent a good amount of money in recent summers, imagine working with a bit more financial juice. Perhaps that would allow the Gunners to bring in one additional player during a summer window or mitigate the risks of chasing an additional signing during January.
Even if things don't materialize right away, the new Adidas deal suggest that Arsenal's entire operation is trending in the right direction; the football side of things isn't sprinting ahead on its own.
And, if nothing else, at least Arsenal be wearing sweet jerseys until 2030.
Like Sportscasting on Facebook. Follow us on Twitter @sportscasting19 and subscribe to our YouTube channel.