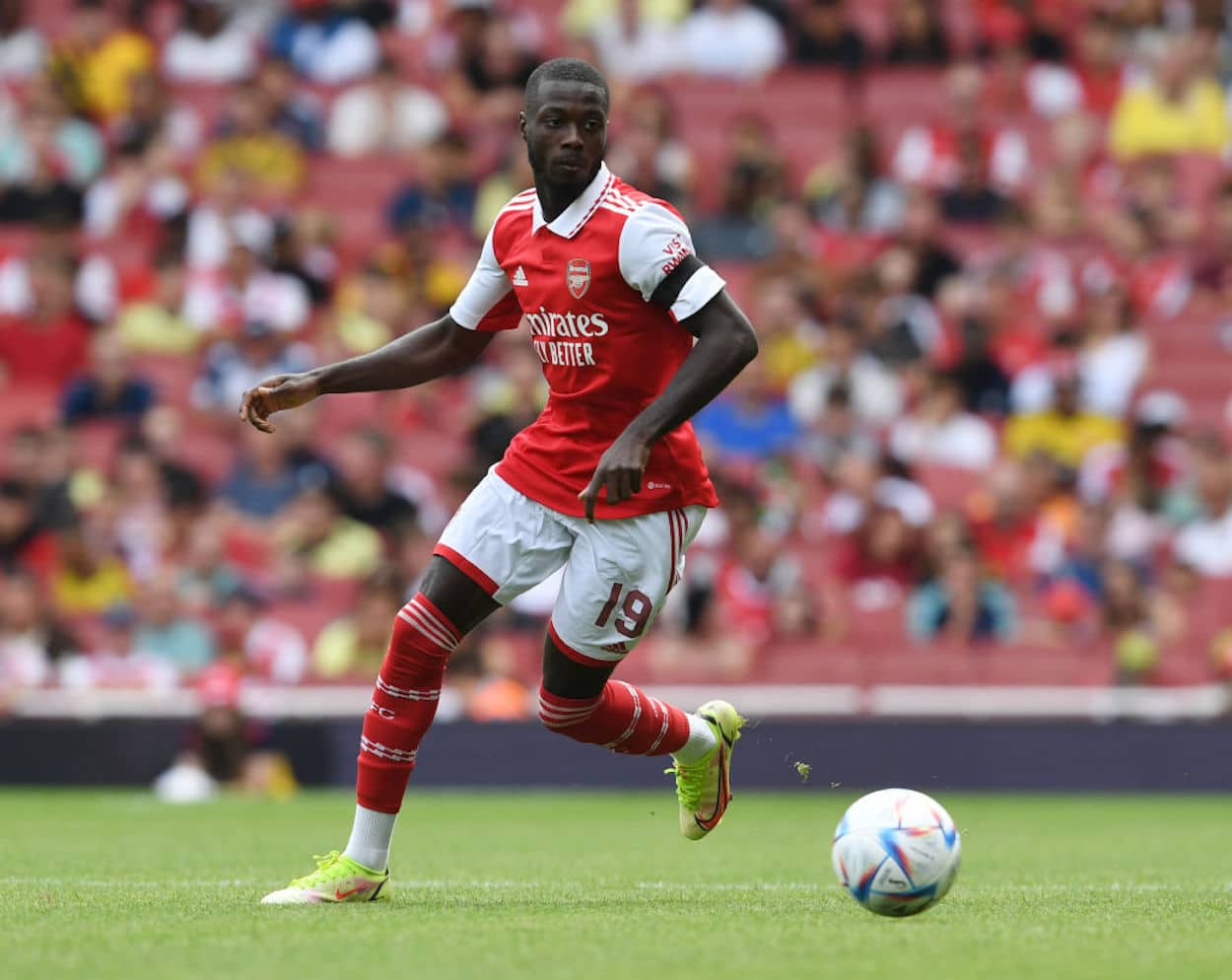 Arsenal Transfer Rumors: The Gunners Could Finally Take a Baby Step Toward Solving Their $87 Million Nicolas Pepe Problem
While Nicolas Pepe never lit North London on fire, Arsenal could finally be making progress on fixing their expensive mistake.
While it might seem like an eternity ago, Arsenal fans were thrilled when they landed Nicolas Pepe. The Ivorian had just exploded with Lille, and, despite the Gunners' issues, he had chosen to come to North London. He just had to settle, and, in theory, he'd take English soccer by storm.
That, of course, has not happened. Despite some moments of magic, Pepe never blossomed at Arsenal. Instead, he's slipped further and further down the depth chart with his massive $87 million transfer fee (as converted by Pro Soccer Talk during summer 2019) and wages hanging over the club. At this point, he's little more than an unhappy reminder of the mistakes from a previous regime.
The Pepe problem, however, may have taken a tiny step toward a resolution. According to reports out of France, Nice could be willing to take the winger on loan.
Nicolas Pepe could leave on loan, which would solve a few problems for Arsenal
When you consider Nicolas Pepe and his time at Arsenal, it's easy to fall into the sunk-cost fallacy and believe that the money has already been wasted. While that's true to some extent — it's unlikely that the North London club will recoup even a fraction of the initial transfer fee — that doesn't mean some smaller issues can't be solved.
Pepe is still earning wages — Spotrac pegs his weekly salary at roughly $168,939 — and that money is essentially being set on fire if the winger never gets off the bench. It's also tricky to improve the squad, especially in attacking areas, when you have a massive roadblock on the depth chart.
On a similar note, there's also a personal element to things. While Arsenal isn't a charity, there is a certain obligation to do right by the player. Pepe clearly never 100% fit in London, and he doesn't feature in the current regime's plans. Faced with that reality, not to mention the desire to avoid the return to a fractured, unhappy locker room, there's no reason not to at least try to facilitate a move.
With all of that in mind, Nice might be stepping in to help. Rumors have trickled out through various French sources, like GFFN (H/T Arseblog) and Nice Matin (as shared on Reddit), that OGC Nice would be interested in taking the winger on loan. Pepe, for his part, is reportedly open to returning to France.
That loan deal would raise a new question for Arsenal, though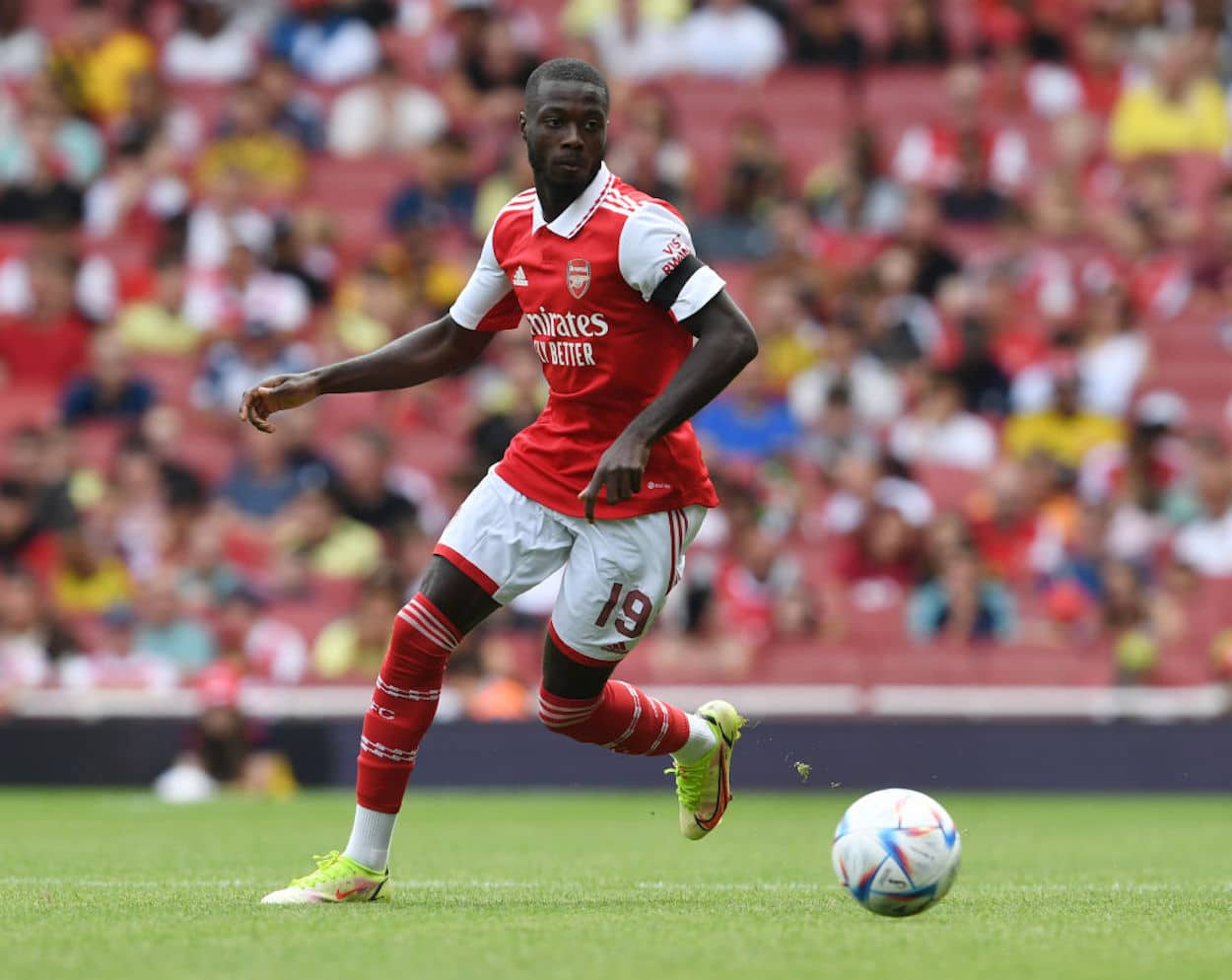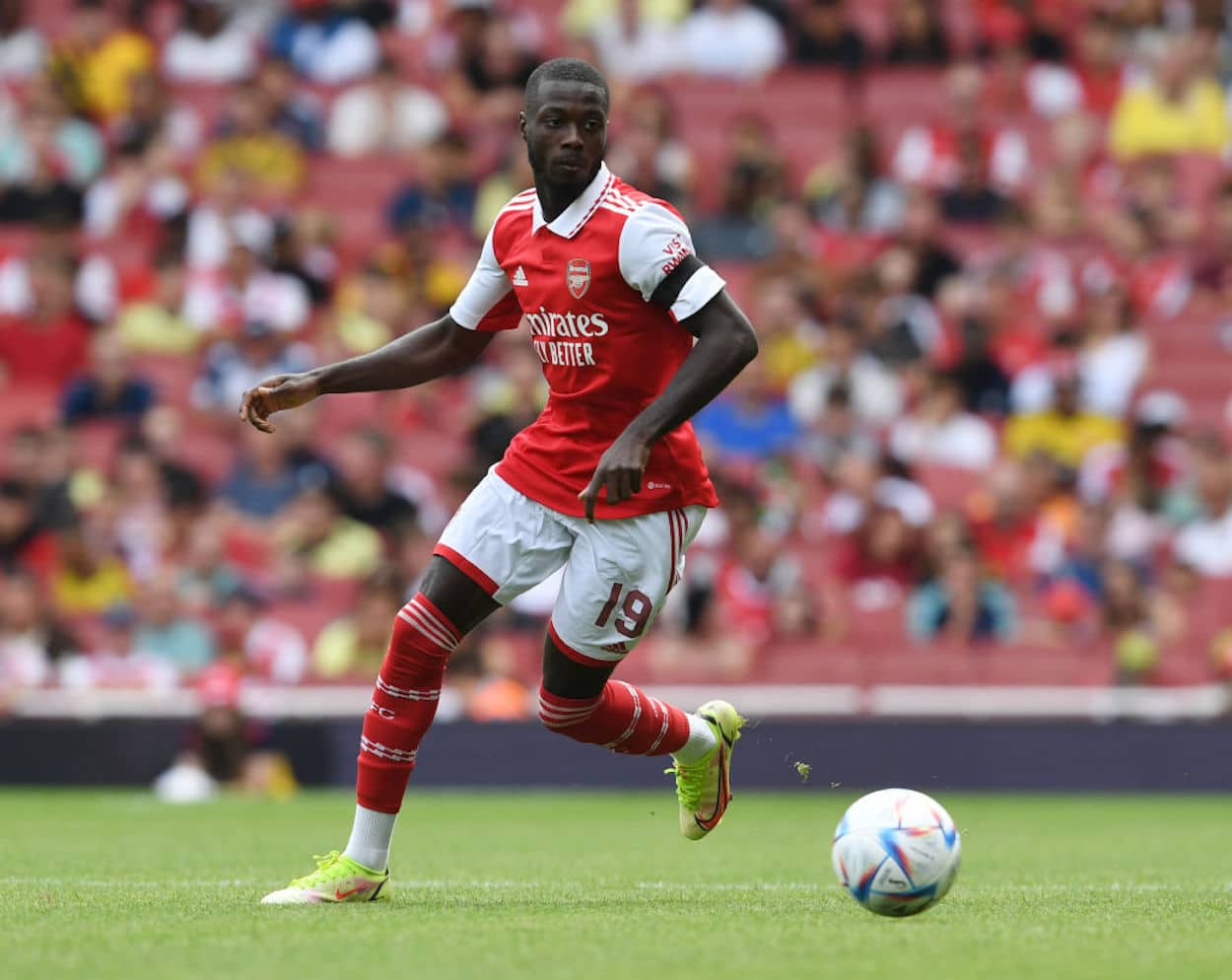 On the whole, getting Nicolas Pepe off the books for a year is probably worth the effort. In a best-case scenario, he recoups a bit of value for a hypothetical sale next summer. If nothing else, Nice will (presumably) be paying his wages and removing a potential chemistry issue. With that being said, though, a hypothetical Pepe loan would raise a new question for Arsenal: Who replaces him in the depth chart?
While it's easy to say that Bukayo Saka owns the right-wing role, it's simply impossible to play him there every match. Even if we set aside a potential injury or fatigue, especially in a compressed season featuring a winter World Cup, the Gunners are back in Europe this year. Saka can't play Europa League matches on Thursday and league matches on Sunday without a break. There needs to be a depth option.
Mikel Arteta could admittedly get creative — Gabriel Jesus, Gabriel Martinelli, Marquinhos, and Fabio Vieira can all operate from the right — none of those options are ideal. Playing either of the more established Brazilians there would deny them some much-needed rest; plugging Vieria or Marquinhos in is also a bit of a wild card, given that they're both relatively young and inexperienced. That would suggest that Arsenal need to do something to replace Pepe.
In fairness, Arsenal have been linked to wide forwards throughout the transfer window. We know they went after Raphinha, and rumors about Cody Gakpo and Yeremi Pino have made the rounds on social media. Although it could be tricky to convince a player to sign without a clear path to the starting role, Pino could fit the bill as more of a long-term project. The challenge then shifts to getting the deal done without blowing an exorbitant amount of cash or running out of time.
At this point, there's no reason for Arsenal to balk at moving Nicolas Pepe, even if it's only on a season-long loan. Just don't kid yourself into thinking that departure would be the end of the work.
Salary courtesy of Spotrac and converted to USD on 8/17/2022