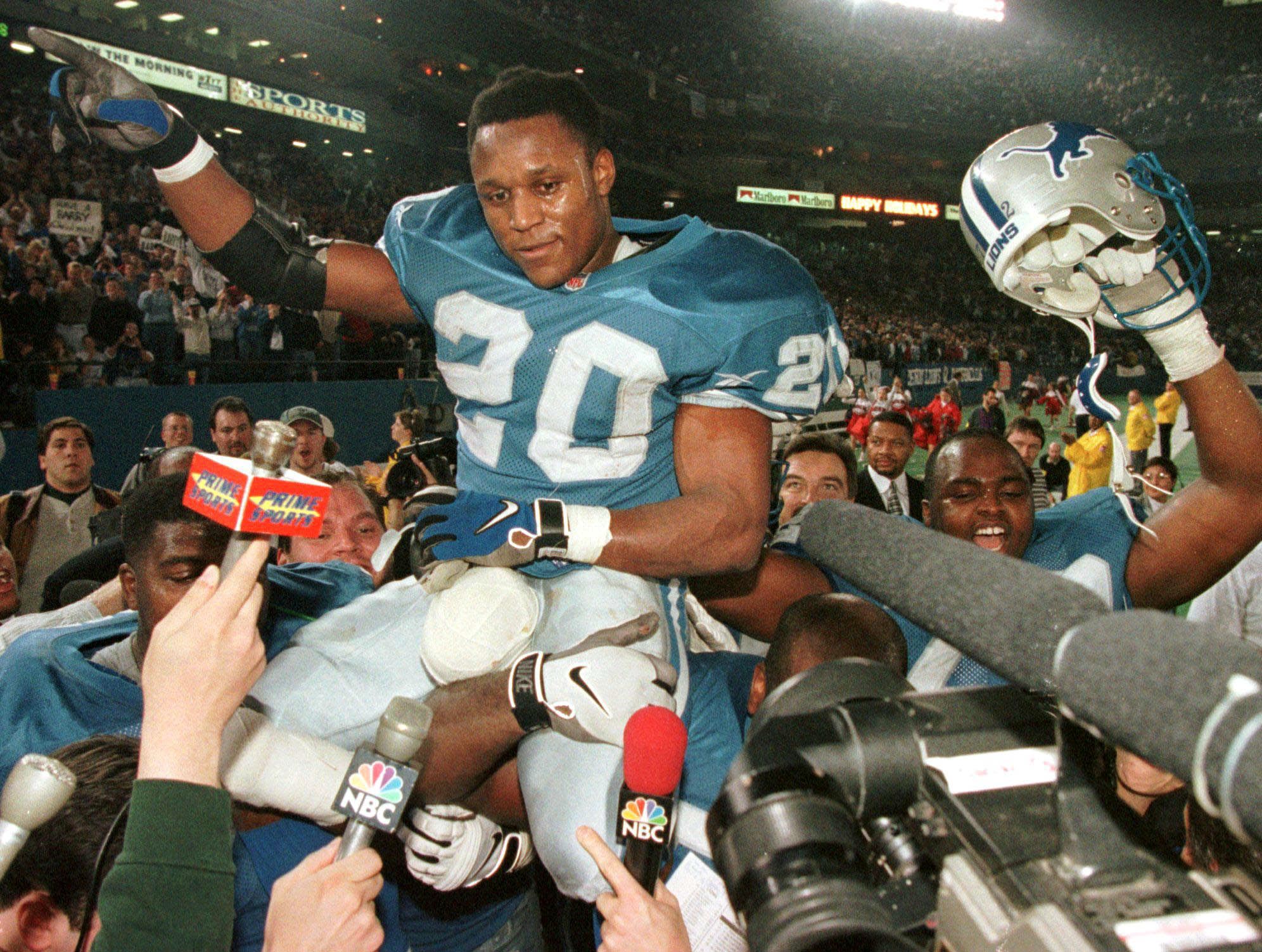 Barry Sanders Isn't the Only Legendary NFL Running Back to Retire Early
When a great NFL player retires in their prime it can be quite shocking. Barry Sanders is just one of many examples of this.
Far too often, legendary players stick around long after their prime. Think Brett Favre or Tom Brady. Every once in a while though, someone like Barry Sanders comes along and shocks the world by retiring at the height of their career. Early retirement is big news in the world of sports, but is it really all that uncommon for NFL running backs? 
The legendary Barry Sanders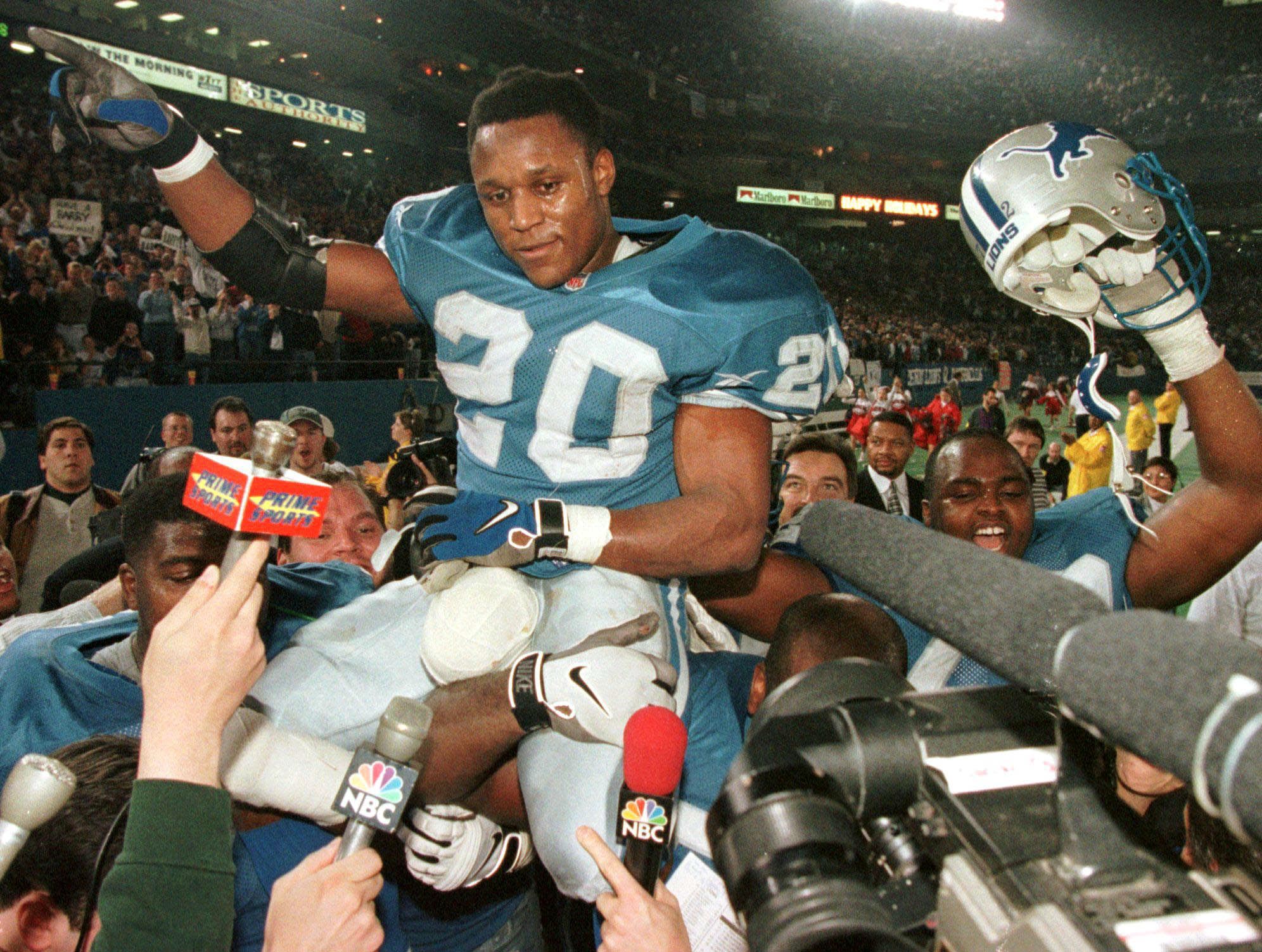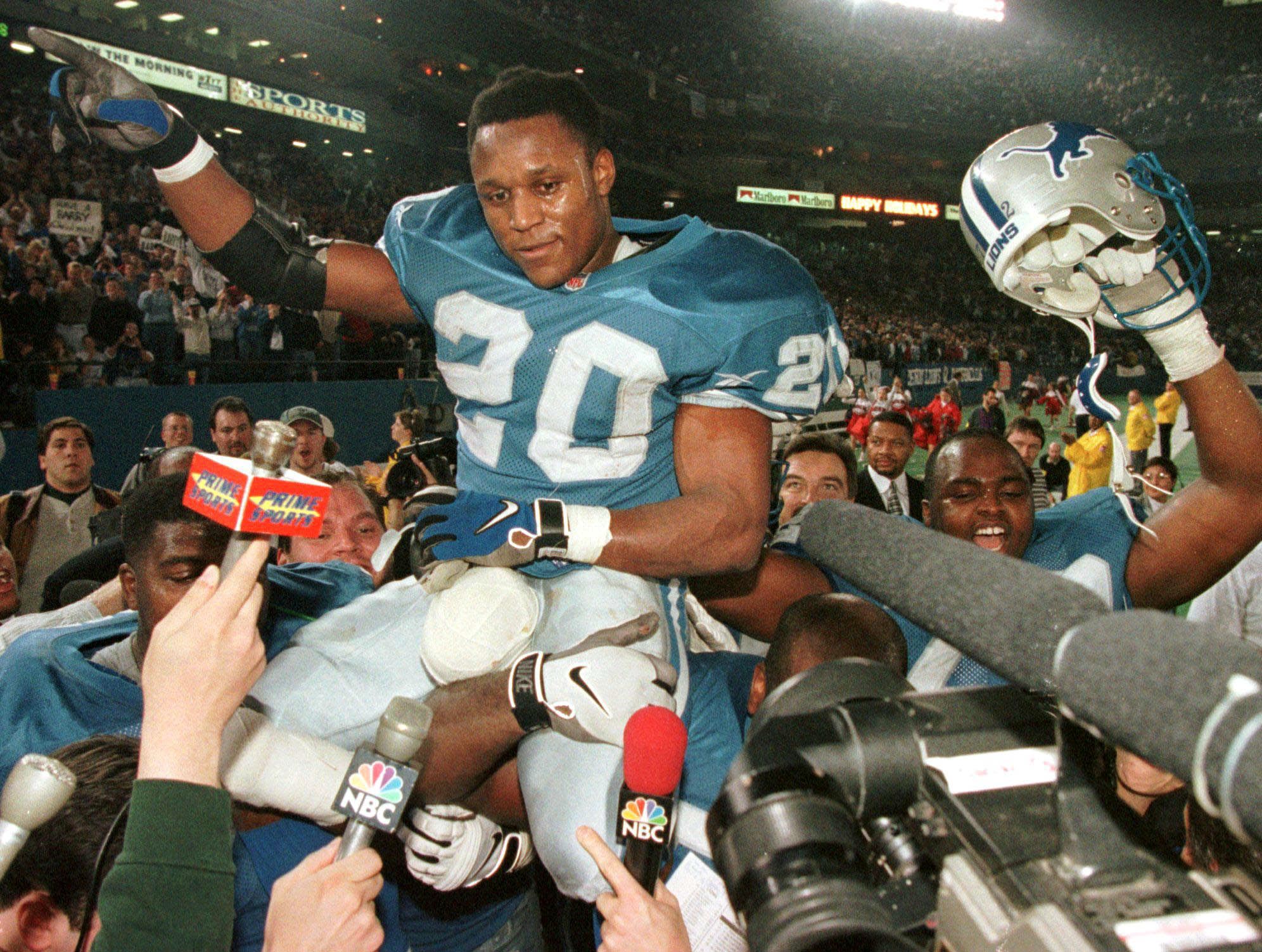 Sanders was what you might call an "unproblematic player." There was never any controversy surrounding him. He wasn't a showboat. There wasn't a shred of arrogance in his demeanor. Instead, he was one of the most humble, talented, and prolific running backs to ever play the game. 
Sanders came out of Oklahoma State in 1989. He played all 10 seasons of his career for the Detroit Lions, who had been a struggling, poorly managed team for decades. Sanders' brilliance changed that, giving the team a focal point to rally around. 
Over the course of his career, Sanders racked up a staggering 15,269 rushing yards and 99 touchdowns. What makes those stats even more incredible is the fact that he only had 41 career fumbles. For any stat nerds out there, that's 372 yards in between each. 
While the Lions never won a Super Bowl with Sanders, they did reach the playoffs six times during his tenure. He might not have given them a ring, but his presence gave fans hope. 
Early retirement
On July 27th, 1999 Sanders shocked the professional sports world by announcing his retirement after only 10 years in the league. According to Forbes, what it made the decision even more heartbreaking was that Sanders was only a few yards away from breaking Walter Payton's all-time rushing record. One more season would've sealed it for him. 
According to the aforementioned Forbes article, Sanders once said, "When everyone is out for statistics–you know, personal fulfillment–that's when trouble starts. I don't ever want to fall victim to that." 
What drove him to retire at such a critical point in his career? Was it an injury, concern for his own health, or something in his personal life? It was none of those things. "The reason I am retiring is simple: My desire to exit the game is greater than my desire to remain in it," said Sanders in his retirement announcement. 
Sanders was the lifeblood of the Detroit Lions in the '90s. His retirement shook football to its foundation. But when the rose-colored glasses finally came off, he was far from the only one to do so. 
A common trend
Turns out that early retirement is much more common than you might think, according to For the Win. Take legendary Chicago Running back Gale Sayers for example. After a series of knee injuries, Sayers decided to retire after only seven years in the league. His early retirement made him the youngest Hall of Famer in league history. 
Then there's Cleveland's Jim Brown, considered by many to be the greatest running back of all time. He made it until age 30 before retiring. 
Billy Simms, who was also a Detroit Lion, lasted only four years in the league despite an amazing performance. A crippling knee injury forced him into retirement in 1984. 
Terrell Davis, famous for his performance in back-to-back Super Bowl wins with the Broncos in '97 and '98, was also brought down early due to knee injuries. 
It's impossible to fully understand Sanders' logic for retiring so young. In subsequent interviews, he's been notoriously reticent about the subject. But like so many of his contemporaries and predecessors, the health concerns associated with being a running back may have played a role in his decision. 
All stats courtesy of Pro Football Reference