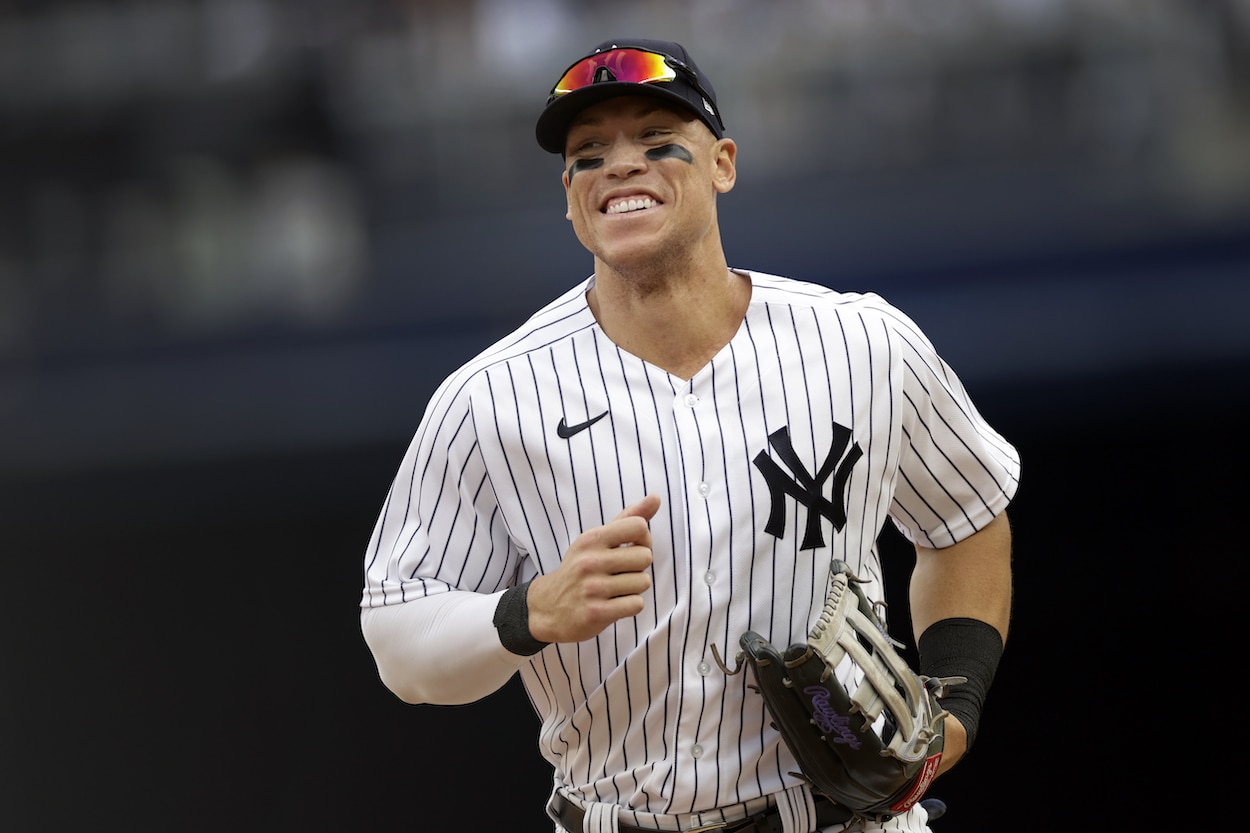 'Baseball 360' American League All-Star Selections: Aaron Judge, Mike Trout, Jose Ramirez, and More
Who joins Aaron Judge on the American League All-Star roster?
What matters most when determining selections for the MLB All-Star Game? Lofty statistics? Availability? Sheer force of narrative? Team success?
The best of the best usually blend all those factors together en route to representing their respective squads at baseball's Midsummer Classic, and the 2022 campaign will be no different. The first phase of voting is open through the end of June, but Baseball 360 host Mike Calendrillo doesn't subscribe to the notion that this should be a pure popularity contest.
Far from it, in fact.
Going position by position through the American League All-Star ballot on the latest episode, we're highlighting the true standouts of the season in progress.
Big names like Jose Ramirez, Rafael Devers, and Tim Anderson feature in the infield discussions, but the most compelling races may well come in the outfield. Aaron Judge, still hitting the cover off the baseball for the division-leading New York Yankees, may be one of the easiest selections in the history of the All-Star Game, but who should join him? Mike Trout, Giancarlo Stanton, George Springer, Kyle Tucker, Taylor Ward, Byron Buxton, and more all have compelling cases, and we're sorting through them to come up with the objectively correct answer.
Oh, and that's not all.
Shohei Ohtani, still mashing and throwing heaters for the Los Angeles Angels on a bargain salary, will likely get love at designated hitter from plenty of fans during the voting process. But is he the right choice? Could Yordan Alvarez, in the midst of a phenomenal season for the Houston Astros, do the unthinkable and displace the reigning AL MVP?
Watch the full episode of Baseball 360 up above, subscribe on YouTube for more (including our recent episode about Ohtani, Trout, and the struggling Angels), and make sure to leave a comment letting us know which stars grace your ballot.
Like Sportscasting on Facebook. Follow us on Twitter @sportscasting19 and subscribe to our YouTube channel.