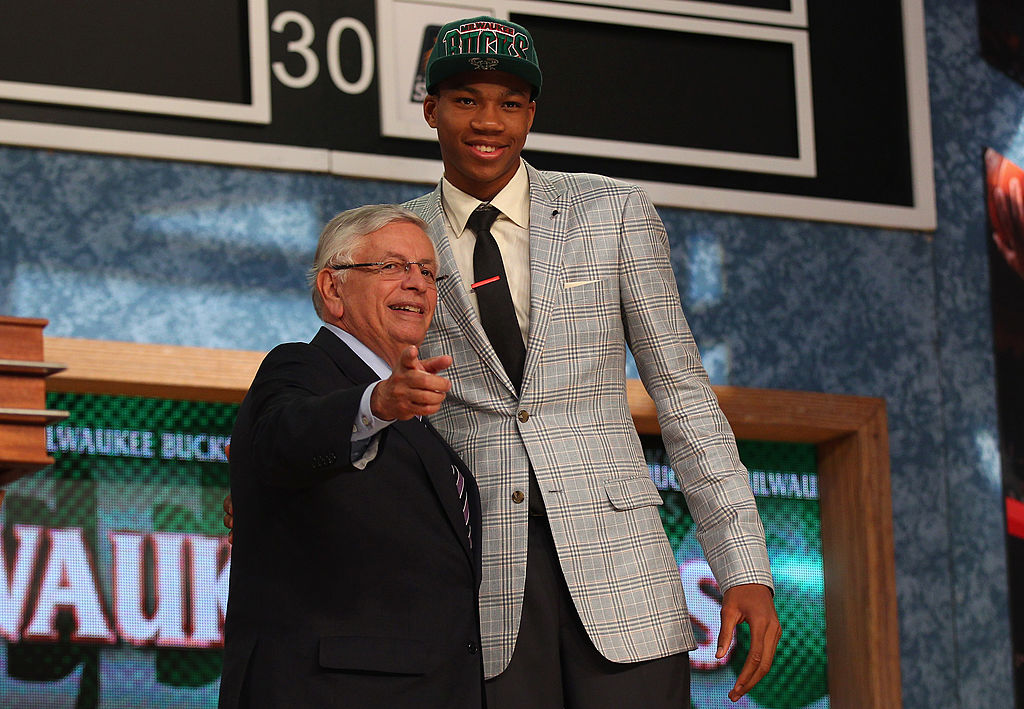 Who Went Before Giannis Antetokounmpo in the 2013 NBA Draft?
Giannis Antetokounmpo fall to No. 15 in the 2013 NBA draft, and these five teams have the most regrets not picking him.
Giannis Antetokounmpo has been one of the best players in the NBA for the last three seasons. He's a three-time All-Star, and he was the leading vote-getter in the Eastern Conference for All-Star votes this season. His play has entered NBA MVP territory, as he could become the first Milwaukee Bucks player to win the award since Kareem Abdul-Jabbar in 1973-74.

Antetokounmpo averaged 27 points and 12 rebounds per game during the regular season, and as the 2019 draft gets closer, we can only wonder how so many teams could have passed on such a transcendent player. Giannis Antetokounmpo fall to No. 15 in the 2013 NBA draft, and these five teams have the most regrets not picking him when they had the chance.

5. Minnesota Timberwolves — Trey Burke
The Timberwolves made a draft day deal with Utah to send No. 9 pick Trey Burke to the Jazz for Shabazz Muhammad and Gorgui Dieng (picks 14 and 21). Although he has had spurts of good play during his career, he hasn't been as good as expected since coming out of Michigan.

While he was a deep range threat in college, he's shot just 35% from behind the arc for his NBA career. Dieng turned into a solid rotation player for the T-Wolves, but Burke never suited up for Minnesota, and he's played for four teams during his career. Muhammad didn't play this season. Both the Jazz and the Timberwolves could have picked Giannis Anetetokounmpo, but considering the relative lack of success since the 2013 draft, Minnesota probably regrets it more.
4. New Orleans Pelicans — Nerlens Noels
A year after taking Anthony Davis No. 1 overall, the Pelicans had several options with the No. 6 pick in the 2013 draft. However, they struck a deal with the 76ers and took Nerlens Noel with the No. 6 pick, but they shipped him off to Philly for Jrue Holiday.

Noel has been an average player during his career, but he is nowhere close to being what Antetokounmpo brings to the table on a poor night. Had New Orleans selected Giannis, they would have arguably two of the top five players in the NBA today.

3. Charlotte Bobcats — Cody Zeller
Michael Jordan has made a lot of bad draft picks during his time as owner of the Charlotte Hornets, which had the Bobcats moniker at the time of the draft. However, this is one of the first real signs that Jordan may have been in over his head as he selected Cody Zeller with the fourth pick.

When a big man is selected that high in a draft, it usually means he had a monstrous college basketball season. Zeller averaged 16 points for Indiana, and he is a solid role player for the Hornets, but Jordan and the rest of the franchise have to be kicking themselves for passing on Giannis Antetokounmpo. Can you imagine the Greek Freak teaming up with Kemba Walker? The latter would have at least one playoff series win with Charlotte instead of pondering an exit during free agency in 2019.

2. Washington Wizards — Otto Porter
You can't knock the Wizards too much for taking Porter with the No. 3 pick. He was a standout player in college at Georgetown, and he looked like a potential All-Star in the making. Porter put up solid numbers in Washington, but he's still waiting on his All-Star nod. He was one of the highest-paid players in the league last season, but his numbers don't justify his contract.

Had Washington drafted Giannis Antetokounmpo instead, they would have teamed up one of the fastest playmakers in his prime, John Wall, to go with an athletic marvel who is rarely rivaled on the court.
1. Cleveland Cavaliers — Anthony Bennett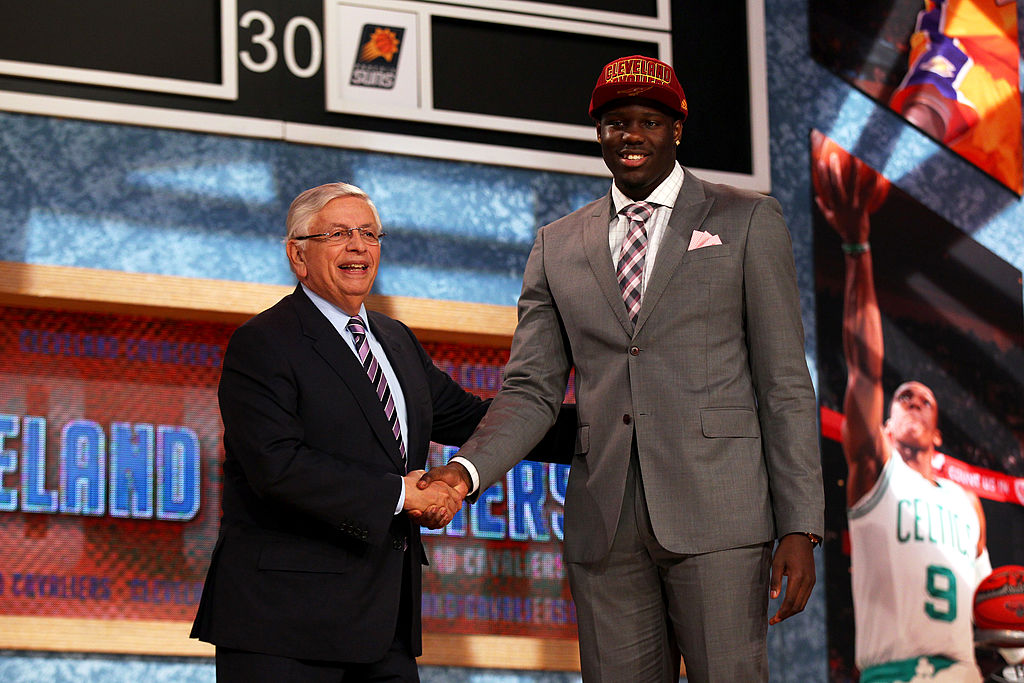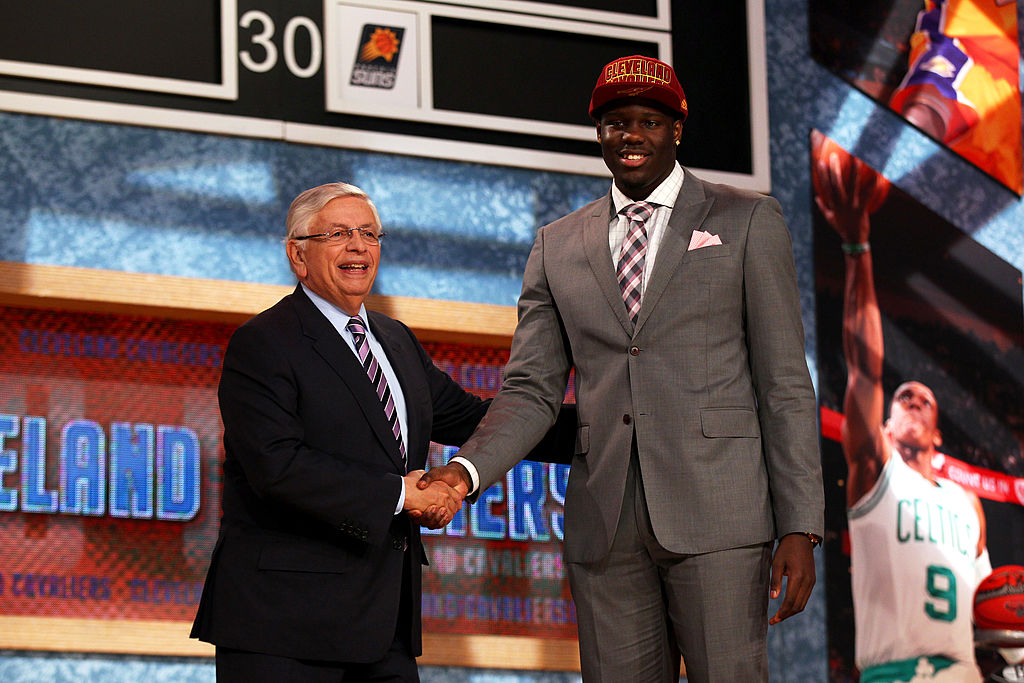 Although this entire draft class is viewed as one of the worst in NBA history, Cleveland's selection of Anthony Bennett was not only a shocking choice but was clearly one of the worst picks in the draft. Not just the 2013 draft, but any draft.

After putting up 16 points and eight rebounds per game in the Mountain West Conference, Cleveland selected him with the first pick, and he quickly showed he was not skilled enough to play in the NBA.

Bennett is one of the worst No. 1 overall picks in NBA history. He averaged four points and three rebounds per game during his four-year career and retired in 2017. Hindsight is 20-20, and you can't tell how good a player will be most of the time right out of the gate, but surely Cleveland is kicking themselves for passing on one of the games best players.
Teams with less buyer's remorse
The Orlando Magic, picking at No. 2 overall, took Victor Oladipo. He's a two-time All-Star who was an All-NBA player in 2017-18, but the only problem for the Magic is he didn't do any of that in their uniform. They traded Oladipo to Oklahoma City, and the Thunder traded him to Indiana after one season.

Portland Trail Blazers' star CJ McCollum (No. 10 overall), Rookie of the Year Michael Carter-Williams, Steven Adams, and Kelly OIynyk (Nos. 11-13 overall went ahead of Antetokounmpo. That quarter turned into solid NBA players, but they aren't anywhere close to the Greek Freak's transcendent abilities.

Who regrets passing on Giannis Antetokounmpo the most?
After going over the worst picks of the 2013 NBA Draft, who do you think is filled with the most regret for passing on Giannis? Is it one of the teams we discussed, or another franchise?