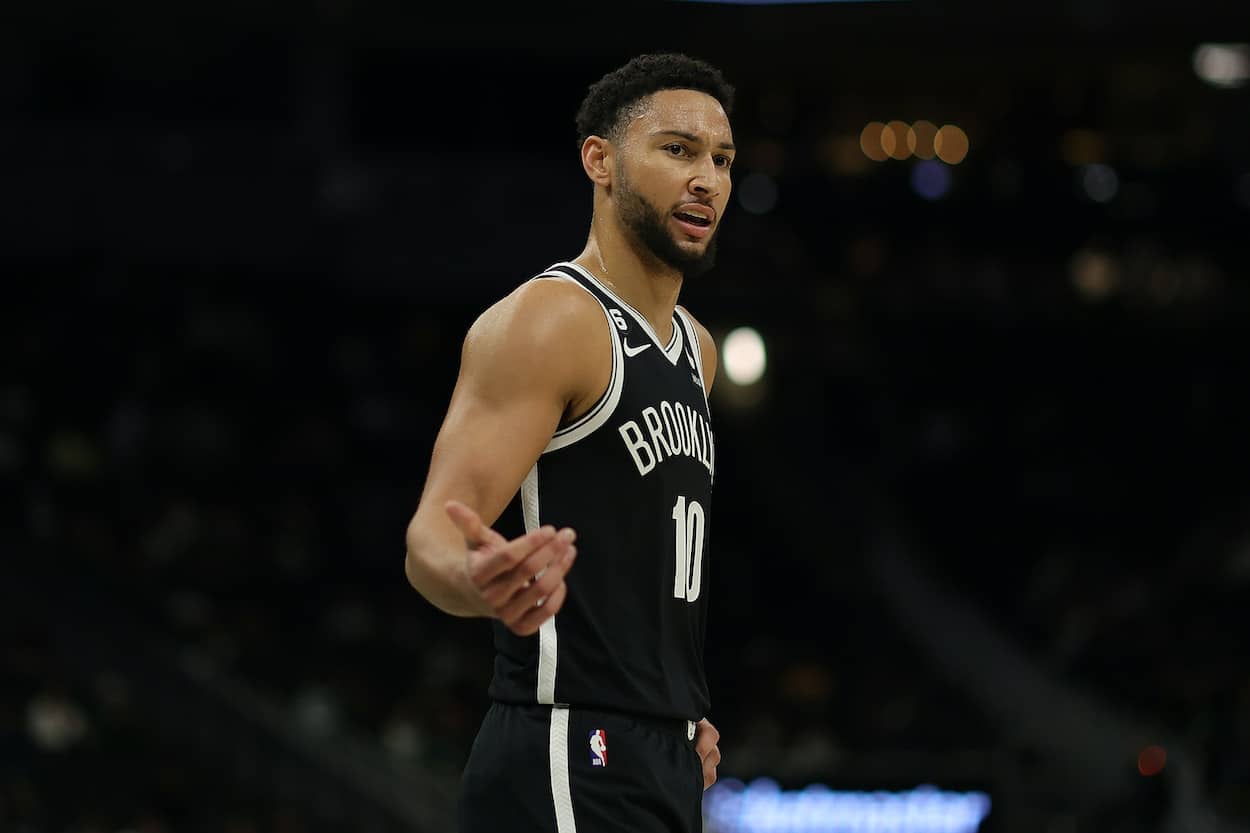 Ben Simmons Embarrassingly Takes His Anger Out on a Referee After Yet Another Dreadful Performance for the Nets
Brooklyn Nets fans can't be enjoying the Ben Simmons experience so far.
Brooklyn Nets fans can't be enjoying the Ben Simmons experience so far.
Through three games, Simmons has scored just 17 total points and has fouled out twice. After fouling out for the second time Monday night in a loss to the Memphis Grizzlies, Simmons took his anger out on a referee by blaming the officiating. The Simmons era in Brooklyn has been a bumpy ride through eight months, and it's not getting any better.
Ben Simmons continues his dreadful start with the Nets
Whatever expectations Brooklyn fans set for Simmons in his debut season with the Nets, he's failing to live up to them.
Through three games of the 2022-23 NBA season, Simmons has attempted 13 shots, scored 17 points, coughed up 11 turnovers, and committed 14 fouls. The point guard has failed to play 30 minutes in two of those games because he fouled out in both of them.
Simmons is a minus-45 in 84 minutes on the court, which is the worst mark on the team through three games. Even in Brooklyn's only win against the Toronto Raptors, the team was outscored by three points when Simmons was on the court.
But what about the defense? That's the main reason why he was brought to town, right? Well, Simmons currently has a defensive rating of 123, which would be the worst mark of his entire career. His previous worst defensive rating was 108 in 2018-19.
Against the Grizzlies on Monday night, Simmons scored a season-high seven points (ha) on 2-of-5 shooting and was a minus-16 in the 10-point loss. He committed his sixth foul on Ja Morant near mid-court with nearly four minutes left in the game, but he refused to take any of the blame.
Ben Simmons embarrassingly takes his anger out on a referee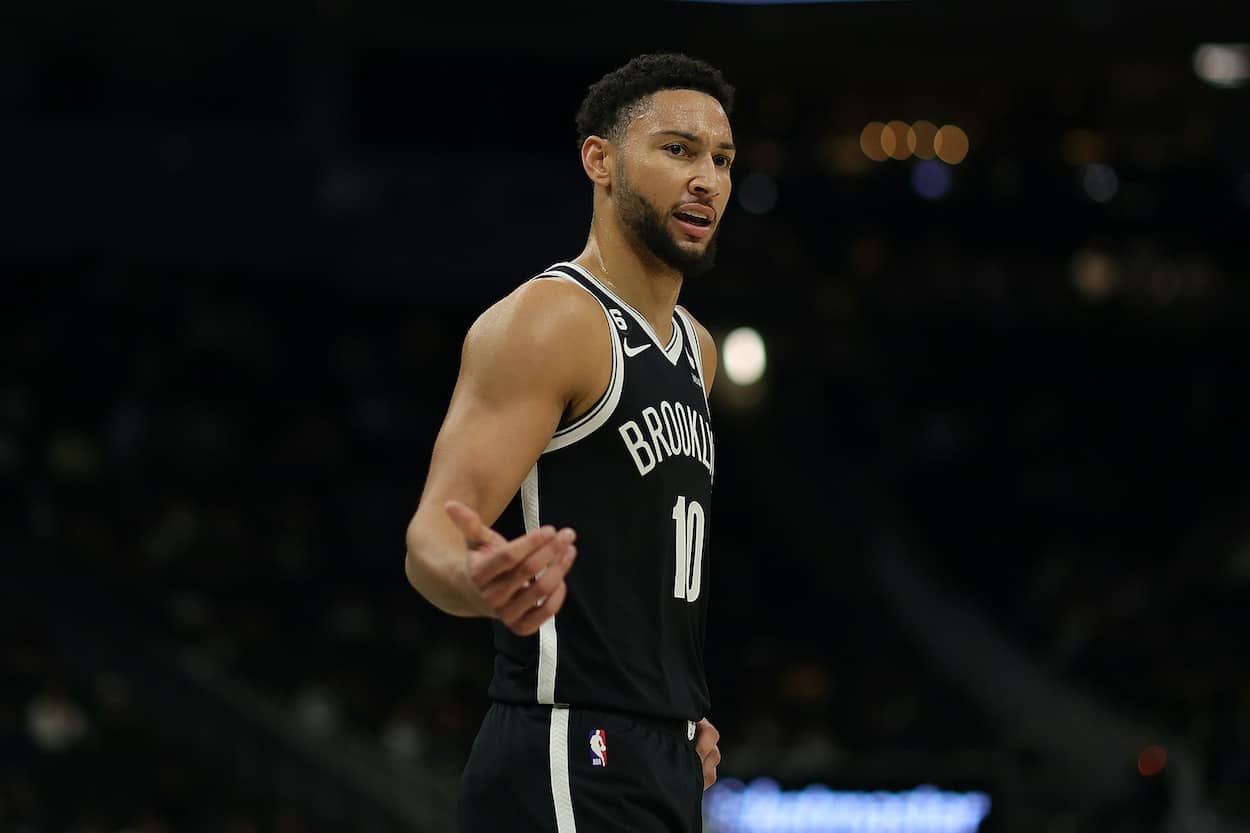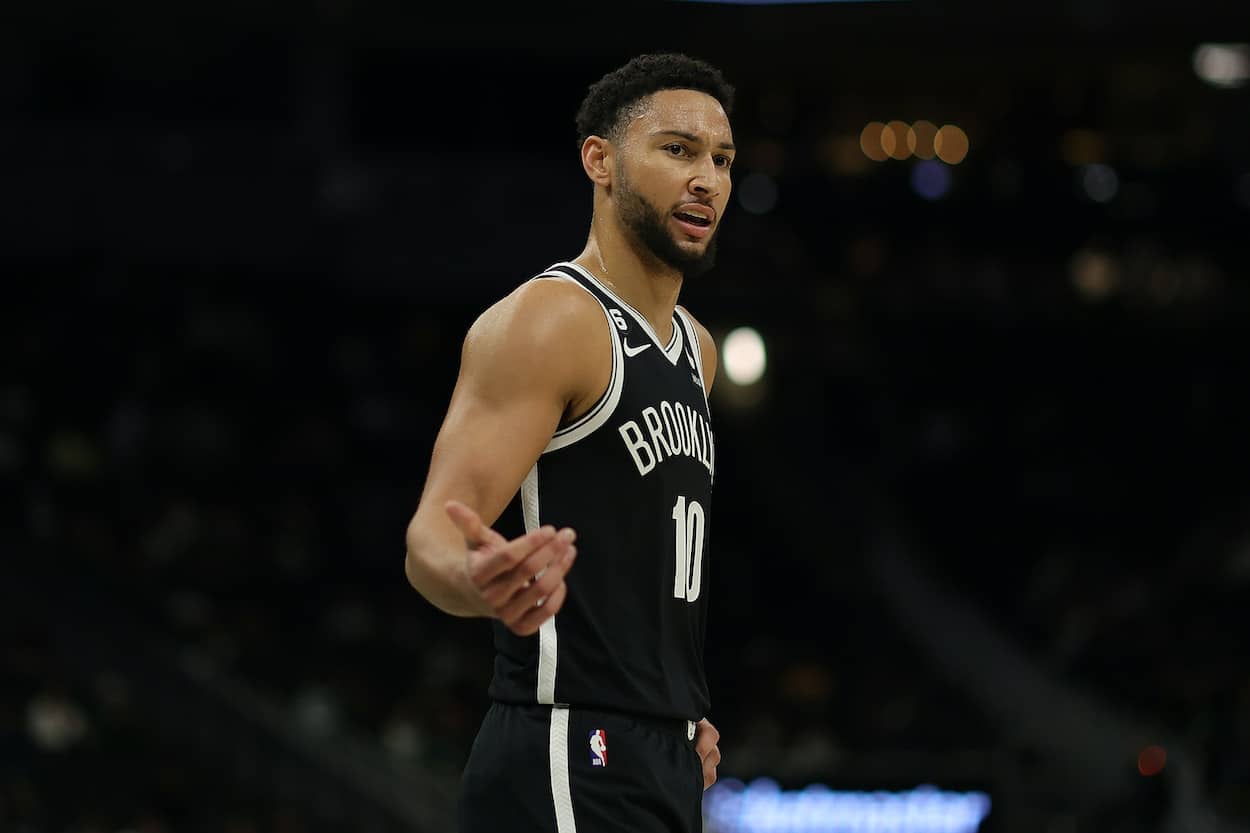 Simmons has been sloppy on defense to start the season after missing the entirety of last year. After fouling out for the second time in three games, he proceeded to blame his sixth and final foul on official J.T. Orr.
"I just saw the play. It wasn't a foul," Simmons told reporters after the game, per ESPN. "[Orr] called it a foul, made a mistake, it is what it is … it's really frustrating … it's not a foul, but it was bulls***. It's frustrating because it's late-game, fourth quarter, it's a physical, close game. It's the NBA. It's not college. It's not high school. Some people are going to get hit, some people bleed; it's basketball."
So, not only does Simmons look like he's digressed as a player, but he also hasn't changed in the sense that he refuses to take any accountability for his mistakes. Don't worry, though, Nets fans. He's only under contract until 2025!
Have thoughts on this topic? Keep the conversation rolling in our comments section below.