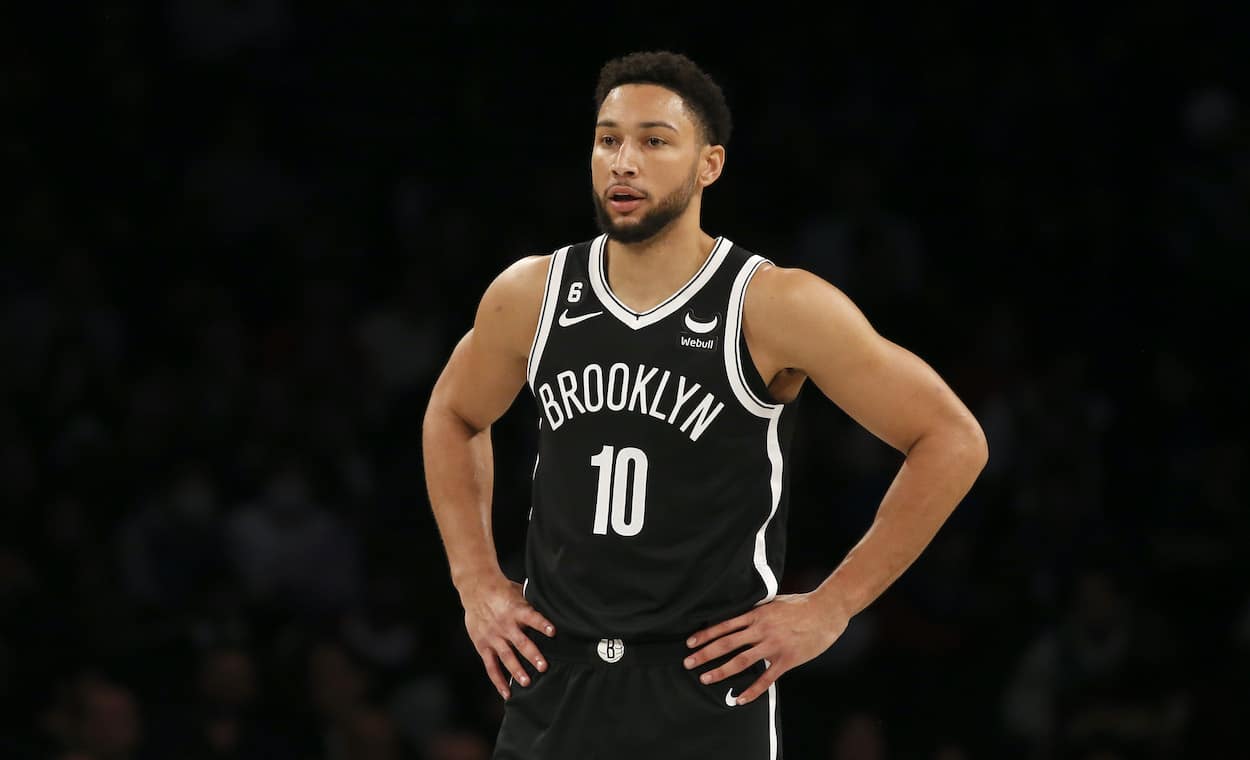 Ben Simmons Is Doing Everything He Can to Vindicate the Philadelphia 76ers
Ben Simmons is making the Sixers look better and better by the day.
Here we go again with Ben Simmons.
The Brooklyn Nets have now played 15 games this season, and Simmons has appeared in 10 of them. He's only started six. When the point guard has been on the court, he's been a liability for the Nets on the offensive end. Simmons is averaging just 5.8 points per game on 5.2 attempts while shooting a career-worst 48.1% from the field. According to a recent report, the Nets are starting to grow frustrated with Simmons — so much so that members of the organization have begun "questioning his passion for the game."
Boy, who could've seen this coming? Oh, that's right. The Philadelphia 76ers.
The Nets are reportedly growing frustrated with Ben Simmons
According to a recent report from Shams Charania and Sam Amick of The Athletic, the Nets are starting to grow frustrated with Simmons on and off the court. The former All-Star has already missed five games due to a lingering knee injury, and when he does suit up, he looks more afraid to attack the rim than he ever has.
Simmons is attempting a career-low 5.2 field goals per game, and he's still making shots at a career-worst clip. But at least his defense has been stellar, right? Wrong. Simmons has a career-worst 111 defensive rating this season, and he's committing a career-high 5.0 personal fouls per 36 minutes. In Brooklyn's recent loss to the Dallas Mavericks, Kevin Durant guarded Luka Doncic in the fourth quarter because Simmons couldn't do his job as a supposed premier defender.
Woof.
"The frustration surrounding Simmons had been building in recent weeks within the organization," Charania and Amick wrote. "The coaching staff and players have been concerned about his availability and level of play, with some questioning his passion for the game."
You never want to hear that about a grown man getting paid more than $35 million per year to play basketball. The Nets took a questionable risk on Simmons by trading for him earlier this year, but they should've seen this coming a mile away.
Simmons is doing his best to vindicate the Sixers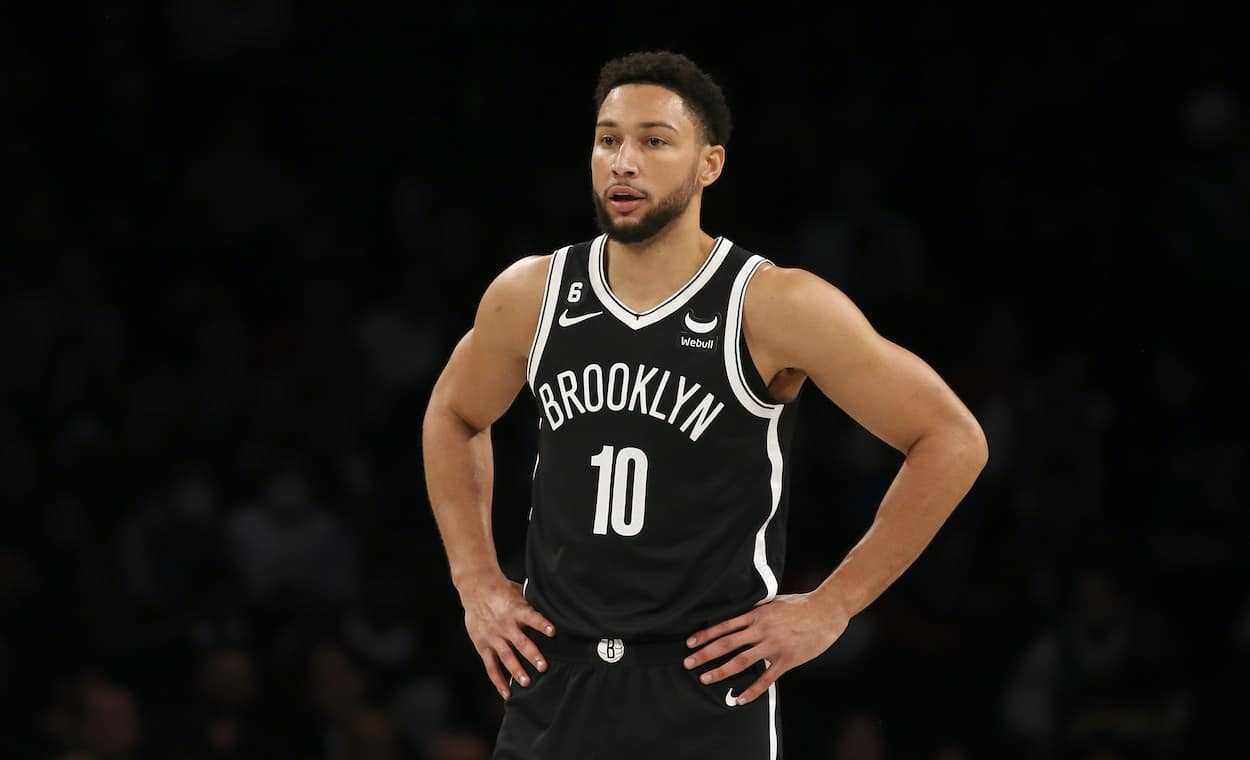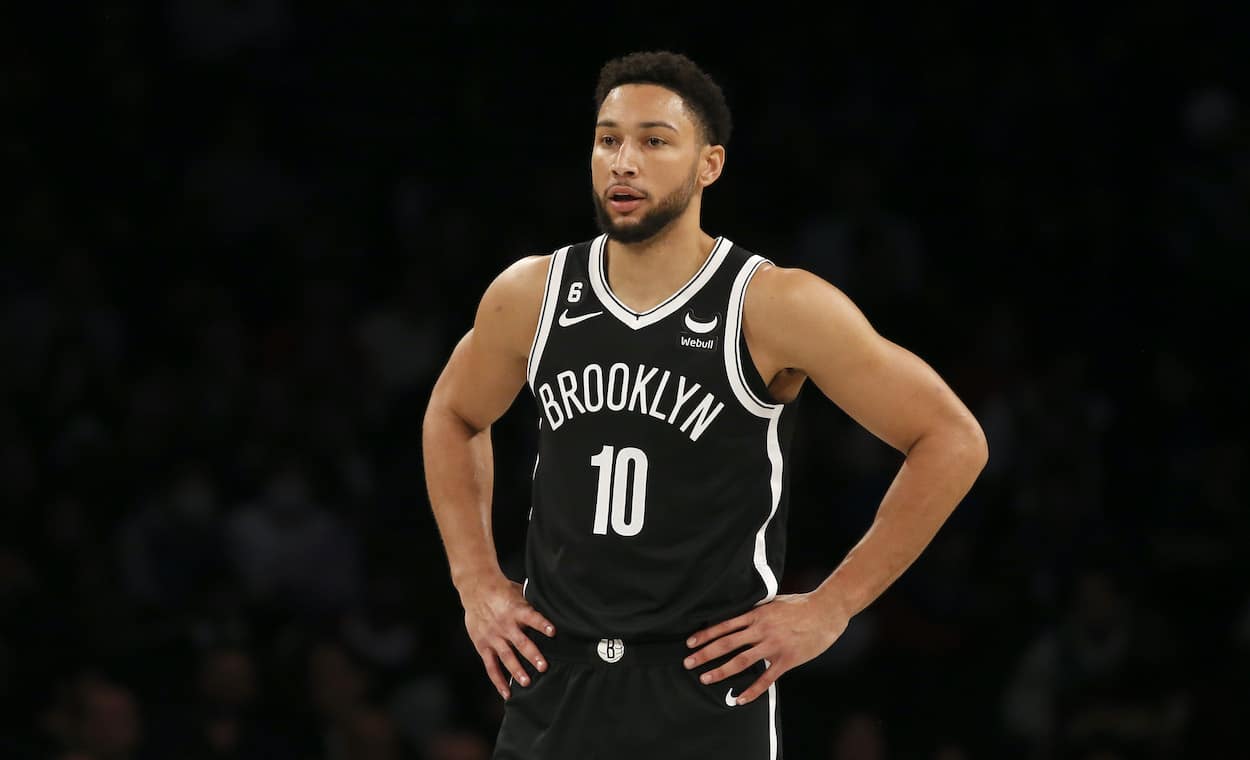 All throughout last season when Simmons was refusing to play for the Sixers, we saw the NBA world divide into two teams. One team thought Philadelphia was in the right by fining Simmons for not honoring his contract, and they labeled him as immature for blaming his downfalls on everyone but himself. The other team took Simmons' side and believed he was being treated unfairly by the team and the fan base.
But the Nets got a taste of the Simmons experience last season when he didn't play in a single game after arriving in Brooklyn, and now they're getting the whole meal.
He's not reliable to suit up on a night-to-night basis, he's one of the most limited scorers in the NBA, and he still refuses to own up to his actions on and off the court. Brooklyn's frustrations bubbled up so much that the team recently held a players-only meeting in which Markieff Morris spoke up about Simmons' inability to respond to adversity, per The Athletic.
That's always been the problem with Simmons. He doesn't possess the competitive fire necessary to become a great player in this league. It's why he hasn't improved as a shooter one bit since entering the NBA, and it's why his teammates feel the need to give him an extra push.
This is simply who Simmons is as a person and as a basketball player, and it's who he always will be. The Sixers saw the signs and wisely shipped him away to another team, and the Nets are quickly realizing the same reality.
Have thoughts on this topic? Keep the conversation rolling in our comments section below.