Bengals Coach Zac Taylor Again Gives Playoff Game Balls to the Best Fans in Town
The Cincinnati Bengals beat their AFC North rival Baltimore Ravens on Wild Card Weekend to move on to the Divisional Round. After the game, head coach Zac Taylor could have given game balls to Sam Hubbard for his 98-yard fumble return, Logan Wilson for causing the fumble, Ja'Marr Chase for his early touchdown catch, or Joe Burrow for orchestrating the win. However, after the victory, Taylor went out into the community and gave out game balls to the unsung heroes, the Bengals fans hanging out at local bars.
Bengals Coach Zac Taylor gave out game balls to local bars after win vs. Ravens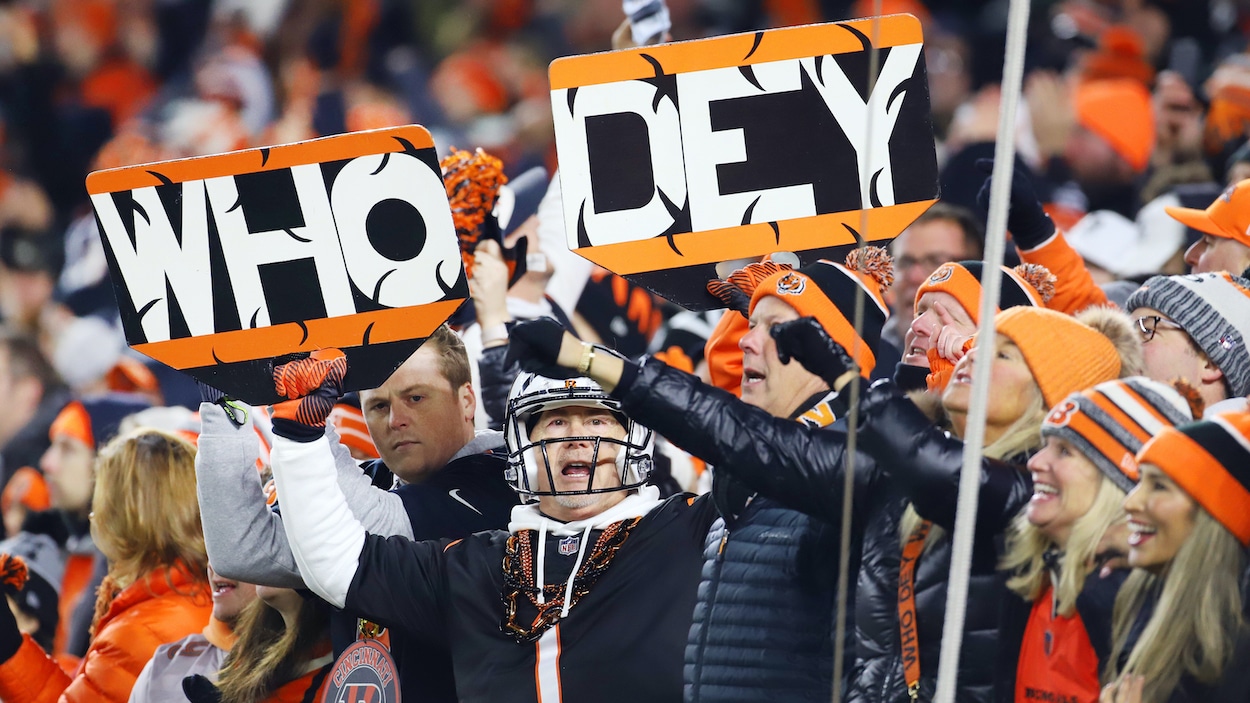 Following the Bengals' first playoff win in 31 years in 2021, head coach Zac Taylor started a tradition by going out to local watering holes after moving on to the next round and presenting game balls to the people of the city of Cincinnati.
Taylor did this after the Wild Card, Divisional, and Championship Rounds last season, and he continued the tradition in 2023.
After the dramatic win vs. the Ravens, Taylor went over to the Blind Pig, a bar that is just "a 10-minute walk" from the Bengals' home stadium.
"I do appreciate it! Ya'll are the best fans in all the world!" Taylor told the fans at the Blind Pig before awarding the game ball.
The rules for the ball are simple. The fans can pass it around, take selfies, and enjoy their trophy given out by their favorite team, but then the ball stays at the bar.
Taylor came up with the idea as a way to get the community and the fans more involved and to thank them for their undying support of a franchise that has had more bad times than good throughout its history.
If the Bengals upset the Bills on Sunday, some lucky bar in Cincinnati will likely get a late-night visit from Coach Taylor.