5 Teams With the Best Young Frontcourt Duos in the NBA
Long-range shooting rules the NBA, but the teams with the best young NBA frontcourt duos make a case for using big men to boost the offense.
Although the NBA game has morphed into a pace and space style of play for some teams, big men are still a dominant part of today's game. You can look no further than the talented young players in both conferences, and realize that the three ball is popular, but big men can still make a team's offense go. We are going to look at a few of the best NBA frontcourt duos, and explain how much of an impact they have had on their respective teams.
5. Sacramento Kings: Marvin Bagley III and Harry Giles
Before knee injuries hurt his draft stock, Harry Giles was a can't-miss prospect out of Duke. Marvin Bagley III was the No. 2 overall pick in last year's draft and has been a very good player in his first season. As a tandem, they are averaging 21 points and 10 rebounds per game while playing on the fastest team in the league.

Bagley's ability to score in the post and Giles excellent work on both ends of the floor has been a key element as the Kings fight for a playoff spot.
4. Phoenix Suns: DeAndre Ayton and Dragan Bender
The first pick in last year's draft has been a double-double machine. DeAndre Ayton is averaging 16 points and 10 rebounds per game with a player efficiency rating of 20.7. Although Phoenix may be kicking themselves for passing on the Luka Doncic, Ayton has All-Star potential.

Fellow big man Dragan Bender has seen his minutes decrease this year, but his style of play meshes well with Ayton. Phoenix has one of the best frontcourt duos in the NBA, but it hasn't been able to translate their talents into wins. However, another good draft could see the Suns become a viable threat in the West.
3. Chicago Bulls: Lauri Markkanen and Wendell Carter Jr.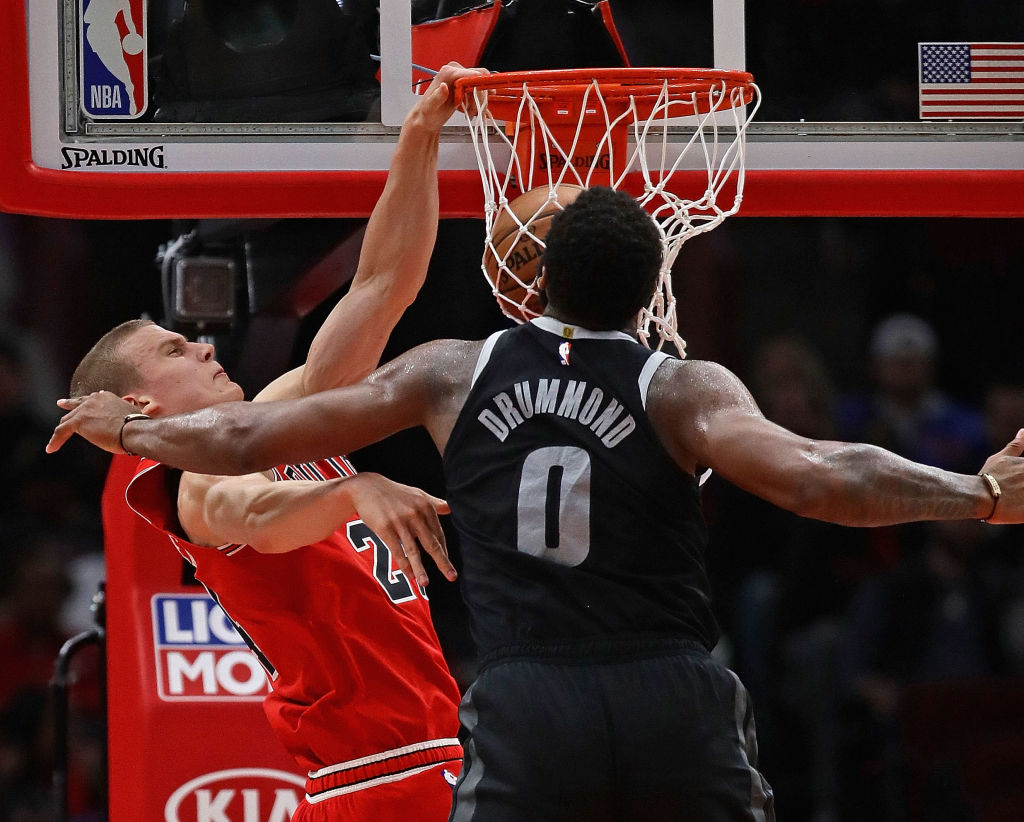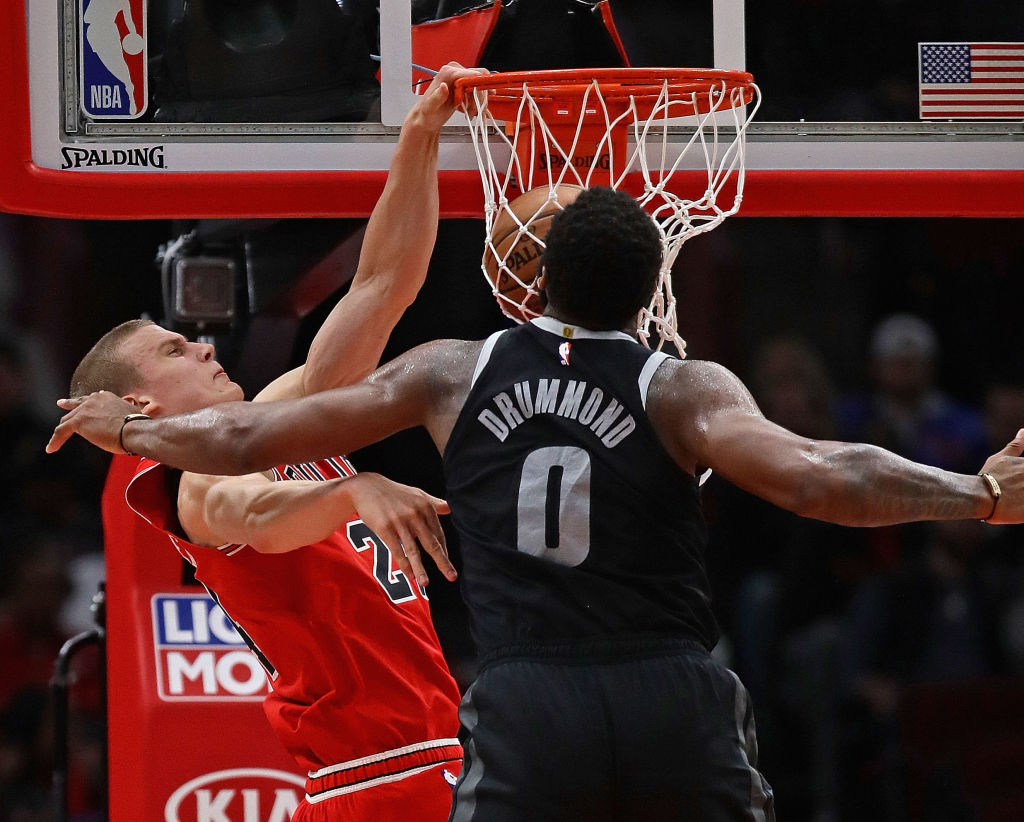 Chicago has one of the worst front offices in the NBA, but it also has one of the best frontcourt duos in the game. Markkanen's playing time increased after Bobby Porter Jr. was traded, and he has been an excellent player for the Bulls. So much so that he looks like one of the biggest steals in recent draft memory.

Pairing Markkanen with Wendell Carter Jr. should help Chicago return to relevance in the Eastern Conference. They are putting up a combined 28 points and 14 rebounds per game with Carter shooting 48% from the field. The Bulls frontcourt should continue to grow over the next couple of seasons with these two promising young players.
2. Atlanta Hawks: John Collins and Alex Len
John Collins has improved immensely in his sophomore season as he is averaging 19 points and nine rebounds per game. At 25 years old, Alex Len is a bit older than Collins, but he still has a promising future ahead of him.

His first season in Atlanta has Len averaging 10 points and five rebounds per game for the Hawks. If Atlanta can find a small forward during the draft or free agency to pair with Collins and Len, we could be looking at a sneaky team in the East next season.
1. Indiana Pacers: Domantas Sabonis and Myles Turner
It was only a matter of time before Myles Turner flipped the switch and became the force that he has been in the Pacers frontcourt. He's putting up 13 points per game, and the Pacers' trade with Oklahoma City to acquire Domantas Sabonis has worked out for the best. Sabonis is shooting 59% from the field and is averaging more than 14 points per game.
Even though star Victor Oladipo is injured, the Pacers should still be a tough exit in the playoffs due to having one of the top frontcourt duos in the game.
What NBA frontcourt duos have you most excited?
The list of frontcourt duos that has the potential to take over the NBA shouldn't surprise anyone. A lot of these players were highly-regarded lottery picks coming out of college. Is there any duo on the list that should be taken out for someone else?