The Biggest Questions About the 2019 NBA Free Agency Period
The 2019 NBA free agency period is one of the most anticipated classes that we have seen in quite some time. The top players in this class are franchise-changing talents that can turn around the fortunes of any franchise in an instant.

We saw how much of an impact Kawhi Leonard had on the Toronto Raptors, bringing the city its first championship after a risky (but smart) deal by General Manager Masai Ujiri. Let's take a look at some of the biggest questions about this year's free agency period, to which we should soon have all the answers.

Negotiations can start six hours earlier
It might not seem like much, but there is a major change to NBA free agency this year. Teams can contact players at 6 p.m. Eastern time on June 30 instead of the normal midnight time frame front offices are used to. That can have a great impact on a player's decision as those six hours can become extremely valuable to a franchise.

Not only that, but fans don't have to stay up overnight to keep up with the latest news.

Injuries to two Warriors free agents
Kevin Durant's health was already questionable after coming back from a month-long calf injury during the 2019 playoffs. When he went down in Game 5 with a ruptured Achilles tendon, it entirely changed the free agency market.

Durant has two options. One, he can opt-in for his one-year player option and stay with the Warriors as he rehabs his injury. Or two, he can opt out of his deal and sign a supermax contract with the Warriors or another team.

Any teams looking to sign Durant should not expect him to play at all next season. You're banking on him returning to form at the start of the 2020 season. That is very risky because ruptured Achilles tendons normally have a significant impact on how a player performs for the rest of his career. Will he have the same explosiveness? Only time will tell.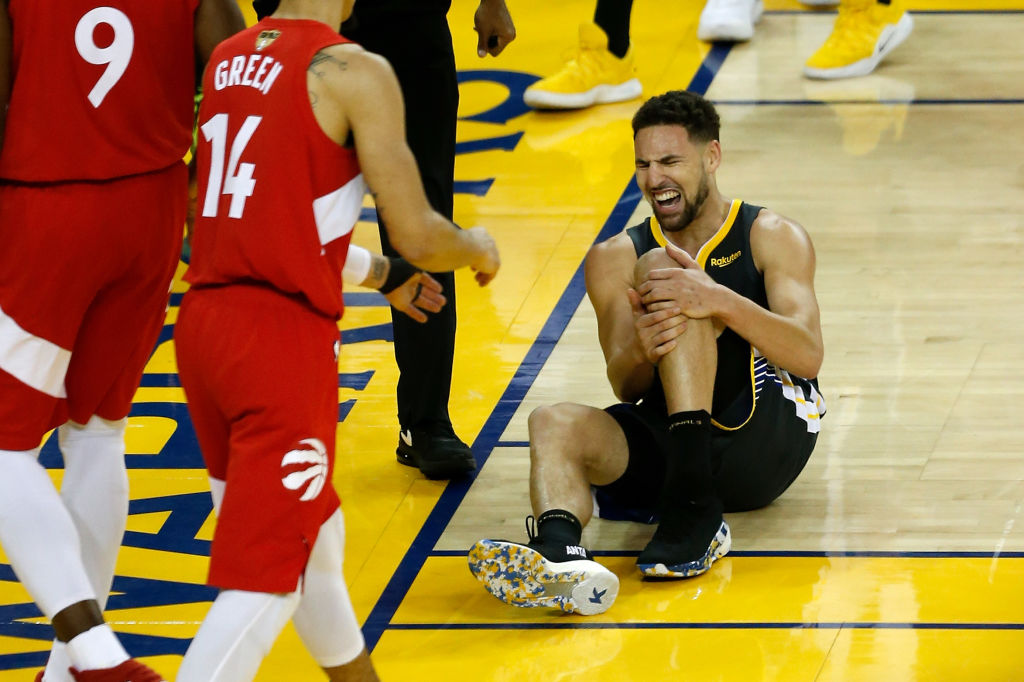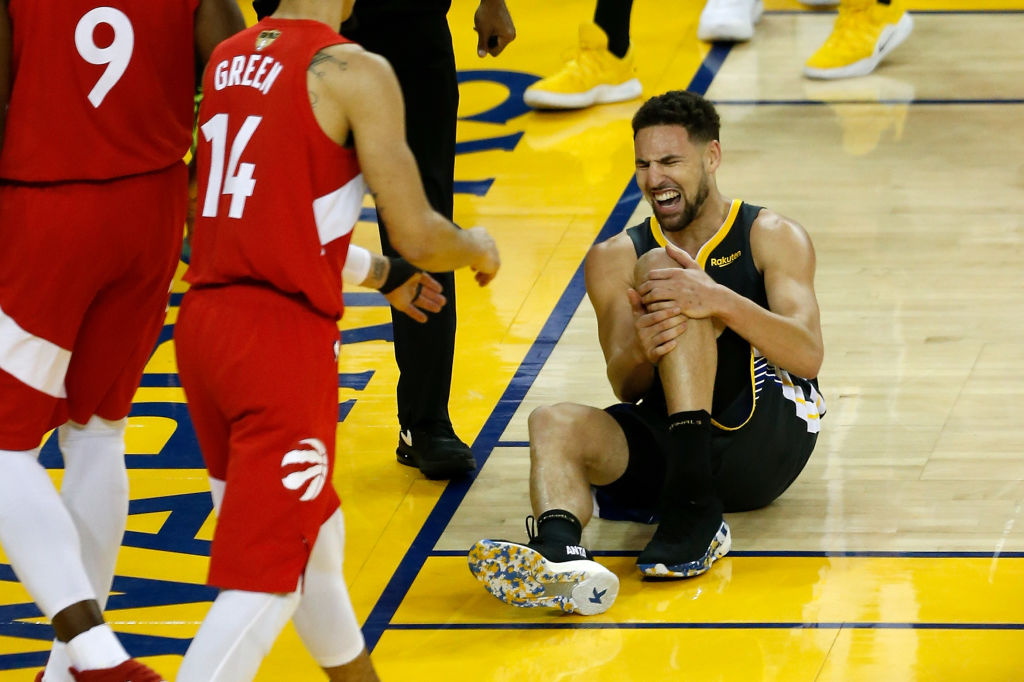 Klay Thompson was the other Warrior to go down in the NBA Finals. The prolific sharpshooter tore his left ACL and could miss most if not all of the regular season in 2019-20. The rumor was Thompson could head to Los Angeles to team up with LeBron James, but will he get a max deal now?

Anthony Davis trade impact
The Lakers accomplished two things when they traded most of their young core for Anthony Davis. The first was they gave LeBron a superstar to play with next season. The second thing they did was make the Lakers a much more enticing free-agent destination as they now have the ability to sign another player and form a super team in Los Angeles. That one move made the Lakers one of the more compelling storylines to follow in NBA free agency.

Could Kyrie Irving be interested in teaming up with Davis, who is one of his best friends, and LeBron James? Or will Kemba Walker be the hot target for Los Angeles? We strongly believe every big-time free agent will want to play with them, and it will be the Lakers' choice on who they want to pay.

What is Kawhi Leonard going to do?
The King of the North is a very intriguing topic surrounding free agency. He did what he set out to do, which was deliver the Toronto Raptors an NBA championship, and he has a very tough decision to make.

Kawhi Leonard can either become an unrestricted free agent, sign a two-year deal, or ink a five-year supermax contract. Two significant factors could keep Leonard in Toronto for now.

If he hits the market, then look for the Clippers to send the kitchen sink to him to get him to sign. From a pure basketball standpoint, however, it makes zero sense for Leonard to leave the Raptors after winning the championship.

However, when you consider everything, he may decide to go to Los Angeles to be closer to his family. His decision will probably have the biggest impact on the rest of the NBA free agency market this year, especially with Durant and Thompson injured.