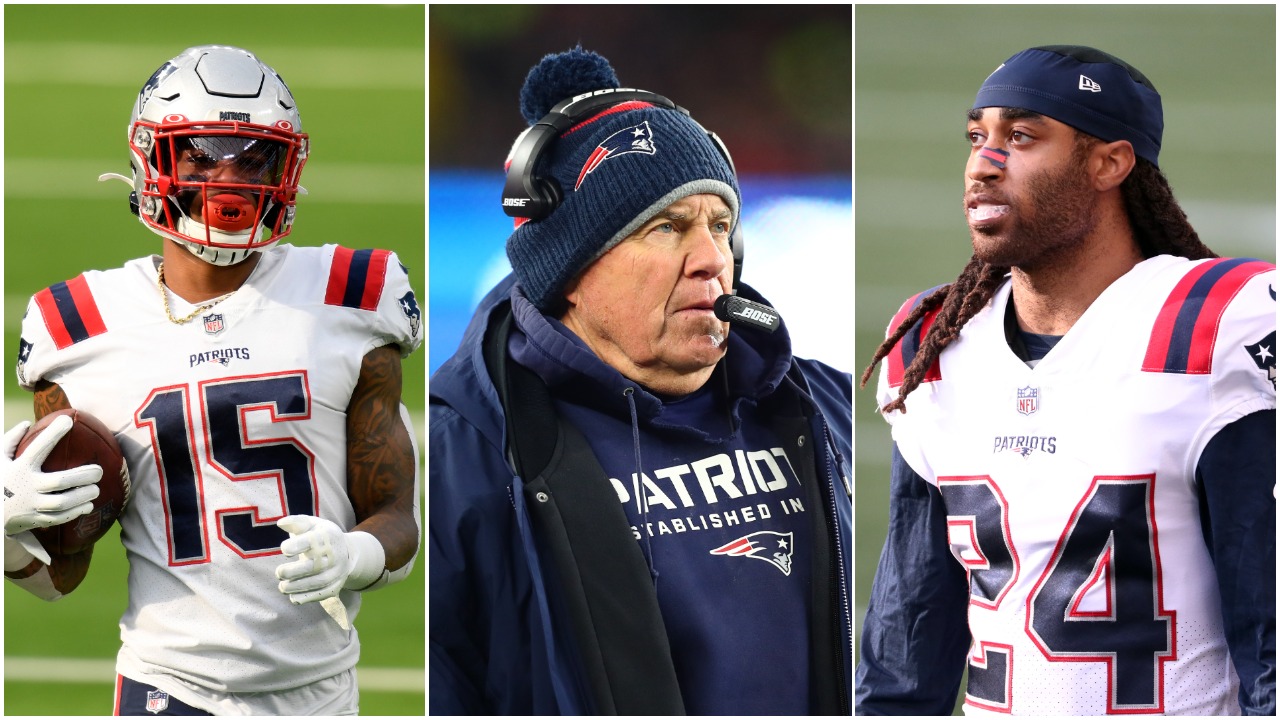 Bill Belichick Is Already in Midseason Form as He Dodges Questions on Stephon Gilmore and N'Keal Harry Ahead of Patriots Training Camp
Bill Belichick refused to answer questions about cornerback Stephon Gilmore and wideout N'Keal Harry ahead of the start of New England Patriots training camp.
The New England Patriots don't officially kick off training camp until Wednesday morning, but Bill Belichick is already in midseason form.
Belichick held his first press conference of the summer on Tuesday and was naturally asked about a couple of the big stories that have involved the Patriots during this wild NFL offseason, specifically the contract extension/salary bump request from Pro Bowl cornerback Stephon Gilmore and the trade request from wide receiver N'Keal Harry. And we're betting you can guess how Belichick answered both.
Patriots cornerback Stephon Gilmore is looking for more money while wideout N'Keal Harry wants to be traded
For those who may have missed the stories involving Harry and Gilmore, here's a quick recap.
About three weeks ago, Harry, taken by the Patriots with the final pick in the first round of the 2019 NFL draft out of Arizona State, formally requested a trade from New England through his agent, Jamal Tooson. In two seasons under Belichick, the first of which was cut short due to an ankle injury sustained in training camp, the two-time All-Pac 12 selection has been targeted 81 times in 21 games and has caught 45 passes for 414 yards and two touchdowns, apparently unacceptable numbers.
Tooson said in a statement that the expectations his client had aren't being met and that it would be best for both the Patriots and Harry if both parties moved on. And he's probably right. If Harry isn't being used as much as he'd like now, the additions of wideouts Kendrick Bourne and Nelson Agholor and tight ends Jonnu Smith and Hunter Henry aren't going to help matters.
As for Gilmore, who's a four-time Pro Bowler, a two-time First-Team All-Pro, and was named the 2019 NFL Defensive Player of the Year, he hasn't asked to be traded but is unhappy with his current contract, which is set to pay him $7 million in base salary this season. Gilmore has said he wants "what I'm worth" and hopes he and Belichick, who essentially serves as New England's general manager, "can find some common ground and get it situated."
Bill Belichick unshockingly refused to discuss either situation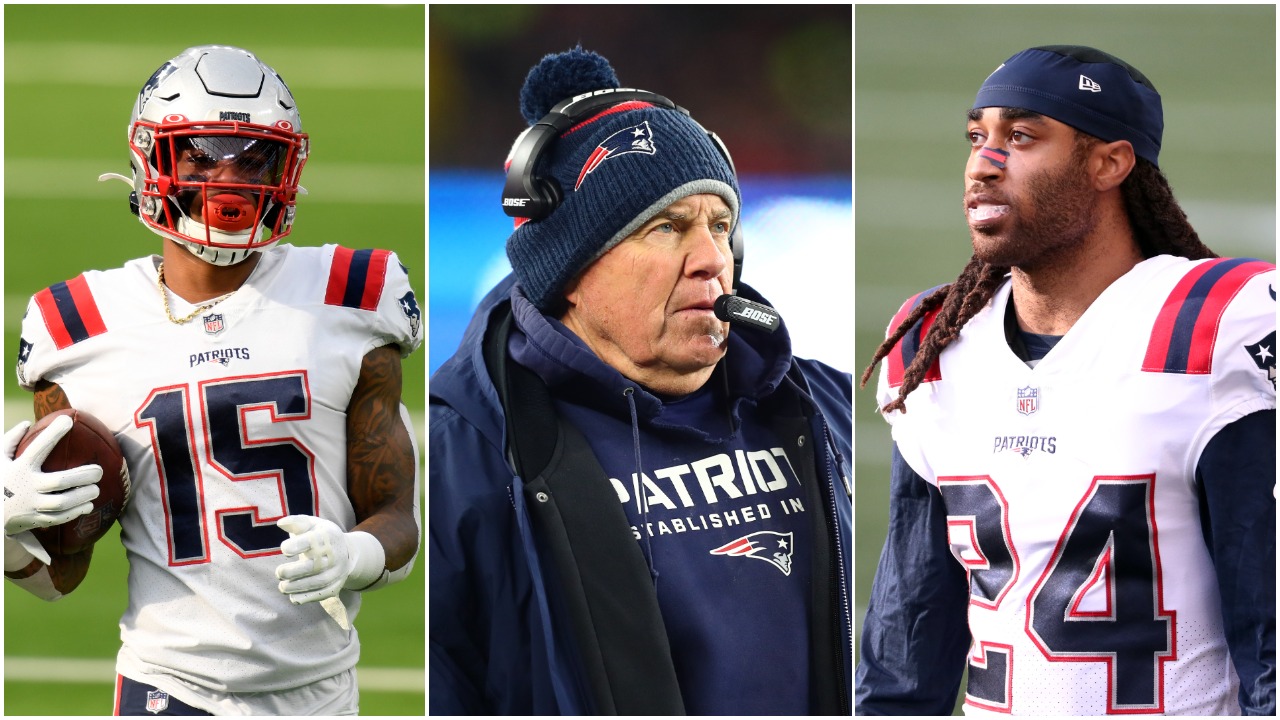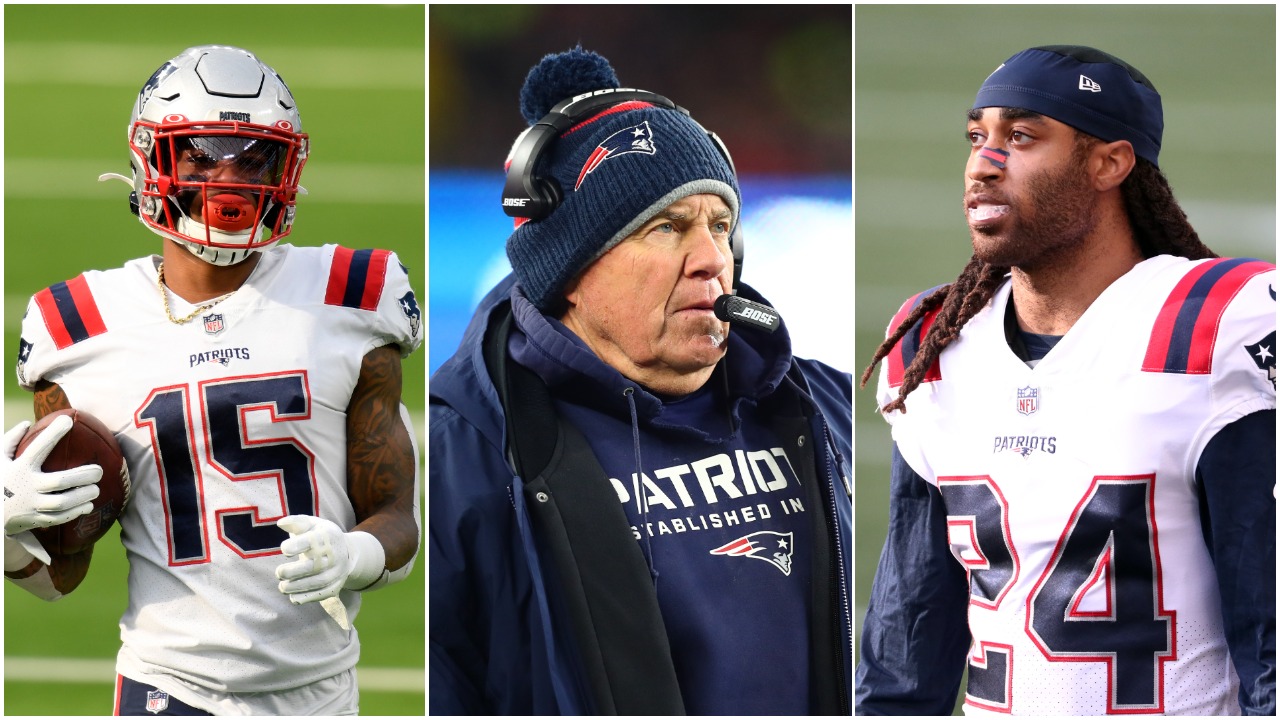 As both stories have been common topics of discussion leading into the start of Patriots training camp on Wednesday, Belichick was first asked about Gilmore's request for a bump in pay or an extension to his contract, which is set to expire after this season. And this was Belichick's response (h/t Boston Herald):
"We're not gonna talk publicly about contracts."

Bill Belichick on cornerback Stephon Gilmore
He was then asked about Harry's trade request, and this is how he answered that question:
"Not gonna talk about contracts and personal situations."

Bill Belichick on N'Keal Harry
Seriously, why do these people still ask Belichick these types of questions? Have those who asked these two questions never before seen a Belichick press conference? Exactly how did they think this was going to play out? Did they think that after all these years that he would all of a sudden just open up about things? It's just mind-boggling.
Look, I know these beat reporters have a job to do, and I have a lot of respect for them, but if you know you're only going to get a question or two in, why waste it knowing what the answer is going to be?
Gilmore is already in Patriots camp and Harry is expected to be in attendance as well
The good news for Belichick is that Gilmore, who skipped New England's entire offseason program, including mandatory minicamp, is already in Foxboro, and Harry is expected to be in attendance as well when the Patriots hold their first practice on Wednesday morning.
Harry was hoping to be traded before camp started, but that obviously hasn't happened, and Gilmore hasn't yet gotten his wish either. And what makes the latter's situation a little more interesting is that we still don't know when he'll be returning to the field as he's currently on the PUP list as he continues to rehab the torn quad that limited him to 11 games last year.
Perhaps someone should ask Belichick that question tomorrow.
Stats courtesy of Pro Football Reference