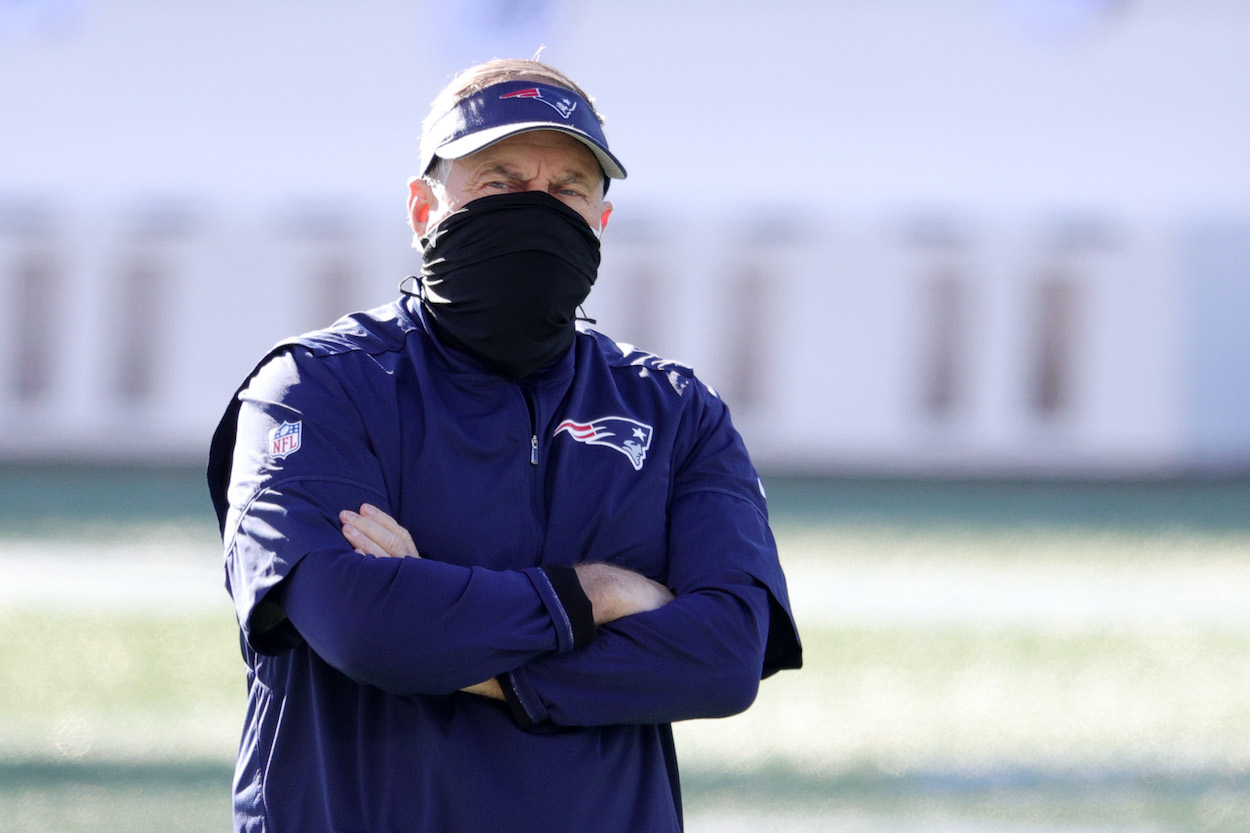 Bill Belichick Is Surprisingly Considering Throwing Out His Rule Book to Secure the Patriots' Quarterback of the Future
Bill Belichick hasn't traded up in the first round since 2012, but he's reportedly trying to move up and draft Justin Fields in the 2021 NFL draft.
The New England Patriots are in desperate need of a franchise quarterback. The team re-signed Cam Newton to a one-year contract after a sub-par 2020 season, but the 31-year-old clearly isn't the answer heading into the future. The 2021 NFL draft is the optimal place for Bill Belichick to secure his next franchise QB and the replacement to Tom Brady, but the head coach will most likely have to break one of his most rigid rules to do so.
A few days ahead of Thursday's draft, Belichick is reportedly making calls to move up in the first round and draft the Patriots' quarterback of the future: Justin Fields.
Bill Belichick and the Patriots must secure a quarterback in the NFL draft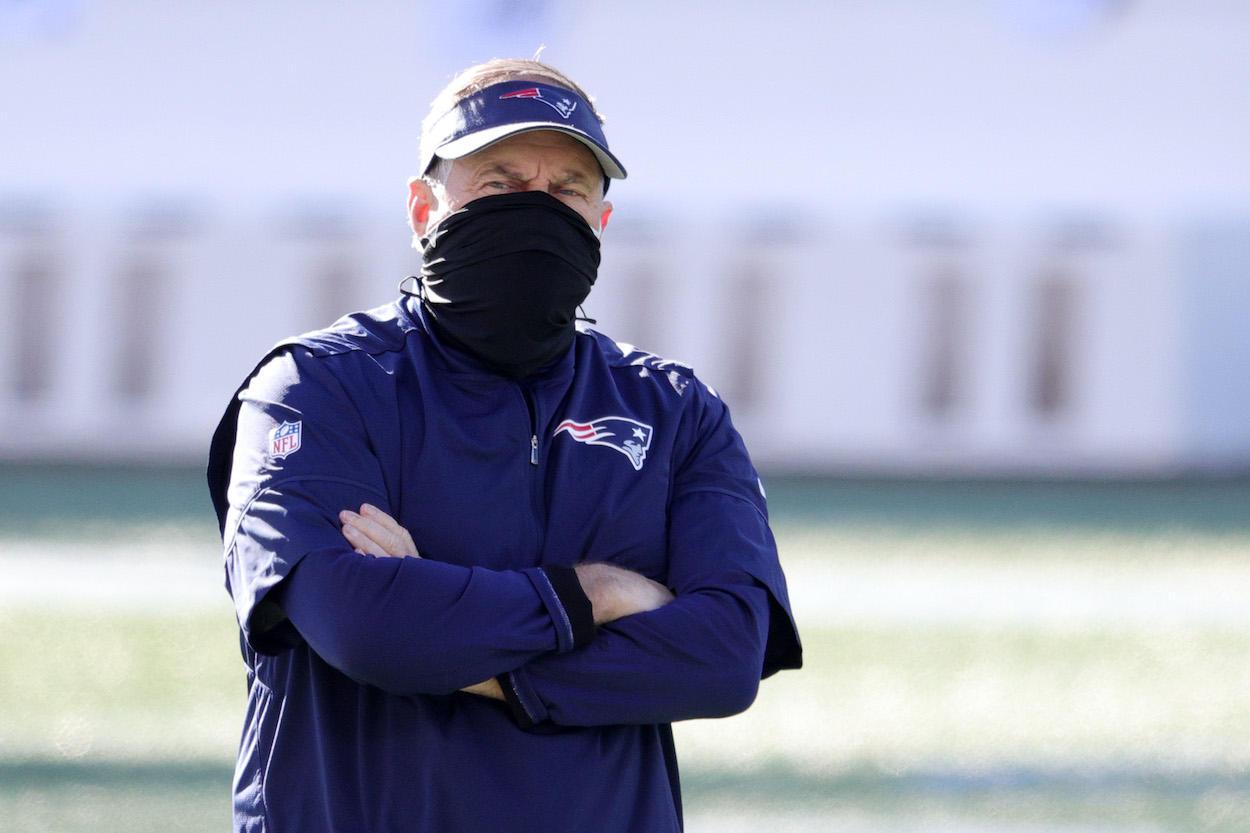 For the last 20 years, the Patriots have been virtually the only NFL team that hasn't had to worry about drafting a quarterback. Brady was a steady presence under center for two decades, and New England was able to utilize its top draft picks to build around him.
But the Patriots have found themselves in unfamiliar territory now that Brady is getting his tan on in Tampa. Newton is under contract for the 2021 season, but he seems to be on the downside of his career. If he underperforms again this season, he'll be packing his bags by January. New England still has Jarrett Stidham under contract for two more seasons, but the team has proved time and time again that it doesn't trust him to become its franchise quarterback.
Given the uncertainty surrounding the quarterback position entering the 2021 NFL draft, the Patriots are under immense pressure to land a capable QB. The top five prospects at the position could be gone by the time they get on the clock at No. 15, so they might have to get aggressive to fill their most glaring need.
The Patriots haven't traded up in the first round since 2012
Belichick follows a strict set of rules as the head coach and general manager of the Patriots. Don't overpay for free agents, stockpile draft picks by trading back when possible, and never trade up in the first round unless absolutely necessary.
He and the Patriots haven't traded up in the first round since they moved up to get Chandler Jones and Dont'a Hightower at Nos. 21 and 25 overall, respectively, in 2012. Those moves worked out just fine.
Belichick has already broken rule No. 1 this offseason by spending more than $300 million in free agency, so why not completely throw out the rule book and make a move for a franchise quarterback?
Bill Belichick is considering throwing out his rule book to trade up for Justin Fields
Without Brady under center, the Patriots have been forced to rebuild in a different way. Belichick has already proved this offseason that he's willing to try something new, and he might be willing to throw out his rule book entirely.
On Monday morning, Tom Pelissero of NFL Network appeared on Good Morning Football and reported that Belichick is already making calls in an effort to move up into the top 10 of the NFL draft. The target? Justin Fields.
"The Patriots have been calling around in the top 10, and teams that have gotten those calls believe that their target would be Ohio State quarterback Justin Fields," Pelissero said. "Now, it would cost the Patriots a lot to move from 15 up to seven or eight. Probably something in the region of a second-round draft pick. That is a small price to pay if New England sees an opportunity to land a potential franchise quarterback."
Patriots fans, what do you think?