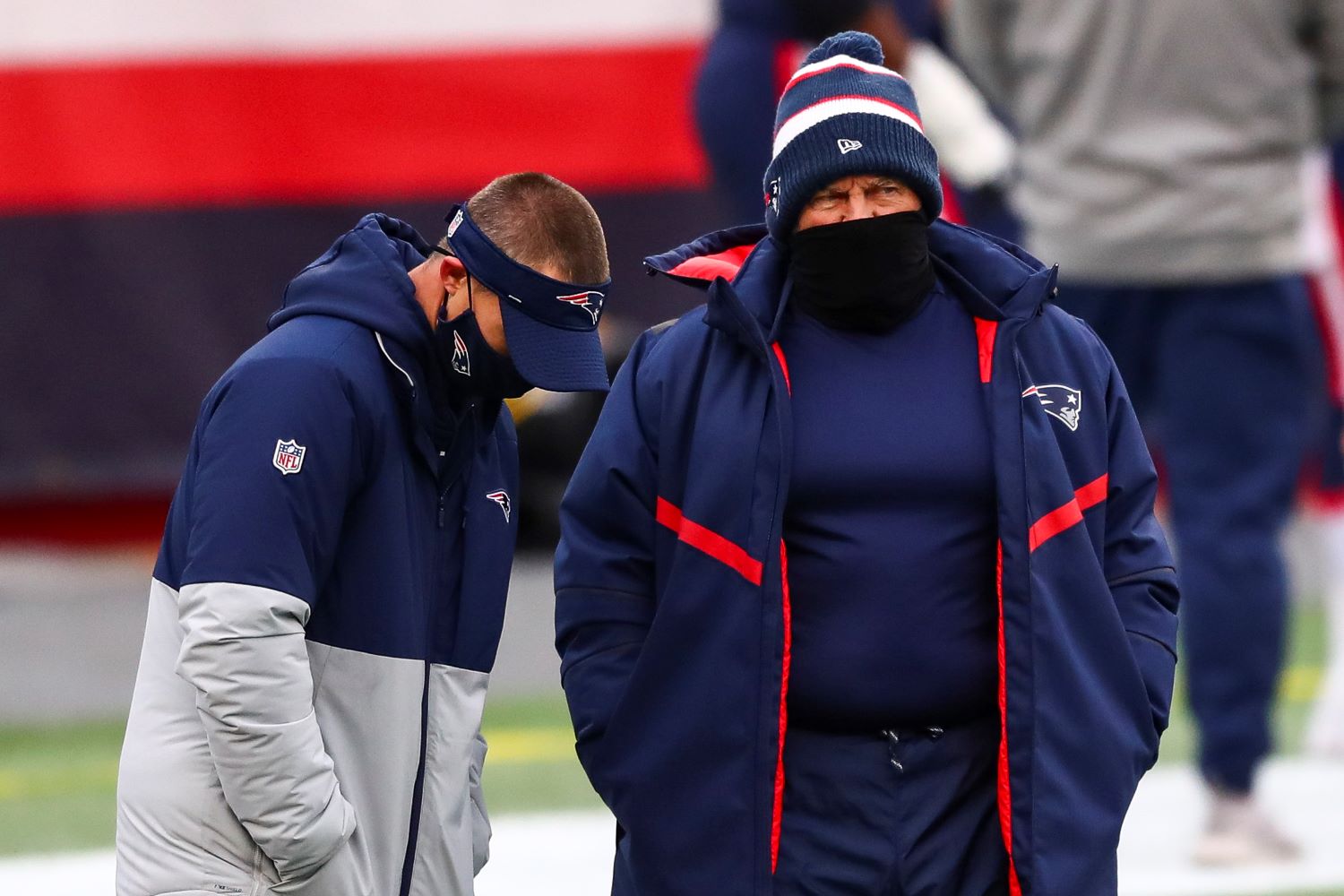 Bill Belichick Suddenly Has an Easy Way to Land Tom Brady's Successor
Bill Belichick officially has a path to acquire a legitimate successor to Tom Brady. But will the Patriots pull the trigger on a trade?
Bill Belichick would never say it publicly, but even he would have to admit that the New England Patriots sorely missed Tom Brady this season. After having the greatest quarterback in NFL history under center for almost two decades, the six-time Super Bowl champions paid the price for rolling with a washed-up version of Cam Newton.
Luckily for Belichick, he officially has a path to acquire a legitimate successor to Brady. But could another NFL team win the bidding war for a Pro Bowl quarterback who desperately needs a change of scenery?
Cam Newton failed to follow in Tom Brady's footsteps
Stability at the most important position in pro sports helped the Patriots win six Super Bowl titles. But after working with Bill Belichick for two decades, Tom Brady signed with the Tampa Bay Buccaneers and left a huge hole at the top of New England's quarterback depth chart.
Rather than use an early-round pick on a signal-caller, the architect of the greatest dynasty in NFL history waited until the summer to sign Cam Newton. Entering the season, New England's quarterback room included the former No. 1 pick, journeyman backup Brian Hoyer, and 2019 fourth-round pick Jarrett Stidham.
That group didn't come close to delivering Brady-like numbers…or anything remotely close.
In fact, the Patriots arguably had the worst quarterback play of all 32 NFL teams in 2020.
Newton failed to resurrect his career and may never earn another starting opportunity. Although he started 15 games, the "dual-threat" quarterback only threw eight touchdowns and finished well shy of 3,000 passing yards. His accuracy issues and poor decision making got exposed over the course of a season that ended with New England missing the playoffs for the first time since 2008…when Brady tore his ACL in Week 1.
Between Newton heading back to the free-agent market and Stidham seemingly destined for backup duties, the Patriots must find a starting quarterback this offseason.
Bill Belichick officially has a path to acquire a legitimate successor to TB12
While the 2021 NFL draft features a number of intriguing prospects, none are surefire future stars. And if New England wants to get back to contending for Super Bowls, a better option exists at the quarterback position.
In fact, Bill Belichick officially has a path to acquire a worthy successor to TB12.
On Saturday, Adam Schefter of ESPN reported that the Lions and Matthew Stafford have mutually agreed to part ways this offseason. Detroit will reportedly listen to trade offers for its longtime franchise quarterback.
Stafford has thrown for more than 45,000 yards since entering the NFL in 2009 as the No. 1 overall pick. Highly respected for his toughness, the 32-year-old started all 16 games for eight straight seasons before a back injury limited him to eight games in 2018.
But after holding down the starting quarterback job in Detroit for over a decade, the former University of Georgia star will play elsewhere in 2021. And if Belichick is smart, he'll call up the Lions and start working out the parameters of a trade to acquire Stafford, whose combination of accuracy, leadership, and intelligence would fit perfectly in New England.
As long as he stays healthy, he certainly seems capable of running Josh McDaniels' offense. Plus, for a player who has spent his NFL career playing for a losing franchise, coming to the Patriots would be a huge breath of fresh air.
However, even if Belichick views Stafford as a worthwhile trade candidate, that doesn't necessarily mean Detroit will send him to New England.
Will the Patriots get beaten out by another NFL team for Matthew Stafford's services?
On paper, the fit between Matthew Stafford and the Patriots makes total sense. New England would acquire a proven player at the most important position in football. The former No. 1 pick also has a manageable contract that could get extended to lower his cap hit.
For Bill Belichick, the opportunity to land a legitimate successor to Tom Brady also has to be intriguing. The Patriots hold the 15th overall pick in the 2021 NFL draft, which certainly seems like fair value for Stafford. New England could sweeten the deal with extra picks, or perhaps even dangle Stephon Gilmore as a trade chip.
Of course, that still might not be enough to get a deal done with Detroit.
Based on his resume, contract, and relatively young age, Stafford should be an attractive commodity to a number of NFL teams.
The Indianapolis Colts just lost Philip Rivers to retirement. Armed with plenty of salary-cap space, they can easily afford to absorb Stafford's contract. Trading for the Lions QB would fill the only real hole on an otherwise Super Bowl-caliber roster.
Other NFL teams that could be in the market for his services include the Denver Broncos, San Francisco 49ers, and the Washington Football Team.
Ultimately, the competition should be fierce for a quarterback who has the physical talent and mental makeup teams desire.
Let's see if Bill Belichick agrees and makes a run at Stafford.
If not, he better have a better plan for the quarterback position than he did a year ago.
All statistics courtesy of Pro Football Reference.