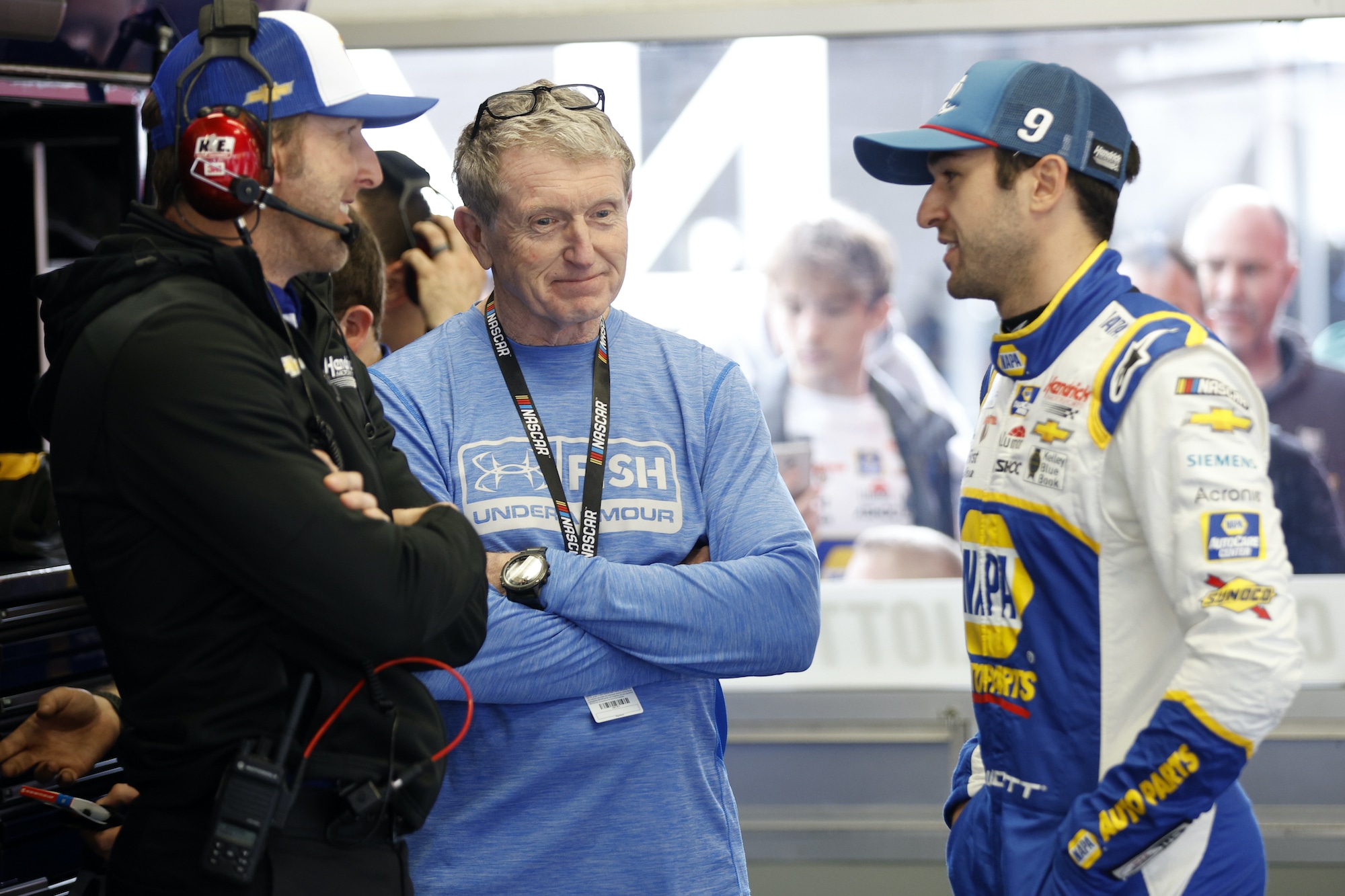 Bill Elliott Takes Swipe at Atlanta Motor Speedway and Speaks Up for NASCAR Fans Who Feel They've Been Forgotten
Bill Elliott talked this week about his son's first win at Atlanta on SiriusXM NASCAR Radio. He also took a swipe at the track and called out all the NASCAR changes, speaking up for many fans who feel they've been forgotten.
Bill Elliott watched with pride on Sunday as his son, Chase, won for the first time on his home track at Atlanta Motor Speedway, where the NASCAR Hall of Famer found great success during his career, including five Cup wins.
A couple of days after, the father proudly talked about his son's victory on SiriusXM NASCAR Radio. While the conversation focused on the weekend's race, Elliott spent some time talking about the old version of the track, which he preferred, and how NASCAR has changed so much that he and many other fans feel like the decision-makers have moved on and forgotten about the sport's rich history.   
Chase Elliott wins for first time at Atlanta
Chase Elliott is unquestionably the top Cup Series driver this season with three wins to his credit. During the most recent three-race stretch, he has impressively solidified his position as the championship favorite with a pair of trophies and a runner-up finish. 
The trophy at Atlanta was extra special because it came on his home track where he had failed to make it to Victory Lane in the previous eight attempts. 
During a visit this week on SiriusXM NASCAR Radio, Elliott's father, Bill, talked about how the No. 9 team has found something lately.
"It was a good win for him," Elliott said. "He really put a lot of pressure on himself to win there. It seems like the last several races, he and Alan (Gustafson) have come together very well, and put together some good races. Even though he's been consistent all year, they're finally starting to figure things out with this Next Gen car." 
Bill Elliott calls out Atlanta Motor Speedway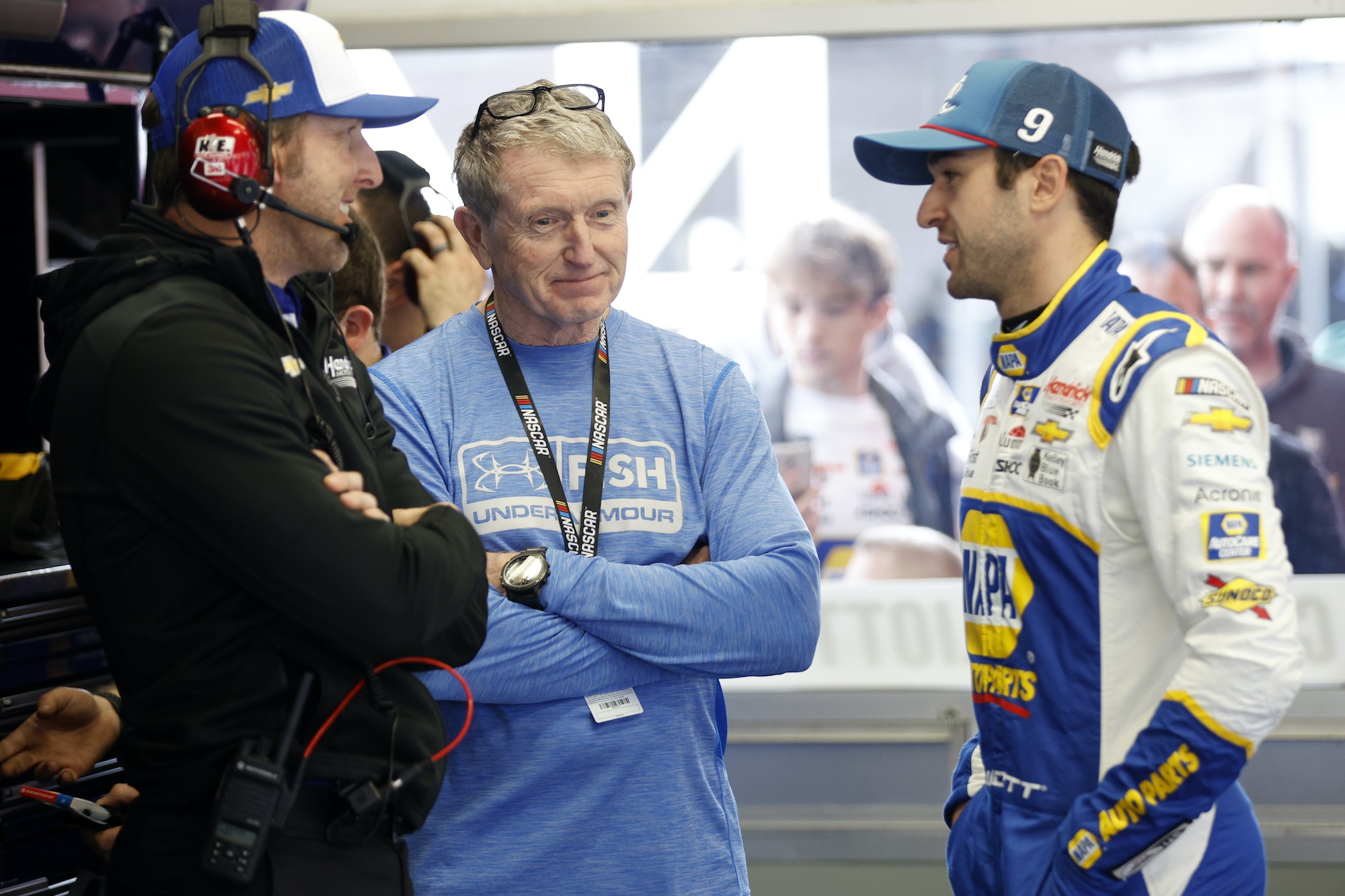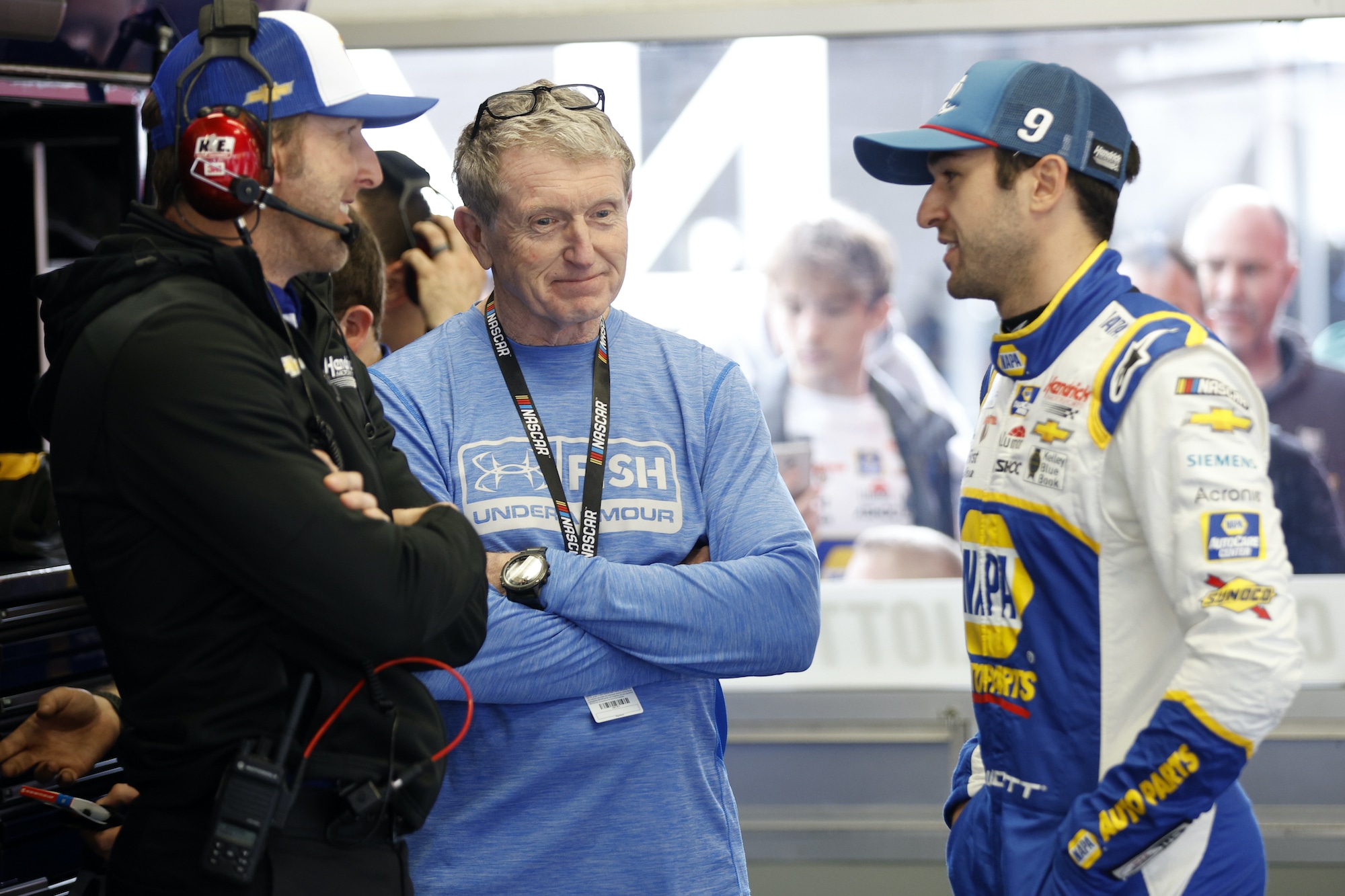 Early in the interview and before talking about his son's victory, Elliott mentioned how he liked the old Atlanta (prior to 1997 and the track's first reconfiguration) because it had a unique personality. After his comments on the weekend's race, show co-host Todd Gordon circled back to his remark on the early Atlanta, and the 66-year-old didn't hesitate to share his thoughts and spoke up for many NASCAR fans. 
"I really enjoyed it back then," the 1988 Cup Series champion said. "Like I said, it was unique in its own way. Had its own personality. When they come in and they reconfigured it — to me, I just liked that old but you know I'm kind of sentimental to the old generation — the Wilkesboros, and the Rockinghams, and the places like that we kind of grew up going to and it becoming a custom of going there throughout the years. 
"You know, I understand things change. Everything's changed. We've got to change to move on but it's just like my generation, growing up watching Richard (Petty), (David) Pearson, and Cale (Yarborough), and all the guys throughout that generation. That's kind of what you lived for. That's kind of what drove NASCAR and built NASCAR to what it is today."
After Elliott finished, Mike Bagley asked him if he could have ever imagined seeing the dramatic changes in his lifetime, like racing inside a football stadium or an Atlanta that is more like Daytona and Talladega. 
"No, not really," he said. "I didn't think we needed another Daytona, Talladega, but I guess we got it."
Bill Elliott isn't alone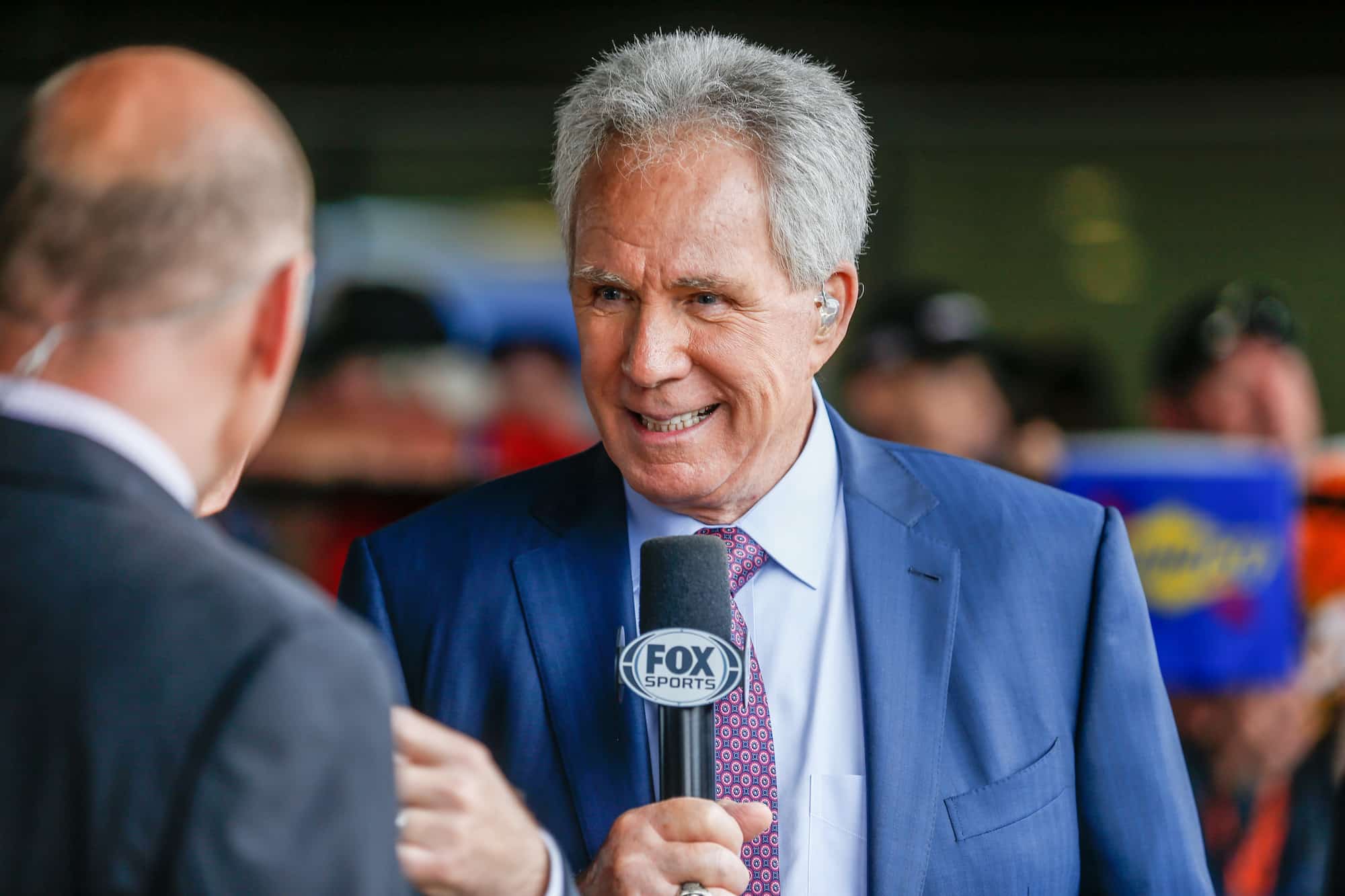 Unsurprisingly, Bill Elliott isn't alone in his thinking. Before the start of this season Darrell Waltrip made an appearance of his own on SiriusXM NASCAR Radio and talked about the changes to the sport. For the record, he doesn't have a big issue with officials trying out new tracks and venues. That said, he did warn NASCAR about making too many changes. 
"We got a schedule that's looking a little bit different," Waltrip said. "SMI is buying up racetracks. There's a lot going on. I think we've got to be careful not to do too much to get the fans confused and lose our focus. I like a lot of things we're doing. I think those are important and I think they're necessary, but I think we have to be careful not to overload the fans and the media and everybody else with what we're doing."
Change is hard. And NASCAR has changed a lot in the last 20 years. Some fans, like Elliott, are having a harder time than others adjusting to those changes. But in order for the sport to grow — just like any other sport or business — it has to be flexible and adapt to the world changing around it.
To its credit, that's what NASCAR has done. That doesn't make it any easier for those who don't like the changes, but they should at least know that those alterations, as hard as they might be to swallow, are all being done to improve the sport and make it better for everyone to enjoy years down the road.
Like Sportscasting on Facebook. Follow us on Twitter @sportscasting19 and subscribe to our YouTube channel.