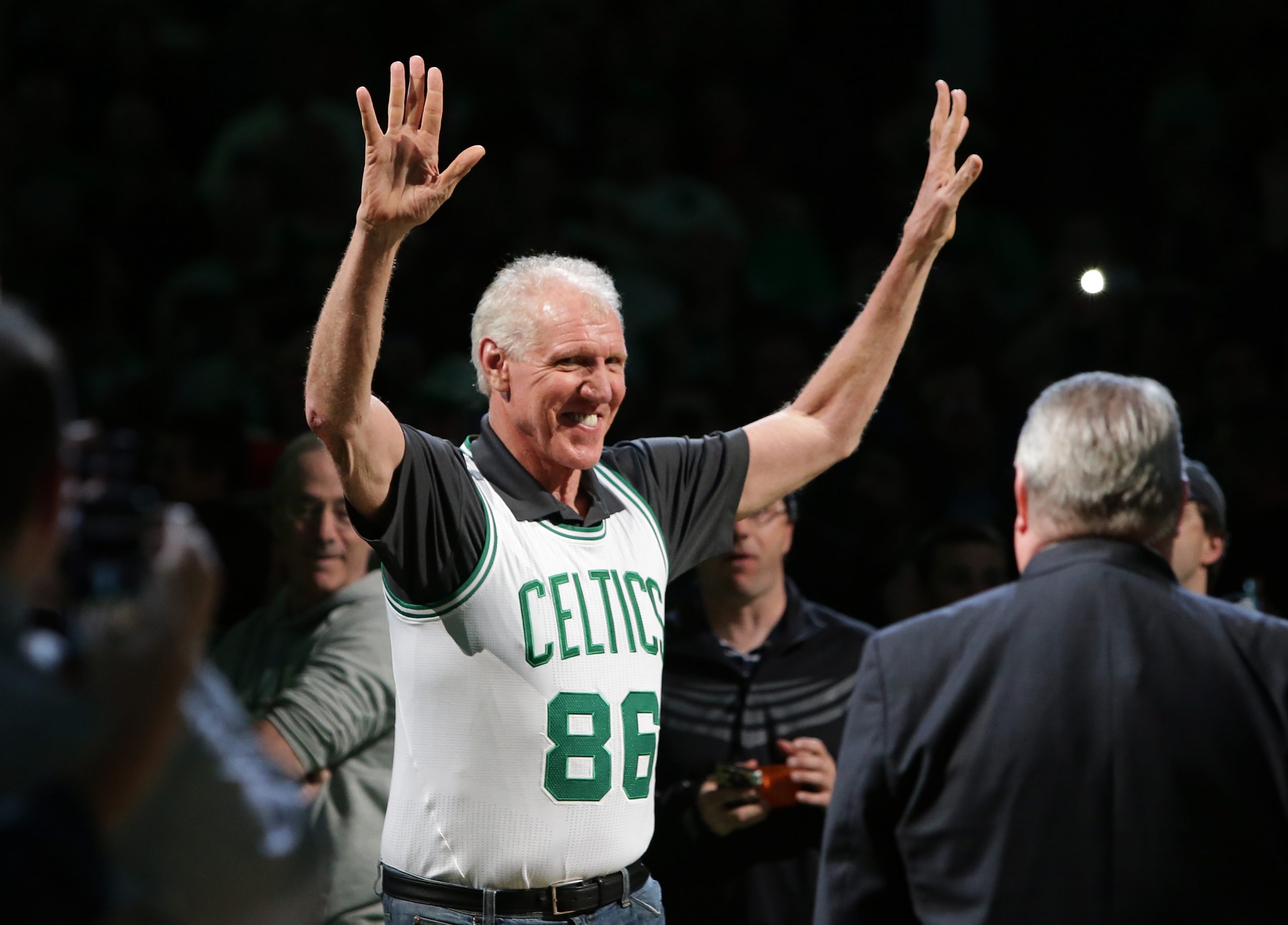 Bill Walton Shared the Message Larry Bird Had Before Playing the 'Greatest Game That He Ever Played'
Larry Bird had a message for his teammates before Game 6 of the 1986 NBA Finals, and Bill Walton filled us in.
NBA Hall of Famer Bill Walton only played two seasons with the Boston Celtics but won one of his two championships in his first year with the team. The oft-injured Walton played the most games (80) in any one season of his career with the Celtics in 1986. He played a key role by shoring up Boston's bench during the Celtics' third title in the Larry Bird era.
Walton reminisced about that special '86 season in Boston, He spoke about the message Bird had for the team before Game 6 of the NBA Finals and then going out and "playing his self-proclaimed greatest game that he ever played."
Bill Walton played a key role for the Boston Celtics during their 1986 title run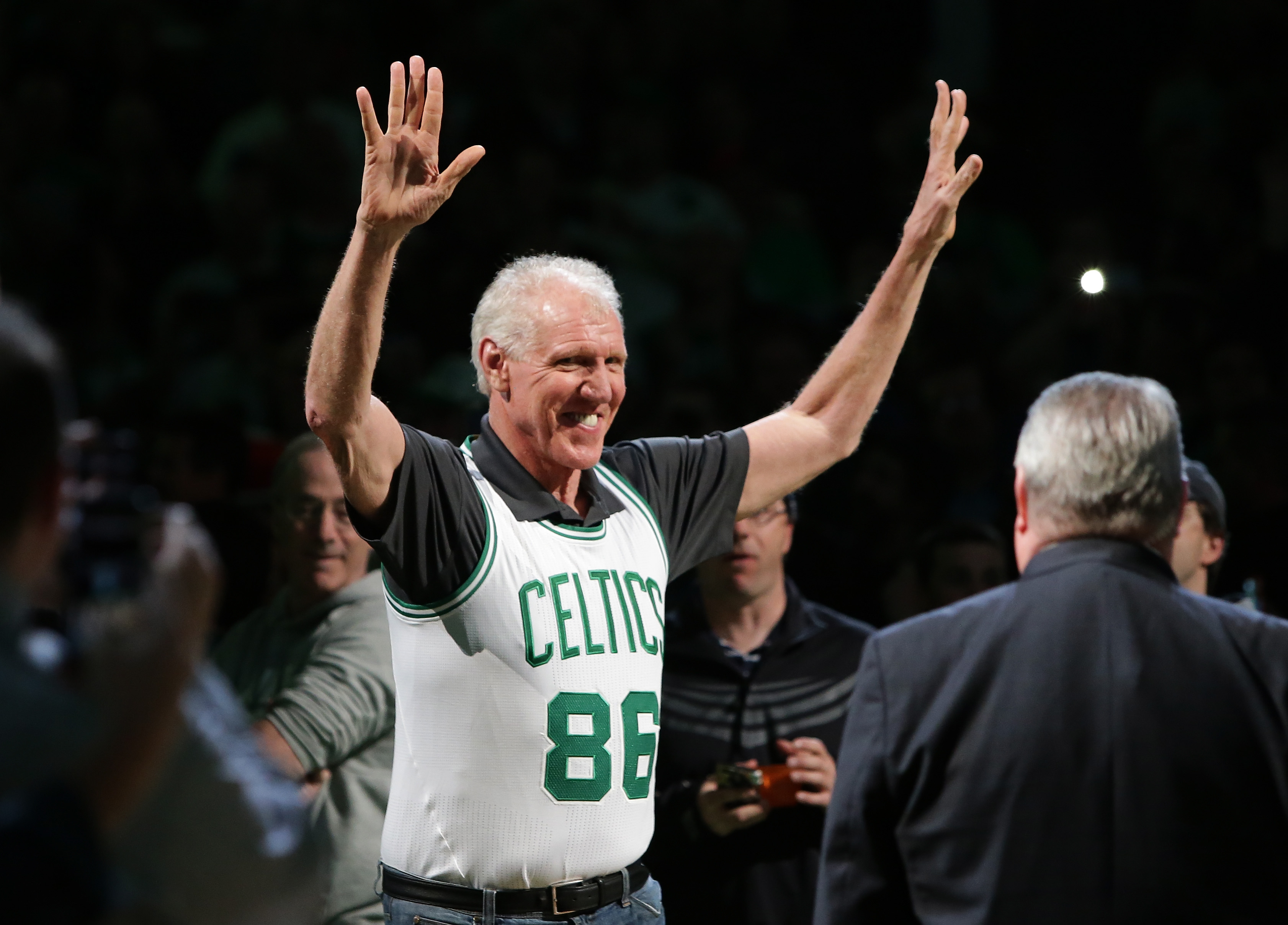 The Celtics may have had the best starting five ever during that 1985-86 season. Boston boasted four future Hall of Famers in Bird, Kevin McHale, Robert Parish, and Dennis Johnson in its starting lineup. The Celtics were ready to bounce back after falling to the Los Angeles Lakers in the 1985 championship series. The biggest question mark for them was their bench.
The Celtics took a shot with Walton, a 6-foot-11 center who had already missed three full seasons with a foot injury. With Boston, he didn't have to carry the load and could spell Parish or McHale. Walton had never played more than 65 games in any one season. He only played more than 60 games twice.
With Boston, he didn't have to lead the way — at least on the court.
"It was a completely different role," Walton told former Celtics forward Brian Scalabrine in a 2020 video put out by the Boston Celtics. "I was only playing a few minutes a game. My basic role was to tell Larry what the schedule was and to make sure he knew what time the game started."
In his 80 games, Walton averaged 7.6 points and 6.8 rebounds in 19.3 minutes off the bench.
Bill Walton recalled Larry Bird's message to the team before Game 6 of the 1986 NBA Finals
It was Walton who initiated the move to Boston. He knew he needed a change and felt that playing in Boston would help both his career and the Celtics.
"The fact that the Celtics were willing to take a chance or willing to allow me to play on their team, a team that was already a championship team, was a huge risk for the Celtics," Walton said during an eight-part video series put out by the Boston Celtics, commemorating their '86 title. "I'm glad they took it."
Walton filled Scalabrine in on the scene in the Celtics locker room before Game 6 of the '86 Finals. Boston held a 3-2 series lead and was ready to clinch the championship that night.
"Larry's out doing his pregame warm-up and we're in the locker room stretching and working it out," Walton said. "Larry comes into the locker room and he looks at us all — and he rarely said anything collectively to the team — but he looked at us all and said, 'Guys, I was just out there, and the crowd is already in and they're ready and they want the blood of the Houston Rockets.
"'I'm telling you right now, if we don't deliver today, they're going to want our blood. Now let's get going. Who's coming with me?' Then Larry went out and played his self-proclaimed greatest game that he ever played. It was spectacular."
Bird certainly had better statistical outings in his career, but in that series-clinching game, he did everything well. He finished with 29 points, 12 assists, and 11 rebounds in Boston's convincing 114-97 win.
Walton said Larry Bird was the greatest player he's ever played with, 'by far'
There was mutual respect between Bird and Walton. After the '86 championship, Bird said the success of the Celtics in 1987 hinged on Walton.
"My goal is to win as many championships as possible," Bird said then, per United Press International. "This team is one of the greatest, if not the greatest, I've ever been associated with, especially over the long season. They just continued to produce, day in and day out.
"The success of this team depends upon how healthy Bill Walton is," Bird said. "If he stays healthy, we'll continue to be successful."
Walton played just 10 regular-season games in 1987 as the Celtics fell to the Lakers in the NBA Finals.
Despite playing just two years in Boston, he said he never played with anyone better than Bird.
"You had Hakeem (Olajuwon), you had Ralph (Sampson), who were just getting started in their careers," Walton said as he recalled that '86 matchup with the Rockets. "You had Kevin McHale, you had the 'Chief,' and here was Larry. Larry got every rebound. Larry made very steal. He made every pass. He just literally did everything and made the rest of the world seem inconsequential.
"Larry Bird, the greatest player I ever played with, by far."