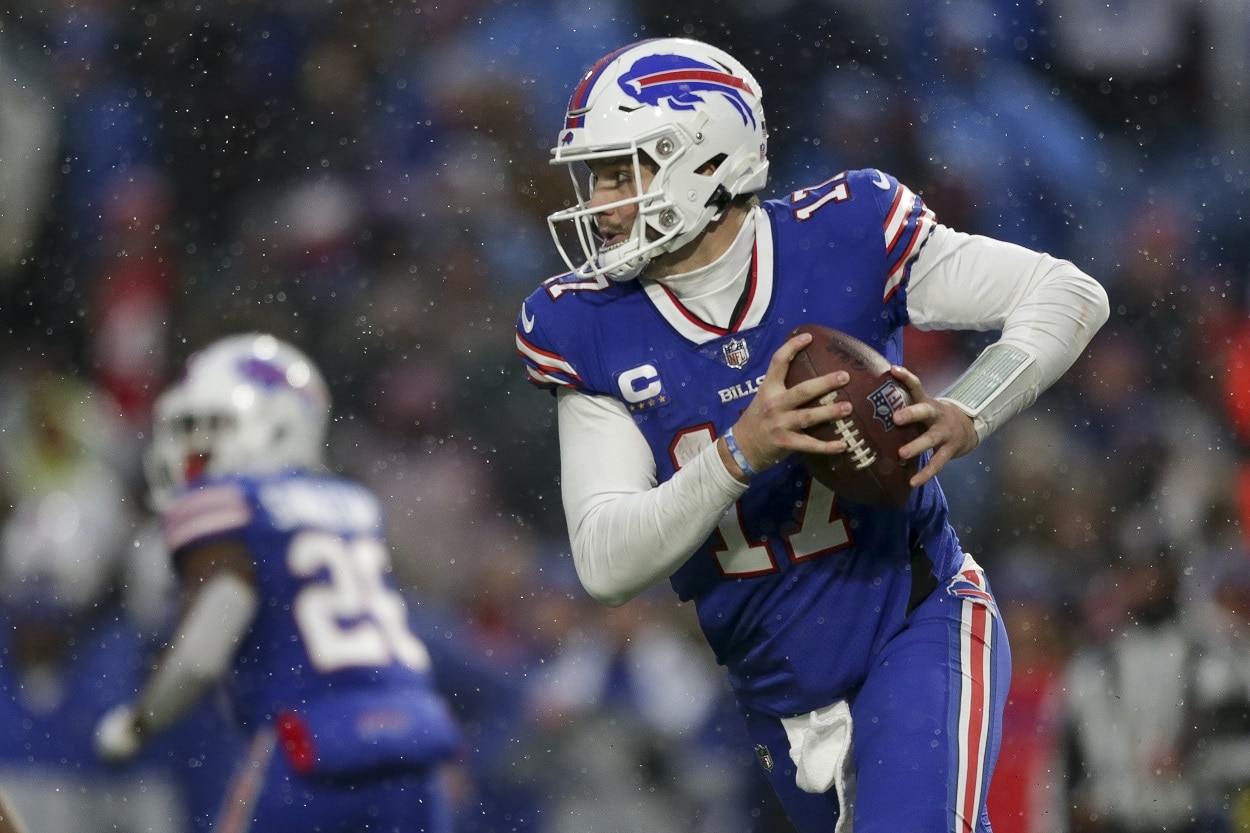 Bills Playoff Scenarios: How the Bills Can Clinch a Playoff Spot in Week 15
How the Buffalo Bills can clinch a spot in the NFL Playoffs in Week 15.
It's not a matter of if the Buffalo Bills are going to the NFL Playoffs at this point in the season but a matter of where they'll be seeded in the AFC when their 2022 campaign concludes in a few weeks.
At 10-3 and coming off a revenge win over the New York Jets, Josh Allen & Co. currently hold the No. 1 spot in the AFC as they own the head-to-head tiebreaker with the Kansas City Chiefs, who are also 10-3.
If the Bills win out, the coveted first-round bye is theirs. And they begin that quest this Saturday with more revenge on their mind as they square off with the Miami Dolphins, who won their Week 3 matchup, 21-19. Buffalo then closes out the season with matchups against the Chicago Bears, Cincinnati Bengals, and New England Patriots.
But let's not get too far ahead of ourselves here. As the Bills haven't officially punched their ticket to the postseason just yet, let's take a look at how they can get that done in Week 15.
Bills playoff scenarios: How the Bills can clinch a spot in the NFL Playoffs in Week 15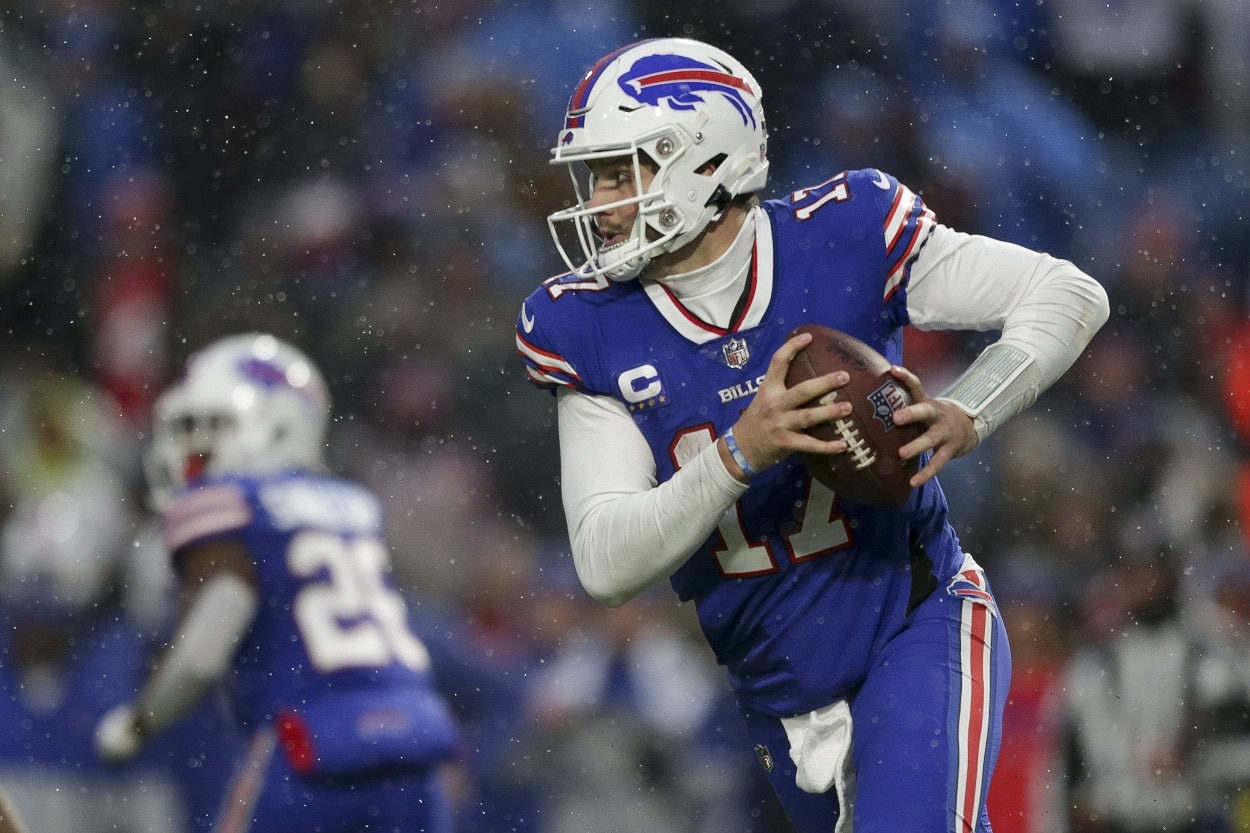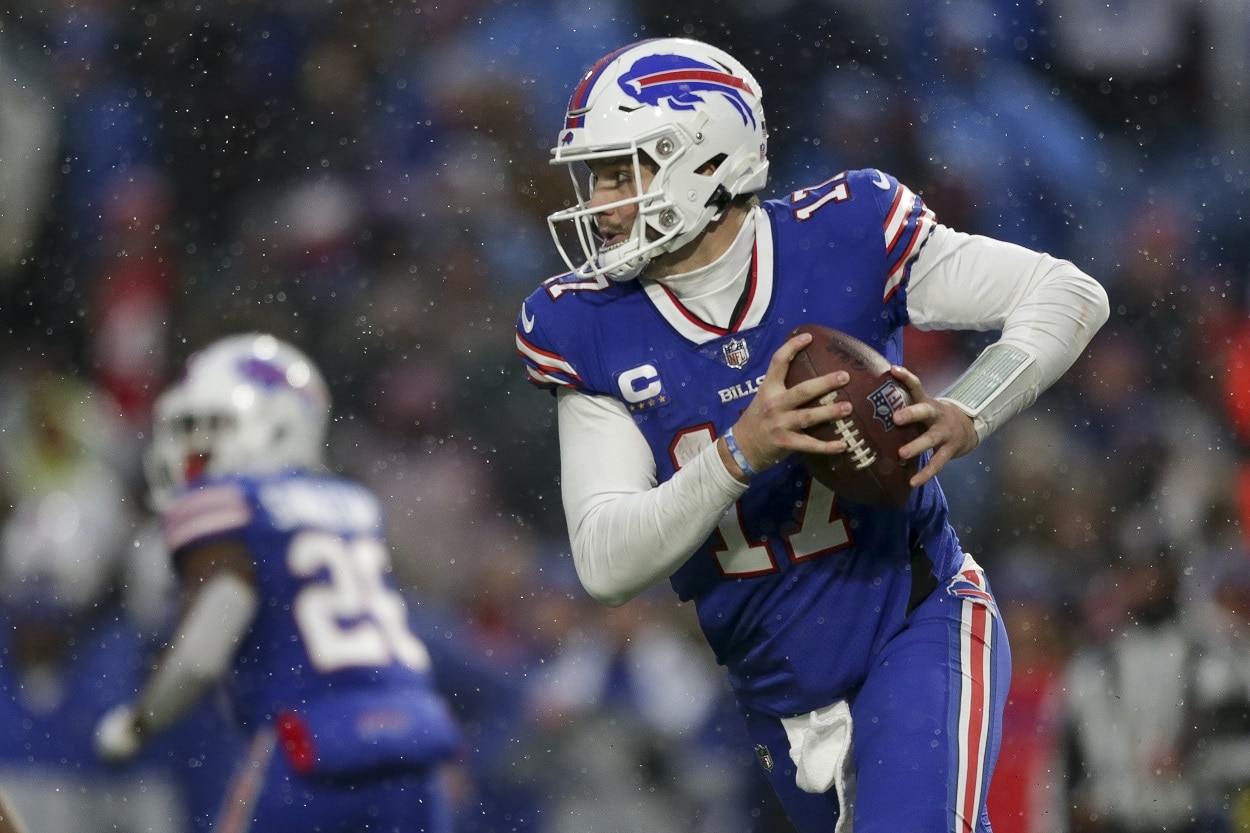 The simplest way for the Bills to clinch their spot in the postseason is to beat the Dolphins, which doesn't seem as daunting as it did a few weeks ago.
After winning five in a row following the return of Tua Tagovailoa, Miami has dropped its last two, losing 33-17 to the San Francisco 49ers and 23-17 this past Sunday night to the Los Angeles Chargers.
The Bills, meanwhile, have won four straight following their 33-30 overtime loss to the Minnesota Vikings in Week 10, which is why they're the favorite for Saturday's primetime matchup. And being at home certainly doesn't hurt.
So that's scenario number one for Buffalo: win and you're in. However, a tie and some help would get the job done as well. Here's all the Bills' playoff scenarios for Week 15:
Bills win vs. Dolphins
Bills tie vs. Dolphins + Chargers lose vs. Titans
Bills tie vs. Dolphins + Patriots lose vs. Raiders + Jets lose vs. Lions
Bills tie vs. Dolphins + Chargers tie vs. Titans + Patriots tie vs. Raiders + Jets lose vs. Lions
Have thoughts on this topic? Keep the conversation rolling in our comments section below.