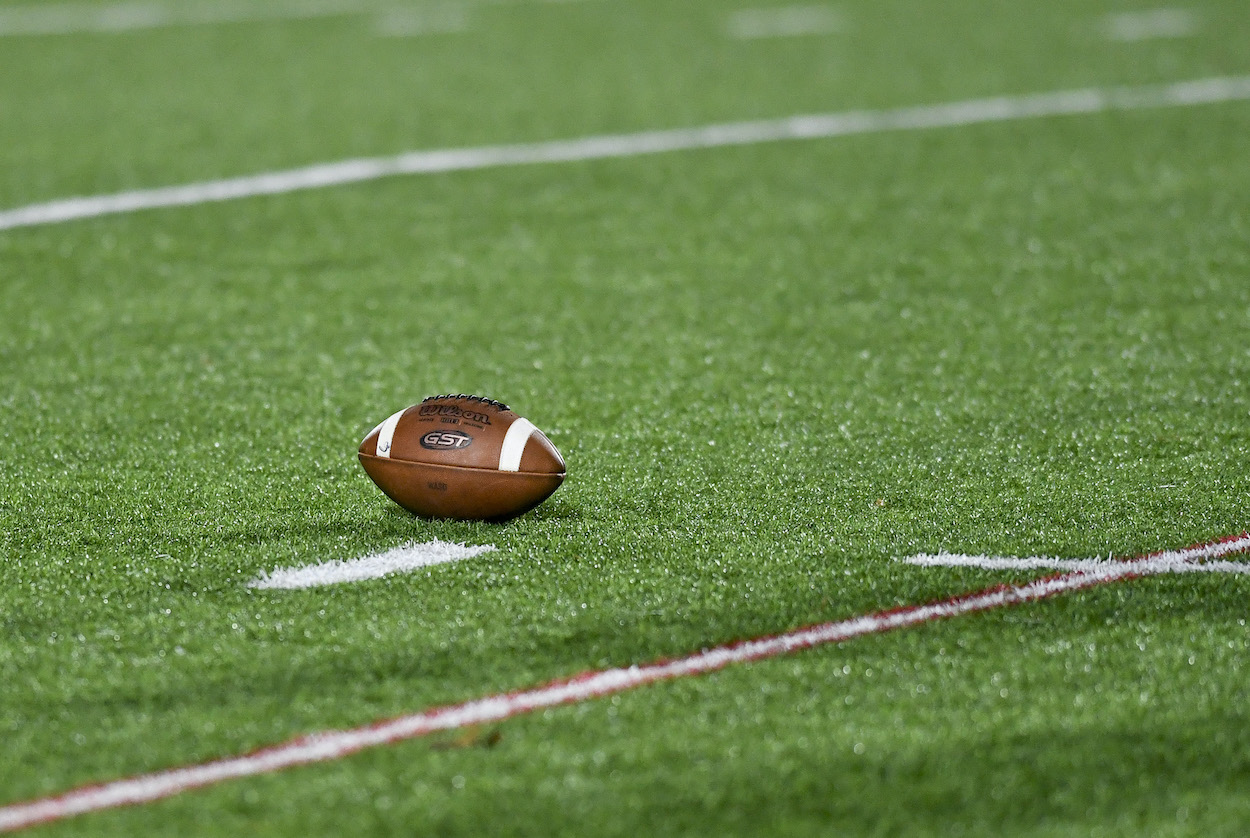 Former Bishop Sycamore Player Shockingly Claims He 'Never Went to School' and Had to 'Rob' Grocery Stores to Eat in Explosive Interview Exposing the Fraudulent Football Program
The Bishop Sycamore story just got even more interesting.
The Bishop Sycamore football program captivated the nation over the weekend by finagling its way onto ESPN's airwaves despite being an allegedly "fake" high school out of Columbus, Ohio. Sycamore was embarrassed 58-0 by high school powerhouse IMG Academy in the Geico Kickoff Classic on national television Sunday, and questions started to arise about the mysterious team.
As it turns out, the school isn't even listed in the Ohio High School Athletic Association's directory of schools, and — get this — there is no Bishop by the name of Sycamore in The Diocese of Columbus, Ohio.
After reports started to surface about Bishop Sycamore's illegitimacy, Zion Olojede of Complex tracked down a former player and uncovered some dark secrets about the corrupt football program.
Former Bishop Sycamore player exposes the football program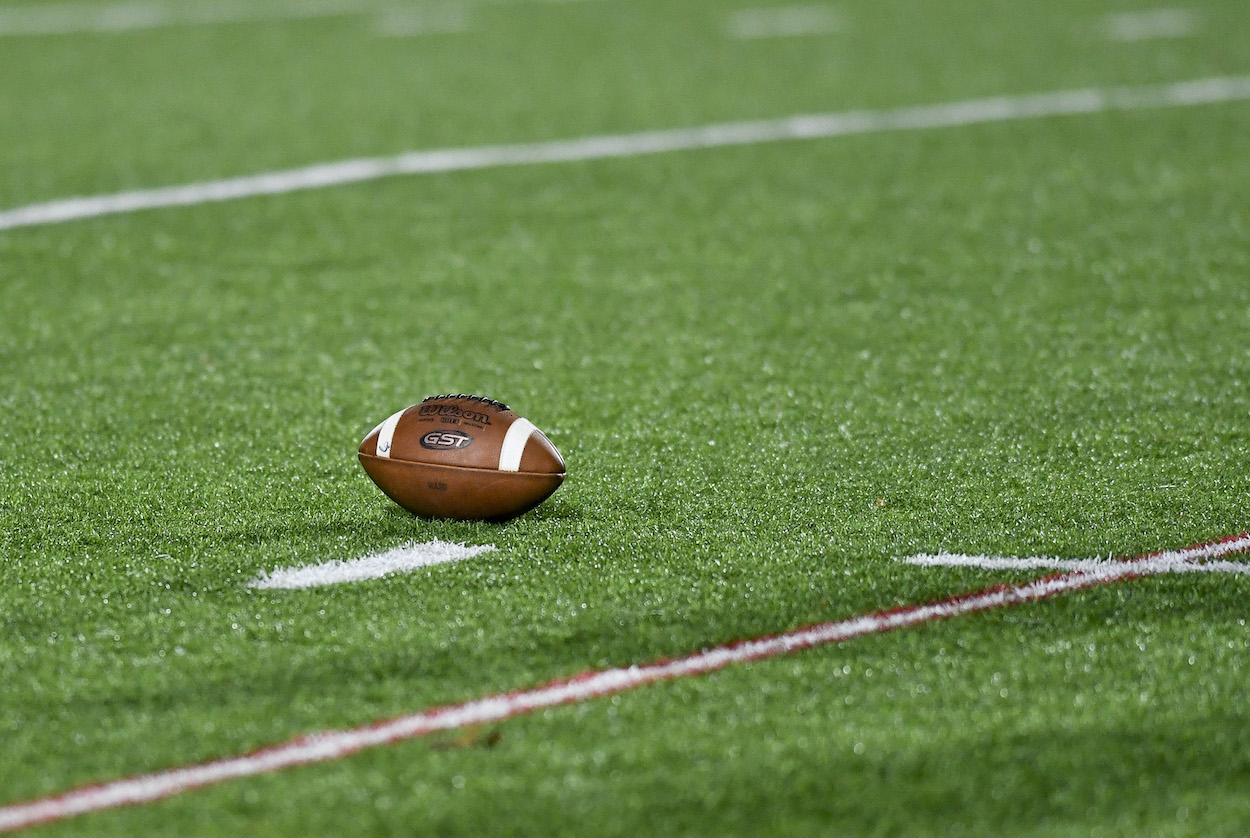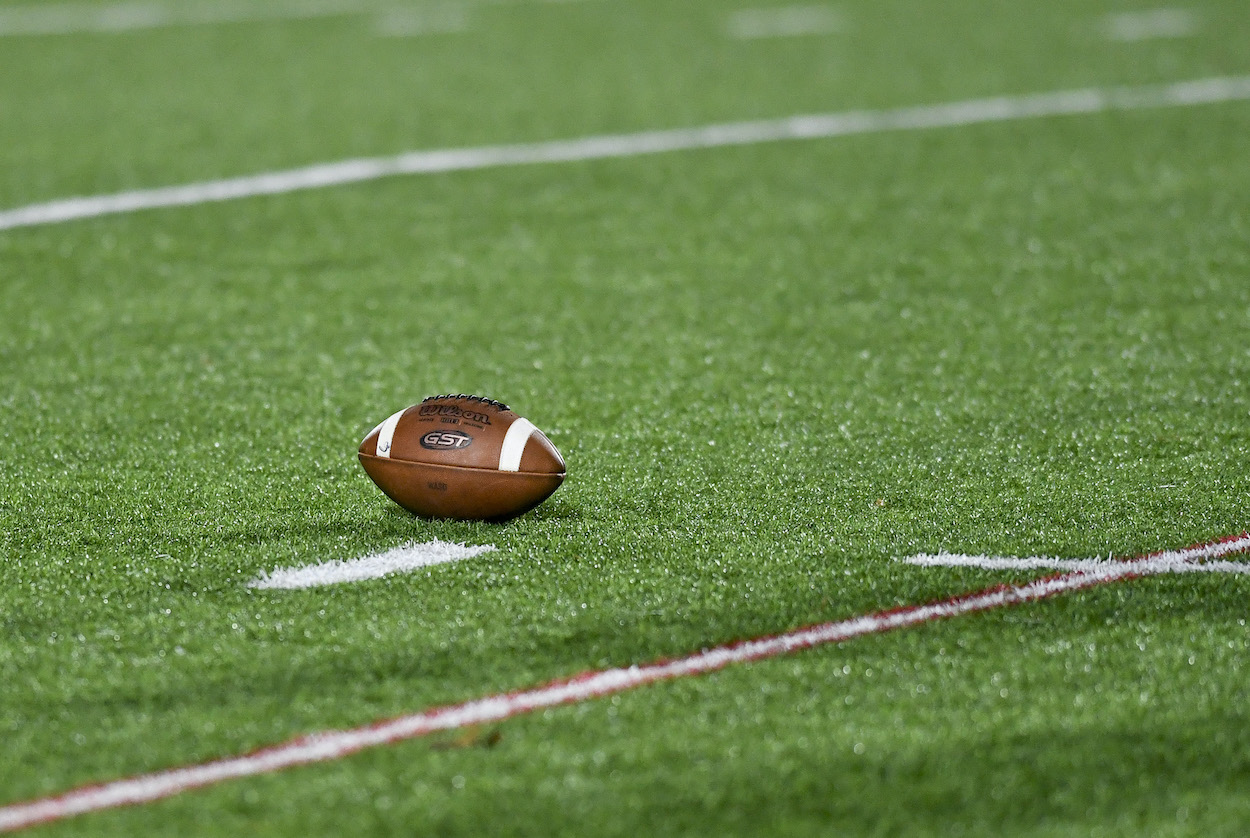 By now, you've probably heard about the wild story involving Bishop Sycamore and ESPN. The shady program lied to the Worldwide Leader in Sports and claimed it had multiple players with Division I offers, but some of the players weren't even in high school at all. Still, Sycamore made it on ESPN after playing a game just two days beforehand.
Complex caught up with Aaron Boyd, a former player on the team, and recovered some bizarre details about the "fake" high school.
Boyd played on the team during the 2018-19 season when he was 15 years old. At that point, the program was still named COF Academy. Boyd said COF coaches approached him at a football camp and recruited him to join the school.
"At first, they had like brochures and a plan," Boyd told Complex. "They sent me books with like s— on how the school was supposed to look. Blueprints and everything. They told us we was gonna be on Netflix, they recruited us telling us we were gonna be on a show. They told us we're gonna be the IMG of the Midwest. They lied to me and my mama."
Boyd decided to move from his hometown to Columbus to attend the high school, but it turned out there was no school at all.
"There was no building," he said. "I first moved out there, we were staying in a hotel in Delaware [Ohio]. We were staying there for like five months. Didn't have no housing."
But it only gets stranger from there.
Aaron Boyd claims Bishop Sycamore isn't a real high school
Boyd explained how he spent five months in a hotel while playing for the Bishop Sycamore football team, and all the while, the program was writing "bounced checks" to the hotel.
"All the players came to find out, we never paid the hotel," he explained. "[The school was] writing them bounced checks. The head coach of Bishop Sycamore wasn't the head coach. He was like an athletic director. He was the that was behind all of it. He was writing bounced checks for everything. For everything. We never paid for anything." 
Oh, and classes? Yeah, those didn't even exist.
"We didn't go to school. We never went to school," Boyd said. "I can't lie, they tried once. They took us to a community library. One day. It was already October — the season was about to be over. It was like at this point, 'Well, s—, I'm not going to school. Y'all haven't put me through school this whole time.'"
Sleeping on the floor and robbing grocery stores to eat
You think you've heard the worst of Bishop Sycamore? Think again.
"I got videos on my phone right now. Whatever you want to see, I got videos of people sleeping on the floor," Boyd said. "We didn't have practice, we just went to games. You see how it said they played two games in three days, we really did that. We ain't practice, we just went to games."
"We moved into these new houses. For that month and a half, we was all sleeping on the floor. We had to go rob Meijers, Krogers, Walmart because that's the only way we can eat."
Wow.
It was a travesty that Bishop Sycamore somehow made it on ESPN over the weekend, but at least the program is finally being exposed for what it really is… or isn't.