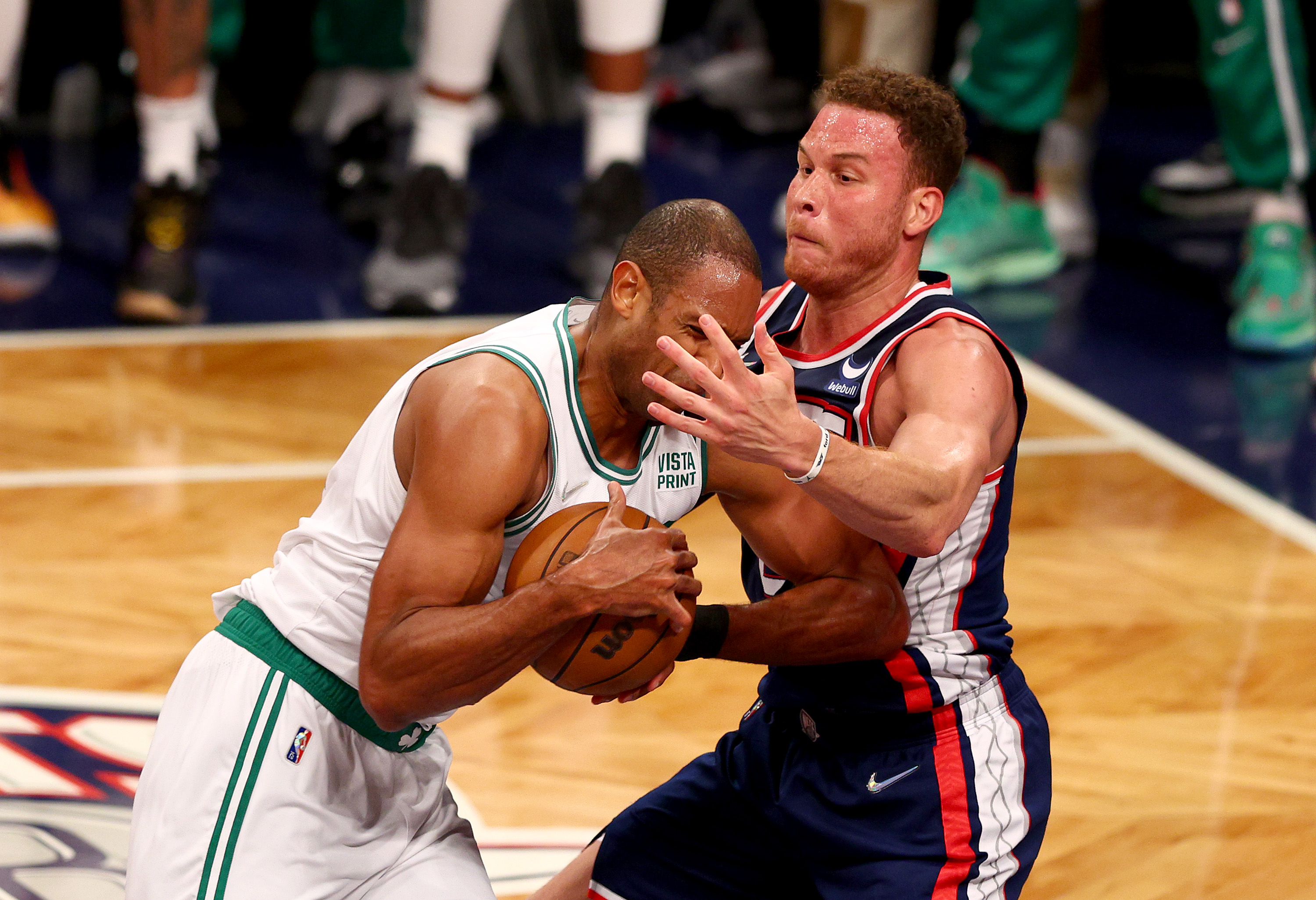 Blake Griffin Already Making History With the Boston Celtics
Blake Griffin is impressed by the work ethic of his new Boston Celtics teammates.
Blake Griffin is a welcome addition to the Boston Celtics frontcourt. He's no longer the high-flying, acrobatic star that helped make him the top pick in the 2009 NBA Draft, but he'll fit it nicely on what is now a depleted group of big men.
Griffin brings experience and a desire to win a championship. The six-time All-Star is already making history with his new team.
Blake Griffin is hoping to 'fill the gaps' with the Boston Celtics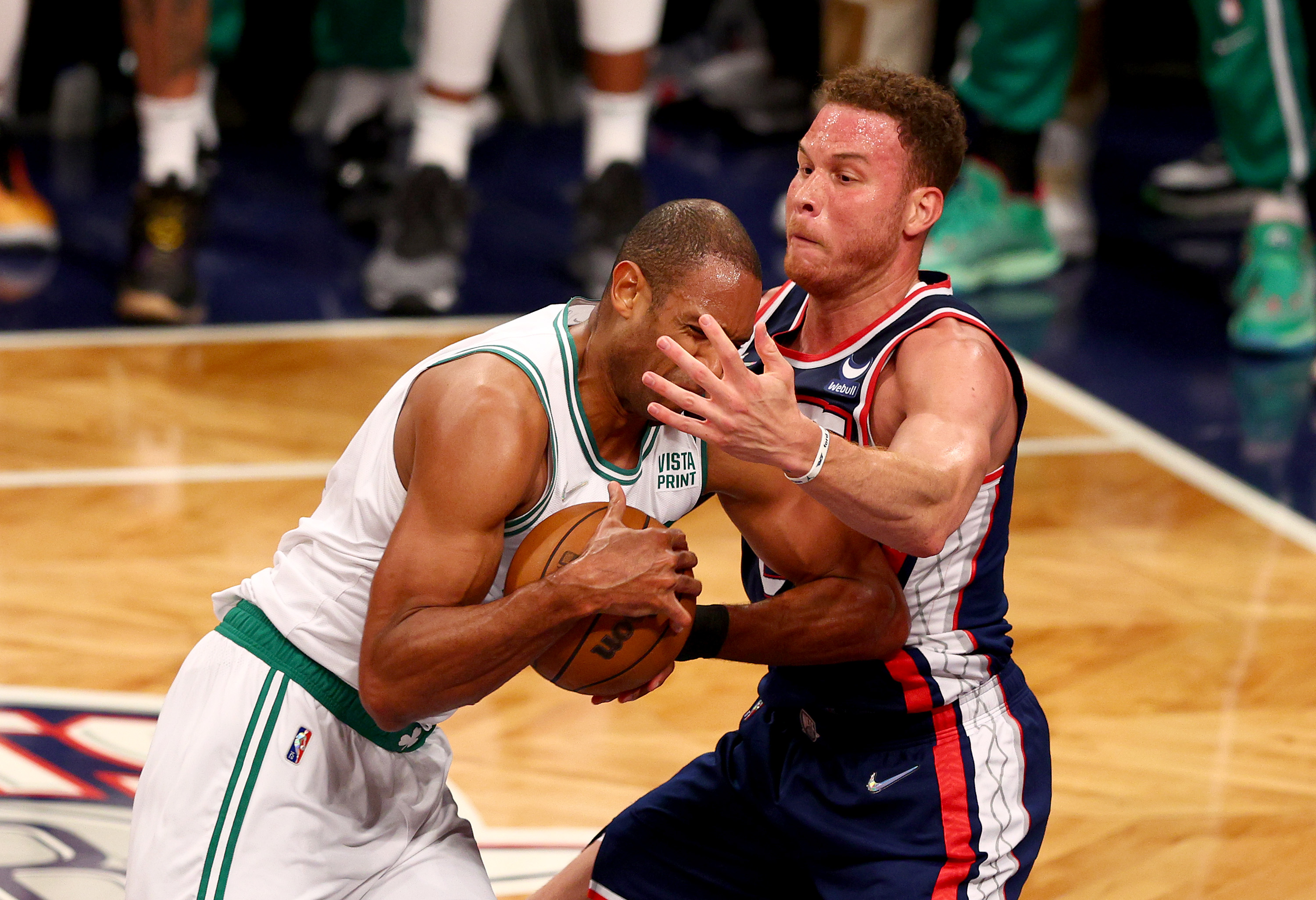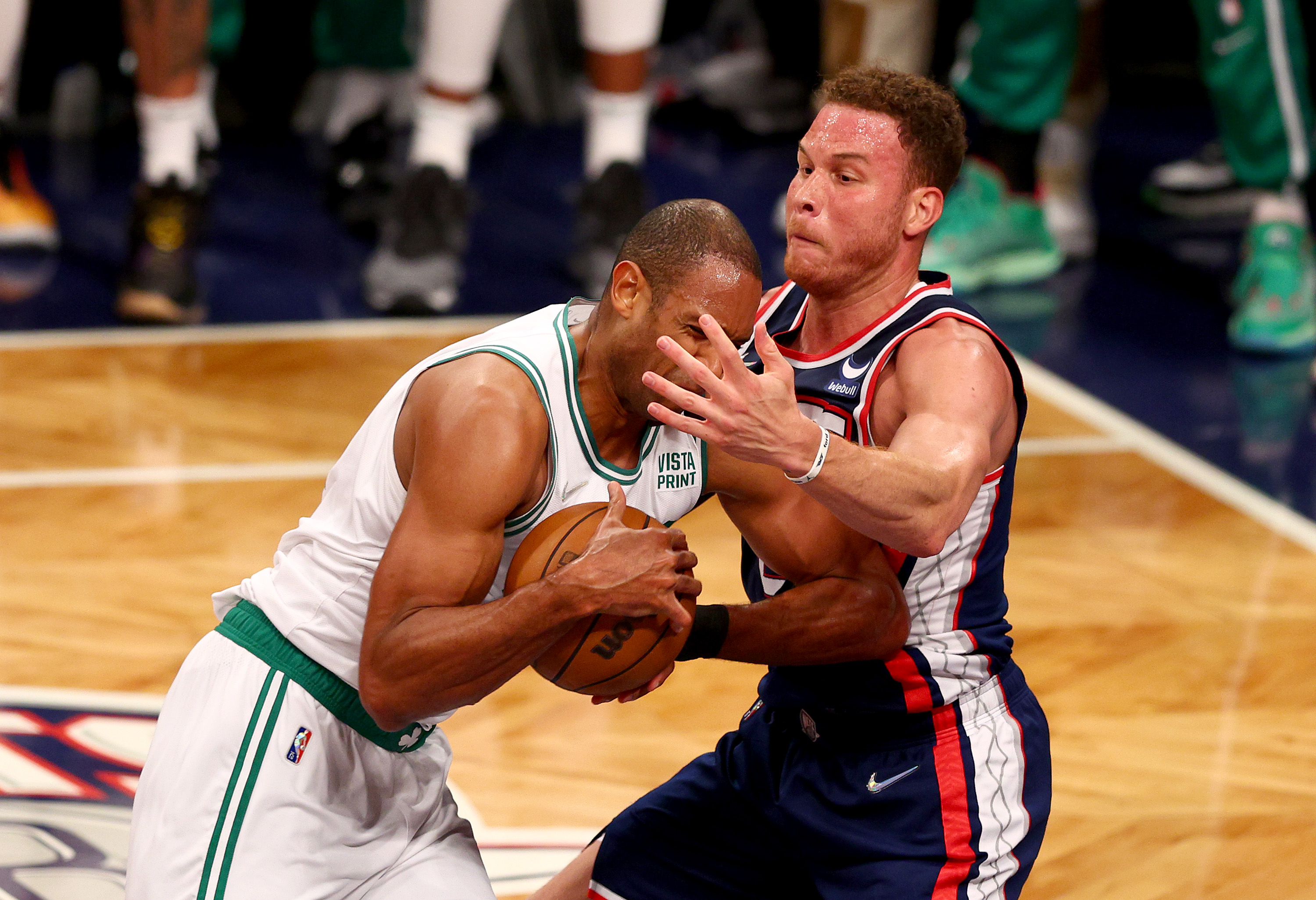 Griffin isn't in Boston to prove anything. He's not looking to make a statement. The Celtics aren't looking for one from him either.
The 6-foot-9 power forward will have a chance early to show what he's got left in the tank as Boston's starting center Robert Williams sits out. Williams underwent recent knee surgery and won't resume basketball activities for 8-to-12 weeks. With Williams out, Boston decided to make a move for Griffin to bulk up the frontcourt.
Griffin said he's not expecting a certain amount of playing time. He's saying all the right things, claiming he's here as the ultimate team player.
"I didn't come here demanding a certain type of role," he said, per 98.5 The Sports Hub in Boston. "Just to fill the gaps and to help this team win a championship."
He also said that playing for a franchise like the Celtics was too good of an opportunity to pass up.
"Boston is always one of those places as an NBA player where guys are like 'it'd be a cool experience playing there,'" he said.
Griffin already making history with the Celtics
As a member of the Brooklyn Nets, Griffin faced the Celtics in the first round of the playoffs in each of the last two seasons. The first year, the Celtics played without Jaylen Brown, who was out with a wrist injury. The Nets ousted the Celtics in five games.
Last year, the second-seeded Celtics faced the No. 7 Nets in the opening round and swept them. Boston continued its way to the NBA Finals, losing to the Golden State Warriors in six games. Griffin said the Celtics impressed him with their growth in one year.
"They're extremely disciplined," Griffin said, per Chris Forsberg. "We played them in the first round two years ago. They were pretty banged up, but they took a pretty big step as far as maturation. Took some steps, and it seemed like they didn't care how they got it done.
"They just got it done, and they were willing to outplay and outhustle you. When a team with this much talent has that mentality, that's what makes them tough."
Griffin hasn't even played a game yet, but he's already making team history. He's the first person to wear a No. 91 jersey for the Celtics. He becomes the fifth player in NBA history to do so. Dennis Rodman of the Chicago Bulls was the first to wear the number.
Now Griffin hopes he can help make some more history by helping the Celtics become the first team to win 18 NBA titles.
Like Sportscasting on Facebook. Follow us on Twitter @sportscasting19 and subscribe to our YouTube channel.